[T] Fibonacci Mafia
On March 31 2019 08:22 Mocsta wrote:

This code for chasing the rainbow?
Allergic to pussy lol



lmao

I am also allergic to cat hair, but it's not a problem as long as you keep it shaved.

+ Show Spoiler +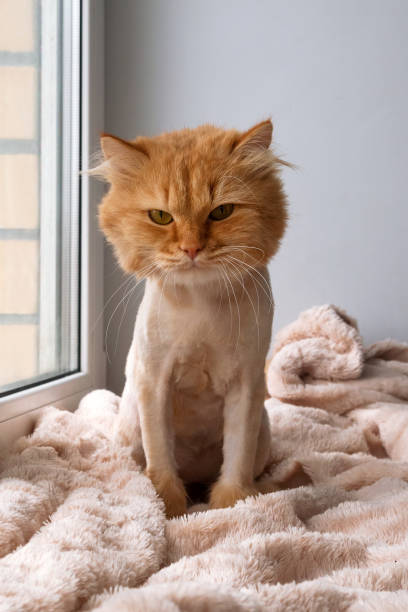 On April 06 2019 08:15 Alakaslam wrote:

Ayyyy we are of one blood ye and I



Hidden messages spotted?



On April 06 2019 08:15 Jockmcplop wrote:


Isn't that the way you play normally anyway?





On April 06 2019 08:16 Holyflare wrote:
##nuke jockmcplop



Only one of these is true.



On April 06 2019 08:19 Damdred wrote:
Hrm....this is interesting a bit

I think hf is correct this is at least a three faction game I think. Well sorta town might have multiple factions within itself.





My fluff still says I'm town. Hosts don't mention anything of townies playing against each other. I don't like this theory you're pushing cause if there's 3p or some sort of wonky faction besides mafia and you're part of it, then this would allow you to still argue that you're a town faction. If not, it'd be nice to know how this Hindu/Arab business works. Why do you think this is a three faction game?

+ Show Spoiler +

On April 06 2019 07:49 LightningStrike wrote:
Where my Hindu/Arbic mathematicians man I looking for them since they are my friends!

On April 06 2019 08:06 Grackaroni wrote:
Hello...

Don't mind me.

I'm just an Arabic/Hindu mathematician going about my day...

Anyone care for some mathematics?

On April 06 2019 11:13 LightningStrike wrote:

Ya me and Damdred are Hindu/Arab XD



And Grack too. Dunno how you missed it.
On April 06 2019 22:35 Holyflare wrote:
Rayn/ff/me/jock

welcome to the club jock



ew
On April 06 2019 10:54 raynpelikoneet wrote:

If you have a wincon having to eliminate a "third party" then you are not town.



Rayn gets it.
Mocsta tone is off. At least that post doesnt correspond to the style Im used from him. Would like to hear why he thinks VE is so worth focusing on.

Mig probably has the safest entrance post. His argument on VE not sharing reads is more of a "I dont like that he does it" type of argument than a "I think it makes him mafia" argument.
On April 07 2019 01:24 Tumblewood wrote:

i was quoting as i read but yea i'm caught up
another thing i was gonna say but felt bad for spamming is that mocsta's entrance is town for just admitting he had nothing



To me it reads more like he had something and was too lazy to expand on it.
Disagree on that being a valid reason for someone being town.

Thoughts on Damdred multitple town faction theory?
On April 06 2019 09:31 Damdred wrote:
Heres the thing, I know town obviously has sub factions in it that wants the other sub factions to die.

For instance rayn needs me to die, I need rayn to die.

But we both more than likely win with town, personally speaking I value a general win more than a personal win.

LS I do t want to ever die.



You and rayn are saying two different things though. According to you, you are both town parties. According to him, you are not town. One of you is lying for sure.
On April 07 2019 02:15 Holyflare wrote:
Does anyone else feel like they have no passions in life?



Passion is just doing something often enough until you get addicted to it.
On April 07 2019 02:33 VisceraEyes wrote:
I'm passionate about HF but my affections are repeatedly rebuffed.



He hasnt done you often enough.
MZ wagon doesn't really convince me. Feel like there is a bunch of opportunists hopping on. Naming disfo and Slam.
Disfos filter feels like 100 % waffle coupled with going for a bunch of people according to sentiment.
Mocsta feels like super dense town at this point. Writing off the Damdred vs rayn thingy so easily is not particularly smart. Probably the most interesting thing in the thread right now.
I think MiG has the best odds of flipping mafia just for his entry post, and Damdred or LS are good candidates for lynch as well. To find out more about this multiple faction thingy mostly.
On April 06 2019 16:15 KelsierSC wrote:
Good Morning,

I've gone through the thread and will share a couple of reads.

Holyflare is my top town right now,



Stood out to me, I have no clue about factions and names and arbics but this jumped out to me as town and showed a good amount of thought put into the game, furthermore the rant post about how his role was shit...I don't see scum doing that.

With regards to scum, I voted ff in part because some other peope said so but mostly so we could get the game going and we could stop talking about Roman history or slam's girlfriend/next victim but I can't give more than "i don't like his posting" I think Mig's pushing on him is pretty justified though.

Finally I don't like VE, it feels like it's mostly a lot of memes and jokes when the game had moved past that to an extent and didn't like his vote reasoning but the thing that struck me the most was.



After rayn had said something about arabs. The thing is LS had posted about arbics ~ 400 times in the thread so I don't see how you can interpret or question what Rayn said if you are reading the thread at all. Seemed bad to me.

I have small leanings either way on other players but nothing I want to specifically write about. I will probably look more into HF's circle/town and see what I agree with and then look at what rayn posts as he is generally not terrible and I can understand what he writes



I don't understand how anyone who knows HF decides that the first thing he should write about is why HF is top town on a day 1. And looking at the reasons I don't like them either. Why does it make HF town for Kelsier if it doesn't make Damdred not town???
On April 07 2019 23:14 LightningStrike wrote:
I just woke up and I saw that People are going after MZ although I didn't like him implying TMI in there I don't want to tunnel him like the last 2 games I played with him T_T I also hearing that people might want to lynch Mig which I wouldn't cry to much because his entry wasn't great and felt his stuff towards FF was scummy. I was hoping Rayn would explain why Slam's seriousness in this game is different from this game from his Point of View.
Vivax I am still town just the stuff regarding Hindu/Arabic and other factions might not be super mafia indicative though since we learned from rayn and others about other factions within the town. Don't want to kill HF Day 1 and I feel bad about letting Palmar get lynched by mayor vote last game and hope he does stuff despite it being the weekend. I will be on mobile soonish since I going to play Pokemon Go with my mom on a bus.



Mafia LS post.
This hindu/arab business is shady business. The mathematician thing is just a facade.
On April 07 2019 23:25 KelsierSC wrote:
Don't understand ls's reasoning about the build up being quick at all. Just looks like a reason not to vote mz.
Mig seemed ok so I'll vote m&s if it's the other wagon.
## vote m&s



"I'll just vote MZ if it's the other wagon"

Quality scumhunting here
Fuck it we have to kill Kelsier asap.

##Vote Kelsier
We have three options:

1. Lynch MiG for squeaky clean entrance post with complaints about VE playstyle.

2. Lynch Kelsier for making it a priority to townread HF based on an his agreement on a view that turns out not to be his own.

3. Lynch into LS/Damdred/Grack for being probably third party. They are the only non italians here methinks.