[M][Cap] Tortoise Mafia

Fecalfeast
Canada10888 Posts
do you still need a 13th?
/in

Fecalfeast
Canada10888 Posts
So all your posts should add up to $100 by the end of the game?

Who gets the $100?

Fecalfeast
Canada10888 Posts
On April 19 2016 08:36 Blazinghand wrote:
it's all about the benjamins, apparently


you mean robert borden and the science lady

+ Show Spoiler +

Fecalfeast
Canada10888 Posts
This is my kind of game. I will be numbering my posts because I am a dumb stoner and will forget.


1

Fecalfeast
Canada10888 Posts
I think the only alignment indicative thing so far is gumshoe acting like there's been anything alignment indicative so far.

2

Fecalfeast
Canada10888 Posts
Aw shit I agree with sicklucker I must be broken

Fecalfeast
Canada10888 Posts
Ticktock can be town, anyone up for gsl?

Fecalfeast
Canada10888 Posts
I think it's weird for everyone to have so many reads so early in the game, to be honest. It's tempting to townread everyone who's doing things right away but really anyone could give an opinion on everyone that's posted with sofew posts actually saying anything.


Basically a long winded way of saying IDK maybe town?


5 btw

Fecalfeast
Canada10888 Posts
I'm going to try not to omgus because I always omgus. I think your reason for voting me is silly and contradicts your first post; I am able to prove myself towny later in the game.


I think LS is scum. He asks a joke questions right off the bat but then tries to defend it as 'trying to stir up discussion' when he gets called out for it in sicklucker's fake vote post.


On April 20 2016 11:40 LightningStrike wrote:

I was trying to stir up discussion but instead you said it was wasted :\ Bad sicklucker bad boy as if you need some tin foil hats. Here is one you can borrow until you go full Vivax:



The fact that LS called someone out for not trying to stir up discussion after making a joke post himself is one thing, but to defend the joke post in the same way you condemned the other post? What kind of useful discussion would his 'earth is flat' question have brought to the game? If anything it wasted a post making sicklucker respond to it. LS is trying to seem like he's contributing.
+ Show Spoiler [also] +

On April 20 2016 11:42 LightningStrike wrote:
Rolf I didn't even notice that he didn't put it in the vote thread lol...... Okay then.....

This post, to me, shows that LS was so worried that he was being scumread right away that he didn't even think to check the voting thread.



I think HTS' reaction to koshi's scumread was a little odd (going from "FF could be mafia" to "I think you're wrong on FF") but I think I understand her reasoning now.

other than that I haven't been reading too closely tbh


6?

Fecalfeast
Canada10888 Posts
On April 21 2016 04:04 Fidei86 wrote:
1/40
Yay, another game without a 'confirm' window. Is this a thing now? Anyway, was busy at work this afternoon and am then planning to go for a swim when I get back, but I'll be on later. If you all could work out who the Mafia are me before then, that'd be great.



something about this screams 'IDK how to enter the game' to me. someone throw me a tinfoil hat

7

Fecalfeast
Canada10888 Posts
are we still mad at me koshi? What do you think of LS?

---



On April 21 2016 05:14 Fidei86 wrote:
2/40

@TT do you 'kind of' agree with it or do you actually agree wh it. My opening wasn't long and FF's point wasn't complicated. Not sure I see much middle ground. It seems kind of a lame agreement-but-not-really from you. But I shall read the rest of your posts / the game before deciding for sure.

I got to p7 before my swim. But all I really noticed was LS was making points. So I should re-read from the start. Which I will.


Have you done the reading, Fiddy?

Fecalfeast
Canada10888 Posts
Damdred, why do you think LS is town? You said "I think I'm wrong and he can be town" but no reasoning. You also didn't comment on me, though you said koshi's pressure was(is?) logically founded.


---


I'm also inclined to agree with Malcolm X and Damdred about HTS. The fact that she's not posted much else isn't helping since it's getting close to bedtime in the UK which means unless she comes back soon we may not hear from her until closer to deadline.


---
On April 21 2016 05:55 Tictock wrote:
I kind-of agree with it in the sense that his point tracks, but a weak open doesn't necessarily make you mafia.
---
I'm not sure I'll have much time tonight for this so I think I'm going to place my vote on Tumble for now.

His opening consisted of quoting and responding to 3 posts, but really had no content to it. Just feels like a "look at me talking about stuff" kinda post.

+ Show Spoiler +

On April 20 2016 10:02 Tumblewood wrote:

I've been considering trying a meta like this too. Think I'm going to join you this game.

Why do you take this opportunity to talk about plynches

I give this post a 1 out of 1. There wasn't much to make out of this, but you made all you could. Well done.

Bam look at this efficiency I do in one post what you do in three
Also was that gumshoe vote not a joke

His push on shape about plynches doesn't really make much sense. I just don't get why Shape saying he dislikes policy lynches is so important to Tumble, feels more like he is making something out of nothing.

+ Show Spoiler +

On April 20 2016 14:38 Tumblewood wrote:
Shape, why did you use Damdred's obvious joke as an opportunity to discuss plynches? I know that he mentioned them, but your post was a non sequitur still. Please explain.

On April 20 2016 23:57 Tumblewood wrote:
Shape is dangerously close to a "disappointing answers" scumread.
HtS is throwing me off because he's (she's?) scumreading me and LS and those are the only two people I'm thinking are town so far. The arguments feel a bit stretched but so is everything at this stage. Null for now but will become a scumread if this continues.

He says:

With pretty weak reasoning for the LS townread...

His scumreads are weak.

+ Show Spoiler +

Shape- for not giving better answers to his Plynch questions?
HtS - kus she is scumreading his townreads (himself and LS)
Myself- Kus my first post said I would come back to the game later.


It also doesn't seem like he's reading that game too closely. His read on me is based on my first post but doesn't seem to have noticed I've made more posts than that.

Also this series of posts doesn't seem like he's reading very closly/not paying attn.

##Vote: Tumblewood


-Bad opening
-pushing a weak reason for a scumread
-not reading closely


Sounds like my town game most of the time



9 i think

Fecalfeast
Canada10888 Posts
Gumshoe has thrown a bunch of reads out there, he seemed to naturally deflect my early jab at him making mountains out of molehills regarding damdred..

Let's see he has in his filter:

damdred scum town
shape scumlean
HTS town
Me(ff) scumlean


that being said I'm not a fan of the earlygame stuff, and his passive defense of HTS is odd, too. He does seem to be posting naturally, in my eyes, though.

Fecalfeast
Canada10888 Posts
On April 21 2016 06:30 LightningStrike wrote:
Back home now from classes: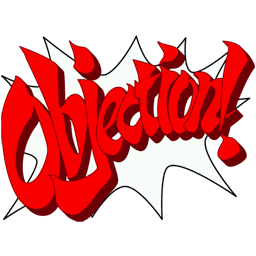 So my joke post was kinda in a way I tried to see if I could get any alignment indicative stuff from SL but unfornately it didn't

If he thought the Earth was flat I would of called him scum for that fact.

I don't like being scumread as either alignment so that argument is null FF as you seen in most of my town games and Cell which you had been in games with me.

You really want to summon the ace attorney?


If the ace attourney finds scum, I'm all for it.
I have a feeling it's more like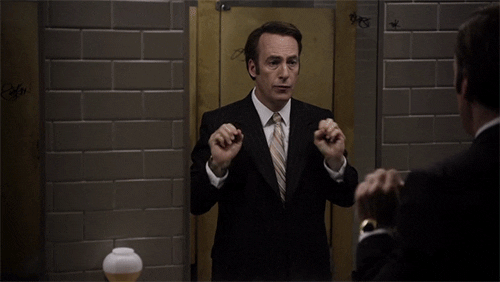 Fecalfeast
Canada10888 Posts
LS you're using so many posts just trying to discredit what people say about you rather than trying to find scum.

Fecalfeast
Canada10888 Posts
On April 21 2016 07:06 Damdred wrote:


And this is different than every other game how?

Anyway I'm going to hedge on hts now until tommorow.

It is bothering me sl is getting so little attention especially with his lack of try hard as s um lately.


You're right, it's been a while I guess.

I'll never pass up a chance to lynch SL, especially if he's being lazy


Fecalfeast
Canada10888 Posts
I would like to vote and lynch sicklucker if he doesn't come back. HTS you're giving me weird tone feels right now it feels like you're talking down to everyone but maybe that's just me having only been awake 10 minutes

Fecalfeast
Canada10888 Posts
OK what a vote count maybe we should start consolidating instead? If I was scum I would love to see so many single votes

Fecalfeast
Canada10888 Posts
Pssssssssssshhhhhhhhhhhhhhhhhhhhhhhhh

##vote sicklucker

frig off damdred

Fecalfeast
Canada10888 Posts