Noir Mini Mafia: Chapter 4
Alakaslam
United States14083 Posts
/in if cell finishes out my ban before this starts
Alakaslam
United States14083 Posts
Sson you look me in the face you see you hear me eh YOH LOOK ME IN THE FACE EH? YOU HEAR TGIS OR BOR?!
Alakaslam
United States14083 Posts
Alakaslam
United States14083 Posts
On March 08 2016 05:09 Shapelog wrote:
Just Realized that I am playing against masta slam.
Would be amazing if we both rolled scum together.


I find this unlikely.

How's it go folks, welcome to the game start wifom of Alakaslam. Let's see how fast I can earn a townread and subsequently lose it again.
Alakaslam
United States14083 Posts
On March 08 2016 07:56 Hapahauli wrote:
Day One:
---
---
The Liquidia family was not a close-knit group. They were quite familiar with each other, and played forum mafia together online very frequently. But never had they seen each other in person before. However, they were all gathered on this remote island to mourn the passing of Marvellosity, a fellow forum member.
Half the Sky
, took a large gulp out of her glass of water. She began to read:
"
The Last Will and Testament of Marvellosity:

If all has gone according to plan, ten of my most hated TL Mafia members have been gathered on this remote island-
"
"Most hated! What the fuck?"
Geript
interrupted. "That no good scumbag! I had to put up with his games for so many years, he better have left me something good-"
"Be quiet and let her finish." Barked
Koshi
, "I've had to put up with your nagging for all of a few minutes, and I already want to strangle you."
Half the Sky
loudly cleared her throat. Both parties reduced themselves to an angry murmur before she continued.
"
What... you gullible assholes thought I gathered you here on a remote island 100 miles from the nearest coastline because I cared about you? You thought you'd get a piece of my estate solely because of my gratitude? Please. You're trapped like rats, and you're all here for my post-mortem amusement.
"
The room fell silent.
Tumblewood
went white with terror.
shapelog
started sobbing.
Everyone in the room had never met in person, but all of them knew of
Marvellosity's
cruel sense of humor intimately well.
"
But my dear family, there is much opportunity to be had in my amusement! While I may be a bastard, I am no liar. Those of you who survive will inherit the millions of dollars in my estate! And god knows that most of you are up to your eyeballs in debt, so doesn't that sound like a fantastic opportunity?
"
Kush
broke the silence with a hearty laugh. "Oh god, does he know us well!" He chuckled, slamming his fist on the table, his voice slowly trailing off into a grumble...
Vivax
grabbed the wine bottle in the middle of the table. He shakily poured himself an overflowing glass, which was finished within half a minute.
Yamato77
only stared at the tablecloth in front of him, deep in thought about the predicament he was in.
"
We're going to play a game. A game of mafia. You all loved to argue with me about stupid things, so now you get to argue among-st yourselves for the highest of stakes. Two of you are actually not forum members, but assassins I hired. Kill them before the boat arrives, and those who survive will inherit my wealth. Fail, and you will meet your end on this very island.

Best of luck to you all! I'll see you all in hell!

P.S. There's a Night 0 Kill!
"
"Alright," spoke up
Rels
, "If we work together, we can survive this."
Alakaslam
quickly chimed in, "Agreed. But... what did he mean by 'Night 0 Kill'?"
While they pondered the question
Half the Sky
let out a deep groan. She clutched her stomach in agony. Her knees buckled, and her body slammed to the floor. The other nine members could only watch in horror as she retched and vomited blood, before becoming motionless on the floor minutes later.
"HIJOLE chinga- That's what he meant." Stammered
Alakaslam
. " I guess we better start."
---
It takes 5 votes to lynch.
until the next official votecount.
until the boat arrives.
Alakaslam
United States14083 Posts
On March 08 2016 08:00 nnn_thekushmountains wrote:


To which game are you referring?


All the recent ones. I manipulate.
Alakaslam
United States14083 Posts
On March 08 2016 08:04 nnn_thekushmountains wrote:


So you are complaining about your scumplay, townplay, or both?


Bragging about both. I usually lose the townread when I lose interest/time to invest.

Heck of a lot easier as town obviously but a bit trying in either place.


Alakaslam
United States14083 Posts
On March 08 2016 08:08 Shapelog wrote: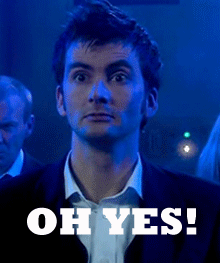 Nein there is no cow level.

+ Show Spoiler +
Alakaslam
United States14083 Posts
Gif and captions and whatnot can carry meaning but a pic is only 1000 words, how many words contained in 24 of them per second?
Alakaslam
United States14083 Posts
See it is the local YouTube linker.



Hey btw this video is pretty epic but carries no real meaning that I understand. But if it is not cool with Germans (or very very cool) lemme know
Alakaslam
United States14083 Posts
On March 08 2016 08:13 nnn_thekushmountains wrote:
What does your science tell you so far, Shape?


Back atcha! What does yours tell you? What can mine tell me?

We have no clues!
Alakaslam
United States14083 Posts
On March 08 2016 08:14 Shapelog wrote:

24,000 theoretically with a mind that can read it all in a second.
But one of our fasts methods of reading, the Spritz method, can only read about 330-350 words per minute. Therefore the answer is roughly 350.


But there it is, 350 a minute

It runs an hour, 21,000
Alakaslam
United States14083 Posts
On March 08 2016 08:15 nnn_thekushmountains wrote:


Shape can speak for himself, can't he?


Yup- so can you! That's the real point of the post
Alakaslam
United States14083 Posts
On March 08 2016 08:17 Shapelog wrote:

A few things,
Vivax reported in yet has not done much. A course this is 15 mins into the game.
And I have a experiment about the Time kushs will live in this game compared to their ban time. At every vote count, I shall note how long this subject lasts until if one VC kills him. Then time the time it takes for his ban to run out.

It is a very scientific research i assure you.


???
Alakaslam
United States14083 Posts
Alakaslam
United States14083 Posts
Alakaslam
United States14083 Posts
On March 08 2016 16:18 geript wrote:

He might be town. Unlike Slam.


This is cute and such old meta. Go read Saitamaofonepunch and catch up for the chupazic way.

And check that game where I was exactly like this and Marv lynches me and rayn goes apeshit because he thinks I was purposely trying to break my meta instead of busy with tutoring
Alakaslam
United States14083 Posts
On March 08 2016 14:24 geript wrote:
Skimmed through. Stopped to eat. Shape's biggest explanation of a non-read is really fucking odd. I'll figure that shit out later. Slam isn't trolling. He's not trolling all wrong too. There's a distinct lack of Slam town fun. So just lynch him and after that idk.




Re;
Alakaslam
United States14083 Posts
On March 08 2016 16:25 yamato77 wrote:
Also, I don't understand how geript wants to lynch slam for what he's posted, nor would I give Shapelog a pass for being a noob. Shapelog's posts aren't bad necessarily, but they don't give off a newb vibe. They seem comfortable.

Vivax is the much more notable poster in the first few pages IMO and it's odd that all geript has to say about it is that he's a dick. All of that said, I don't really have a scumread on geript, I just disagree with him, as I expected to.

Kush being overly aggressive is whatever. Mild townread.

Tumble's first post is creative at least. If he's a new player I wouldn't expect that sort of effort as mafia but that's a highly conditional read.


You've just played with my newer style more recently.
Alakaslam
United States14083 Posts
On March 08 2016 15:15 Tumblewood wrote:
I feel like Shape's been kinda backed into a corner by kush, or at least he feels that way. How it went down:
Kush flashed his badge at Shapelog. It read, "Private Investigator: Kush Mountains". "What do you know about the mafia?" he inquired.
Shape didn't have much to say; he'd only been there twenty minutes, and he'd only seen three other people in his time. He thought of the most informative thing he had to say, which was

It wasn't much, and they both knew it. Kush followed up with some leading questions.

Of course, there was no other way for Shape to answer but in the affirmative. They both knew that anyone could be a killer, and there was no sense in thinking someone good-willed from just one clue.
Basically, Shape made an observation on virtually the only (little) information he had, and kush drew the conclusion from it and coerced him into making his own conclusion, which was "that's not enough" and labeled backtracking. It's not concerning to me.


This is 100% the case and everyone who was open to knowing this already did

*clap*
*clap*

So that still works.