TL Mafia LXXI: Gaiden
On July 06 2015 07:28 geript wrote:

Scum #2 I've caught.



Must be a lot of mafia in this game when you catch them while less than half the game didn't even post.
LS post isn't odd at all, geript's confidence on the other hand...
I was quite sure I was onto something when I said geript's confidene was unnatural at that stage in the game. Turns out he threw out scumreads as if he was the pro scumhunter when everyone else was way less "ticking in". On top of that it turns out those scumreads don't seem to matter much wehn he comments on a list containing one of them,v reinforcing my suspicion that it was just a show he put up to look like he was scumhunting.

+ Show Spoiler +

On July 06 2015 07:28 geript wrote:

Scum #2 I've caught.

On July 06 2015 07:59 geript wrote:

Clarity

On July 06 2015 09:17 geript wrote:

I'm not sure if you're right on Damdred. I'm sure you're wrong on wave. I agree about Ruxx. The big thing though is that you're wrong on Wave. He's town.



He also likes to swear a lot when faced with suspicion, cause he thinks when he's being a dick to people they will believe he's town. The word that came to mind for his behaviour when confronted with accusations is wannabe cowboy.

I imagine this guy in disguise chewing bubble gum and spewing his brown spit in his forced attempt to look like he fits in but even google knows the truth, geript looks more like this when he is trying to do that: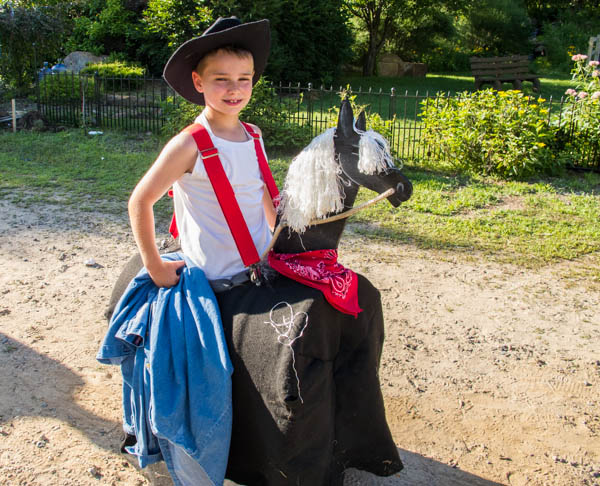 Ever since he "found the two scum" the other guy he's been bitching about is Oats when it sort of fit in with the thread sentiment.

##Vote: geript
On July 07 2015 01:03 Palmar wrote:

I don't necessarily think being inconsistent/bad makes geript scum. It wasn't really a case just pointing it out.



Why post it then? You already
You already disqualify any reason you could have had to post it (lynch geript or await a response from him)
On July 07 2015 01:05 Holyflare wrote:
lol i don't see a game where trfel has ever posted nothing for so long and it's hilarious that people keep defending him for it



You're wrong, there was a game where he was town and actually didn't post jack all day long until EoD.
On July 07 2015 01:07 Holyflare wrote:


and that game's name was?



I think it was his first normal after the game where I coached him.


In fact I don't have a read on him yet, just wanted to point out that there was one game where he was afk as town, but he was even more afk than he is in this game now that I'm looking at his filter.
I can sheep that HF. But I don't want the geript shit to be ignored either.
I retract that I would sheep on Trfel, I realized he posted more than I thought.
We should kill geript for being a liar.
I might as well ignore this whole Trfel thingy since he started doing a little bit of something lately until geript the lying scum is burned for his crimes.

Posting useless drivel doesn't auto-mean somebody is scum, just that he wants to post useless drivel for some reason. Much better to look either into the nice guys a la Ruxxar (I'm suspicious of him by standard cause I feel he tries to be everybody's bro, but not willing to call him mafia yet given he also called some shit out that seemed original), and the "too-tryhard-to-be-really-scumhunting" guys a la geript who seems to imitate his ideal townie prototype who calls people mafia as if it was god given and tries to shit on everybody trying to look like he's a dick.
This whole Trfel thing HF brings up is more along the lines of "BUT YOU AREN'T PLAYING THE GAME THE WAY IT'S SUPPOSED TO, LYNCH" like the last two games where I did exactly that at the beginning of the game for the most part, to demonstrate how prevalent this shitty heuristic is.
On July 07 2015 02:31 Harkon wrote:

1) Trfel has not started doing a little bit of something.
2) Posting useless drivel should also not make him more town to you.
3) Ruxxar seems pretty towny to me.
4) Geript is way more likely to be dick as town.

Conclusion: I disagree with this post in it's entirety. It is astonishing.



1) He posted some scumreads.
2) No and it shouldn't make him mafia to anyone either.
3) The sky seems pretty green to me.
4) But is he likely to ignore his scumreads in a list and instead comment on two random people he didn't mention before to defend Wave and then the thing Palmar pointed out?
On July 07 2015 02:32 Holyflare wrote:


then why on earth did you ever want to sheep trfel read in the first place?? This is the most bs post ever dude



Didn't realize he started posting at least some reads when I wrote that. I basically assumed he only had 1 page of filter.
You people are trying to force me to read him one way or another and I won't do that. Bugger off. Let him play some more first, I want to kill geript.
On July 07 2015 02:39 Holyflare wrote:
If by forcing you to read him one way or another you mean presenting logical and well thought out facts that counter your made up heresay facts from carol that ended up not even being true then sure.



logical and well thought out? Why don't you go kiss a mirror, meanwhile here's a picture of surgery.


On July 07 2015 02:48 Harkon wrote:
Rsoultin and HF.

Please stop shitting up the thread with this unless you have new relevant arguments about someones alignment. Yes, it is weird how dismissive and condescending Holyflare is towards you, rsoultin. I am well aware of that. But instead of ranting about it try to find actual arguments for why what he says about Trfel is not true. If you are town you are not achieving anything by throwing a fit.
HF stop trying to make her rage. It's the best excuse for her to avoid contributing meaningful things.



You are playing this game as if you were a referee: From the sidelines. Time to get your hands dirty, you aren't pushing anything, just commenting on anything that passes by.