(props to fluidrone for the banner

)

NonY will play some Broodwar at the Italian Open on 1st November 2017 - Lets cheer for him and enjoy some good games!

http://wiki.teamliquid.net/starcraft/Italian_esports_open

NonY is a professional StarCraft II player (and former Brood War player) from the United States. He played as Protoss in Brood War and continues to play as Protoss in SC2.

NonY at the Starcraft 1 : Broodwar Liquipedia

NonY at the Starcraft 2 : Liquipedia

We as members of the FanClub think that NonY is a chill human being and a fantastic player to watch.

We support him trough all his highs and lows and think that it is just awesome whenever he plays, streams or does stuff that suits him.

We also would like to acknowledge the Old FanClub that you can find here.
There are also some links, pics and vods. Not all of them might work anymore.

Enjoy and cheer for our favourite Toss!

Old Fan Club Page
+ Show Spoiler +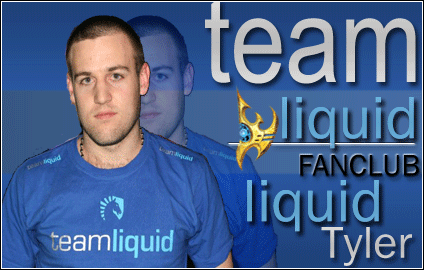 Credit goes to Hydro
Credit goes to Reddit user 2laja
That's right, the TSL2 Champion is ready to unleash his Protoss prowess upon unsuspecting nerds everywhere. With plenty of Broodwar tournament success, none of the old-timers have any doubt that Tyler will become one of the best players in SC2. For all the new-comers out there, it won't take long for Tyler to prove it to you himself.
Tyler's Stream:
http://www.justin.tv/LiquidTyler
Make sure to "Follow" the stream!
In addition to streaming ladder games, Tyler also comments on high-level replays (i.e. IEM protoss games), answers questions from stream viewers, and shows off his cool pet ferrets!
If you've missed out on Tyler's live stream, the VODs from Tyler's stream can be found from the stream page. The link to the VODs page is
here.
Tyler on TeamliquidPro, where you can find all of his upcoming events, twitter updates, and TL posts:
http://www.teamliquidpro.com/liquidtyler
Make sure to "like" Tyler on
Facebook
Follow Tyler's
Twitter account!
Tyler on TeamLiquid PD:
http://www.teamliquid.net/tlpd/sc2-international/players/678_Tyler
Tyler's Blog on TL:
http://www.teamliquid.net/blog/nony
Tyler on SC2 Ranks:
http://sc2ranks.com/us/416097/LiquidTyler
Tyler is also a co-host of the State of the Game podcast! Keep up to date from the
official website.
Interviews
+ Show Spoiler +
More Photos and Fanart:
+ Show Spoiler +
TSL3 Drawing from Glider (
www.youtube.com/ThePortraitArt
)
Made by Buddhalol:
On the job (may have to select "View Image" to see the whole picture):
Tyler with the rest of TL:
Sexytoss?
Credit goes to Lindsay Wasieleski for this one!
LOL (made by wakkawa):
More cool stuff:
(Courage Video, Arbiterssss, TL Attack! links, and more!)
+ Show Spoiler +
Tyler's application video for the NASL:
http://www.youtube.com/watch?v=QoxeiW8yDzI
Tyler's Courage Video!
(Mega props to Boundz(DarKo) for finding and uploading it!!!!)
Tyler describes how he prepares for a lan:
TeamLiquid Attack! Tyler has been on three episodes, two for Broodwar and one for SC2. Check them both out!
S3 (for SC2) Part 1:
Find Tyler's (Nony's) TL Attack! Broodwar vods
here.
While you're there, make sure to relive the glory of Tyler's TSL2 win!
The famous arbiterssss video (part 1):
Part 2:
Totally LOL!
Tyler's pet ferret Spud just chillin out. He learned from the best.
There's lots of cool Tyler stuff out there, so if I've missed anything just pm me or post it in the thread. Thanks to everyone who's posted pics/videos!



At the Moment (OCT 2017) Nony is streaming a bit, mixed games.
No fixed schedule, so best to subscribe or follow if you want some action!

https://www.twitch.tv/nony