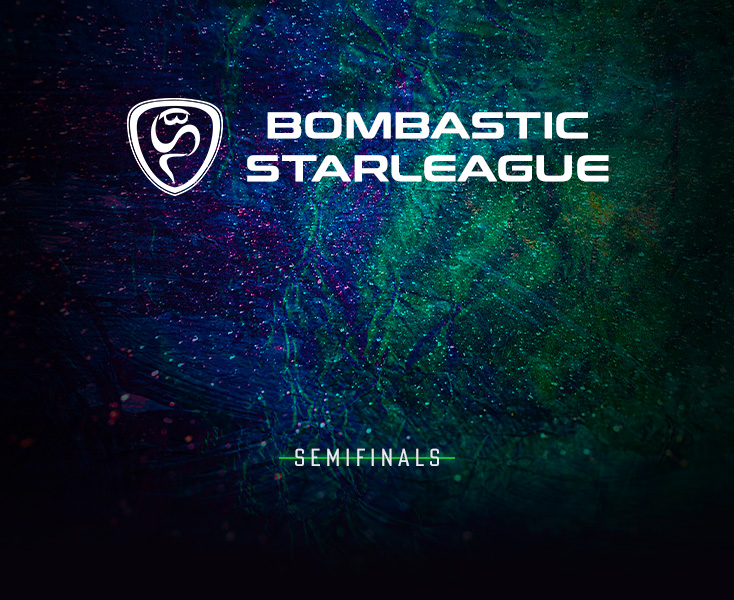 BSL season 14 Round of 4 – the semi finals!

Moving closer to the final, we're here to have a closer look at our final four competitors. While we didn't achieve the truly magic result of a complete repeat from last season, we do see that three out of four players have managed to repeat their run.

Mihu, Dewalt and Sziky are joined by newcomer Zhanhun – a player who has become progressively better the further along the tournament has progressed. While his initial Ro24 performance was sufficient to advance in second place, he didn't really look like a final four contender – however, since then, he knocked out Bonyth from the Ro16 group of death, following by a very impressive 3-0 trouncing of Gypsy in the Ro8. Now, I'm sure he's aiming to reach the final, and while Dewalt is a more than capable opponent, it's also within grasping reach.


Just this happens to be the opening match – a Protoss vs Protoss between Dewalt and Zhanhun. I'll be honest – this seems exceedingly hard to call.
Both players got second place in the ro16 groups – having lost against the players in the other semi final. Both players beat their Terran opponents 3-0 in the ro8. While Dewalt's 3-0 victory against Dandy was a reasonable expectation, Zhanhun's match against Gypsy was something amazing to behold. Especially game two was one of the most high-level games I've ever seen in the BSL – Gypsy's play was fantastic, but Zhanhun took the entire map and played an amazing game of refugee protoss. With Zhanhun also going into carrier play in the final game, we've basically seen him employ all the major styles of play for PvT. Which brings me to my final point of comparison - both players look like 'complete' players – capable of different styles of play, with great mechanics to back up whatever style of play they prefer aiming for.
Zhanhun has defeated Bonyth 4-3 in PvP this season. Bonyth has traditionally had a slight advantage going up against Dewalt in PvP – but there's also reason to believe that Dewalt is in better overall shape than Bonyth is, thus, the history is less conclusive. Either way – it shows that Zhanhun's PvP is absolutely stellar, and that it should be respected.
However, looking at the games, we've basically seen him win while playing quite a lot like Dewalt. He wasn't outmicroing Bonyth – if anything, the equal number fights were going Bonyth's way. Where he did great, however was in the macro department, where we saw him consistently get more workers and units, and also in terms of harassment, where he seemed a bit stronger in terms of multitask. This, again, is just another example of areas where Dewalt and Zhanhun are evenly matched. The closest thing we've seen of a 'signature move' from Zhanhun is the wild rate of taking new expansions PvT – but we're unlikely to see this type of approach to the PvP matchup.
All that said, we can probably discount the Gosudark-esque approaches of alternating between 3-4 gateway goon with no robo, aimed at punishing fast observer, and fast dt builds – aimed at punishing no observer. This approach is a way of turning the matchup more rock-paper-scissory, but I doubt we'll see that, because both players have enough confidence in their own ability to want their execution to define the outcome.
I expect really close matches. I don't see either player repeating their Ro8 sweep. For the Ro4 this season, we're also being treated to Bo7, and this one might well go the 7 game distance.
I will land on a 4-3 victory going Dewalt's way, but honestly, it might well go the other way. They seem very similar both in how they approach the game and their ability. Hopefully, the match ends up delivering a top performance from both players.
Dewalt Advance to the Finals!

The second semi final is a replica from last season. That time, Mihu ended up looking dominant, taking a 3-0 victory. Now, the scoreline was a bit unflattering to Sziky, arguably losing game two because one lurker egg was misplaced by a handful of pixels, and squandering a decent advantage by going into guardians in their third game. He also failed to notice some key marine moveouts, which ended up being massively consequential. Additionally, Sziky has been looking slightly stronger this season, and there are some decent arguments for why the scoreline will end up closer this time around.
Sziky also got here through beating another Chinese Terran, XuanXuan, 3-1, in the Ro8. That match, however, is probably not very indictive of how the games against Mihu will go, and what little we can extract from that match, actually isn't very promising for Sziky. The reason for this is that while Sziky won 3-1, he lost the only game where he faced a marine-vessel combo, and while Mihu looks like a player who prefers building a few tanks over going full SK terran style, I'm also left with the impression that his bio play TvZ is better than XuanXuan's.
These players are unlikely to do anything truly wild or out there. I've watched a fair amount of Sziky's Zerg vs Terran, and while there are some slight alterations in terms of opening build orders and some slight alterations in terms of how he follows up, there are also certain constants. I've literally never seen him open lurker before muta, for one. I'm sure it's still a possibility – especially if noticing a Terran wallin in one of the bust-able positions, but most likely, we'll see mutalisks in every game. He does, on occasion, build some zerglings early on to trade with marines or try to get some scv damage, but virtually never enough lings to constitute an allin – and even when he makes abnormally many lings early on, it tends to be with the intention of hurting Terran so the mutalisk-followup is harder to deal with – not with the intention of taking the win. Essentially, Sziky tends to approach the game in terms of accumulative advantages – not in terms of dealing one swift deathblow. As a player with fantastic mechanical ability, this is a sensible choice to make by him, and generally one that pays off.
Going up against Mihu however, he faces a stronger opponent than normally. It could be that the experience from last season will influence his approach, but honestly, I think he'll most likely stick to his guns. While a 0-3 sounds like a strong blow, the series could have looked quite different altogether with some tiny changes, as two of the games saw Mihu getting big advantages because Sziky failed to catch a surprise moveout. Those moveouts showcased part of why Mihu is such a great player – it's not just the strong mechanics and fine-tuned build orders, he also makes very clever decisions based on small tidbits of information, and his unit movement and positioning are occasionally brilliant.
While those small marine moveouts separate Mihu from being real cookie-cutter, his general approach still seems to be quite predictable. I believe every Terran vs Zerg game he has played in the BSL has featured him opening 1 rax CC – that is, there has not been one instance of 8 rax, 1-1-1 or mech play. One thing to watch out for is related to the aforementioned unit positioning, a strength of his that probably factors in on his decision to include some tanks with his army. Small numbers of tanks in TvZ are not really significant in terms of their ability to dish out a lot of damage – that's the job for the marines – rather, they are significant in forcing the Zerg player to engage into the Terran. With how good his positioning is, he also seems very difficult to successfully flank, and consequently, he tends consistently get great engagements. This is also a strength of his in Terran vs Protoss, and perhaps the main area where Mihu has excelled compared to the other foreign Terran players.
Sziky will most likely get a better result than last season, showing off his trademark mutalisk and zergling control in every game, usually entering the mid-game looking very solid, I think Mihu will end up victorious in the end. What I'm certain of, is that we'll be treated to a highly entertaining set of games, where both players play straight up. I doubt we'll see even a single instance of outright cheese.
Final prediction is a 4-2 going Mihu's way, and a rematch from last season's final, with yet another Bo7 between Dewalt and Mihu.
Mihu to Advance to the Finals!
---
Writers: Liquid`Drone
Graphics: v1
Editors: BLinD-RawR