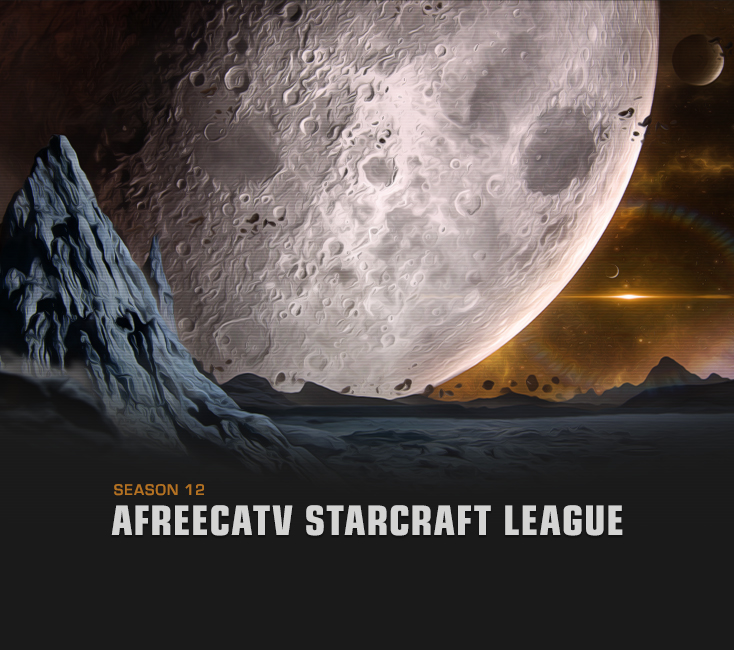 Ro16 Continues with the hotly anticipated Group C aka this season's Group of Death, featuring ZerO, Stork, Light and Snow, its going to be one hell of a banger and followed up the very next day with Group D featuring Rush, Soulkey, beast and BarrackS! Heres how we think the Ro16 is going to conclude.



Whats a Ro16 without a Group of Death?
ZerO
,
Snow
,
Light
and
Stork
are without a doubt some of the biggest names and the toughest competition for everyone in the tournament. This is going to be good.
ZerO
was the undisputed best player in 2020 but going into 2021 and the last ASL he seems to have come down to a top 4 finish in ASL11 losing to Mini in the Ro4 and then again hero in the close fought 3rd/4th place match. Coming into this group however, an opening match against stork is doing him huge favors as he has had a losing record against both Light and Snow in the weeks leading up to this group and his sponbbang winrate in both ZvP and ZvT are at a 50% each. ZerO is most likely going to win his match against stork the issue becomes who would he rather face in the winner's match because if he doesn't win the winner's match he will face the other in the final match, unless stork pulls off a miracle in which case his chances of advancing drastically goes up. I think despite the 3-1 head to head that Light has over ZerO, Light is the better opponent to have in the winner's match, its not like hes outperforming other zergs by a lot so its very likely that ZerO just needs to come up with more specific builds on his map choices.
Before I get into
Snow
's side of things, we should congratulate him on his wedding day, which is why this group has been postponed by a day to Monday October 4th. One can only speculate how his performance will be coming into this group after a big day like that. Its certainly not going to be an easy start for him, Light has put in a lot of work in his TvP sitting pretty at a 69.6% winrate for the matchup and a 4-3 head to head advantage over Snow, Polypoid being the opening map also isn't doing him any favors, not a lot of ways to take advantage of the map either, though taking a loss and facing Stork is not the worst thing in the world, that 70% PvP comes in strong for him and possibly facing ZerO in the final match is definitely better than facing light again, even if its a Bo3.
Light
's path is fairly straightforward, purely by the numbers he's actually the one who is most likely to make it through the group of all 4, he has a winning record against both ZerO and Snow, has a great winrate against protoss if he ever comes up short against possibly facing ZerO in the winner's match. Whether first or second, hes my locked pick to qualify to the Ro8.
And now we come to
Stork
, unlike the other 3 players in the group where I put in some relevant stats, I have none for Stork, because he doesn't play much sponmatches. Stork has pretty much become the old master hermit, the elder statesman of starcraft competition at this point, hes not the fastest or has great builds, but he is someone who makes the right decisions at the right time and makes to most out of that minute to minute gameplay adaptability, things that work great against the less experienced players, but I feel, fall flat against the ones who are mechanically leagues ahead and its not like his opponents in the group are lacking in the high level experience department either.
All in all its very hard for me to predict who will advance along with Light in this group and to be honest I even hold that to some doubt, but I have locked him in to advance and I'll stick with it.
But if I had to pick between
ZerO
and
Snow
, I'd pick
ZerO
, snow might have a good head to head with ZerO, but he isn't that spectacular against zergs right now, hyuk hyuking himself in the Ro24 match didn't do much favors either.
Light and
ZerO to Advance to the Ro8!

Group D's leader
Rush
did his best to pick a group tailored from him. And he's no stranger now to group selections. This is the second consecutive ASL he pre-qualified to the round of 16 from wild card matches. This happened with the tournament withdrawal of Flash then Larva.
His first target was
BarrackS
. This is a perfect pick for
Rush
since he excels in the TvT matchup. He not only won his last round of 16 group with three Terrans in it, excluding his 3-0 elimation to Flash,
Rush
is 7-2 against Terran opponents sOrry, Light, JyJ, and Leta in the previous two ASLs. The spon matches also support his skill in the matchup with a 68% winrate over the past month.
Rush
will have his shot at
BarrackS
in the first best of one in the group and is a heavy favorite.
Picks two and three for this group were
beast
and
Soulkey
.
Soulkey
advanced past an extremely easy round of 24 group in his return to ASL competition. It is still noteworthy that
Soulkey
has taken several on and off breaks from the Starleague in order to focus paying down debt collectors after he was taken in a luxury car scam. This doesn't mean that
Soulkey
is in worse shape than he otherwise would be. In fact,
Soulkey
ranks higher then
Rush
(5th) on the Spon boards, sitting comfortably in 3rd place. Many of his victories were mined in ZvT wins and it's clear why he was a last and very reluctant pick for group D. But he still has to get past
beast
.
Soulkey
is actually quite bad in Individual Tournament ZvZ. Dating back to Kespa days,
Soulkey
does not have a winning ZvZ percentage in both MSLs and OSLs. While
beast
may be ranked 37th overall and competed in 0 spon match ZvZs last month, his single victory over action a few weeks ago is enough to prove he has it in him to win this bo1.
Rush
only finds himself in trouble if
Soulkey
makes it to the winner's match to face him. His near 70% winrate in ZvT is going to be troublesome for
Rush
who only managed to win 48% of his games versus Zerg last month.
BarrackS
in the winner's match would make this matchup even less interesting as his winrate is an abysmal 38% vZ.
Soulkey
really has to do everything he can to avoid playing
beast
twice in his group. If he can win just won series versus
beast
, he will advance no matter what.
Rush
lost to hero 0-2 in ASL 11. It's a clear issue for him. He'll be watching closely as
BarrackS
and
beast
face off in the loser's match.
beast
really only played 19 spon games in the last month. He may be good for one upset, but he just hasn't put in the work the same way a player like
BarrackS
has.
BarrackS
has qualified for 3 ASLs in a row and is on his way to becoming an establishment player.
beast
won't be able to last against the experience of
BarrackS
.
A best of 3 between
Rush
and
BarrackS
makes things way more exciting.
BarrackS
actually eliminated
Rush
during the round of 24 of ASL 9. That puts their series about a year and a half ago. In that time,
Rush
has been able to make incremental improvements to his game that make him stand out. This series is one to love. It's as if we will be watching to step-brothers who have turned against each other and will be battling over family and honor. If the group really ends with these two facing off, then as fans, we can finally see who of the two players really is the better player as they battle out the most epic and final series of the round of 16.
Predictions:
Brain:
Soulkey
advances first,
Rush
second.
6th Sense:
Rush
first,
beast
second (with
Soulkey
losing to
beast
twice).
---
Writers: BisuDagger, BLinD-RawR
Graphics: v1
Editors: BLinD-RawR