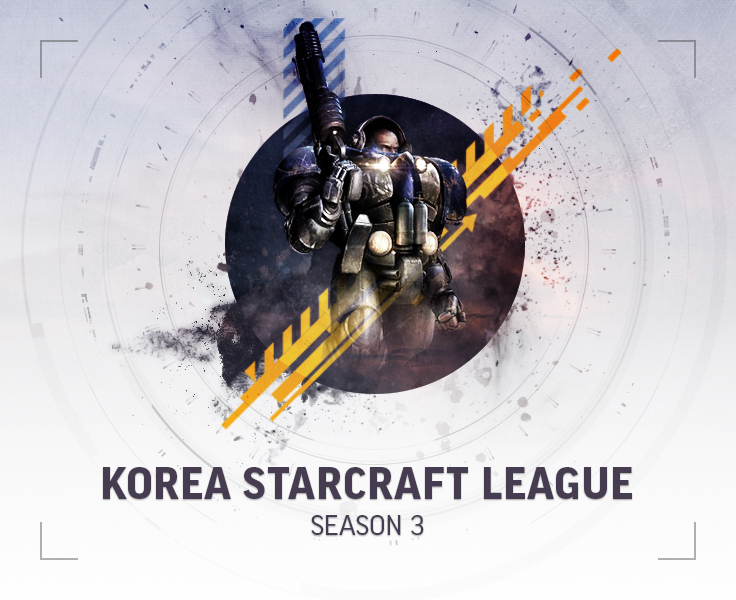 The season has already started off hot with top level upsets that all but one person could have even predicted, they say the better player usually wins a Bo5, but a Bo5 also makes a player better. You can catch the video recaps of the action from week 1 made by Frudgey
Kicking off Week 2 we have the opening matches of Group C with the post KeSPA-era debut of former Hwaseung Oz/KT Rolster Terran and Former MSL champion
ForGG
as he goes up against defending KSL champion
Soulkey
, also in the same group ASL Finalist
Mini
goes up against
Action
, you can check BisuDagger's Preview. Following that we
Have
the highly anticipated Group D with ASL Champion
Last
going against the returning Tyrant
Jaedong
and
Rain
vs
Stork
in PvP Action, preview by BLinD-RawR.


Its Time For Action
Mini versus Action starts off group C and this will be the hardest ZvP Action will have to play in this entire tournament. Mini's record versus Zerg is nothing short of phenomenal. He boasts a 60% winrate over the past year and holds a winning record over every Zerg except Soulkey in that same time frame. Mini also gains the advantage of seeing BeSt's successful builds against Zero. The gateway opening early zealot pressure into sair+DT reeks of the nightmare builds Bisu used to employ on his Zerg opponents. This style plays heavily into the skillset Mini currently posses. It will be an exciting day for Protoss fans hoping to see more PvZ magic.
Despite Mini's Bisu-esque level of play lately, there is hope for Zerg and Action fans. Action struggled hard in 2018, but comes of a strong 3 game win streak versus Protoss in the CasterMuse league. On top of this, Action does have certain map advantages. In the Kespa era, Action has a 72% winrate on Circuit Breaker and records no losses versus Protoss. On Fighting Spiri0,t Action carries a 70% winrate versus Protoss opponents. If Action can land just one more favorable map, which should be Eddy, then he very well may have every advantage he needs to take the series.
Verdict:
Mini
's outstanding run in the ASL is just another marker of a player who is ever improving. Given
Mini
's massive Zerg streak,
Action
should have too tough a time handling his opponent. Barring an upset, the result should be a
Mini
win and a
3-1
score.
A New Challenger
ForGG versus Soulkey is quite an amazing matchup. This features two players who have never peaked at the same time in their careers. ForGG was winning an MSL in 2008 while Soulkey was still trying to break into the brood war scene. As Soulkey was having his great success in SC1, ForGG transferred himself into the SC2 world where he dominated for a short while. ForGG teetered off just as Soulkey jumped in for his own time in the limelight as an SC2 player. Now, in the ASL-KSL era, this is the first time that ForGG is chasing the tail of Soulkey in regards to RTS success.
ForGG lacks any results to make conclusions off of at this time. In fact, ForGG's exit from Brood War dates back so far he records no games versus Zerg on Circuit Breaker and the last time he played on Fighting Spirit was prior to the Savior scandal. To get a glimpse of how good ForGG was, it is better to take a peak back and understand his past success. He earned a 66% winrate versus Zerg across his entire career, but most importantly had an 80% winrate versus Zerg during the 2007-2008 period in which he peaked. If ForGG can find his way back to this success, he could make group C a real tough one for Action and Soulkey to advance from.
Soulkey is the perfect rival to ForGG. Soulkey specializes in tearing down Terran opponents. In the past year he has maintained a 58% winrate and winning records against Last, Sharp, and Light. His drawback has been against aggressive and smart early game opponents such as Mind. Soulkey will need to follow a similar strategy to Action and lean heavily on the maps to help secure his win. Soulkey has an 87% winrate on Circuit Breaker and 100% winrate on Fighting Spirit in the past year against all races.
Verdict
: These absurd win percentages alone solidify just how deadly
Soulkey
is. If
Soulkey
loses to
ForGG
, it should be considered the biggest upset in the round of 16.
ForGG
might win a single game with a variation of a rush. The final result is a win for
Soulkey
3-1
.

Easier Than You Think
To kick off this red hot Group D we have the rematch of KSL 1 finals with Last vs Jaedong, of course Last had a clean sweep over jaedong in the finals, will he be able to do the same to start off his season strong? This season has already been one of shocking upsets so far, what is to say that Jaedong someone who is known for damning the odds and just winning to show us just that?
Despite the introduction showing me to be hopeful, the more we dive into Jaedong's results, the more bleak it looks for him, to start off he has always been one to mass games even when he wasn't actively competing with an overall of 84 sponmatches played so far in this month, most of which was him practicing his ZvT where hes gone 15W-26L(36.6%) win rate with him struggling to have a decent record against players like Sharp, PianO, Rush and Mind(who hes hasn't beaten even once so far). Unless Jaedong has been secretly planning his strats and map selection, its pretty hard to see Jaedong take more than a single game off Last at best.
Last being the opposite of Jaedong, not having a lot of sponmatches played but even with the few games that he has hes absolutely dominated his opponents, despite his poor wrists condition he is at the moment at the height of his career coming off his win of the ASL and shows no signs of stopping just yet, This series is absolutely his to win and I have a hard time seeing how he wouldn't given the level of preparation that Last always brings to the table when it comes to his offline matches.
Last 3:0
Jaedong
Just As Easy As You Think
Never count Stork out in a PvP, its a matchup that does rely on one's experience a lot and Stork has an abundance of it at the topmost level with a calibre of opponents that Rain never had the pleasure of facing offline, but that does not mean Stork is the favorite, not even close.
Rain's PvP streak in sponmatches going so far back as January 2019 still puts him at 71% winrate(with him going 11-1 in April alone) during which time offline he absolutely crushed Horang2 3-0 who himself is considered a sniper of the matchup. Rain is right now at the top of his game with the matchup and regardless of his recent hiccups in tournaments is feeling comfortable enough to already be looking beyond Stork towards the winner of Last vs Jaedong.
Stork is going to have to put Rain's attention squarely on him, unlike a player like BeSt in the matchup where he has always been able to bamboozle him both online and offline, Rain is a far solid player who is very likely not going to fall for mind games unless they are totally out of the box unexpected for him, something I know Stork is capable of showing, but that alone may not be enough to take a Bo5 from Rain. Mirrors are always hard to prepare for so it remains to be seen how the maps play into both player's preparation, expecting interesting map specific strategies from Stork.
Rain 3:1
Stork
---