Liquibet Season 30 Recap Liquibet Season 30 has concluded and your season 30 winner is Koget!


Koget has been a long time foreign Brood War competitor. It is no surprise that his high level skill has translated into S-Class Starcraft prediction abilities. Having now won the most prestigious competition in Starcraft 1, Koget can now feel complete.


A congratulations to Koget and our other top 25 players!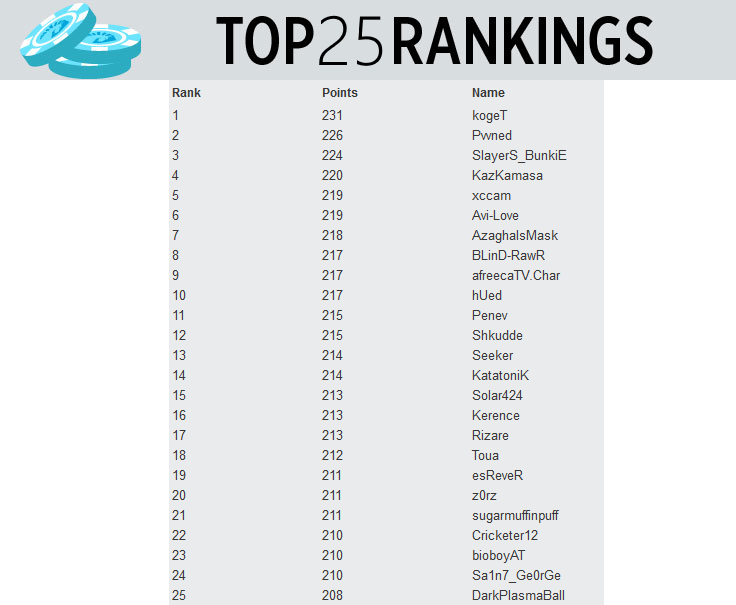 ---

Easy Victories:



Let's start the first sections off with the easiest victories to predict. We could actually better define this section as "What the hell were you thinking when you picked the other guy!" Nevertheless, a small percentage of people voted boldly and also voted wrong. Below I present the easy points everyone should have earned.



2018 Korea StarCraft League Season 2 Ro16 Group D

JYJ vs Last

The prodigal cry Terran returns. It is with great sadness that he is awarded the largest LB blowout of the year. There is no arguing it though. Last was fated to win and everyone should have picked Last.

---

Greatest Upsets:



Ah yes, many tears are to be shed here. In a fit of mass hysteria, it seems all the liquibetters hoarded towards the wrong pick. Do we really blame the players here for our precious lost points? The answer is obviously, YES!


2018 Korea StarCraft League Season 1 Grand Finals

Last vs Jaedong

Jaedong was the hardest person to liquibet on early 2018. His adoration from the foreign community had a major impact on voting percentages. Plus, Jaedong's success in the KSL to this point had the hype train at full speed. This was a clear upset when looking at the number of votes Jaedong received over Last.

---

Close Calls:
Otherwise know as the heart vs head section.

2018 Korea StarCraft League Season 1 Round of 4 Day 1
Rain vs Jaedong

Rain versus Jaedong was the most head versus heart bet from this Season. Jaedong's PvZ notoriety was pitted against the consistency of Rain. This was a clear instance of where on paper Rain should have won. The number of points on the line here is where many Liquibetter's started to fall behind the pack by betting on Jaedong.

---