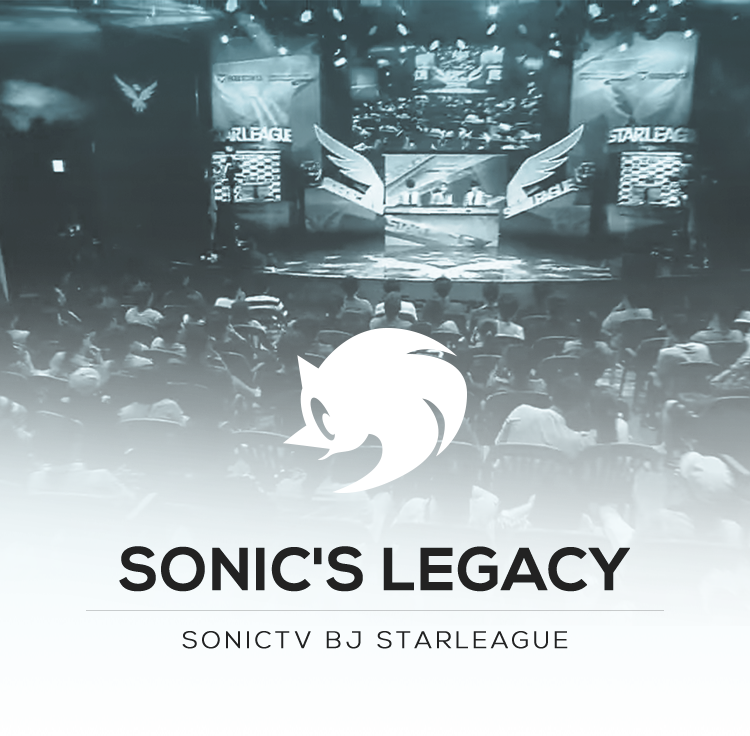 As BW reached its darkest years yet, one man stood above all and left his competitors in the dust. Passion, motivation, devotion, charisma, finances, he had it all. His name was Hwang "Sonic" Hyo Jin. From his early youth days spent streaming BW to his fans and running his own OnGameNet show to his later role as the main pillar for BW after the professional scene ended, Sonic was unrivaled by any other individual in the post-KeSPA era. For a grand total of almost 6 years, Sonic provided the BW community with endless amounts of entertainment through the running and sponsoring of many different leagues and tournaments.

His leagues and tournaments which focused on BW and included gems such as the SonicTV BJ Starleague (SSL), SOSPA Ranking Tournament (SRT) and Gabangpop 1st Sonic Proleague among others, gave players a battling ground, exposure and a much needed income boost. His most popular league, SSL grew almost overnight to rival the starleagues of old. From its inception to its fated end, Sonic made the impossible happen and seemed to pull off miracle after miracle all the way till the last iteration.

By the time Sonic's financial situation and business practices were publicly revealed in 2015, SSL had already ended its historic run months prior. During its incredible run, it helped to support a fringe scene that suffered greatly after the worst news possible and through this, kept the interest in BW alive and well. While Sonic's business' etiquettes can't be condoned, his love for our game was unreal and not something that can be easily glossed over. Now, it's time to take a look back at how SSL developed over the years and celebrate all that it stood for...
&nbsp
&nbsp
&nbsp
&nbsp

"I kept having thoughts about BW leagues"
- Hwang "Sonic" Hyo Jin
The year was 2006. Hwang "Sonic" Hyo Jin was in his third year of high school when he decided to move to Seoul for a casting job and subsequently, to run his own OnGameNet (OGN) show. He finished high school 2 years later and enlisted in the military to complete his mandatory service. This gave him ample amounts of time to contemplate his future direction upon release. After much thought, Sonic decided on a course of action which included opening up his own shoe-selling online business, Sinbal Farm through his own savings and using this business to support his BW endeavors. His BW endeavors consisted of running and sponsoring multiple online leagues and tournaments, however, his lasting legacy was built around his biggest tournament, the SonicTV BJ Starleague (SSL).
As one of the most popular leagues in the post-KeSPA era due to its player lineup, game quality and prizepool, SSL ran for a total of 11 iterations, including a special edition named SSL6.5 and became the flagship starleague that was well liked by the fans. The first SSL was organized and casted by Sonic back in the second half of 2010. Sonic's vision was pretty simple and involved catering to the often forgotten crowd, the amateur players while big name players fought on the OnGameNet Starleague (OSL) and MBCGame StarCraft League (MSL) grand stage.
"During those times, all costs came out of my pocket. Of the profits from the online shopping mall, I would deposit a portion for the tournament expenses"
- Hwang "Sonic" Hyo Jin
Being the sole organizer and one of the main sponsors, Sonic had complete control over his league. He decided on the formatting, players and the map pool. Amateur players such as
Sea.KH
,
LYH
,
Minus)Eagle
,
force[Name]
,
Cookie
etc... filled the ranks of the early SSLs. From these competitive battlefields rose a diverse set of champions with
Terror
, force[Name], Sea.KH and
Shinee
all claiming victory and taking first place in the 1st, 2nd, 3rd and 4th SSL respectively. In July 2011, the 5th edition of SSL commenced. By this point, 24 players were actively participating compared to only 8 players in the first SSL and the prize pool sat at ₩1,150,000 ($1,035).
The format which remained similar for future SSLs, excluding the last two, was dual tournament group stages (various combinations of BoX series) followed by an elimination round starting in the Ro8 and finishing off with a Bo5 or Bo7 finals. It was around this time that rumours from TIG surfaced regarding MSL's non-existent future but they were denied. SSL5 concluded a month later with
Candy
coming out as the final victor after he defeated
IcaruS
, SSL1 champion Terror and then SSL2 champion force[Name], 4-0 in the finals. Neither Sea.KH or Shinee were able to make it past the Ro8 to try and defend or claim another title. All seemed well in the StarCraft world until...
Major Changes
Several months later, the rumours were proven to be true as the Korean gaming channel MBCGame, the main broadcaster of MSL, failed to secure sponsors and switched to a music channel. One of the most cherished BW leagues gone in the blink of an eye, ABC Mart MSL turned out to be the last MSL with its finals concluding on June 11, 2011. TeamLiquid even wrote a
memoriam
to mark this sad event. The OSL, MSL's rival which was broadcasted on OnGameNet and had its longest history with BW since it's early inception in 1999 was also shutting down! Tving OSL was the last BW OSL with its finals concluding on August 4, 2012.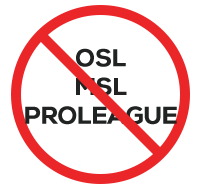 As if this wasn't enough, the final blow was the plan to switch Proleague from BW into StarCraft II. The hybrid Proleague, which was the last time BW teams fought on such a stage finished a little over a month after Tving OSL, on Sept 22, 2012. Within almost a year, BW lost all of its prestigious tournaments and fans were in complete despair over the whole affair. While some opted to leave the scene completely, others stuck around hoping to rebuild the scene from the ground up; a grassroots movement to return BW to its former glory.
During all this, Sonic continued to work tirelessly to expand his business and ran 3 SSLs (6, 6.5 and 7th edition) in 2012. Stories of him casting for 8 hours straight were spoken off on a daily basis and his passion and energy for the game constantly emanated from his casts. Using his charisma, he was able to acquire several sponsors such as Stuff Farm, Old Man Team and others. With their help as well as his own personal sponsorship and the viewers' donations (SSL6), he was able to increase the prize pool and even had a special edition, SSL6.5 sponsored by Onse Telecom.
SSL6 and 6.5 had a prize pool of around ₩2,500,000 ($2,250) and featured the largest addition of ex-professionals at the time with
HiyA
,
Pusan
,
Mong
,
Sky
,
Anytime
,
BackHo
,
StarCue
and
Casy
making their SSL debut. The addition of these players increased the game quality immensely. From this new group, Sky was the first player to make his own mark as he dispatched Anytime, Pusan and HiyA to take first place in SSL6. He also made a large impact in SSL6.5, placing second behind Mong, the pig terran who reverse-swept him 4-3 in the finals. Mong himself went on to become a formidable competitor in future SSLs due to his macro and multitasking.
"It was a shame that the careers of highly skilled Brood War progamers had ended and they were forced to play SC2. Many of the players were unable to adapt to the new game and retired one by one, which was also sad to see. So I decided to raise the scale of my competition."
- Hwang "Sonic" Hyo Jin
SSL7 was a bit different from previous SSLs. Due to the sudden disappearance of the prestigious starleagues, Sonic decided to act fast in order to help out a scene teetering on the edge. As someone who felt indebted to the scene and its players for providing him with years of entertainment, he decided to restructure SSL from the 7th iteration, which started in Sept 2012, to conform to his new vision. The restructuring included a whole slew of drastic changes such as an expansion to accommodate more players (32 from 24), an increased prize pool which sat at ₩7,000,000 ($6,300), and a brand new map,
Wind and Cloud
made by the infamous 변종석 (Rose.of.Dream.) who was commissioned by Sonic and is known for making classic maps such as Fighting Spirit.
More importantly though, SSL7 marked the first time that players played their games offline. In the later rounds, games were played out in Sonic's improvised Sinbal farm studio which had three different rooms; one for the players with Juicegirls present, one for the casters and one small room for the fans to watch from. The finals were played out in Kongkuk University Millennial Auditorium rented out by Sonic with Kim Carry joining the cast.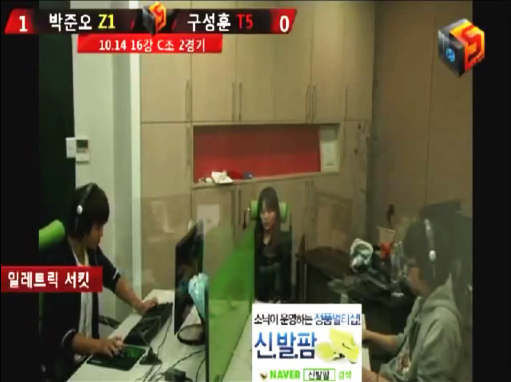 SSL7 featured a lot of entertaining games, storylines and budding rivalries, the most prevalent one being the
Larva
and
PerfectMan
rivalry where the two were going at each others' throats on Afreeca. They met up in the quarterfinals where Larva edged out PerfectMan in game 5, relying on his solid ZvP that has carried him far this SSL. Pusan ended up making the quarterfinals on the back of meticulous map preparation while Sky advanced through the heavy use of cheesy strategies that left his opponents such as HiyA confounded.
The biggest news of all though was the return of
Jaedong
's closest teammate and ex-Hwaseung Oz zerg
Killer
to the scene. Killer, known as mini-dong, who was an up and coming zerg in the KeSPA era, showed his mettle this SSL through utter domination of the competition. He went 13-2 on his way to the finals where he beat Larva 4-1 to win his first SSL title. To celebrate, he even danced to gangnam style on stage!
Killer dancing to gangnam style after winning SSL7
Though it all sounds rosy and peachy, SSL7 didn't go off without a hitch. Licensing problems due to the prize pool surpassing the $5,000 threshold threatened the finals but were quickly resolved by Sonic. All in all, SSL7 was quite successful. The starleague was finally starting to hit its stride and grow as a legitimate tournament due to various external and internal factors. With it gaining steam, Sonic looked for bigger sponsors that can help him improve his starleague. If only things had stabilized from this point forth...
The Day the Starleague Stood Still
Unfortunately, human nature and greed go hand in hand at times. A couple of weeks after SSL7 ended, allegations of match-fixing surfaced. As Sonic was casting some matches, he got a tip from a reliable source that there was some match-fixing occurring in his leagues. This led him to abruptly give walkovers and stop the cast before posting a message online explaining the situation.
"I've done BW broadcasting for past 6 years and now I feel like everything's collapsing around me"
- Hwang "Sonic" Hyo Jin
While he understood that it's hard to root out match-fixing, he also decided that he will not run anymore leagues. One can't really fault Sonic's decision. After all, the matchfixing incident in the past eroded the trust of sponsors and made fans question the legitimacy of the games. It looked like the beginning of the end all over again for BW!
Sonic took several weeks off to cool down and think things through quite thoroughly considering his hasty decision. He was also given advice from several prominent Korean community members. With their advice in mind and his fans rallying behind him, including support from the
TL BW community
, Sonic rebounded. His passion flaring more brightly than ever, he announced SSL8. Despite the match-fixing allegations, he was determined to make his starleague even bigger and better than before.
Rebound
SSL8 had a new sponsor in ItemBay who helped increase the prize pool to ₩11,800,000 ($10,620) and saw the return of former casters Lee Seung Wong and Kim Carrier, a pleasant surprise for many fans. SSL8 also had an MSL style group selection, a brand new map,
Pamir Plateau
made by 변종석 (Rose.of.Dream.), added to a new map pool and a bigger improvised studio. More ex-professional players rejoined the scene and competition such as
Sea
,
hero
,
sSak
,
Iris
,
Movie
,
Shuttle
etc... leading to even tougher competition and increasing the possibility of a BW revival in the eyes of many fans.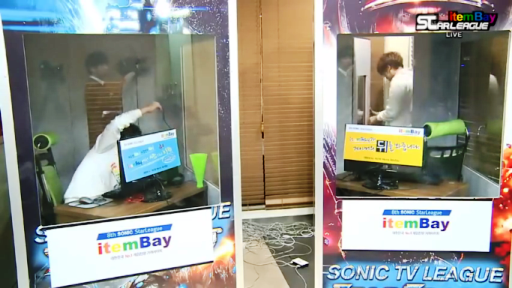 SSL8 had its own surprises and storylines; the early exit of Sea and Iris, two players who many were hopeful for, in the Ro32, Larva's
subtle
BM to
kkong
in one of their Ro32 games and his solid ZvP skills that he's been slowly getting recognized for (he was Bisu's practice partner after all!) and sSak's run to the semifinals before meeting and losing to the eventual champion, Killer. Of course, who can forget the fantastic run by the amateur zerg
ZeLoT
, Sayle's favourite zerg, who eliminated previous SSL champion Sky in Ro32 then
Ample
in the Ro16 off the back of aggressive and cheesy gameplay.
Before the finals started, there was an even bigger surprise for the viewers. A big BW fan who was blind decided to sing for the crowd. As the story goes, BW sounds are pretty unique and clear, thus he was able to hear them and make out what was going on as a result. However, StarCraft II sounds are much more difficult to listen to so he was unable to follow the action. It was a very touching moment for the fans.
Killer ended up dominating this SSL even more than the last, dropping a single game on his way to the finals where he dispatched HiyA 3-1 to win it all. He became the only player in the history of the starleague to have two championships under his belt and the closest to getting the golden shoe. His dominating performance at the time signaled to all other zergs that Killer will not relinquish the zerg throne!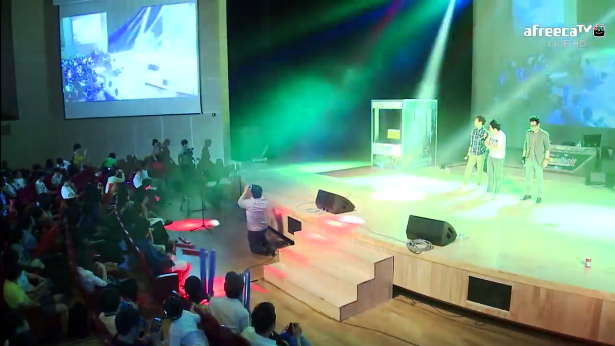 Kwangwoon University Auditorium, SSL8 and ABCMart MSL final venue
By the time SSL8 ended, one thing was becoming crystal clear. SSL had grown as a competition and was now fielding a lot of notable ex-professionals. These ex-professionals, whose skills were a cut above the majority of amateur players, had started to dominate the competition and were slowly starting to squeeze out the original bloodline of SSL. The competition had become much more ruthless and 2013 brought with it major changes for both Sinbal Farm and SSL.
Enter SBENU
As 2013 rolled on, Sonic decided on a change in his business plans. Until then, Sinbal Farm had only been selling famous shoe brands such as Nike. Sonic decided that it would be best if he designed and sold his own shoes, thus SBENU was born. SBENU was heavily marketed using Kpop groups and celebrities such as IU and Song Jae-rim. The shoes went on to become popular with teenagers and young adults. Sonic's business by then had already started to blossom due to his hard work and with the addition of SBENU, it paid off in dividends for the BW scene.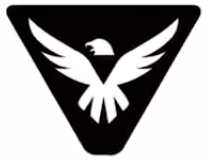 Realizing that the starleague was getting much larger in scale, Sonic started investing in a new studio which opened towards the end of 2013. The opening of this new studio, able to fit 100 spectators, was a joyful occasion marked with some showmatches between top players such as Killer and
Bisu
, who returned to the scene months prior, with a winner take all format. This was sponsored by Boardtrader, a board renting company who were fans of StarCraft.
With this recent addition, SSL9 which started in January 2014 was now completely played offline, allowing fans to watch their favourite players from the new cozy studio. There was a large hiccup early on after the original sponsor Monkey3 Music pulled out after some contractual changes that they proposed were rejected by Sonic. However, a new sponsor, Humanworks (FIX headphones) was secured after the successful group selection ceremony helping to increase the prize pool to ₩18,000,000 ($16,200). SSL9 also had stargirls again (had juicegirls before), a new map,
Mist
created by 김응서 (Earthattack) and was promoted by Blizzard using their social media and homepage.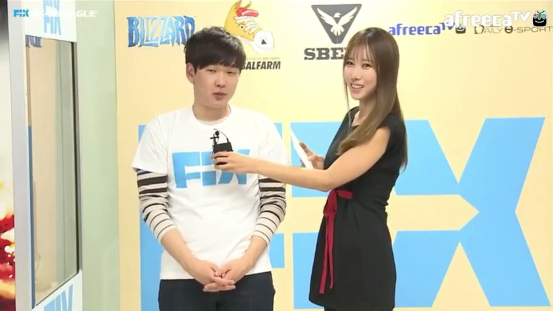 The starleague was even more stacked now as the revolutionist Bisu, the queen's son
ZerO
, two time OSL champion
JangBi
, MSL Champion
Mind
,
PianO
,
Modesty
and old timers'
Zeus
and
Midas
joined the competition. With a strong lineup of players who were taking the competition seriously, game quality increased further and upsets were abound such as Mong knocking out the two time SSL champion Killer in the Ro32 and having to apologize to the fans afterwards (he made Ro8 with his girlfriend's support), Midas getting knocked out in last place in Ro32 and ZerO, PianO and JangBi all getting eliminated in the Ro16.
On the other hand, Bisu showed why he should be considered the undisputed number one protoss by cruising to the finals through strong gameplay with only Larva and Mind putting up much of a fight. The other finalist, hero, had a much rougher time but still prevailed in the end to make the grand finals. Their series was highly anticipated and went all the way to game 5 with Bisu coming out on top with a two gate opener. It was a great way to close off another successful starleague as many started to see SSL slowly starting to rival the starleagues of old.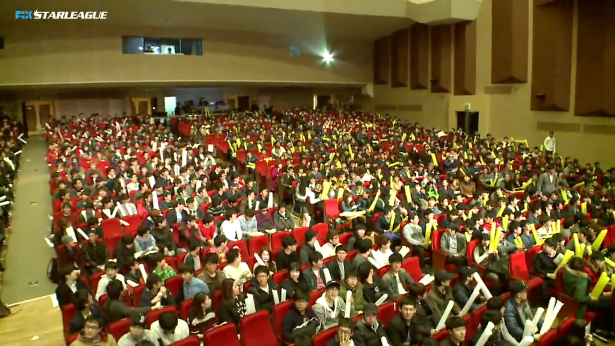 Kwangwoon University Cultural Center Auditorium
It was almost everything that the fans dreamed off. A big sponsored offline tournament that was stacked with the best players playing high quality games with storylines and massive hype surrounding each iteration. There was just one thing that was missing, something that can reflect BW's new status and its ascend back into the spotlight. Something that many fans wished for dearly.
"The ultimate goal of my business is to be profitable, but there was also my strong desire to revive Brood War Starleague and its popularity through the means of OnGameNet. With MBCGame closing, nostalgic Brood War fans would want to see the game aired on OGN. I also share the sentiment."
- Hwang "Sonic" Hyo Jin
With the help of Kim Carry and his thriving business, Sonic was able to convince OGN of the merits of broadcasting BW. In the eyes of some fans, this was the last thing needed to revive the OSL. Our own tight-knit community on TL was
abuzz
with people discussing the definition of OSL and whether having OGN onboard officially made SSL, the new OSL. Will SSL now continue the lineage of the old famous starleague? If Bisu won the next SSL, did he officially win an OSL then? What about the golden mouse? Just a few of the many thoughts that floated around.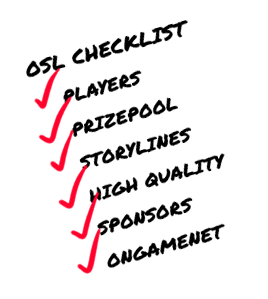 It was a great time to be a fan as optimism was at its highest!
The next SSL did not disappoint either. Rather, the next SSL was so successful that OGN was surprised at the extremely positive reception, even agreeing to help in the production of more starleagues. With OGN on board, the prize pool now reached a whopping ₩50,000,000 ($45,000) and with their help, production was kicked up a notch! Player and hype videos, which were already decent during previous SSLs reached a new level with a much more experienced crew helping out.
SSL10 began towards the end of 2014 with a slight change in format; dual tournament was changed for round robin in the Ro16. This mimicked the OSL format and helped in terms of scheduling broadcasts. It saw the return of fan favourites such as
Snow
,
Last
,
firebathero
and
ToSsGirL
, the return of two older maps from the 2008-09 era (
Sin Peaks of Baekdu
and
Return of the King
) and a new 128 man amateur tournament with the winner advancing to the main tournament.
Games from the Ro16 onward were broadcasted on OGN and the finals were played in Jamsil Students' Gymnasium. This location was the location of the last OSL and was intended to make a clear statement: BW is back in all its glory! The only thing that was missing was Bisu and Sea with the former opting out to rest after his grueling SSL9 victory took quite a toll on him while not much is known about the latter's intentions.
SSL10 truly delivered and was the exact definition of hype. Major highlights included Last's run through his opponents using his TvT prowess, group B tie breakers in the Ro16 lasting over 3 hours that saw JangBi eliminated, zerg extinction in the Ro16 followed by protoss extinction in the Ro8 (were dominant beforehand) and Mong taking third place after defeating HiyA. Of course, who can forget sSak edging out Last 3-2 in the grand finals after getting advice from his former teammate,
FanTaSy
. Many wondered if he would continue the SKT T1 terran lineup and become the new prince! One can't forget about IU's performance in the finals and all the commercials that constantly ran throughout SSL10 such as "Candy, Candy you are My Candy" and "Style, Start, SBENU"?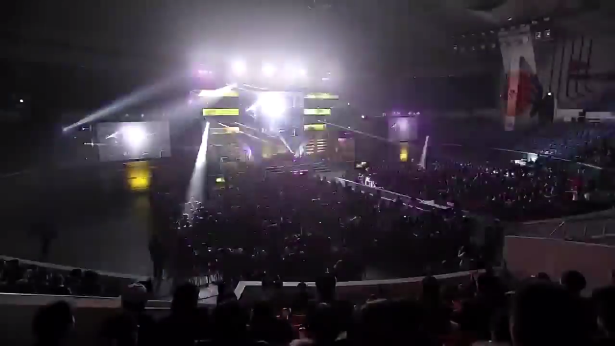 Jamsil Students' Gymnasium, SSL10 and Tving OSL final venue
Side note: While SSL10 was underway, another smaller tournament sprung up. The HungryApp Starz League sponsored by Kongdoo (KSL) had a similar stacked lineup with both Bisu and Sea participating. Though it was smaller in magnitude due to its 16 player pool, it radiated professionalism, much like SSL. It also helped greatly that Yellow, the former kong, was CEO of Kongdoo. Both tournaments ran side by side, reminiscent of the coexistence of OSL and MSL. The possibility of both tournaments continuing to run together for years to come was a thought that many pondered.
Really, to say that the beginning of 2015 felt amazing is a bit of an
understatement
.
Despite all the hardships that our game faced, it was on the rise again! Sonic managed to pull off a miracle! Many wrote off the possibility of getting a large offline BW tournament, especially one that was broadcasted on OGN after the OSL finished in 2012. Yet, here we were, 2.5 years later with a stacked tournament with a decent prize pool that was broadcasted on OGN. At this point, the BW community had already gotten a lot more than what many thought possible. Regardless, Sonic continued to impress the fans.
Looking towards the Future
Before SSL11 started, Sonic weighed in on the concern of lack of new blood in the scene. If there are no new players that can challenge these ex-professionals, the scene is bound to regress/end when many of them retire and move on. It was a huge problem that had to be tackled sooner or later if BW was to maintain its current grip and grow further. Sonic recognized this major problem and formed team BBARAS acting as their manager. BBARAS consisted of 5 (mostly) amateur players:
Bale
,
BishOp
,
Luna
,
Olympus
and
Sharp
.
He provided them with space to practice and even brought in
Child
,
Soulkey
's former coach to help them out. He scheduled matches for them with other players and even made some funny videos discussing his thoughts, showing the practice environment and providing the players with some exposure.
Suffice to say, all eyes were on these players to see if they can benefit from this new practice environment. Olympus and Sharp were the only participants from BBARAS in SSL11 and both advanced from the new challenger round after beating Sea and Lazy respectively to make it to the main tournament. With the challenger round completed and the player pool determined, SSL11 resumed in the second quarter of 2015. It had a similar format and prize pool to SSL10 with a pretty stacked line-up which included the previous SSL9 champion Bisu and
EffOrt
, a former OSL champion and S-class player who had recently come back to the scene.
With a line-up of players that rivaled OSL and MSL, game quality was at its highest since the starleague's inception. This SSL featured many surprises, upsets and drama. EffOrt who managed to make it to the Ro16 withdrew and forfeit after losing his first game to Mind, citing launcher problems, favoritism and personal issues. This led to tiebreakers which saw previous SSL10 champion sSak eliminated. Last was also eliminated in the Ro16 by Killer and ZerO. OSL curse at work? Olympus rose to the challenge and made the Ro16 much to everyone's surprise while his teammate Sharp was eliminated from the onset in the Ro32.
Killer who was looking for his third SSL championship was swept by Mind in the Ro8 while Mong was unable to surpass his previous third place finish. hero was the player to watch this SSL. He made the finals and stomped his competition on the way dropping a single game to free while the other finalist, Bisu had a rougher ride coming close to elimination by Mind. The two met on the fated grand finals stage. A chance for hero to exact revenge for his SSL9 defeat. Unlike SSL9, it was all hero this time as he shut out Bisu 3-0 to become the last SSL champion at Korea University Hwajeong Gymnasium!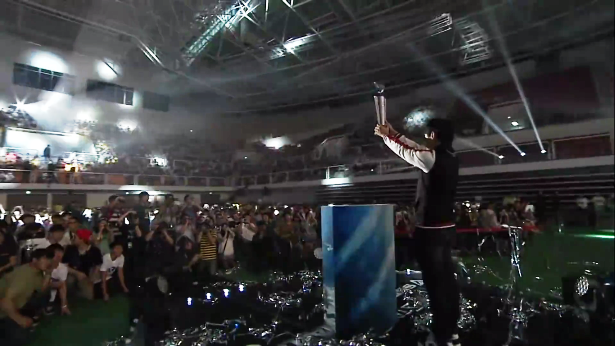 Hwajeong Gymnasium, SSL11 and 2010 Hana Daetoo Securities MSL finals venue
Little did we know at the time what the future held in store and that the dream will come to an end. As we all waited excitedly for SSL12 to be announced, Sonic kept expanding further into esports. He sponsored LoL Champions, GSL and a StarCraft II team. He even went as far as signing a deal with Manchester United to help market his products outside Korea. Cracks slowly started to show as Sonic stretched himself thin and claimed that he was unable to convince his board of directions about the reason for continuing his starleague:
"New issues related to the recent sponsorship deal with Manchester United, the expansion of the business, product improvements, product diversification, and entry into foreign markets are increasing requiring that the full efforts and capital of myself, the company, and my employees, who are like members of my family, be focused on the business.

Running the StarLeague requires the expenditure of several 100 million KRW and this has become too much of a burden at a time when I must focus everything on my business. This means that it is unclear whether the next season of StarLeague will take place.

Personally, I have tried to continue the StarLeague in any form by contacting people I know in various businesses to propose sponsorship deals but all companies I contacted have expressed reluctance.

More specifically, the core personnel at my company, the CEOs and professionals at the companies I contacted about sponsorship have all could not understand why I wanted to run the StarLeague in the first place let alone express any interest in sponsorship."
- Hwang "Sonic" Hyo Jin
With KSL slowly starting to take center stage now, Sonic deferred attention to them apologizing for being unable to deliver on more starleagues and hoped that they would be able to provide the fans with BW now. Months later, details are revealed about Sonic's financial situation and business dealings. Though the SonicTV BJ Starleague closed off for good with the 11th edition, one can't help but wonder where SSL would have been now had things continued as they were. With the return of TBLS and rising stars such as Soulkey and Rain, there was always a possibility, no matter how small, that BW will once again attain the same height it reached before and potentially more under SSL's banner.
Sonic, as a huge fan of SSL, I can't thank you enough. I doubt any of the fans can thank you enough either. You were BW's light for years and helped to support a devastated scene through your passion and work ethics. There is no telling what state our scene would be in right now had it not been for your support. Moving forward, ASL is now carrying the BW banner but SSL will always have a special place in our hearts.
&nbsp
&nbsp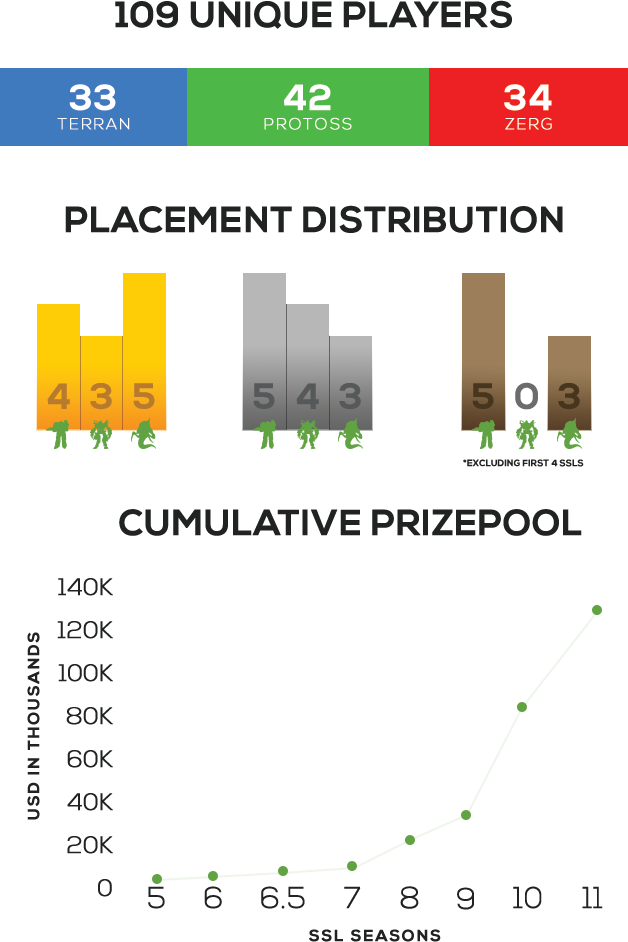 &nbsp
&nbsp

25


Though macro games are always seen as the best measurement of skill, unorthodox games also shine just as brightly in the mind of many fans. After being put on the defensive and contained by Shuttle's proxy 2 gate, Killer decided to pay Shuttle back in dividends. His solution? A proxy hatchery in Shuttle's base on Andromeda with sunkens as far as the eye can see!


24


SSL11 Quarterfinals- Game 3

Mind

vs

Killer

on

Circuit Breaker



In a pretty standard game where both players were keeping up with each other, Killer decided to dial up his macro to the next level. In mere minutes, Mind found himself overwhelmed as a ton of zerglings and ultras descended on his bases. Lucky for him, Killer forgot to upgrade adrenal glands and Mind managed to hang out for dear life. Eventually, he took the game, eliminating Killer in the SSL11 quarterfinals in quite the thriller.


23


SSL7 Ro16 Group B- Game 2

Mong

vs

Saber

on

Neo Electric Circuit



Saber planned out and played a great strategy against Mong who in turn decided to go for his usual gorilla style of TvZ. With back and forth action all over the map, Saber eventually got the upper hand using his hydra+lurker composition and kept his SSL7 hopes alive by taking it to a deciding game.


22


SSL10 Ro16 Group B

JangBi

vs

PianO

on

Return of the King



Everyone loves a mine daebak. The bigger the splash damage, the better! Even more so when the terran player is on the receiving end. PianO found out the hard way why mining around your mineral lines is heavily discouraged, even when you are up against sneaky dark templars from JangBi, one of the best PvT players towards the end of professional BW.


21


SSL10 Ro32 Group D

Mong

vs

Sea.KH

on

Sin Peaks of Baekdu



The difference between an amateur and an ex-pro player can be extremely staggering at times. This was made all the more apparent in this SSL10 game between Mong and Sea.KH on Sin Peaks of Baekdu. Mong's intense multitasking and prolonged aggression showed Sea.KH just how ruthless competition can be. This was the game that earned Mong the nickname, Afreecan Flash.


20


SSL11 Semifinals- Game 5

Bisu

vs

Mind

on

New Heartbreak Ridge



It's the elimination game in the SSL11 semifinals. As someone who had just lost the previous game, Bisu was in a tough spot against Mind. However, never doubt the willpower of a champion. Not even a minute into the game and Bisu had already sent out a probe for a 7 gate! Upon scouting this, both players sent out workers to try and take it out (Mind) or defend it (Bisu). A desperation fight took place with the first zealot popping out right before the gateway was taken down. This zealot marked the end of Mind's SSL11 run!


19


SSL10 Ro32 Group G

Tyson

vs

free

on

Blue Storm



Mistakes happen, however, recovery is of utmost importance especially considering a single extra unit can make a ton of difference at the professional level. After making several bad decisions that left him in hot water, free faced the grim possibility of elimination at the hands of Tyson. However, his followup decision making and unit control helped his claw his way back into the game.


18


SSL11 Ro16 Group B

ZerO

vs

Last

on

Circuit Breaker



After beating back Last's +1 5 rax, ZerO found himself down in bases to a terran who had switched to mech and was forced on the defensive. He lived up to his name as the queen's son, buying enough time to spawn broodling tanks but Last had his own surprise, a pack of wraith out to hunt queens, overlords and snipe drones. As the game normalized, ZerO eventually came out on top eliminating Last, the previous SSL10 runner-up.


17


SSL9 Semifinals-Game 4

Movie

vs

hero

on

New Sniper Ridge



Relentless aggression, Dark Archons, air battles and mass sunkens, just a few words to describe this epic clash between Movie and hero. On the brink of elimination in the SSL9 semifinals, Movie brought his A-game against the ZvP specialist who likewise fought desperately to secure his advancement to the SSL9 grand finals. This is the game that gives meaning to terms such as "so close yet so far".


16


SSL9 Ro32 Group A - Game 3

Killer

vs

Mong

on

Fighting Spirit



Context is extremely important. Though Killer was not taking SSL9 as seriously as he did for SSL 7/8, he was still one of the best zergs in the scene, the two time reigning SSL Champion and one of the favourites to win SSL9 to receive the golden shoe. Mong who had been practicing hardcore with his last notable achievement going back to the SSL6.5 days showed strong gameplay throughout their series and eliminated Killer with this deciding match. The impact was so large that Mong apologized to the fans afterwards and promised to make it far.


15


SSL11 Ro16 Group A

sSak

vs

Movie

on

Circuit Breaker



Carriers are a terran's bane, more so when they hit the critical amount. sSak found out the hard way just how strong carriers can be in the hands of a great protoss player such as Movie who can micro like a madman. As the game progressed and the carrier count grew, an all out war was waged as both players traded mining bases. The end result was no player mining with only a bunch of goliaths and carriers left. Despite being in a disadvantageous situation, sSak managed to overcome Movie to take quite the game.


14


SSL8 Ro16 Group C - Game 1

Larva

vs

Movie

on

Wind and Cloud



Starcraft is a battle of mechanics as well as a battle of wits. Larva showed his tricky side against Movie as he faked a hydra bust and double expanded afterwards. Though Movie realized his plan and disposed of Larva's third as soon as he could, Larva had already gained the macro and psychological edge. In time, Movie found himself staring at an endless supply of hydras and zerglings crashing into his natural. Despite having reavers and storms at his disposal, the disparity was too large for him to overcome.


13


SSL11 Ro16 Group B

Killer

vs

Last

on

New Heartbreak Ridge



StarCraft is known as a very demanding complex game which gives players the ability to differentiate themselves. In particular, mutalisk micro is a skill that is appealing to both players and spectators. In this game, Killer goes above and beyond his usual mutalisk micro, demonstrating his double control group mutalisk control, much like Jaedong did in his infamous game against Iris. With relentless aggression and strong micro, he dismantled Last who looked on helplessly as his turrets were reduced to rumble and his base was filled with the blood of his infantry.


12


SSL10 Ro16 Group C

hero

vs

Sea.KH

on

Blue Storm



Coming in as a huge amateur underdog against the SSL9 runner-up and the best ZvP player in the current scene, Sea.KH pulled off what can only be described as a miraculous win, eliminating hero through strong macro, micro and lots of aggression. He even used dark archons to great effect. A description won't do this game justice, go watch it!


11


SSL10 Quarterfinals- Game 3

sSak

vs

Mini

on

Return of the King



If you are someone who likes to hear the sounds "pew pew" in a TvP, this game is for you! Carriers, wraiths, drops and small skirmishes all over the map are a few ways to describe this entertaining game which saw both players battle it out. By the time it all ended, sSak ended up advancing to the semifinals to meet HiyA while Mini was eliminated.


10


SSL8 Quarterfinals- Game 1

ZeLoT

vs

Killer

on

Wind and Cloud



As one of the promising amateur players who had become known for his cheesy playstyle throughout SSL8, ZeLoT made waves in the scene beating notable players such as Sky and Ample. Against the previous SSL7 champion, Killer, ZeLoT still opted for his tried and true cheesy playstyle hoping to best Killer and cause one of his only defeats in SSL8. In a close match that saw Killer on the edge, it looked like ZeLoT might actually pull off the impossible until he made a fatal mistake that lost him the game.


9


SSL10 Ro32 Group H

JangBi

vs

Modesty

on

Blue Storm



Having lost to Modesty just recently in this group and given a chance at redemption, JangBi utilized small zealot squads, dark templars and storm drops to constantly harass Modesty. Facing relentless aggression, Modesty eventually decided that enough was enough and snapped, going for all-out aggression and pushing JangBi's multitasking and control to the limit. When the dust settled, JangBi had managed to come out on top to take his revenge and eliminate Modesty in the SSL10 Ro32.


8


SSL10 Semifinals- Game 3

Mong

vs

Last

on

Sin Peaks of Baekdu



TvT, a classic matchup often compared to chess due to the heavy reliance on positional warfare. Last who had recently come back to BW and advanced through SSL10 through his TvT prowess faced off against Mong, one of the best terran players at the time. This match ended up being a classic long-drawn out TvT with tank lines, map splits, drops, wraiths, valkyries and battlecruisers.


7


SSL10 Ro16 Group A

Mini

vs

Mong

on

Sin Peaks of Baekdu



This match showcased Mini's signature PvT play which consisted of constant aggression and frequent reaver/storm drops on the back of solid macro. A style loathed by many terran players, including Flash, it keeps the terran on the defense. In this game, Mong was kept on the backfoot and was unable to mine properly, thus he faltered later on.


6


SSL11 Quarterfinals- Game 2

Mind

vs

Killer

on

New Heartbreak Ridge



Brood War is no doubt a multitasking intensive game and a moment's glance can be a game decider among top players. In a game where Mind was getting pushed back by Killer, he decided to change things up a bit. All it took was a double drop in Killer's main to start things up. Next thing you know, Killer has lost two mining bases, his economy, most of his army and the game.


5


SSL7 Ro16 Group D- Game 2

Cola

vs

Ample

on

Neo Electric Circuit



Deciding to open up with mech, Ample was aggressive early on and small skirmishes ensued. As the game progressed, both players started to expand all over the map with Ample being pushed back by Cola. As he looked to try and stem the onslaught of the zerg, he went up against most of the zerg arsenal, including infested terrans. By the time the dust settled and the aggression grinded to a halt, Ample came out as the victor in one of the best SSL7 games played!


4


SSL9 Finals- Game 4

Bisu

vs

hero

on

Circuit Breaker



Up against the revolutionist and staring at defeat in the SSL9 finals, hero decided to go for a double pronged lurker drop at both the main and natural as he was keeping Bisu occupied. The result was game changing with hero eventually grabbing the victory to take it to deciding game 5. Regardless of his predicament, Bisu made sure that hero had to work for the win till the end.


3


SSL11 Quarterfinals- Game 2

Movie

vs

free

on

New Heartbreak Ridge



Late game PvP is a pretty micro intensive matchup with the better engager coming out on top. In one of the best late game PvPs in the history of SSL, Movie and free constantly duked it out with maxed armies consisting of zealots, dragoons, archons, dark templars and high templars! As waves of units clashed into each other and storms rained from above, Movie turned out to be the final victor after the last bout.


2


SSL11 Finals- Game 3

Bisu

vs

hero

on

New Heartbreak Ridge



Good decision making skills are extremely vital to be a top contender. After a really wonky start, Bisu and hero eventually stabilized and a macro game ensued with both players playing aggressively. Everything looked good and seemed to be going in Bisu's favour until hero decided to dial up his aggression a notch starting with a drop. The rest was history and so were Bisu's chance of winning SSL11.


1


SSL10 Semifinals- Game 3

sSak

vs

HiyA

on

Blue Storm



Nukes, ghosts, lockdown, wraith, valkyries and battlecrusiers. Almost every unit in the terran arsenal found in this game played out between sSak and HiyA on Blue Storm. Despite HiyA taking the supply lead, sSak persevered and came out on top eliminating HiyA in the process and advancing to the SSL10 finals through stellar decision making skills and a bit of luck.

Writer:
BigFan
Graphics:
shiroiusagi
Photo Credits:
Sinbal Farm, Daily esports
Sources:
Liquipedia,
DES
Special Thanks:
2Pacalypse- for his feedback/css/js help and prech and Epoxide for their feedback