The SBENU Sonic Starleague (SSL 10) semifinals ended last week with the elimination of the two fan favorites in

HiyA
and

Mong
, leaving the last two Terran powerhouses,

sSak
and

Last
, to duel in a best-of-five for the SSL crown and title of the world's top TvTer. With none of the
SSL 9
final four advancing into the final four this time around, the prospect of a new champion was assured long ago; the name of a new champion will now be forever etched into the SSL history books. If the exciting TvT semifinals were any indication, fans should be prepared for a bounty of battlecruisers and wraiths, with tank drops interspersed throughout.
Read on for
a summary of the semifinal matches and how each player performed
by
BigFan
. Now well-versed about the past, the focus shifts back to the SSL 10 finals as we learn more about sSak in an
exclusive interview
by
Stratos & prech
. The
focus on sSak
then continues with an exclusive TL-produced SSL 10 highlight reel by
LastManProductions & prech
and spotlight article by
BisuDagger
. The
attention then turns to Last
, with a corresponding highlight video by the aforementioned team, alongside a spotlight article by
Epoxide
. Thoroughly familiar with each player, we then
trace the finalists' steps and preview
the grand finals with
Mirabel, shiroiusagi & prech
. Finally, per tradition, we conclude things with the staff predictions of these finals.
Keep
watching
,
chatting
, and live-reporting the finals as they continue broadcasting on OGN. Join us live on
Sunday, Feb 15 5:00am GMT (GMT+00:00)
or watch the delayed English cast by TL's own,
Sayle
, as Brood War and the SSL come home.
Table of Contents

Semifinals recap
Beyond the 6-0 score

Interview with

sSak
"I'm confident facing Last"

sSak Spotlight
Highlights and hype

Last Spotlight
Highlights and hype

Climb to the Finals
Path to glory

Finals preview
Who will be crowned king?



Liquipedia
Last vs. Mong


When Last says he's confident in a match-up, I think it's best to take his word for it. All his games have been unique in some way and he seems to love his battlecruisers. He can cheese, he can play standard and he can play the mind games. He hasn't made any notable mistakes in his games and he continues to impress with his game sense and positioning


Mong played well overall. His macro was solid, he made a lot of good decisions and was not afraid to take risks. The only thing that needs improvement is his mindset. He seemed a bit shakier after the first game, losing the second one in a rather one-sided manner but he managed to recover in the third. It's just too bad that he ended up having to face Last who is a beast in the TvT match-up. Though he lost today, there's no doubt that he's one of the best Terran at the moment.
Game One:
Mong decided to open the first game on
Blue Storm
with a proxy eight-rax which was scouted by Last. He canceled it building an in-base rax and factory while Last opened one-rax factory adding a second factory for mines and getting a starport soon after. Mong was the first to take position on the high ground outside the usual third and went for drop play which netted him several worker kills. Last tried circumventing the high ground but Mong's map awareness was too good. Last expanded and Mong double expanded to go up in economy. He then decided to hide some dropships and went for a drop near the twelve o'clock, however Last's game sense was too good as he managed to defend it and take the six o'clock base at the same time. Realizing that he was in trouble once Last's new base went up, Mong tried to slowly break out but Last managed to hold the front lines.
Mong eventually found a hole using two ebays to draw turret fire and prevented Last from establishing yet another base at the six o'clock. During this time, Last had already transitioned to battlecruisers (commentators: OH MY GOD!) and took another base at the twelve o'clock to stay up one base. With nine dropships, Mong kept on hitting that six o'clock base however Last eventually whittled down his army with yamato and won the game through mass battlecruisers and good tank positioning.
Battlecruisers beat all.
Game Two:
On
Return of the King
, Last decided to play a little risky. Realizing that Mong will play safer after the failed proxy-rax in the first game, he went for a twelve command center on the low ground. Mong scouted this and added another factory (went one-rax factory). Scouting no expansion, Last added another bunker and a starport for dropships. Despite having the higher tank count, Mong decided to just take the high ground expanding behind it. Though Mong managed to build turrets around Last's base and used mines for containment, Last was pretty cautious using workers to scout around. After clearing his usual third, he loaded five dropships, then marched into Mong's expansion and laid siege to win an easy game.
Game Three:
Being on edge, Mong scouted early on for a proxy-rax on
Sin Peaks of Baekdu
. Both players opened with a one-fac-expand with the command center on the low ground for Mong (high ground for Last). Last got the faster starport and tried to drop but failed. At this point, Mong took complete map control, planting mines all over while Last was happy to sit back and defend. Mong used this opportunity to grab a faster third and got in a successful drop. Both players jousted for positioning leading to a split map scenario. Last grabbed a macro advantage with a faster fourth at the bottom right corner but went on the defensive with Mong's constant aggression slowly pushing him back until he eventually lost the important high ground outside his third.
Though Mong seemed to have control, Last built up an air force adding valkyries with his battlecruiser flleet. He managed to find a weakness in Mong's defenses with the high ground on the right side of the map. After re-positioning, Last slowly picked off tanks with yamato and the valkyries disposed of Mong's wraith, giving him total air control for a good portion of time as Mong decided to transition to his own battlecruisers. Realizing that he had the superior force, Last attacked Mong's fourth base, his main and then an expansion while Mong went for Last's main and expansion instead. Despite his losses, Last still had the economy advantage and a larger army which he used to guard his last base as he gained a large advantage. Eventually, after both players tried to out-position each other and tried to constantly EMP each other's battlecruisers, Mong managed to walk around Last's army to his last mining base. However, a smaller army with no yamato (got EMP'd just a short while back) meant a lost engagement, the game and the series.
Goodbye Mong!

sSak vs. HiyA


Persistence and patience are what sSak is good at. He understands the TvT match-up well and though he plays standard most of the time, he plays a really solid game relying on his opponent to make mistakes so that he can take advantage of them. He does take some risks that seem to pay off if not scouted however, considering that his final opponent is none other than Last, he better be more careful if he wishes to become the SSL10 champion.


The Magikarp splashed around a bit too much, that's what came to mind. His macro and positioning were great overall however some of his decisions were a bit odd. He plays a unique style and is not afraid to try new strategies even in elimination games regardless of the outcome. With that said, HiyA will no doubt come back in the next tournament stronger and wackier than ever (if wanted).
Game One:
Both players opened up with one-rax factory then added a command center on the low ground on
Return of the King
. Both players decided to go for drops and did so several times during the game with various amounts of damage done. sSak took the high ground early on and opted for wraiths making several to gain air control and snipe several dropships/tanks etc...Both players kept up in the base count and constantly fought for the center high ground. Things looked good for HiyA as he managed to repel sSak's attack and double expanded to gain an economy advantage. HiyA eventually transitioned to wraith+valkyrie to fight sSak's wraiths, easily taking an engagement. sSak reciprocated by rebuilding his air fleet (wraith only). Using his higher wraith count, HiyA managed to keep sSak running around while he picked off bases, turrets, tank etc... He eventually marched to sSak's expansion but was caught and suffered great damage.
No dice.
sSak slowly brought himself back in to the game by denying HiyA from taking a sixth base and constantly defending vulture run-bys. He also took down HiyA's in-base command center and with great positioning, prevented HiyA's wraiths from intercepting his own. With a large wraith+goliath army, he marched to HiyA's last recently established mining base and took it down to win the game.
Game Two:
On
Sin Peaks of Baekdu
, both players opened up with a one-rax-fac expand though sSak's rax was proxied giving him faster information regarding HiyA's strategy. sSak decided to go for mines, placing them all over the map. Both players went for dropships with Hiya going for a funny four-goliath drop which was easily defended by sSak. sSak double expanded as he defended yet another drop from HiyA using wraiths+tanks. More positioning battles and a split map later, sSak finally managed to score a killing blow. He dropped HiyA's main with seven dropships and kept his army alive as HiyA dropped on top of it. Then, as HiyA pulled back some units to defend, he attacked HiyA's fourth base to take the second game.
Dooooooom drop!
Game 3:
With his life on the line, HiyA decided to take things a step further. He tried to do a two-factory on
Blue Storm
but sSak scouted it and went for his own two factories. Both players ended up expanding while sSak added one port for dropships and HiyA added 2 for dropship protection (wraiths). HiyA defended well against sSak's drops while sSak took a big risk with a much faster third. sSak even took a fourth despite his expansion being sieged allowing him to grab an eco advantage that didn't last long as HiyA double expanded himself and then went for the six o'clock. sSak took the twelve o'clock but was denied by HiyA's tanks.
As the game progressed, HiyA kept on dropping sSak hoping to be able to deal severe damage. Both players kept on re-positioning constantly and pulling each other in many directions to take a base advantage. In the meantime, sSak started slowly amassing battlecrusiers and revealed them when HiyA to finally kill his expansion. With air control, sSak sniped dropships and almost managed to push back HiyA's advance as he retreated to the high ground. With the high ground advantage and yamato, he stopped HiyA short of the ramp though after sSak moved away from the high ground, HiyA claimed it to then attack sSak's third. It looked like HiyA was going to finally get his first win, if it wasn't for the fact that he mined out and the only base left that had any mineral was sSak's which was heavily defended. With that in mind, HiyA being HiyA, decided to go for ghosts and failed to nuke the expansion. Then he decided to research lockdown and almost managed to win the final engagement.
Lockdown too strong, o wait
Congratulations on advancing to the finals and thank you for taking the time for this interview for your foreign fans.
You are streaming on Afreeca these days, and we often hear that BJs receive a lot of criticism from their fans while practising. How do you personally feel about the platform?
Hello, this is former SKT T1 progamer Choi Ho Seon. There many viewers who criticize us on Afreeca, but I think there are also many fans who treat us with love and we can enjoy streaming along with them.
Do you have a favorite nickname?
I liked Ho Seon King since my progaming days. It's what the team coach iloveoov called me as soon as I joined the team so it's memorable.
Do you have a favorite memory from those days? Who were your closest friends on the team?
The memory of playing in an individual league for the first time and beating FlaSh comes across my mind the most. As for closest team member, that would be the Zerg player s2. He has a similar personality and also our birthdays are just a few days apart. Since there's a lot we have in common, we're a good match.
We see you play Bisu often on Afreeca and the two of you showed us some great games in the 'Beat Bisu!' series. Do you also stay in touch with other SKT T1 team mates?
I still stay in touch with most of the former SKT progamers and I often meet Bisu and s2 in person.
What do you usually do when you turn your stream off?
There are offline leagues these days so when I turn my stream off it's either for practice or to watch some entertainment shows to relieve stress.
You showed us a fun game against HiyA that ran for almost an hour. It looks like most late-stage play centers around air units with wraiths and battlecruisers these days. Last and HiyA even try them in the mid-game. How do you feel about air play?
In the last semifinal set against HiyA, I started at a great disadvantage and battlecruisers were the only option of defending and turning the game around. Personally, I loved wraiths ever since I joined SKT so I often use them.
You spoke about preferring Terran opponents and your confidence in the match-up in earlier interviews. How do you feel about about playing Last, who is undefeated against Terran in SBENU Starleague?
I'm confident in TvT so I was pleased to see the semifinal filling up with four Terrans. Last hasn't dropped a single TvT in the SBENU Starleague yet, but, even though my score is smaller, I am also undefeated in TvT, so I am confident, and I think we'll see some interesting games. Regardless of who wins, I expect the end result to be a 3-1 or 3-0 victory.
Who did you learn TvT from during your progaming days?
Rather than learning from anyone, I personally loved TvT so I researched a lot on my own. Additionally, I learned a lot about StarCraft by observing Fantasy's games.
In your last Proleague match against Last, he beat you while throwing down a manner CC in your natural. Do you remember the game? Do you perhaps want to get some revenge on Last?
I do remember playing and losing to Last but back then, because it was Proleague, I was quite nervous, and I think that lost me the game. I'm confident facing Last now, haha.
You have competed in OGN and MBC Starleagues and Proleague before but could the SBENU Starleague finals be your largest live audience?
I've played in a Proleague finals once before but back then I didn't play often in competition so I remember being nervous and not being able to play up to my standard. This time it will be the finals of an individual Starleague played in front of a huge audience so I'm quite excited about it.
What song do you wish IU would sing at the finals venue? Won't it be a bit difficult to enjoy her performance with the match following afterwards?
I have been a fan of IU ever since she debuted so I love all of her songs. Whatever song she sings it will lift my mood for the day, haha. And while winning the finals is also important, I think of the finals as one big party so I want to enjoy myself watching the performance along with everyone else.
It has been three years since the professional era ended but Brood War is still with us. How long do you think it can keep going?
I don't know how long Brood War leagues can go on, but OGN's viewership rates are still good and many fans come to see the games in person as well. Provided that Brood War ex-progamers keep on playing before enlisting in the military, I think the leagues will flourish.
How long do you plan to keep on playing StarCraft? What are your plans afterwards?
I have yet to do my military service so I think I'll enjoy StarCraft for another year or two and then enlist.
On behalf of your fans over at TeamLiquid, I'd like to wish you the best in the future and we look forward to the finals. Do you have anything to say to your foreign fans?
Hello everyone at TeamLiquid. I also remember visiting TeamLiquid often while I played StarCraft 2. I think it's wonderful that I have fans abroad so I'm delighted and I hope you will continue to cheer me on in the future as well, haha.
Last August I wrote an article stating that

sSak
was taking over the game and that he was the top Terran in the world. Furthermore, I foretold the fall of Bisu and Sea. Well, here we are. SSL10, aka "New OSL", is in its final stage. Bisu declines the invite from this tournament while dropping out of the Kongdoo Starzleague and Sea is eliminated from both leagues. So how tough has the road truly been for sSak in this tournament? sSak has defeated season 3 winner Sea.kh, Season 6 and 8 runner up HiyA, and Season 9 runner-up hero. So the fact is, sSak is pretty damn good.
sSak is not one of the players that has been propelled into success and instant fame during the KESPA era. Joining SK Telecom in March of 2008, sSak was forced to take a backseat behind Fantasy and Canata. There he took notes and studied Fantasy's play with aspirations to one day be equally as good. The fact is, sSak wouldn't get his chance. sSak finished the KESPA era with a peak elo of 2099. That places him squarely in the middle of page five. To be more specific, at 40 entries per page (216 to his name), page five puts him a page and a half after ElkY and Grrrr..., six spots lower than Fruitdealer, and several spots ahead of ggaemo and PianO.
Well gee, it seems like that whole last paragraph puts the perspective of sSak's career in a dark place. This is exactly where you are wrong! One of the greatest upsets in StarCraft history occurs during the KESPA era, caused by the one and only sSak. Guess what folks? It's a TvT versus Flash! Paired up in a booth across from the greatest player in the world (of all time!), sSak defeats Flash in a game that will never be forgotten.
sSak did manage to also make a small historical mark as the only Terran besides Fantasy to be considered a top four player on SK Telecom since 2009 (post iloveoov, Boxer, Kingdom, Canata era). Giving reasonable performances in 2010 was just enough to put him in that category.
Enter the SOSPA era. sSak started streaming back in 2012. Without hesitation, sSak knew that he was a Brood War player at heart and must leave his team in order to pursue his passion. This was great news for Brood War fans and terrible news for Fish Server gamers. sSak dominated ladder and competed against Sea for the number one spot.
The rise of Sonic is synonymous with the rise in sSak's skill. Here are his results in the SOSPA era:
Results
2013 itemBay 8th SonicTV BJ Starleague: Places 3rd

2013 iStarPC Mall 15th SOSPA Ranking Tournament: Places 2nd

2014 Sonic Starleague 9: Eliminated round of 16

2014 LoveTV Starleague: Eliminated round of 16

2014 Sonic Proleague: Places 2nd, 68% win rate

2014 Sonic All-Stars Tournament: Takes 1st place

sSak's most recent tournament,

Sbenu All-Stars Tournament
, is the epitome of his abilities as a Terran player. sSak placed first among this stacked roster of players: by.hero, Killer, Kwanro, Larva, Modesty, Terror, ZerO, HiyA, Mind, Mong, PianO, sSak, free, Lazy, Movie, Shuttle. sSak's wins include two consecutive 3-1 victories over Terran players PianO and Mong.
Stats Time!
So sSak is playing

Last
in the SSL10 finals. To put sSak's TvT ability in perspective we must compare him against the greatest player of all time, Flash. Flash has a 72.73% win-rate across 231 games against Terran opponents and a monster win streak of 17 games. Sure, this may be an untouchable record, but sSak is getting close. sSak has already climbed to a 63% win-rate versus Terran. He is 14-6 against Terrans in best-of-three's. If we exclude Sea vs sSak matches over two years ago during Sea's peak then sSak is 14-3. That's an amazing 82% win rate in best-of series. Clearly sSak is closer to mini-Flash then Mong is at this point in his career. Does Last even have a chance against sSak? It will require a statistical anomaly for sSak to lose.

sSak highlights from SSL10!
In the KeSPA draft in August 2008 Last was picked up by STX SouL in the second round. In the same draft Bogus was also picked up by STX. This would form both of their careers pretty similarly, both of them were able to learn from the Red Sniper; Hwasin. Both of them had their first games in the 08-09 GOMTV Preseason. Last's first game was a win against roro[white], he unfortunately lost the rest of the games of the season against RorO, mingu, OriOn, and ToSky.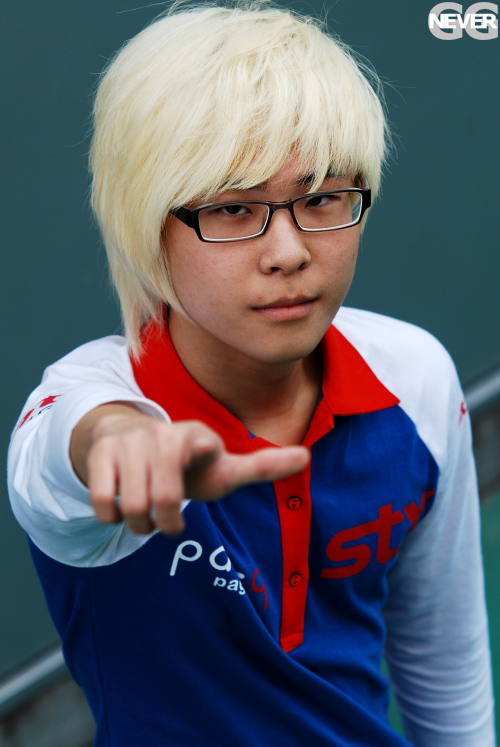 Last's first individual tournament was shortly after. In the second season of the GOMTV Classic Last was put in group 13. Last advanced to the round of 64 by beating Sacsri, Dongrae, and CuteBOy. His tournament was then ended by a peaking BackHo. As all rookies do, Last participated in both preliminaries for the big leagues; OSL and MSL. He failed to qualify for both of the leagues in the winter of 2008, he notably knocked out Kwanro with him on the OSL preliminaries. Last was much like Sea in the beginning of his career, Last had astounding victories in Proleague. In his first Proleague season of 08-09 he got fielded six times, going 4-2 with wins against Stork, Sea, Mvp, and OversKy.
The third season of GOMTV went just as the first one he participated in, he beat all the rookies in his group but ended up getting taken out by Mind in the round of 64. He also tried to qualify for the big leagues but failed once more, losing to nobodies like By.Rage. With a promising start to his career everything just seemed to stop. He kept failing to qualify out of the preliminaries with abysmal results against poor players, and he only got fielded three times in the 09-10 season of Proleague, and once in the 2010 Winners League. In the 10-11 season of Proleague he got fielded fourteen times, going 4-10 with all his wins in his best match-up, TvT. One of those particular wins was vs. sSak, he also beat Baby and firebathero. The first time ever Last managed to go through the preliminaries was for the 23rd MBC Survivor, the last one, and no MSL was played following it. He also got rocked by Stork.
Last was upset by this like every Brood War fan, something had changed. The following season of Proleague is probably where all of you remember him from. At the start of the SK Planet 2011-2012 season two players had an incredible win streak. Who would lose first? How far could they go? The players was of course Flash, and to everyone's surprise, the no name Last.
Who is this guy? - Unknown
Last came out of nowhere, at first he showed his brilliant TvT against Iris. Fantasy, Mind, and Baby all crumbled. Surely this nobody can't be that good in TvP? That's every Terran's weakness! Woongjin and SKT tried by sending out sHy and BeSt against him, they both fell. At this point Last was at six consecutive wins, and Flash was at seven. On the 18th of January 2012 KT Rolster was scheduled to play against STX SouL, and everyone had hoped to see Flash vs. Last. We ended up with Flash destroying Dear and Action ending Last's streak with guardians. Flash's streak continued on to fourteen wins before ironically losing to Dear. The rest of the season went pretty well for last, ending with a record of 10-5 with wins against Kal, Mind, and Snow. This marked the end of Last's competitive career in Brood War. As he wasn't performing very well going into the Hybrid Proleague, he neglected practicing Brood War in favour of StarCraft 2. The last season ended with a record of 2-6.
After a long stint in StarCraft 2, STX SouL disbanded and Last eventually started streaming on Afreeca. Last's SOSPA career
+ Show Spoiler +
is that still what we call it?
has been amazing so far. SSL10 and the third season of 41SL is his two first tournaments, he is in the final of one of them and still in the second one. Last has never looked this good, not even in the last real Proleague. The white hair shall prevail.

Last highlights from SSL10!
Terran versus Terran finals are upon us and we are stoked for no shortage of tension. Who else but Fish's finest, the final fierce five-factory fighters could finish this feud in first place? Two match-up masters enter the arena for what promises to be the hypest TvT set since FlaSh vs FanTaSy. Both were the less-reluctant players to enter a Terran-only top four, and both are rapidly gaining skill with every game played. This is the power of a one-matchup bracket: the skill level supported by such focus and a profound appreciation for the beauty in such a mechanically taxing yet intellectually rewarding match-up. With newcomer

Last
's unmatched APM, SSL8 Bronze winner

sSak
's peak form, and both players' supreme knowledge and adaptability leaving them both unscratched in recent mirrors, this should be a series worth remembering.
It is best to observe TvT as do these two masters of the mirror: though the players may struggle to keep the grueling pace, each major maneuver is as calculated and vital as a move in a match of Go, except with plenty more explosions. Low attention span? That's why God invented the Twitch chat.

FIGHTING SPIRIT
Fighting Spirit has been long considered the most balanced and fair map in the game, although the perpetually advancing metagame has begun to suggest that it favors Terran (how else do you explain the other races getting totally bopped for a whole year?). Last has consistently bopped a glass-jawed Mind on it as of late, but sSak's got a long history of high-stakes experience on this map, with convincing wins posted on Sea, Mong, and PianO. However, sSak has not been made to compete in TvT on Fighting Spirit since August, and back then he was still 8-7 in such games, not quite so impressive as Last's 3-0 against Mind until you factor in the strength of the other Terran lords at the time. Today he's the only Lord left against the new threat of APM machine Last.
Last nearly always opens with a forward rax here for superior mid-game spotting and transitions into standard one-fact fast expand, continuing into various starport builds. On this map, sSak convincingly beat such a build - executed by TvT master PianO - with one-barracks FE to mech-push his way to an eleven-minute victory in BCTV Starleague's Ro8. This isn't a map that favors cheesy builds (unless you're as lucky as Last was against HiyA, so we're likely to get a very standard and close game, twice over, assuming it's ordained to be played again in game five.
Verdict:
Last

RETURN OF THE KING
With the extra safe mineral-only at each main and the contain-friendly passageways between the bases, Return of the King is a campy map that strongly rewards Last's sit-and-wait style, as he proved stylishly to force the pace of a long macro game against a cross-positioned Shinee in the Ro32. There we saw Last utilize a balanced one-rax FE build and a signature brave barracks. Later, in the Ro8, Last and Mind both went one-fact FE, where Last triumphed against the more aggressive Mind with superior mech micro. Finally, in the Ro4, Last ventured a 14CC fearlessly to force an absurdly weak contain from the one Factory of Mong, but held easily in the end until he was ahead in every way and crushed the pig. Last is prepared to take any approach to this map to win, and there is no trend to exploit in his recent play there.
sSak has played only one game on this map, but that Ro4 game against HiyA dwarfs even Last vs Shinee at 47 minutes long. It was a one-factory-expand mirror with ever-growing waves of massed wraiths, and winning at such lengths in such unorthodox fashion proved that sSak's notably low APM was no matter against a mechanically renowned Terran like HiyA, which gives him a significant chance against the nightmarish late-game of Last should this bout reach that phase. If the players spawn at cross-positions, this map is most likely to bring us past the 30-minute mark, although that's likely to happen regardless given the trend.
Verdict:
Last

SIN PEAKS OF BAEKDU
This carrier heaven, a throwback to the sAviOr era, has more recently hosted an amazing 59-minute game between Last and Mong which ended in a cashless yamato standoff. With little in the way of resources and an air-friendly layout, the changes in elevation and winding paths between bases still lends the map to large tank pushes and huge drops.
Last's questionable loss to GuemChi in the Round of 16 and aforementioned near-stalemate against Mong in the semifinals brings his style's compatibility with Sin Peaks into question. It's not an easy map to split outright and his unit control and gamesense, while excellent, will be tested even harder than they were in the Ro4. sSak on the other hand certainly looked prepared in his 20-minute game against HiyA, which he decided from a symmetrical position with a committing drop in HiyA's main. With those two semifinal games being the only ones played on Sin Peaks in the current era, one needs to look a very long way back for hints as to how this game will progress. Fast starports will certainly be needed to open this strange map up, and even with sparse resources, there may be plenty of time for another battlecruiser joust.
Verdict:
sSak

BLUE STORM
Choi Ho Seon had been earlier recognized for his questionable, but improving 6-12 tournament record on this map; despite which he is 4-2 in the mirror (both losses having been against Cutemaster PianO), which is accidentally solid proof of sSak's transcendent TvT. sSak's most recent and impressive win on this ground is his advancement game against HiyA, wherein he spent over 30 minutes skillfully steering a justified air armada against the fish's bizarre dropship and ghost play. Last's cheesy upset against the same HiyA in the Round of 16 won him plenty of anti-fans and paved the way for a miraculous bracket run. Blue Storm is indeed known for the bunker rush and for paratrooper shenanigans a la PianO (and all kind of other obscure cheese really), but his emphatic massing of battlecruisers against a frantic Mong reminded us that the cheesy upsetter in question is Kim Sung Hyun, and if you give him half the map, he'll never cede another inch.
One/two-factory expand is a very strong build on this map, and barring some typical crazy cheese, the fast tech that results from both players opting for it is liable to turn Blue Storm into as crazy a high-tech warzone as anyone who watched the semifinals has come to expect. 14CC attempts will be scouted and punished with little difficulty, and a late factory will be desperate for options. Then again, BoxeR won a Proleague game here with bio, didn't he? The possibilities are endless.
Verdict:
sSak
Final prediction: 3-2 Last > sSak
Staff Predictions
---
| Result | Staff Picks |
| --- | --- |
| 3-2 Last (3) | |
| | 2Pacalypse-, itsjustatank, Mirabel_ |
| | GTR, BigFan |
| 3-0 sSak (2) | |
| | Stratos, N.geNuity |
| 3-0 Last (1) | |
| | Epoxide |
| 3-1 sSak (1) | |
| | BisuDagger |
67% of the staff seem to think that Last will win. I'm sure most of the viewers will probably agree that Last is the TvT specialist and holds the upper hand over sSak in the finals. With a wide repertoire of builds that he'll be up against, there's no doubt that sSak has his work cut out for him if he wants to win SSL10. Of course, things wouldn't be fun if we didn't have those who believe sSak stands a chance and 33% of them think he can take this, even 3-0. Not really sure how they even came to that score but I say, the bet is on!
---
WRITERS:
BigFan, BisuDagger, Epoxide, prech & Mirabel_
VIDEO PRODUCTION:
LastManProductions
GRAPHICS:
Shiroiusagi & Hyde
EDITORS:
itsjustatank, Hyde, N.geNuity
PHOTOS & ART:
Blizzard Entertainment
,
dailyesports
,
SgtHK
&
NeverGG