After last season it wasn't sure if the prize pool and big player pool could be topped. This season offered an even bigger prize pool at 1,800,000 KRW, and an equally large player pool. What's most exciting though is the return of players like
BeSt
and
Brave
, and the invitation of the first foreign player; the chinese Zerg
Fengzi
. With the return of Killer and an on fire Sea, this season has the fiercest competition thus far.
I would like to dedicate this spot to kjwcj. The man has carried SOSPA coverage on his back ever since it's inception on TeamLiquid. Some of the time even alone, this feat earned him a blue name and rightfully so. With few days notice and lack of writers kjwcj churned out preview after preview, recap after recap. Excellent written articles with countless of hours spent on them, and only read by a few. The work he has done is unfathomable, and after SRT15 he decided to have a break from writing for an uncertain period of time. I have been appointed to take over the coverage and I gladly do so. I hope you will enjoy my coverage as much as you enjoyed kjwcj's. You will be missed, thank you so much!
With just two days in between the recap of the Grand Final of SRT15 and the start of the round of 32 this had to come out quickly. So without further due
here is the round of 32 preview
, the preview is followed by
an ode to BeSt
written by Hyde. The 16th Season of the SOSPA Ranking Tournament starts in just . Be sure to join us!
Round of 32 Preview
by Epoxide
Group A
Wednesday, Aug 14 12:00pm GMT (GMT+00:00)
김영진, or Kim Young Jin, shares the same name as SuperNova and also plays Terran which led to the confusion. All that is known about this Terran is that he is an amateur that is
apparently in the clan WHITE
. It's unconfirmed yet but I've found an amateur Terran also by the name Kim Young Jin. His ID is Secret.vOv, he played in a clanwar in Jan 2012 and reverse all-killed the other relatively unknown clan. Nothing else is known at this point. He has to face StarCue who has been the SOSPA punching bag. It's hard to tell who is the strongest of the two but it won't really matter as none of them have a realistic way of getting out of this group.
The highlight of this group is definitely Fengzi, the chinese Zerg is the first foreigner to play in SOSPA leagues. Fengzi has recently played in showmatches against Movie and showed his prowess in ZvP, taking games off of the top Protoss. Some of the games can be found
in the replay section
. Pusan had an amazing run last season, unfortunately just missing out on the bronze, finishing in fourth. I don't see Pusan dropping games to anyone but Fengzi in this group. Depending on how good the amateur Terran is Fengzi can lose to him as most Terran's seem to favour the TvZ match-up. But there is usually a reason why we haven't seen a player yet and that's because they aren't quite at the class of the SOSPA competition.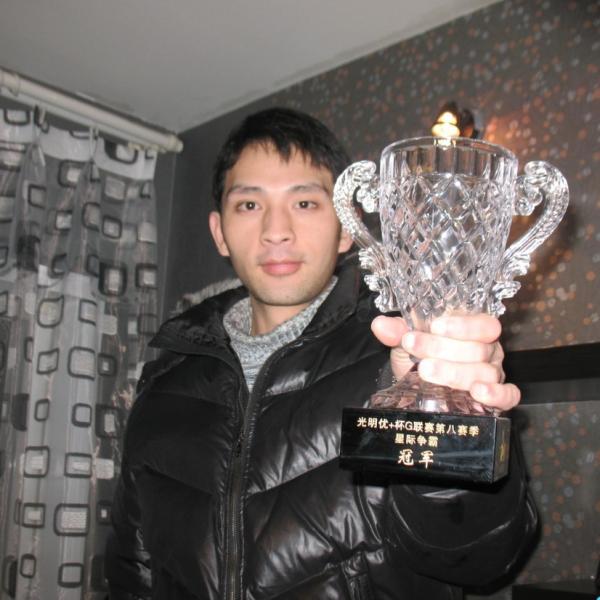 This probably won't happen.
Pusan and Fengzi are the clear favourites of the group, Kim Young Jin is the wildcard and might upset. I predict StarCue to win one game this SRT. I'm going to go on a whim and say that Pusan will take the group, with some Spirit.
Pusan
and

Fengzi
to advance.
Group B
Thursday, Aug 15 12:00pm GMT (GMT+00:00)
This is the closest group in terms of skill and by far the hardest to predict. Brave is a dark horse. From the little I've seen of him he looks solid, playing a PvP against Pusan and going 1-2, someone who beat Movie 3-2 last season. After being in the hospital ZergMaN seems to have found some remnants of his past self. Last season he managed to get to the round of 16 before getting knocked out in an incredibly stacked group with hero, Shuttle, and Sky. He managed to beat Sky and in the round of 32 he also got out in first, beating Movie. Brave had close to 57% in PvZ at the end of his career but I don't think that's enough without proper practice to give him a chance against ZergMaN.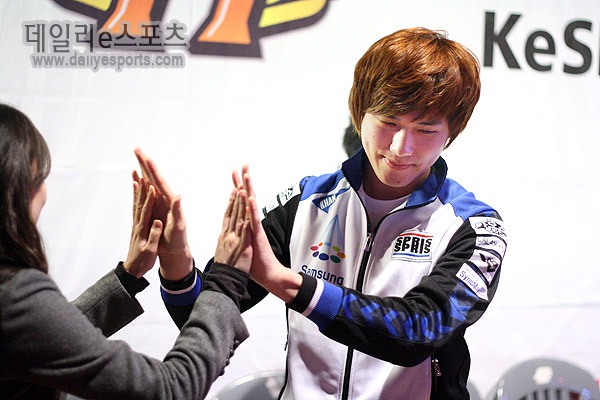 Brave actually looks like this.
Mong has been looking weak for a really long time, most apparent after the blowout from SSL, going 2 Port in every game and losing in horrible fashion. In contrast, Shuttle has been strong forever but never managed to win an SSL or SRT, narrowly losing to Movie 2-3 in the SRT13 final. Shuttle is definitely the strongest player in the group and should get out in first, but both Brave and ZergMaN could upset him if he isn't careful.
The second player to get out is extremely tricky to predict. If ZergMaN can dodge Mong he probably has the biggest shot at making it out, maybe even beating Shuttle. If he needs to face Mong however his chances are quite slim, then Mong probably gets out of the group. If Brave beats ZergMaN, Brave might advance in first place but it's likely he will lose to Mong too. I'm gambling my liquibet ranking for ZergMaN to get out, but it's most likely Mong who will advance with Shuttle.
Shuttle
and
ZergMaN
to advance.
Group C
Friday, Aug 16 12:00pm GMT (GMT+00:00)
This group has some pretty cookie cutter choices. HiyA and Lazy are the favourites. Cola hasn't been very active lately and his results tell the tale, he hasn't won a series in almost six months. Cola's strongest match-up is ZvZ and unfortunately for him, there are no Zerg in his group. Hyosim is just like Kim Young Jin, an amateur Terran that is relatively unknown and not much can be said about him. It's his first appearance in SOSPA leagues, currently residing with the ArnC clan. It's hard to tell but the opening match of group C can go either way.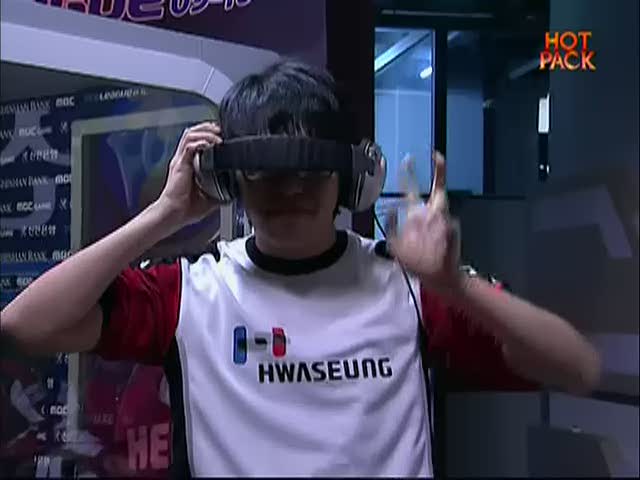 HiyA trying to show how his TvP looks personified.
HiyA has lately been suffering some pretty dumb losses in TvP, which has historically been what's been keeping him down in SOSPA leagues. Lazy isn't exactly the best PvT'er either, recently losing five games in a row to Sea, going 0-2 and 0-3. As terrible as HiyA has been playing in TvP, he still stand with the highest chance at going out 2-0 in this group. Whoever wins this match gets out in first and whoever loses will get out in second. The only chance of an upset is Hyosim being a secret gosu, or a one match-up sniper.
HiyA
and
Lazy
to advance.
Group D
Saturday, Aug 17 12:00pm GMT (GMT+00:00)
Group D is for group of death. It's not the group of death because it's really close and everyone is amazingly skilled. It's the group of death for two people, Olympus and Scan. They are here to die. Killer and Movie are the best of their races, and both included in the top three of all the SOSPA competition. Olympus and Scan are going to have to pray real hard to win games.
Killer is finally back after one season of absence, ready to crush some opponents. He is still the favourite against anyone except for Sea. Olympus is screwed, and it's not his fault. Due to scheduling issues he got swapped with Brave. Olympus upset HiyA last season and got out of his round of 32 group unbeaten, but lost immediately in the round of 16 without winning a single game. Killer will make short work of Olympus.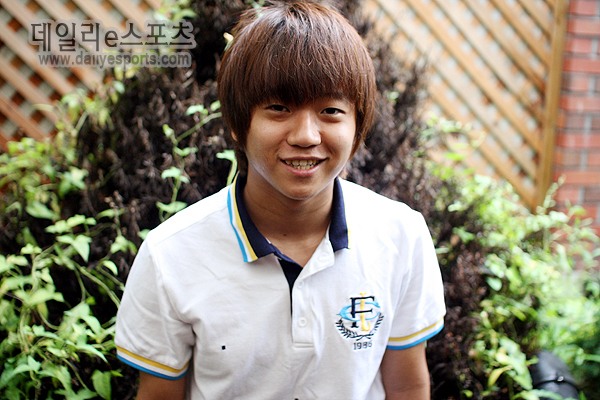 I'm back and you are all going to die.
In Scan's SOSPA debut he has to face Movie, which is very unlucky for him. Movie has been repeatedly to at least the quarterfinals of the four latest SRT's. His best match-up is also PvT, with a over 66% win rate. Scan certainly isn't a bad player and is someone who could possibly make it to the round of 16 in an easier group, but doesn't stand a chance in this one. Unfortunately Olympus is a good PvT'er too and I don't think Scan can beat a Protoss that can beat HiyA that convincingly. The most anticipated match will be a best of one between Killer and Movie on who takes the first place out of the group. It's certainly one of the highlights in the round of 32 and something that shouldn't be missed. Killer still feels like the stronger of the two in the match-up and should make it to the round of 16 without dropping a map.
Killer
and
Movie
to advance.
Group E
Sunday, Aug 18 12:00pm GMT (GMT+00:00)
The opening match of group E is a highly anticipated rematch from last seasons round of 32. Last time Sky won and is the only Protoss to win against Sea in a series in two months. Sea has always been weak to wacky openings and plays in TvP. Sky is the right person to face Sea, he is amazing at abusing everything Sea is bad against. This opening series is a testament to if Sea has really become good at TvP, if he can beat Sky reliably, Sea is one step closer to making me stop doubting. Just like last season though, I think that Sky will get under Sea's skin and take a 2-1 victory.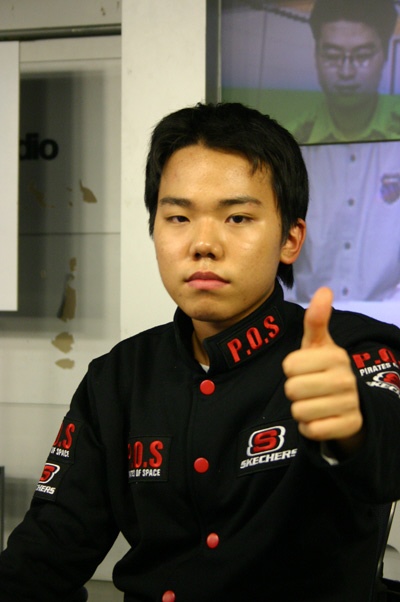 I will beat these Protoss' for you.
Snail and Hi are both in the lower tiers of the SOSPA competition. Snail has been around ever since late 2011, but never actually improved or beat anyone significant. Hi however; had only played one game prior to SRT15. A game he lost to Mong in the SOSPA Proleague in late 2012. Last season he made his first real appearance, upsetting his round of 32 group, knocking out Mong. The run didn't end there, as he beat Movie 2-1 and almost got out the group but suffered a 2-1 comeback from Movie in the final match. Hi is really looking promising and someone that you should keep your eyes on. Hi will beat Snail convincingly.
Unfortunately for Hi, the chances aren't big enough for me to put him above either Sky or Sea. But don't lose your heads if Hi beats Sky in the winners match and Hi gets out in first and either Sky or Sea gets knocked out. Hi has shown that he is capable of doing such things in PvP.
Sky
and
Sea
to advance.
Group F
Tuesday, Aug 20 12:00pm GMT (GMT+00:00)
Hint had a really good last season after being stuck at the bottom of the lot for a long time. He surprisingly got all the way to the quarterfinals and almost upsetting sSak, taking him all the way to a game five. Hint didn't have to face extremely easy opponents to get there either, beating players like Sexy 2-0, Larva 2-1, and HiyA 2-1. SRT15 was a real breakout tournament for him. Ample has gone the opposite way. Once ranked as the second best player in the SOSPA ELO, Ample has fallen from grace ever since his loss to ZeLoT in SSL8 knocking him out of the tournament. After that Ample hasn't gotten past the round of 16. Hint should take it.
Larva has had a rough time recently, helping Sonic and having a girlfriend has hindered Larva's results. He has lost unexpectedly since SSL8. Larva has however been spotted at rank 1 on Fish and I'm feeling that Larva is bound to return to former glory soon. It won't however be in ZvT. ZvT has always been Larva's weakness, just about every Terran wins against him and sSak isn't just any Terran. sSak has played solid lately but has lost to opponents he probably should have won against. That won't stop him from winning this group though.
Larva and Ample are a close match, but Ample is on a downwards spiral that can't be stopped. Larva can only look up from here. What is most interesting is Larva against Hint. Last season Hint won 2-1 in an extremely close series. This season it's Larva's turn to school the semi-pro in how ZvP is actually played. Larva will ride his best match-up and advance in second.
sSak
and
Larva
to advance.
Group G
Thursday, Aug 22 12:00pm GMT (GMT+00:00)
The first announcement of SRT16 was a message on Sonic's board, "[...]BeSt invited to the SRT[...]". That set the tone for the rest of the announcements. BeSt was here, people would be excited and players would be frightened. As much as these are the hype and expectation of BeSt, we don't know too much about his current shape. Sure he has streamed on Afreeca, played on Fish and occasionally been featured on snipealot2. But how well will he stand up to real competition in Brood War once again? That's a question that's going to be left unanswered until his group has been played. What we do know is that his PvT still looks the strongest of his match-ups. Shinee has been rumoured to play StarCraft II and it might be one of the explanations why he didn't show up for his group last season. Even if he hasn't been playing SC2 he certainly didn't look too hot a couple of months ago either. Unless Sonic decides to host a tournament only played on Fighting Spirit, Shinee doesn't stand a big shot at making it very far. BeSt will 2-1 Shinee, of course losing on Fighting Spirit.
That this is a champion slips by most.
beast is so hit and miss to me. It wasn't too long ago, at the start of this liquibet season, that beast upset everyone, making it to the final of SRT12. Since then not much good has come out of him. Luckily for him, this is an extremely easy group, especially for a Zerg like himself as BeSt's PvZ has been looking as hopeless as ever (get it?). Let me remind you that beast is an SRT winner,
and
two time silver medalist. This guy is actually good when he wants to. What he has to face is the last of the three unknown amateurs that are new to SOSPA leagues. There is absolutely nothing I can say about him, except for that we are going to have to see if he is good or not.
I'm not taking my chances on an unknown amateur. beast will go out in first and BeSt will take down Shinee twice to get out in second.
beast
and
BeSt
to advance.
Group H
Friday, Aug 23 12:00pm GMT (GMT+00:00)
hero
vs.
`iOps]..Han
Tyson
vs.
Terror
The second best Zerg was thought to be out of the tournament and we were about to miss another season without many skilled Zerg. However, whatever the problem was, it's now resolved and hero is here to play. He faces off against Han who isn't very known.. Han is an amateur Terran in the same clan as the more known player Sense. He has played two SOSPA games, both in early 2012 against Minus)Eagle and Anytime, needless to say, he lost both. Unless Han is incredible in TvZ, at a level better than sSak, he isn't going to be taking the opening match.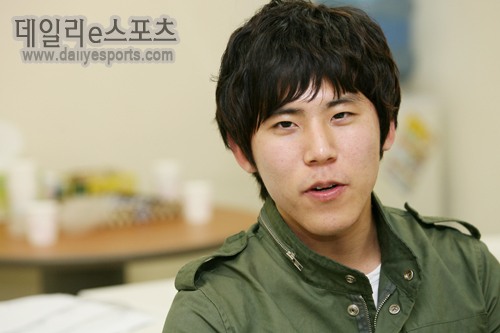 Maybe getting banned taught him a lesson?
After being gone since his ban from Afreeca during the 7th SSL he has had a venture on Twitch.tv and generally not played in any tournaments. I don't believe he has had much serious practice either. Winning tournaments was never really Terror charm either, after he was announced Sonic's message board exploded with comments like "Steel Structure is back" and "Steel Strucure gogogo!" (Steel Structure is his nickname in Korean). Tyson is too good for Terror but this group will be incredibly entertaining.
hero will crush Tyson in the winners match like there's no tomorrow. The closest series we will see in this group is probably Han vs Terror. Terran's are always good at TvZ, and Terror's experience is sure to make it, if not close, at least funny. hero and Tyson's active SOSPA careers are enough to make them advance.
hero
and
Tyson
to advance.
The Warrior Within
by Hyde
Empty your mind, be formless, shapeless - like water.
Now you put water in a cup, it becomes the cup;
You put water into a bottle it becomes the bottle;
You put it in a teapot it becomes the teapot.
Now water can flow or it can crash. Be water, my friend.
--Bruce Lee: A Warrior's Journey.
It's an exciting time to watch Brood War. One of the three essential pillars of the SK Telecom empire will make his debut in the SOSPA Ranking Tournament sometime in the next 24 hours.
In the past few weeks leading up to this point, Best has been on Afreeca playing catch-up and trying to regain his form and so far he's made huge improvements since he's come back to this game, resembling much of his old self largely thanks to his own innate abilities and half a decade of strict training that has this game ingrained into his soul. Watching him on stream there's that familiar feeling of a monster emerging as he takes bases, creates a burgeoning economy while adding numerous gateways to spew forth large numbers, it's like watching a freight train speed up and then smashes everything in its path. So quick are his improvements that even after being away from this game for over a year he's been able to take down high-profile players like Hiya and Tyson.
However, even though Best has beaten some high-caliber players it's certainly no guarantee it'll transfer into tournament results as seen previously with Iris in SSL8. Best's weaknesses in his progaming days are still present and no matter how fast this train might go it can still be derailed with enough obstacles on the track. Best's multitasking was always limited and may yet prove to be more of a hindrance now since he hasn't recovered his full form, and in an environment where a lot of veterans and even amateurs tend to play in a stylistic, heavy-harass manner, Best's attention and multitasking will be tested and stretched like never before.
If Best is to make an impact in this tournament he's going to have to become more than a mechanical train running along a predictable track, he's going to have to adapt to the multiple distractions while throwing out some of his own (in a kind of 'intercepting fist' way), change up his strategies and dish out the occasional cheese that's worked so well for him in SPL to keep his opponents guessing.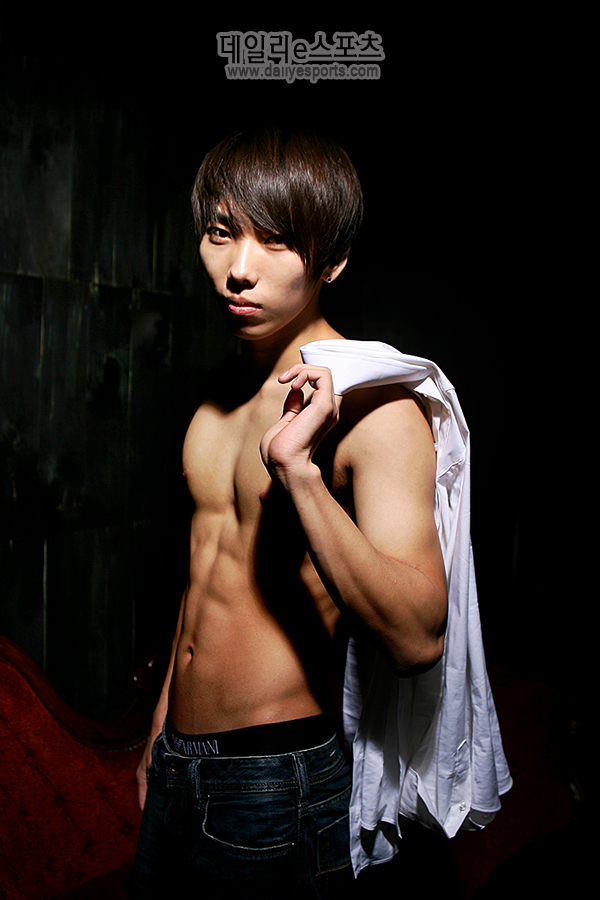 Presenting more of a concern than anything might be Best's greatest weakness, Zerg. Not only are there some fearsome ZvP players like hero, but the reigning SSL champion, Killer, will be making an appearance (that is if he doesn't drop out again before his group is played) which makes this the most legit SRT to date. While hero and Killer would be heavy favourites, Best has overcome the deathly odds before in the past, namely the '08 Bacchus OSL where he toughed it out of a group that involved Jaedong and Savior, and '08 Ever OSL where he reverse swept Luxury to enter the finals. Not to mention towards the end of his Brood War career Best momentarily switched his formidable PvT skills over to his PvZ that allowed him to defeat players like Jaedong, Soulkey, and Effort. There's certainly no reason to believe he couldn't transfer those skills over once again when the time comes, and the two Zergs in his first group should provide both a confidence boost and warm up for what lies ahead.
More than anything though, Best is now unburdened. Unburdened by the expectations of his team, his coaches, and his sponsors, something that always weighed very heavily on him and affected his mindset. He is now playing just for himself and more important he's playing for pleasure and he's free to play this game however he wishes, he can be formless. It's a chance to reinvent himself one last time before heading off to military service and again show us the greatness that was always within him.
It's time to shine, time to win a title. Best, it's time to be water.