Characters:
+ Show Spoiler +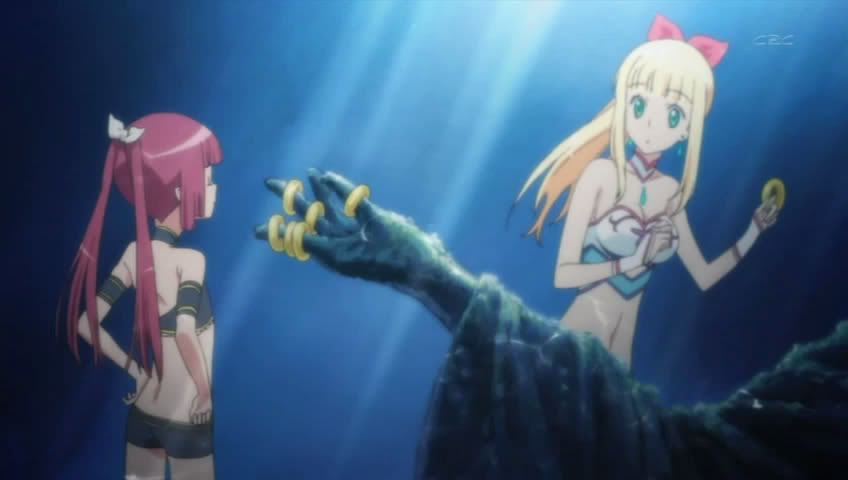 Marin (on the right); a girl that lives under water
Urin (on the right); a girl that lives under water, younger-sister of Marin
Kanon; a seemingly normal girl that often omits an evil aura



Episode 1 Summary:

+ Show Spoiler +

Welcome to a new show of this season. This is Sea Story (

Umi Monogatari

), which according to animenetworks.com, is:

The "transforming magical girl action" story centers on Marin and Urin, two "pure" sisters who live alongside the fish in the sea, but yearn to be in the world beyond the water and above ground. One day, a beautiful ring falls in the middle of the sea, and Marin and Urin retrieve it. The two decide to leave their waterbound world for the first time to deliver the ring. After an arduous journey, they come across an isolated island where a high school girl named Kanon lives. The encounter between Marin and Kanon — the maiden of the sea and the maiden of the skies — awakens a hidden power as the world is threatened by an enveloping darkness.

The story started with a ring that was dropped into the sea that was found by Marin and Urin, whom lived in the water (think about them like mermaids but they don't have a fish-tail). Marin, mesmerized by the ring's beauty, decided to go out of the water for the first time in her life to return this ring to its rightful owner on the surface. Urin was worried about her sister and decided to come along as well.
One Ring rules it all.
The first sight of the surface world was breath-taking.... literally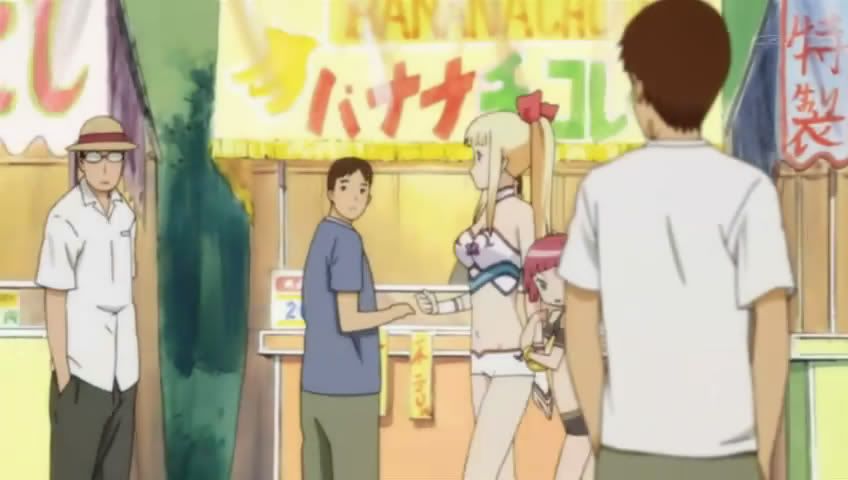 How can you not be catching people's attention when you are cosplaying?
On the surface world, the sexy and dynamic duo's yelling caught the attention of the ring's owner, Kanon. As it turned out, this ring was given to Kanon by her ex-boyfriend, whom dumped Kanon a few hours ago. In Kanon's rage she threw the ring into the sea - only to be returned by Marin and Urin. Frustrated at the sight of her ring, Kanon threw it away a second time, but this time into the forest.
The One Ring returns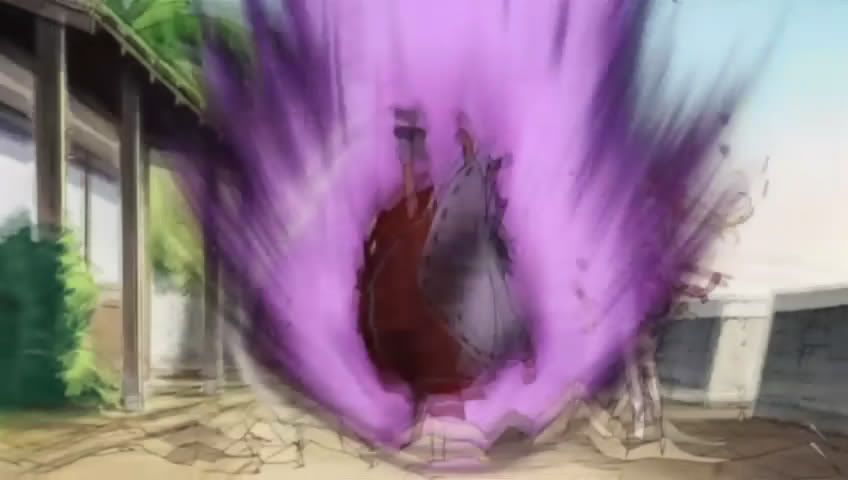 You know, if I changed Kanon's aura from purple to yellow, many people would think that this was Dragonball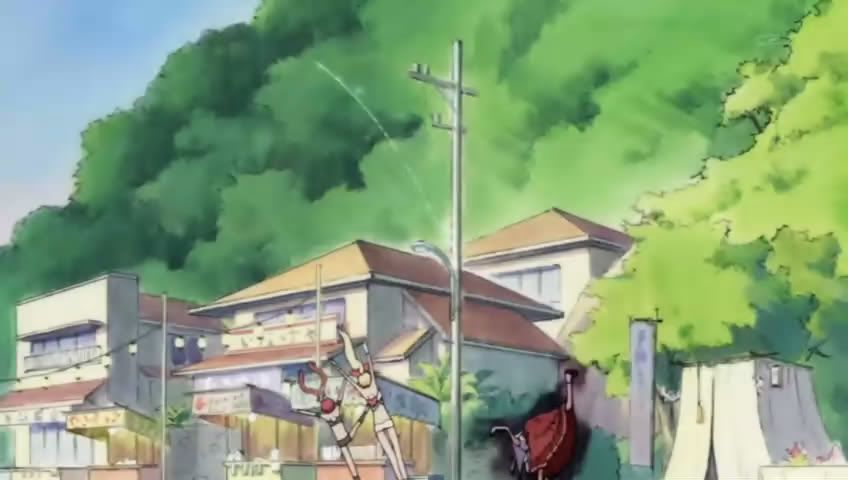 It's over 9000!
Captivated by the ring, Marin decided to look for it among the bushes, with Urin joining a short moment after. At the same time Kanon was feeling ashamed of her immature actions. She should be ashamed, though, as she threw it so hard that Marin and Urin would continue to search for the ring until night, when the fireworks began. Having never seen fireworks before, Urin was extremely scared and fled by chance to a large stony coffin near a temple. Luckily for her, the ring she was looking for was right by the coffin; Urin made quick work in extracting the ring, but in this process also opened the magical seal that kept whatever sinister inside.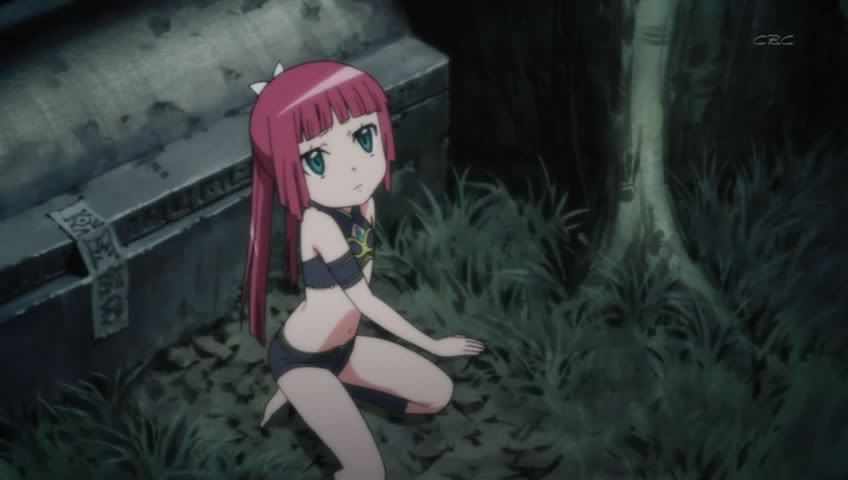 *rolls eyes*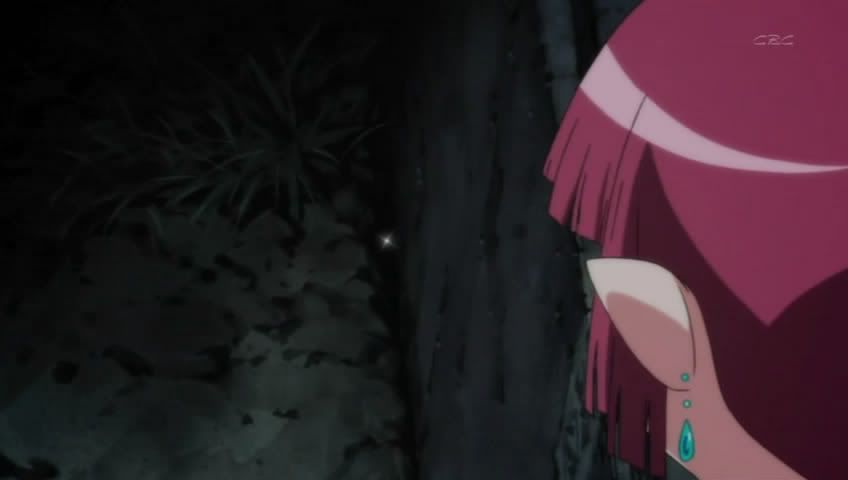 It's actually a hidden patch of minerals.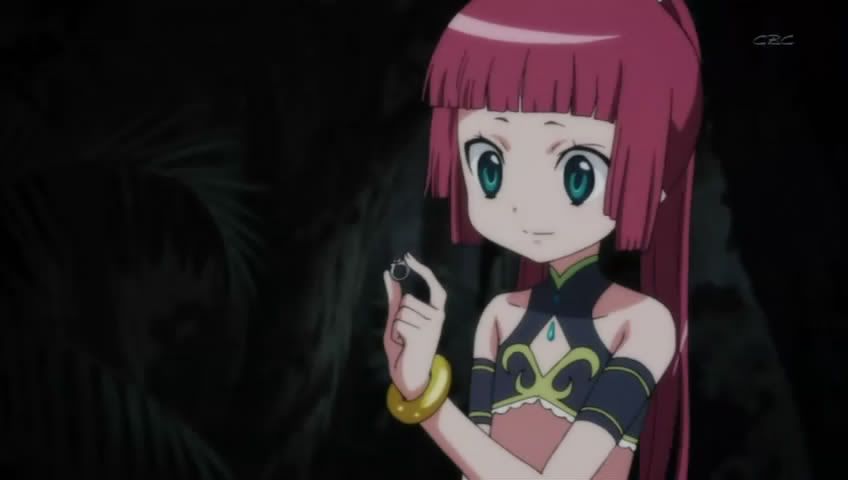 Mission accomplished.
Uh-oh
All of a sudden the lid is blown out and black gases erupted from the stony case, spiring up into the sky. Kanon's ring seemed to also be scorched by the evil omen briefly. Feeling helpless Urin could only hid under a tree and cried while waiting for Marin and Kanon to rescue her.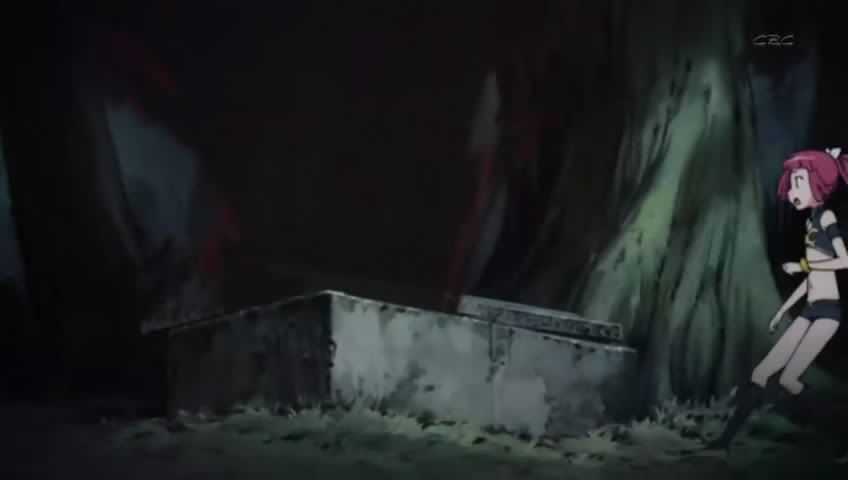 This situation can be compared to suddenly having 5 control groups of hydras dropped onto your defenseless factories.
(is this possibly a setup for a plot-twist to come?)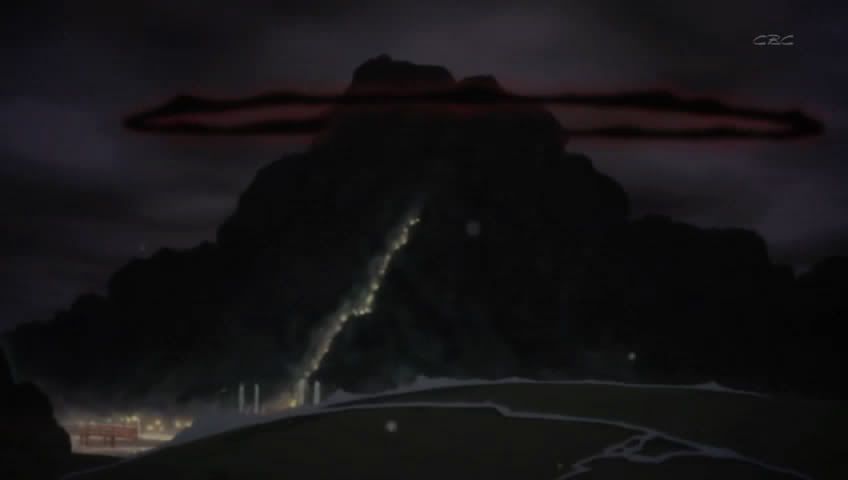 Bad things always happen when there is a ring of black cloud above the sky.
Hiding under a tree while there is a thunderstorm is only safe in an anime.




Episode 2:

+ Show Spoiler +

With the combined effort of Marin and Kanon, Urin was found near the stony coffin. Feeling relieved Marin gave Kanon a big hug (I believe at this point Kanon stated that she has no interests for girls... ha! Her heterosexuality will fade in time, I am sure). During the searching process Kanon also accidentally released

Master Roshi from Dragonball

a turtle-elder who would briefly explain that an evil spirit called Sedona was released and her ultimate goal was to corrupt the hearts of everyone on the surface and in the seas once she was complete, and that Marin, who was the Sea Witch (

Umi no Miko

), was needed to stop Sedona before her completion.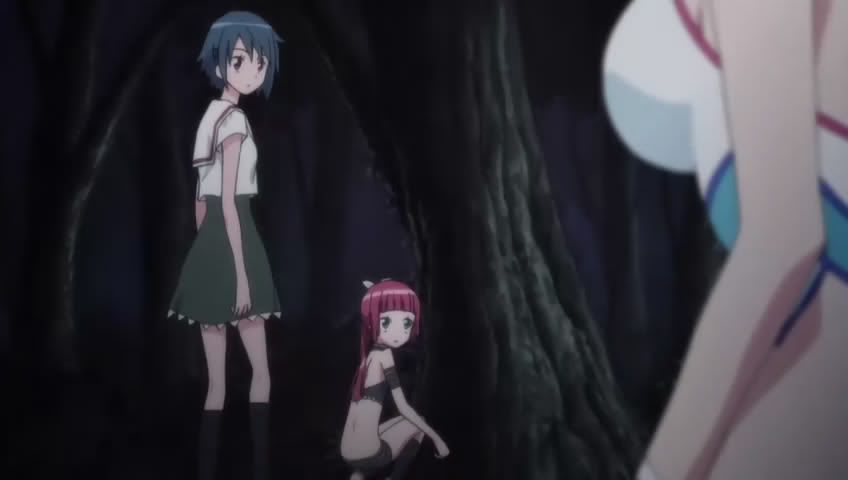 Most of my attention are at the top-right corner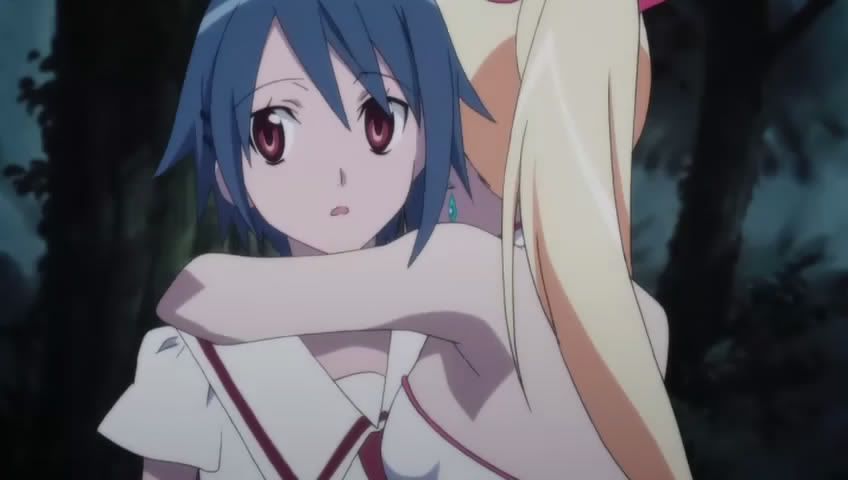 "Marin, I am sorry that I can't kiss you right now; not that I don't want to, but if I do the entire show will get cancelled."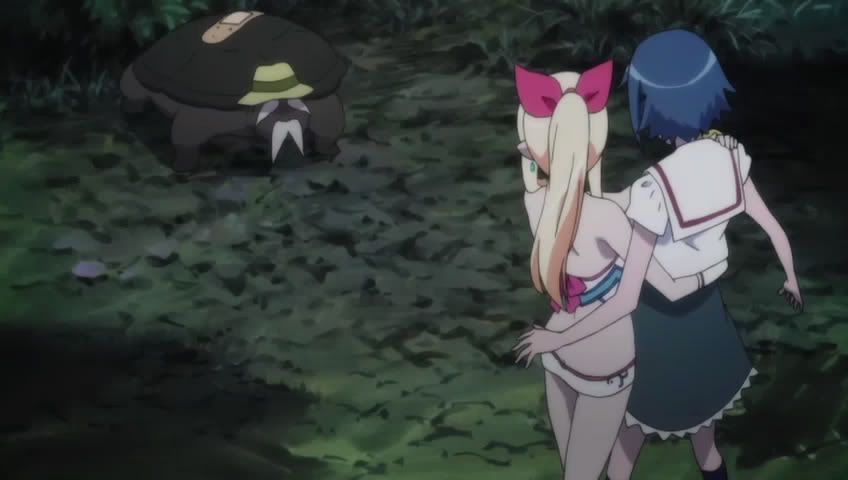 Don't ask me about the bandaid I have no freaking idea.
Kanon seemed to have misunderstood the conservation and left angrily (while emitting her evil aura). On her way home she met her mom who briefly mentioned Kanon's special heritage as someone with strong spritual power. Not buying any of that, Kanon ventured to the sea shore trying to relax, only to meet a weird woman (
hentai onna
) who attempted to steal Kanon's evil soul.
Enter the swim-suit woman (mizuki onna), later known as the weird woman (hentai onna)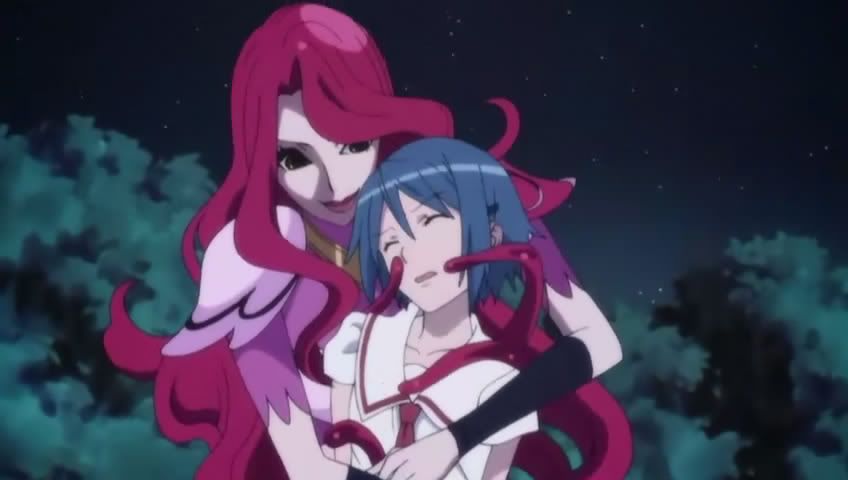 Seriously, hurry up and put that tenticle on her mouth already.
Luckily Marin and others sensed the evil presence of this weird woman and came for the rescue. At this point Marin performed the most cliched thing in Japanese anime - a transformation (also known as
henshin
; by the way my eyes were bleeding when I saw it; luckily it was only about 20 seconds long and I survived it). While Marin's clothes changed little (it was just as revealing as before), she did seem to gain some agility and the power to control water (reasonable for a Sea Witch) and form it into a projectile.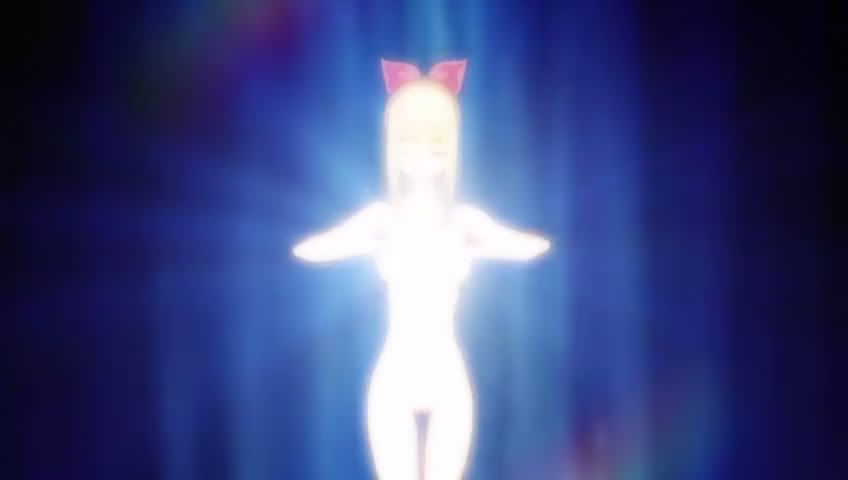 O no here we go again -_-'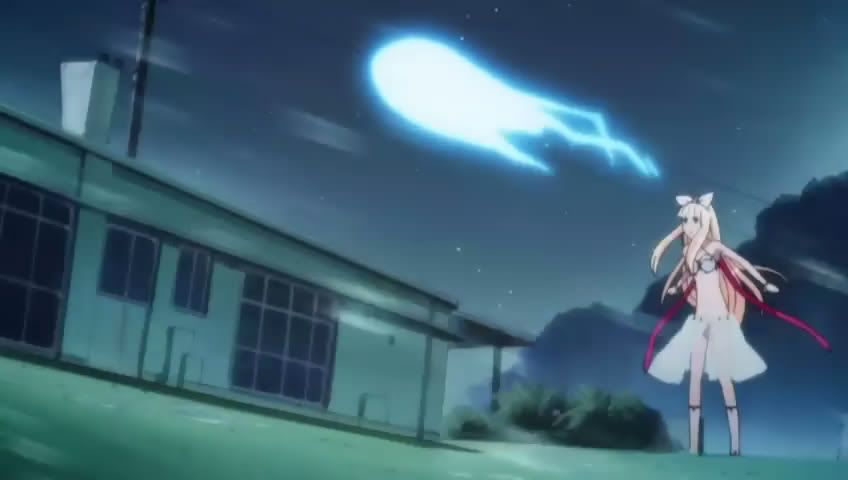 This part looks like Dragonball too!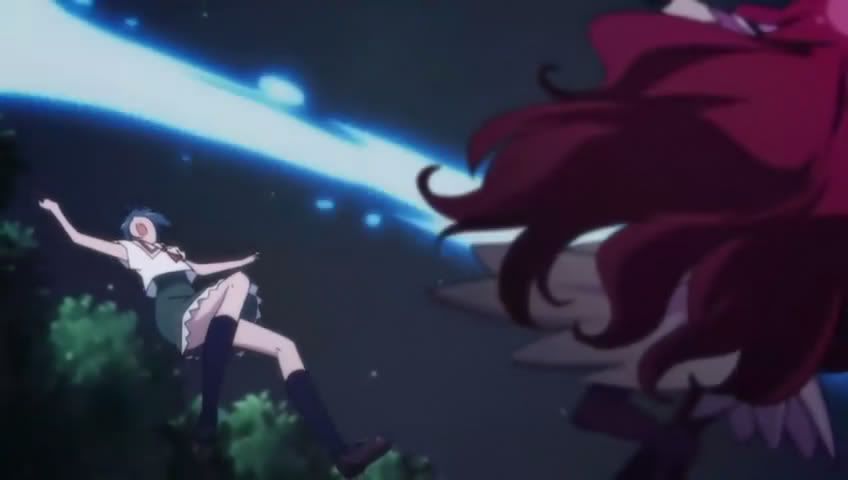 "I am sorry I have to separate you two right now; if not, the show will get cancelled."
Unfortunately Marin's new-found power was not enough to stop the weird woman completely. While she was buying time for Kanon and others to escape, the weird woman gained the upper hand on Marin and the situation seemed dire. Suddenly a beacon of power was drawn from the turtle-elder to Kanon, which transformed Kanon into the Sky Witch (
sora no miko
). After whining briefly about her embarassing transformation Kanon casted a fireball and stroke down the weird woman.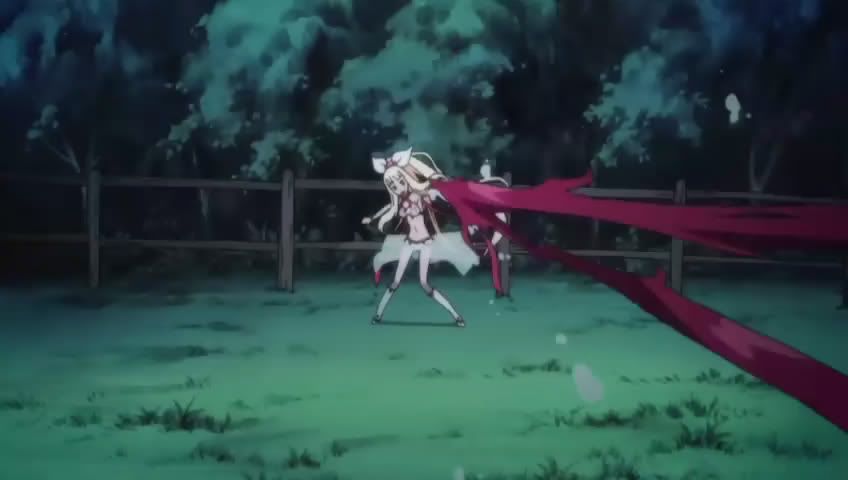 Ensnared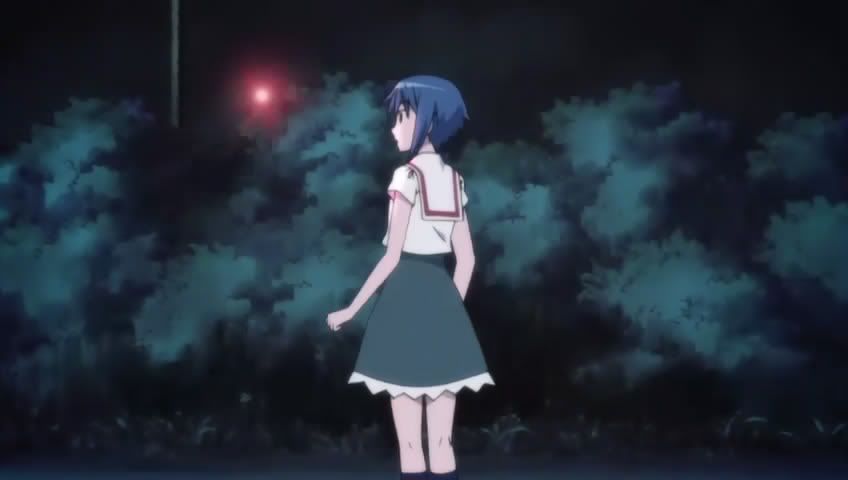 Kanon's spiritual power kicking in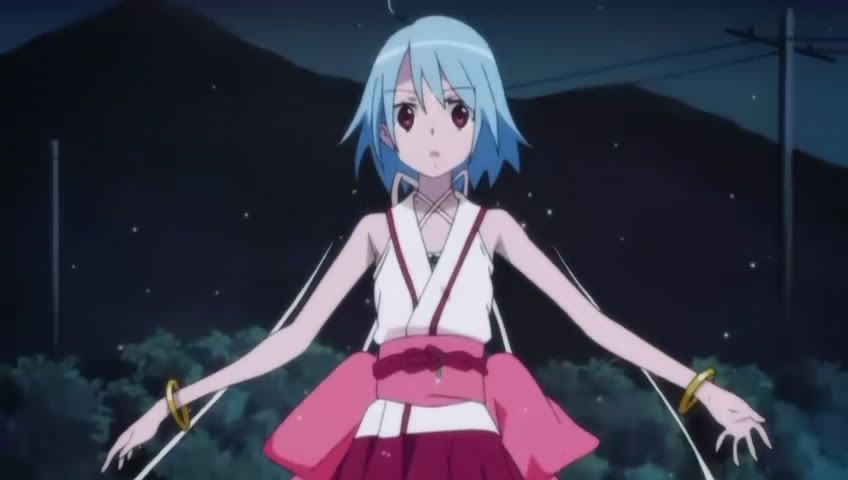 Remember anime law of physics #102: a transformation allows a character to instantly change her hair colour as well as her hair length (compare with the picture above).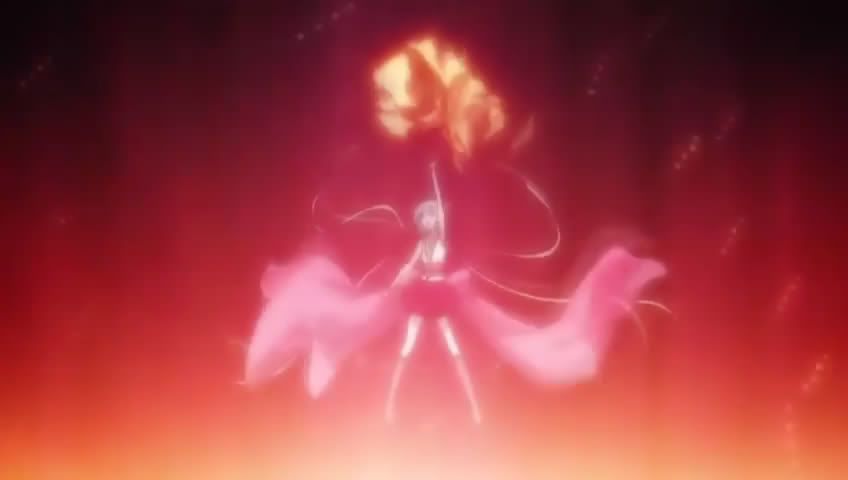 Does this mean that Kanon is actually a Human Mage from WoW?
The weird woman suffered as she was engulfed by flames, but Marin decided to neutralize Kanon's power with her own, saving the weird woman from certain fate. Marin claimed to have seen this woman's eyes before and decided to hug her - which somehow purified this woman into an octopus - an innocent animal corrupted by the the black cloud Urin released from the previous episode. After this whole ordeal Kanon felt that she was scammed into doing something weird and wished to never see Marin and her sea-folks again.
Marin uses ice beam! It's super effective!
O dear lord, why would anyone want to hug an octopus?



Thoughts:

+ Show Spoiler +


Despite numerous cliched elements and shameless fan-services, I think this show has some potential (hopefully you'd watch it, too). While you cannot expect this to be as epic as (insert your epic anime here), I think the story goes rather smoothly and there will be many possible drama to unfold in the future (Kanon's ring that was scorched briefly, Kanon's possibly romantic relationship with Marin and with her ex-boyfriend, as well as this evil figure Sedona in general). Furthermore, I do not think the director would be stupid enough to make a magic girl (mahou shoujo) show without some sort of twists; so I believe this show can go relatively well.

On another hand, there are really very few other anime to watch from: Taishou Yakyuu Musume (about all-girl baseball, which sounds boring to begin with), Bakemonogatari (seems like a harem show with each girl getting one arc in the story, which is boring; also it's produced by SHAFT and I frankly hated ef - a tale of melodies), Umineko no Naku Koro ni (never liked that series or its prequels), Spice and Wolf II (Zzz.... Zzz....), Princess Lover (EW!), Kanamemo (EW!!!), and GA Geijutsuka Art Design Class (EW!!!!!). While I won't deny that CANAAN, Sora no Manimani, Gendaimahou, and Aoi Hana could be good, but hey it's summer time it's OK to relax and follow 5 series at the same time.