There were two individual leagues that shaped the landscape of professional Brood War throughout most of its history, and that was the Ongamenet StarLeague, followed by the MBC Game StarLeague.

These two individual leagues had stylistic differences, such as the map pool, seeding, drafting format, tournament format, and that of course that paved way for some types of players to excel in one over the other.

I'll list the top five championship-winning players with the most lopsided preferences for either the Ongament StarLeague, or the MBC Game StarLeague.

I will define career accomplishments of championship-winning players as follows:

1st place: 16 career points
2nd place: 8 career points
Round of 4: 4 career points
Round of 8: 2 career points
Round of 16: 1 career point

After tallying the overall number of points for Ongamenet StarLeague, and MBC Game StarLeague, respectively, I will compare the two numbers in order to determine which players had the most lopsided ratios in favour of a certain individual league.

The inclusion criteria for will be as follows (sorry YellOw):

1) The players in question will require at least one major individual league championship under their belt.

2) Players who won championships in eras when only the Ongament StarLeague existed, and MBC Game StarLeague schedule was completely vacant, will not be included in the list.

3) Any one hit wonders will be excluded, which means that only players who have reached multiple finals will be considered for the list. This is to prevent the list from being dominated by one hit wonders who had one fantastic performance, only to be never seen again. These players didn't have lopsided careers (one hit wonders would be a better description), and they will be excluded from the list.

So without further ado, here are the list of championship-winning players who had the most asymmetrical careers, and I will attempt to explain the reasons for that irregularity.

Top ten great players who had extremely lopsided careers

1. Anytime




First ever round of 16 appearance: 2005
Reached the finals in: 2005, 2006
Last ever round of 16 appearance: 2008
Overall career points: 26 points
Ongamenet StarLeague points: 25 points (96.15% of his overall career)

Possible reasons for the lopsidedness: Anytime was a player who suffered from severe burn out and lack of drive due to his circumstances. His team was relegations material without any players of note, and Anytime had to dig himself out the gutters with inhuman levels of effort and dedication.

Anytime wasn't a skilled amateur player. PuSan, a former teammate who had a huge influence on Anytime's development as a professional, was someone who naturally talented and was highly regarded even before his professional debut. Anytime's ascension to the top was a fruit of incredibly hard labour, and he was able to endure the harsh training regimen set by his coach (coach Cho lamented the fact that PuSan didn't have the kind of discipline Anytime had).

After winning the most commercially successful Ongamenet StarLeague the scene had ever seen in the most dramatic fashion, his zeal towards the individual leagues dropped significantly, and for such an iconic player, the total number of times he actually even qualified for the round of 16 for any major individual league is a paltry four.

Anytime continued to serve Lecaf Oz extremely well until 2008, when Jaedong usurped him as the clear ProLeague ace of the team. Anytime always went on the record saying that he no longer felt the drive to prove himself within the individual leagues. When tensions between coach Cho, who was notorious for being insanely demanding of his players, and Anytime became too high, Anytime effectively nailed the coffin to his individual league career by joining the Airforce ACE, a team that was a career graveyard for players (because it is next to impossible to retain peak form while also serving the army due to Airforce ACE's lack of infrastructure).

Perhaps if Anytime had his legacy secured in his first ever appearance in the MBC Game StarLeague, and was remembered fondly for it for the rest of his career, I could see an alternate universe where his entire individual league legacy revolves around a couple of memorable MBC Game StarLeague performances.

2. FanTaSy




First ever round of 16 appearance: 2008
Reached the finals in: 2008, 2009, 2011, 2012
Last ever round of 16 appearance: 2012
Overall career points: 61 points
Ongamenet StarLeague points: 55 points (90.16% of his overall career)

Possible reasons for the lopsidedness: One of the greatest terran players of all time had a really hard time in the MBC Game StarLeague. Most famously, when FanTaSy was arguably at the peak of his powers, he lost four games in a row to Soulkey across two different MBC Game StarLeagues, a zerg-versus-terran specialist who simply had FanTaSy's number.

It is possible that FanTaSy was simply unlucky with the draws, but it is striking how FanTaSy never did anything of note outside of his close semi-finals series against Flash in BigFile MSL. For somebody who never missed a single round of 16 for the Ongamenet StarLeague since 2008, it is rather astounding how heavily FanTaSy struggled to even make it out of the round of 32 within the MBC Game StarLeague.

3. July




First ever round of 16 appearance: 2004
Reached the finals in: 2004, 2005, 2006, 2008
Last ever round of 16 appearance: 2009
Overall career points: 83 points
Ongamenet StarLeague points: 74 points (89.16% of his overall career)

Possible reasons for the lopsidedness: One of the greatest Ongamenet StarLeague players of all-time, and the first ever zerg player to get the Goldern Mouse, it is rather odd how July never even managed a single semi-finals appearance within the MBC Game StarLeague. Especially since July at his prime was winning numerous other open tournaments such as the iTV Ranking League, or KT-KTF Premier League.

July himself has said that he didn't particularly try that much harder for certain tournaments, so it may not be as simple as July shifting his focus on tournaments he personally thought were more prestigious. I'm none the wiser on this one.

To provide context on how insanely weak July was within the MBC Game StarLeague compared to his performances under different circumstances, the man is widely regarded as the best zerg-verus-protoss player of all-time (he is undefeated against the protoss race in a best-of-five setting), and boasts a 74.4% win rate against the protoss race within the Ongamenet StarLeague, as well as having a 82.6% win rate within the ProLeague.

Even if you take everything away from the dude, July always knew how to wreack havoc versus the protoss race, but his record versus the protoss race within the MBC Game StarLeague setting drops to a unbelievable 42.9%, which is quite remarkable considering how great he was at the match-up.

4. sAviOr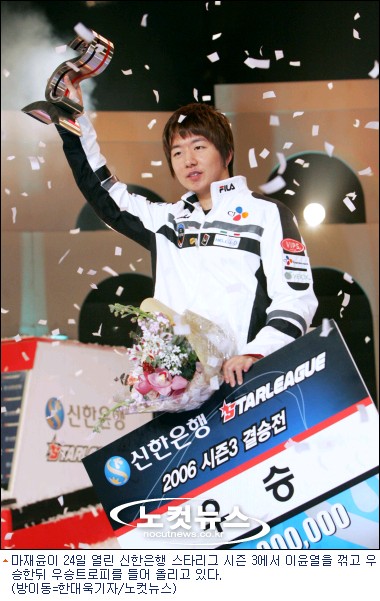 First ever round of 16 appearance: 2005
Reached the finals in: 2005, 2006, 2007
Final round of 16 appearance: 2009
Overall career points: 94 points
MBC Game StarLeague points: 73 points (77.66%)

Possible reasons for the lopsidedness: It is extremely difficult to explain why sAviOr took so long to qualify for the Ongament StarLeague. It didn't even matter on the match-up, his performance was just second-rate across all three match-ups and he is the only player in history to have competed in both the individual leagues, and gather up three championships in one, while firing blanks in all his qualification attempts in the other. It truly is one of great mysteries the professional scene ever had.

By the time he started to become more of a regular for the Ongament StarLeague, just after he sealed his legacy as the undisputed bonjwa of the scene after defeating NaDa in the finals of the Shinhan Ongamenet StarLeague Season 3 (his first ever appearance in the Ongamenet StarLeague), he was rapidly on the decline in terms of skill, and after just four appearances, sAviOr was done with being a top competitor and tried his hand in match fixing instead.

5. Stork




First ever round of 16 appearance: 2005
Reached the finals in: 2007, 2008, 2011
Final round of 16 appearance: 2012
Overall career points: 78 points
Ongamenet StarLeague points: 59 points (75.64%)

Possible reasons for the lopsidedness: Stork holds the record for the most round of 16 appearances within the Ongamenet StarLeague, and has appeared in four finals spanning across nearly four years. Even though he has only won a single championship, few would question his claim as the greatest protoss performer within the Ongamenet StarLeague.

While he was insanely close to winning the MBC Game StarLeague in 2007, he never quite found his mojo when playing from the MBC Game studios. While he was the epitome of consistency within the Ongamenet StarLeague, his MBC Game StarLeague legacy had much to be desired.

While his protoss-versus-terran win rate within the MBC Game StarLeague games is a very respectable 72.4%, his protoss-verus-zerg win rate pales in comparison with a completely lackluster 27.8% win rate, and may have been the root cause of his relatively mediocre showings in the MBC Game StarLeague.

Just as a side note, Bisu's career is basically Stork's career turned in the other direction (60 points earned within the MBC Game StarLeague out of a career total of 80 points, which makes him have a slightly more balanced career).

Closing Thoughts

Explaining the extreme career asymmetry these players had was a task that was more difficult than I imagined, and certainly requires a deeper inspection then what I've been willing to put in.

I did notice that there is a tendency for great players with lopsided careers to have their focus shifted towards the Ongamenet StarLeague. Even in the most extreme cases of MBC Game StarLeague-only greats, such as sAviOr and Bisu, tended to have a more balanced career distribution than the Ongament StarLeague-only greats.

One explanation would be that MBC Game StarLeague had their own philosophy of MBC Game studios catering heavily towards the established players (examples include less experimental maps, more extensive usage of the seeds, favourable drafting phase for the seeds, and tournament brackets artificially restructured to minimize the chance of a favourite dropping out early).

This probably means that players who were successful within the MBC Game StarLeague were affored the luxury of being able to somewhat go on a cruise-mode what with the slanted system in their favour and MBC Game studio's tendency to go for more standard maps (which means less time needed to adjust to the nuances of the maps), in order to retain their seeding. Perhaps this allowed them the luxury of prepping themselves for success within the Ongamenet StarLeague realm, whereas the reverse would have been more difficult.

Another explanation would be that MBC Game StarLeague champions were just more well-rounded in general, since it has been widely established that the more respected players were rewarded more within the MBC Game StarLeague system. One method would be to see how well individual league success correlates with ProLeague success, and which of the two individual leagues are better indicators of pinpointing the ProLeague monsters. Perhaps a well structured study on this matter might settle the argument.

The final explanation I can think of is that Ongamenet StarLeague darlings may have been prematurely satisfied, leaving them unable to push themselves to the limit due to the adulation and popularity that conquering the Ongamenet StarLeague bestowed upon its champions.

I believe Bisu once said on stream that he got recognized in the streets more for his semi-finals appearance at the Ongamenet StarLeague than he did for winning the MBC Game StarLeague. It is true that unless you were a hardcore follower of the scene, most of the glory went to the champions of the Ongamenet StarLeague.

For now, that's all that I can think of.