Reverse WoW Blog (Life not Destroyed) - Page 2
[Silverflame]
Germany636 Posts
Thumbs up man! Thats what I am talking about.
Shaetan
United States1173 Posts
I loveeeeee RA Salvatore's Drizzt books! and I played WoW!

It is difficult to play the game at a competitive or semi-competitive level without letting it dictate the organization of your life at least a little.

There is a difference between playing the game with friends and raiding casually and raiding to get server/region/world first. The former can be accomplished at a fairly relaxed schedule whereas the latter almost always requires a 3-7 days/week, 4+ hours/day commitment for anywhere from 3 weeks to months. With that sort of schedule you're almost going to necessitate giving up on some other activity. Oddly enough the absolute highest tier of raiders spend the least time raiding overall they just frontload it all (e.g. Paragon raided almost 16 hours a day every day for about a week and a half but now they'll spend 3-4 hours a week to farm content).
It's so weird that gamers on a gamer-site have to explain why they love gaming and why they love to love it.
This isn't any old generations forum where people say you're shit because you play video games.

Dude.
We're just like you and everyone that pretends to be totally normal and don't play that much/is not that much into games is either
a) dumb, because this is a site for gamers (Sad thing is, I can name a few people that are here without being that much into games. that is really weird ... )
b) lying.
c) a troll

You are a gamer. We are gamers. We share your experiences, we share your thoughts. YOU are FUCKING WELCOME HERE. Don't act like it was otherwise!

So... Let's make this a REAL gamer blog:
+ Show Spoiler +

WoW sucks dude how can you play it? ~.~ Other games are SOO much better.



Put in spoilers because I don't want to start an actual discussion here lol :D
It's not the game that makes you addicted, it's the type of person. People like you can easily combine school and other stuff with playing WoW. But others can't.

Also am I right when I say that you play the game, not to play the game, but to play with the people you met in the game? WoW is one of the most social games out there because to succeed you have to cooperate. It's way more social than for example Farmville which is called a social game. But instead of cooperating with other people, you show off your farm which has better animals/plants than your friends. If that is a social game, every high-score based game is called a social game.
As I always say: Some men like to go fishing, so men like to go hunting, some like enjoying a nice cigar. I like to play games and there is as much wrong with that as there is with these other activities. So enjoy your thing, and let me enjoy mine.
On August 11 2011 11:32 Backpack wrote:
8. I firmly believe that "gaming addiction" does not exist and the horror stories you here are caused by lack of responsibility and willpower.


Dude, you dont get it.

Its the exact opposite. Gaming addiction is not a lack of willpower, it is willpower of the highest degree. It is people who are naturally very goal oriented and focused. And that is also the reason why gaming ends up so bad for them. Because the reward oriented nature of gaming is limited, hence breakdown of people who engage in gaming for such purposes. The people who are not as ambitious never become the diehard raiders or practice 15 hours a day, exactly because they do NOT have the will power to stay focused on a task.
OpticalShot
Canada6291 Posts
I played SimCity 2000/3000 a lot as a teenager, and I still play SimCity 4 time to time. Guess where I work at? Urban/transportation planning, design, and engineering. Who says games are all bad?
I don't usually respect a lot of WoW players because of the negative aspects that come with playing WoW. Many of my friends succumbed to WoW's addictive aspects and their lives are not better for it. Combine WoW and "smoke weed everyday" and you've got a recipe for a failed education. Only one actually graduated from university, as an electrical engineer, but he's still fat.

I absolutely respect how you've handled playing this game. There is nothing wrong with loving the game - I was pretty stoked too before it came out, but I never played because of initial hardware limitations. I'm glad that you enjoyed it and I'm glad that you've seen fit to move on. The sun won't shine forever on one thing, but that doesn't mean each thing's time in the sun should not be enjoyed.
I'd just like to throw in that the Dark Elf trilogy is just genius, especially those personal snippets from Drizzt, really cool.

Personally WoW has taught me that life is one big grind. -_- screw you grinding!
On August 11 2011 23:39 Andr3 wrote:
WoW has taught me that life is one big grind. -_- screw you grinding!



Similar view to mine. I like to treat life as Grand Theft Auto - San Andreas. Life is one big giant sandbox. Beat it one mission at a time.
Horuku
United States404 Posts
So is this a brag post in disguise? Your story is no different than all those told in the "WoW ruined my life!" thread, except you are reiterating a lot of the discussion there.

Of course WoW is a positive experience when you treat it as a game and not a life style, I thought that was the general consensus already. Oh well, it's your blog :\.
Riku
United States1019 Posts
Bravo, good read. 5/5

YAY, WoW! ;p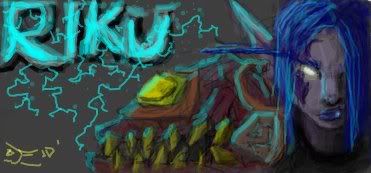 Kukaracha
France1954 Posts
The first part of your post sounded a lot like

"Don't tell me about this being a way to escape reality. Well so life was changing and becoming challenging so I found this thing called heroin..."


I will just add that I have too grown up with videogames, but this isn't an excuse to say "hey, I belong to a dark room with a screen." I personnally try to think about what video games are and what changes those virtual worlds have brought into our lives. If you embrace the lifestyle make sure to take a step back and think for a minute, or two, or three.

What everyone here probably knows is that most of the time spent on the net is fruitless. With that being said, it becomes important to not dwell in this sterile world and be well aware of one's responsabilities as a family member, a friend, a partner, a voter, a consumer, and a human being.


But now, the two precise and important problems I see here:

- IRL friends are necessary no matter what young nerds will say. SlayerrrwXTC498 will not help you if you have financial problems, or go to jail, or anything that really could knock you out. The occasional "I talk with people because I am a social animal" isn't as important as having a group of people who can rely on you and who can support you when life wants your head on a spike.

- Sean Plott is a good example because he actually left the crowd and stepped up for his passion, without forgetting his family or friends or studies or responsabilities, and without losing sight of the big picture. The immense majority of gamers are nothing like him, and this is why he is so admired and appreciated in the community.


But if you are happy and proud then everything is fine in a way. In a way, though.