Machinarium


A little less unknown than the previous two due to the fact that it is a recent release (2009) and that it has come to be labeled 'the king of indie games'. This is because the game company is quite small and the game itself is produced in flash.

What is Machinarium then? An incredibly charming puzzle-adventure with no dialogue whatsoever. Instead, the characters (robots, actually) create conversations with bubbles and images. The art is very detailed and the music adds to the atmosphere of the game very well. I am one of those retards who get stuck in puzzle games quite often, but hints has never been so intelligently incorporated into a game before. If you do not know exactly what to do, your little robot friend can help you by thinking up images of what to accomplish, and if that doesn't suffice you can play a mini-game to get more detailed clues.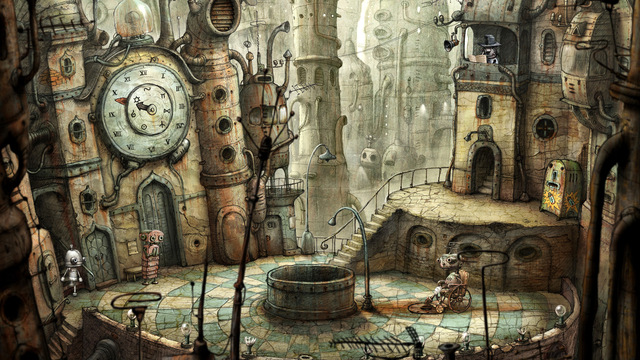 The game mixes cute humor with dystopian melancholy which works surprisingly well. You can make yourself bigger and smaller to solve certain puzzles, most of them involves getting past someone or reaching a certain item. A little short, but with an atmosphere as involving as this, it is certainly forgivable.

One interesting notion is that the game sold so poorly (mainly due to piracy) that Amanita Design held an 'amnesty campaign' where they lowered the price (from 20$ to 5$) in order to make the pirates redeem themselves.




To sum it up, Machinarium is no epic masterpiece but it is a hidden little gem worth playing if you have the slightest bit of patience. Because it is in flash, it obviously exists for MacOSx and linux too and apparently it was also released on Wiiware.