TSL3 on Liquipedia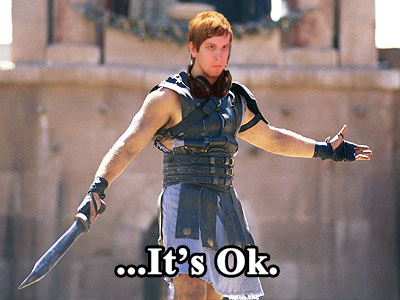 One of my few hobbies in StarCraft 2 is to follow the results of my favorite players. When I mean follow, I really mean it. Watching Naniwa grow over the past 6 months has been nothing but joy for a hard core Naniwa fan like myself. Not only has he completely reinvented himself, but he is more dominant than ever.
My love affair with Naniwa started when I was desperately trying to work out how to "beat those OP Marauders" in the first months of Starcraft 2's release. Initially I avoided watching Naniwa's games because I assumed he was just another 4gating Protoss - how much could you really learn from that? But after watching him in the finals of various tournaments I noticed that Naniwa wasn't 4gating at all - he was revolutionizing every facet of Protoss gameplay.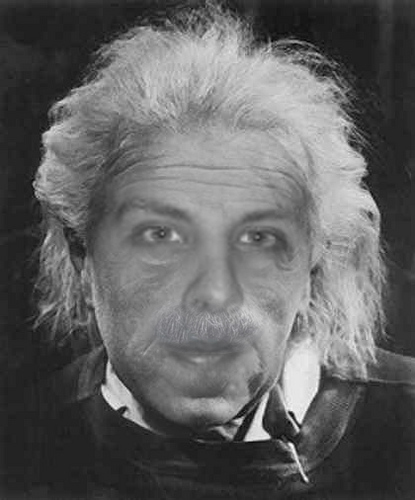 "Nanistein" by WhiteraCares
Artosis correctly pointed out when guest casting the TSL that Naniwa is an innovator. When you watch his builds you actually feel like you are learning things about the Protoss race. I was baffled and disappointed at the community for having him pegged as a simple cheesing Protoss when that clearly wasn't the case. With that said, he did have one of the sickest 4gates on the EU server!
But I think the most inspiring thing about Naniwa is how he has taken the huge amount of negativity in his life and turned things completely around. In various interviews we've discovered that Nani hasn't always had it easy and I'm sure you're all well aware of the severe community backlash that Nani felt during the EPS scandal. Despite all of this he sat down, focused, and practiced his ass off.
In the months following his disqualification he...
- Using the account boyardee he was the first to reach 3000 points on NA
- Using the account MeatyOwlLegs he was the first to reach 4000 points worldwide
- Became a player who can exploit any weaknesses of his opponent
He really has grown into an exceptional player. So when Naniwa was the second person to qualify for the TSL I was not in the least bit shocked. In the months following it has been an absolute pleasure to watch him tear through opponent after opponent. Indeed, his PvT is one of the most beautiful thing in SC2 which supplements his 92% winrate in PvT nicely.
http://www.youtube.com/watch?v=vFzgPJCXz8E
Now a man of modesty, Naniwa has grown into a truly Professional gamer and I can think of no words to better describe himself than those said in his latest TSL interview:
"I felt a bit down after I won MLG Dallas, but after a while I got tired of the MLG trophy to be honest, I like it and its a important part of my life but to be honest I really want to become the first bonjwa after some consideration. I want to show the world what I'm made off and prove to myself that I'm the best around.
Regarding complacency, I will always do my best to reassure my spot at the top,
I will never take it for granted. I only feel more and more hungry after each big win, and I hope to surpass MC soon in winnings."
--Plexa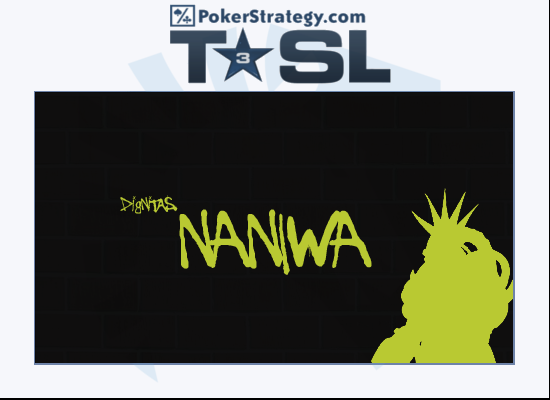 Cheerful by halvorg
http://www.youtube.com/watch?v=qriWclC7iQc
On May 08 2011 22:16 VoirDire wrote:
Naniwa has not lost a single BoX since Mars. That's pretty impressive.
Ret
- TSL3
GoOdy
- Black Dragon League
Drakke - MLG Dallas open bracket
Mattman333 - MLG Dallas open bracket
sung123
- MLG Dallas open bracket
Pokebunny
- MLG Dallas open bracket
TriMaster
- MLG Dallas open bracket
ViBE
- MLG Dallas open bracket
Machine
- MLG Dallas pool play
Agh_Antec - MLG Dallas pool play
Tyler
- MLG Dallas pool play
Drewbie
- MLG Dallas pool play
SeleCT
- MLG Dallas championship bracket
KiWiKaKi
- MLG Dallas championship bracket
ParanOid
- SC2CL s2
Bischu
- Road to Korea
FuRy
- Road to Korea
MorroW
- Road to Korea
BSW - Road to Korea
Jimpo
- Road to Korea
BlinG
-
Gadget Show Live
Socke
-
Gadget Show Live
SeleCT
-
Gadget Show Live
Socke
-
Gadget Show Live
GoOdy
- TSL 3
KawaiiRice
- NASL
CrunCher
- TSL 3
Satiini
- Black Dragon League
Naama
- Black Dragon League
dde
- NASL
SLush
- NASL
ThorZaIN
- IOL S3
Naugrim
- IOL S3
meRz
- IOL S3
HasuObs
- TSL 3
35 in a row and only just ended by SaSe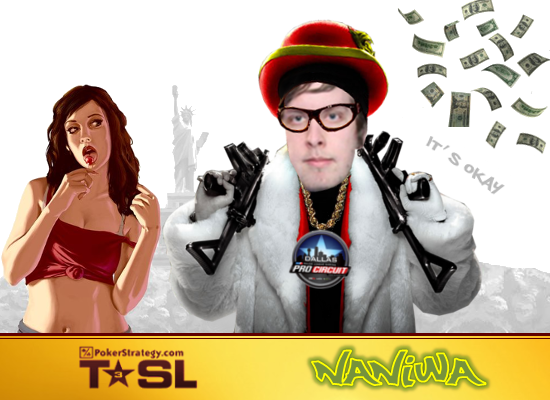 Cheerful by arctics86





Poll: What score will Naniwa win with?

4-2

(240)

44%

4-1

(116)

21%

4-3

(105)

19%

4-0

(84)

15%

545 total votes

Your vote: What score will Naniwa win with?



Links:
The Naniwa Fan Club!
Naniwa and Thorzain arrive in NYC
Naniwa on TLPD
Naniwa on Liquipedia
The Chronicles of Naniwa by Waxangel
TSL Qualifier #2 Recap