by Wax

Week #177 began with

herO getting back to his winning his ways, as he took the Korean Cup to win his first ESL Open since Week #168.

The European server cup saw

Clem win for the second week in a row, doing it in impressive fashion with no maps lost. The EU Cup also featured a surprise top four run from Firefly, who showed his great play in the WTL can translate to individual competition as well.



Astrea came out on top in the Americas Cup, going through tough gauntlet of DRG, Dark, and GuMiho in the final rounds.

In the non-ESL weeklies,

Serral won Kung Fu Cup #7 with a near-perfect run, with his only map loss coming against old-school Protoss Jim. KSL #12 went to

Classic, who defeated Dark and herO in the last two rounds.


---
ESL Open Korean Cup (partial bracket shown)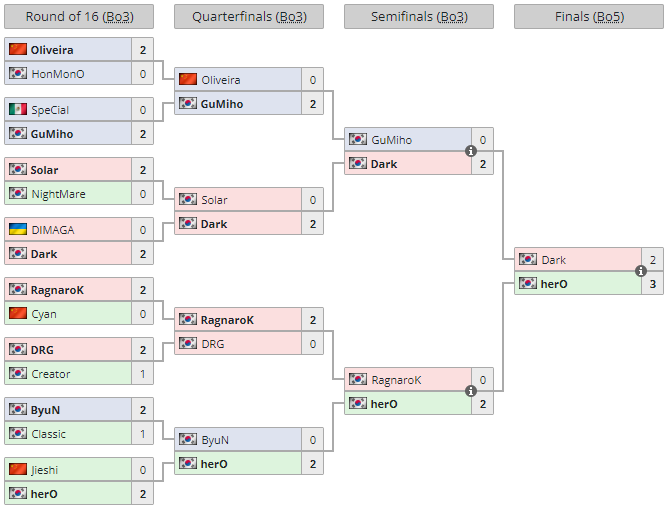 *****
ESL Open European Cup (partial bracket shown)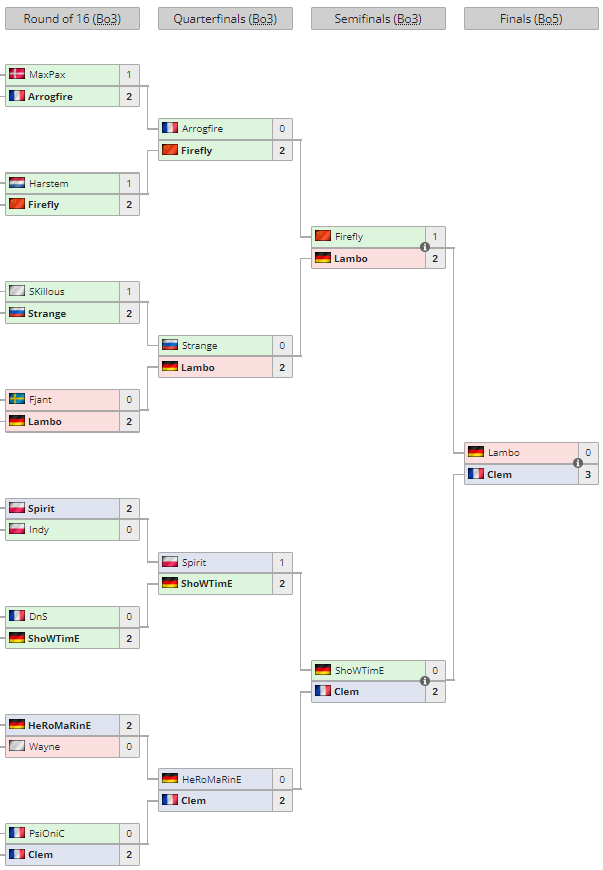 *****
ESL Open American Cup (partial bracket shown)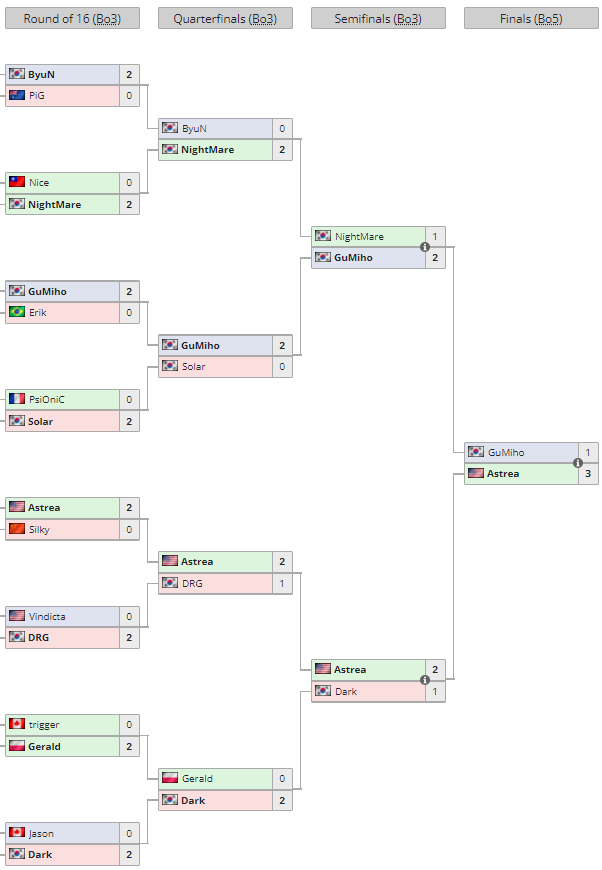 *****
Kung Fu Cup #7 (partial bracket shown)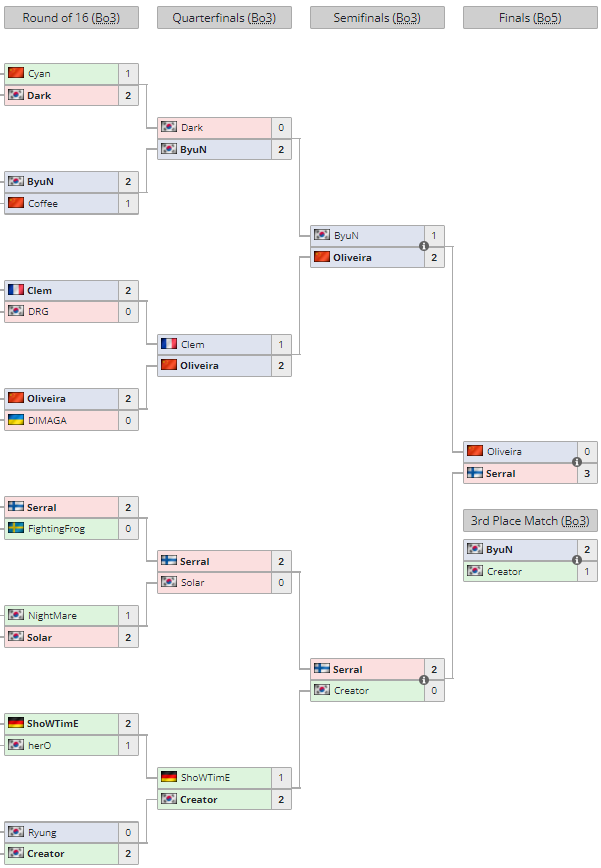 *****
Korean StarCraft League #12(Partial bracket shown)