by Wax

The ESL Open Cups stop for nothing, not even IEM Katowice 2023! Indeed, the weekly tournaments continued to be held through the World Championship, though attendance took an understandable hit.



Zoun, who returned to Korea early after being eliminated in the RO36 of IEM Katowice, picked up a small consolation prize Korean server cup. He was by far the strongest player who signed up, and he took a 3-0 victory over Aligulac.com's 133rd ranked player

Nanami to secure his $200 prize.

The European Cup took place the day after IEM Katowice concluded, allowing HeroMarine and Spirit to rejoin the fray (even Indy, who had worked production at IEM Katowice, tried his hand). However, neither of the world championship competitors even reached the finals—instead it was

SKillous and

goblin who fought it out for the title of weekly champion. SKillous prevailed with a 3-0 victory in the finals, winning the EU cup for the second straight week.

Finally, the American Cup went to

MaxPax, who had been upset by goblin in the semifinals of the European cup.

HeroMarine gave the American Cup a try as well, but was ultimately defeated 3-1 by the Danish dynamo in the finals.

Some uncertainty lingered over whether or not the ESL Open Cups would continue to be held in the weeks after Katowice, but now it appears that the cups will continue to be held throughout the 'off-season' (at least the next two weeks of games are scheduled on ESL's website).


---
Korean Cup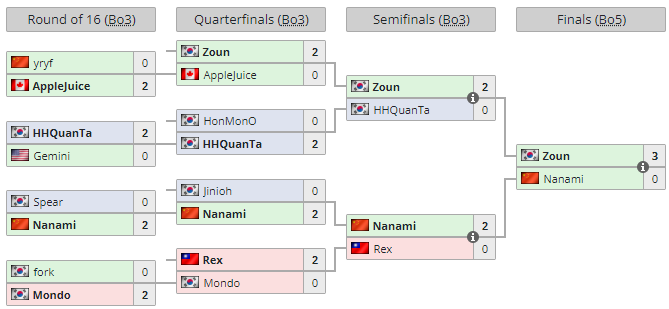 *****
European Cup (partial bracket shown)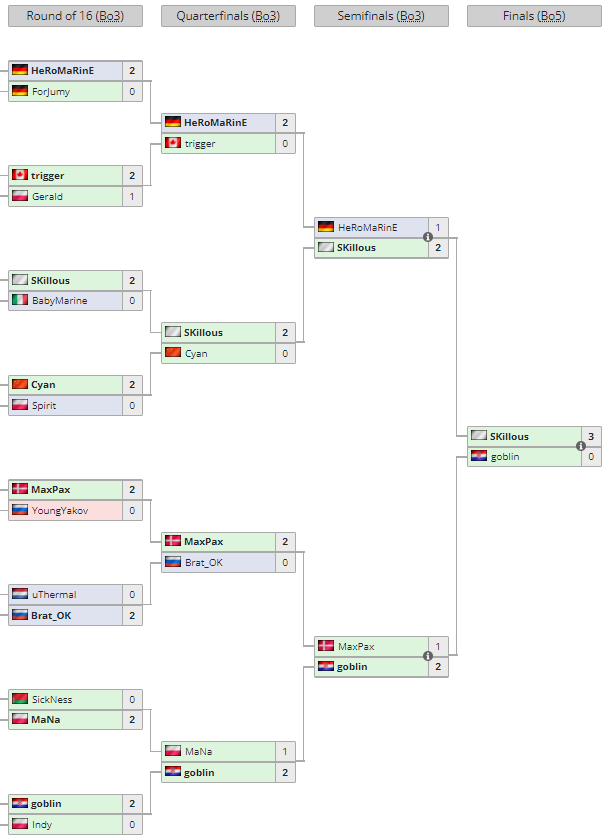 *****
American Cup (partial bracket shown)