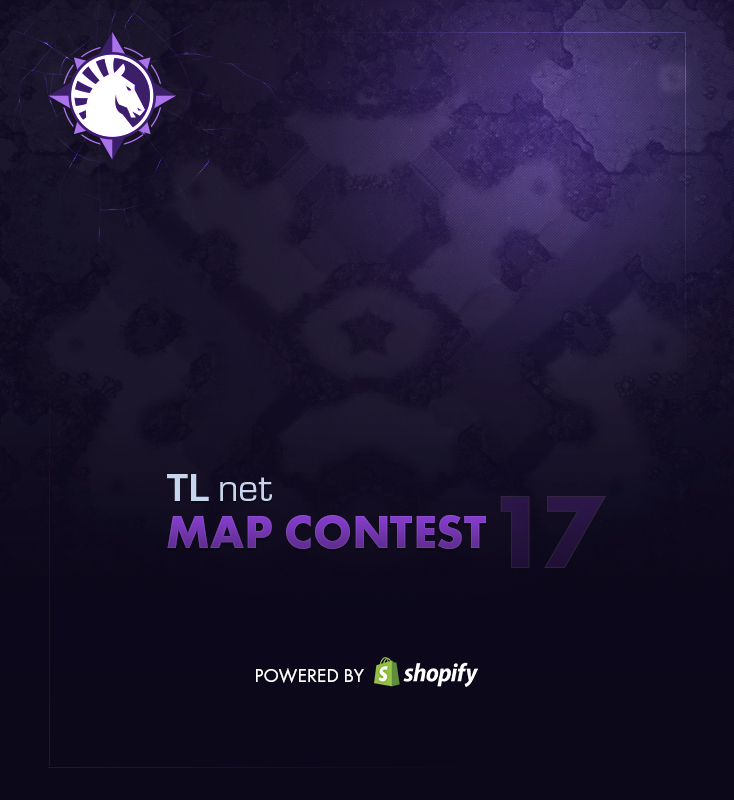 It's time to announce the winners of TL.net Map Contest #17!
Before we announce the results, we'd like to extend our gratitude to all of the map-makers for their submissions, the judges for selecting the sixteen finalists, Wardi and TLMC tournament participants for trialing the new maps, and Shopify, ESL, and Blizzard for making the TLMC possible.
Mapmakers will receive $200 per map that finished in the top sixteen, and receive additional prize money for maps that finish in the top five as chosen by public vote:
1st place - $800

2nd place - $500

3rd place - $250

4th place - $150

5th place- $100
We'd also like to remind the community that the top placing maps in TLMC #17 are
not guaranteed
to be added to the competitive ladder. ESL and Blizzard will reference TLMC #17 and choose which maps to add at their own discretion.
Full Results
Congratulations to all of the winners and finalists! We look forward to seeing your maps on the ladder in the near future.
1st: Starchild

2nd: Altitude

3rd: Lazarus Wastes

4th: Royal Blood

5th: Cryolysis

6th: Silver Wall

7th: Taitalika

8th: Black Engine

9th: Babylon

10th: Armistice

11th: Pink Moon

12th: Ancient Cistern

13th: Gresvan

14th: Dragon Scales

15th: Erreholm

16th: Electron
Read our
finalists post
for detailed views of all sixteen maps.
Notice: Voting Adjustments
After examining voting patterns and interviewing the TLMC participants, we discovered that more than one participant engaged in direct or indirect vote solicitation.
There are no explicit rules in TLMC regarding vote solicitation, and to some extent, it might be seen as an unavoidable side effect of having public voting. However, the abnormal voting patterns in TLMC #17 had a significant impact on the final standings, to the degree that we felt it went against the spirit of TLMC: StarCraft community members voting based on what they think are the best maps.
Thus, we've decided to discard all votes from TL.net accounts that were newly created during the 1-week voting period. While this is not an ideal or perfect solution, it is the most practical and realistic way to reach what we believe is a fair final ranking.
TL.net must take the blame for not having clearer rules regarding vote solicitation, and we apologize for not being better prepared for such a scenario. We will review our public voting system in future contests.
The map-makers who engaged in vote solicitation are deemed to have acted without malice, given the information they had about TLMC and public voting contests in general. TL.net will not penalize them nor disclose their identities. Their map submissions remain valid, and prize money will be awarded according to the adjusted standings in this post.