The first week of DHM Valencia regional competition saw SpeCial and Nice continue their reigns in Latin America and Taiwan/HK/Macau/Japan, while the Oceania & Rest of Asia region welcomed a first-time champion in Vietnamese Zerg player MeomaikA. All three players have earned flights and accommodations to compete at the live season finals at DreamHack Valencia, as well as seeds into the third group stage of the event.

DHM Valencia moves on to the second week of regionals on May 24th, with North America starting group stage competition, Europe playing out the second half of its group stage, and China playing out its regional in its entirety.


---
Latin America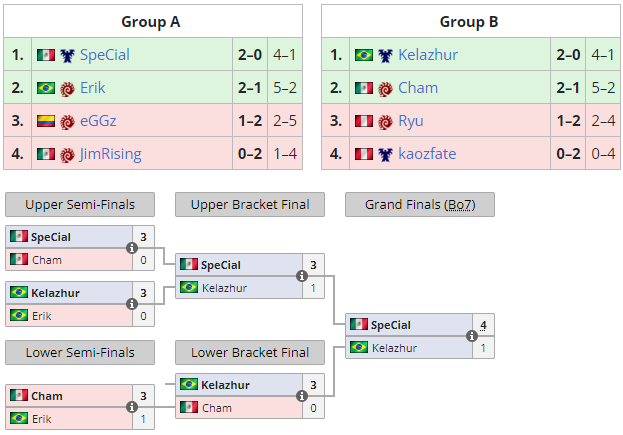 Say what you will about Rogue in best of seven matches—the truly most inevitable thing in StarCraft II is SpeCial winning the Latin American regional. Headed into the finals against Kelazhur, SpeCial had already won all six DHM: Latin America tournaments held under the EPT system, and little had changed inside the region for fans to expect a different outcome.

Indeed, the finals ended up being a TvT showcase for Juanito. Not only did he use his signature mech strategies, but he also experimented with some fast 2-Starport play which flummoxed his Brazilian opponent. He ended up taking a comfortable 4-1 victory (with a 1 map winners bracket advantage), with Kelazhur salvaging one map by breaking SpeCial before he could get his mech dug in.

With the victory, SpeCial improved to a perfect seven-for-seven finals record in DHM: Latin America tournaments, and also made it fifteen consecutive LATAM regional championships won when adding in WCS and Copa America results as well. In the post match interview, a less than enthused SpeCial quipped "I guess it feels good, right? I should at least win this one." Once you've won fifteen straight, maybe even winning can start to feel routine.


---
Taiwan / Hong Kong / Macau / Japan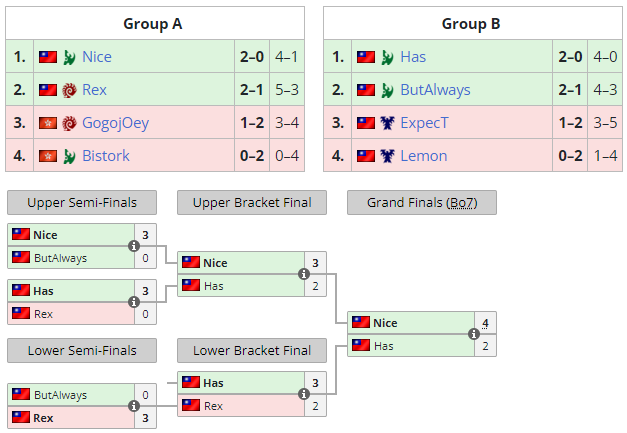 Taiwan/HK/Macau/Japan was the other regional that welcomed a repeat champion in week one, though 'only' a two-time consecutive champion in this case. Despite struggling with illness over the weekend, Nice won his second straight Taiwanese title with yet another finals triumph against regional rival Has. In previous seasons, Nice had commented that his superior macro play would allow him to beat Has as long as his defense held up. That proved to be the case in this particular finals as well, with Nice successfully deflecting Has' attacks to take a solid 4-2 victory. The victory gave Nice a total of five championships in seven DHM: Taiwan events, with Has winning the remaining two.


---
Oceania & Rest of Asia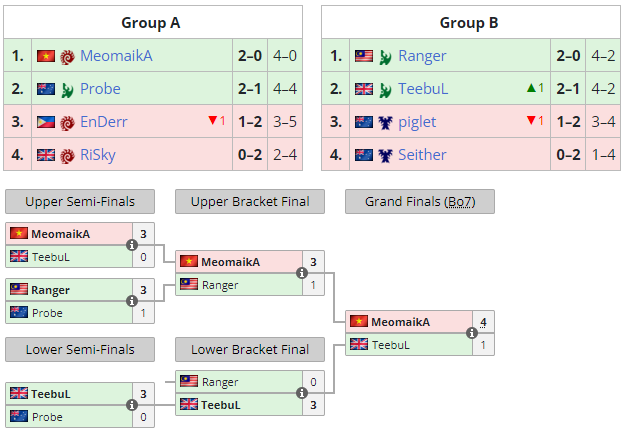 Oceania & Rest of Asia continued to be the most chaotic and least predictable of all the DreamHack Masters regions, producing its fifth unique champion in seven seasons of play. Vietnamese Zerg player MeomaikA claimed the DHM regional championship for the very first time, defeating the defending champion TeebuL 4-1 in the grand finals. Overall, it was a very successful tournament for the "Rest of Asia" portion of the region, with TeebuL representing Pakistan and 3rd place player Ranger representing Malaysia.

MeokmaikA made sure to celebrate with style after winning the championship, crowning himself with a ring of laurels and wearing it throughout the winners interview. Despite this ostentatious display, MeomaikA also made some jokes at his own expense, thanking Ranger and TeebuL for 'helping' him with his problem match-up of ZvT by knocking all the Terrans out of the tournament in the earlier rounds.


---
Europe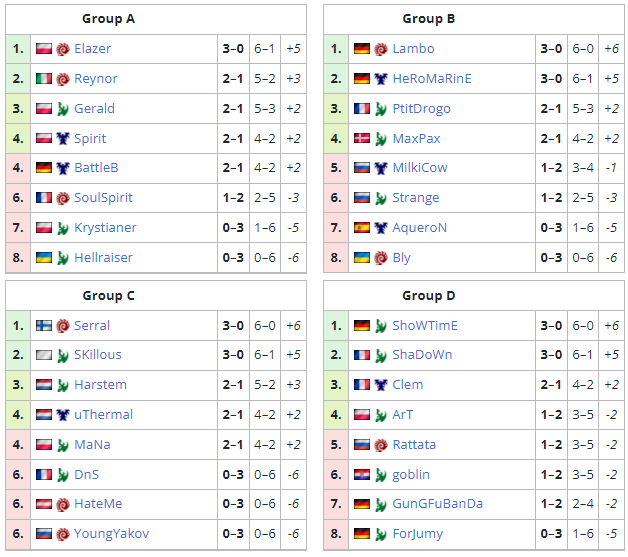 ---
North America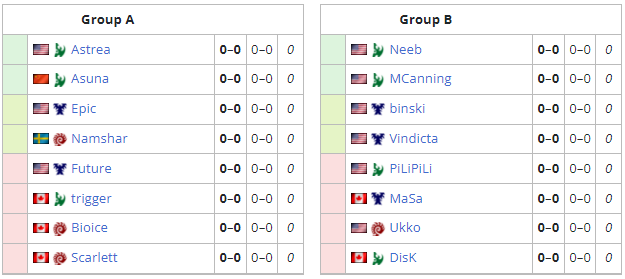 ---
China