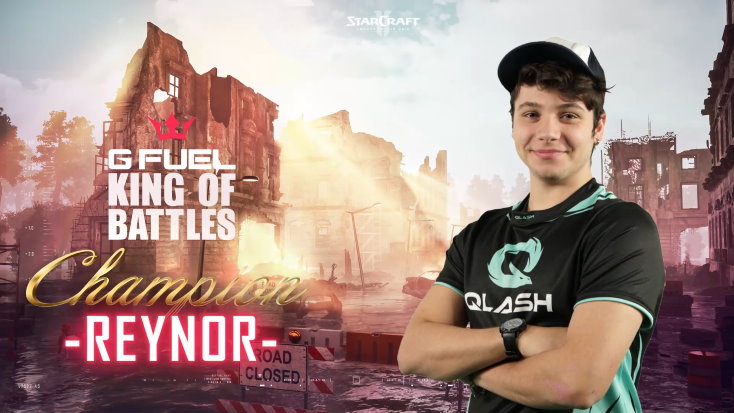 Reynor returned to his winning ways after a ten-month championship drought, running through an imposing playoff gauntlet of herO, Clem, and finally Serral to win the King of Battles 3 championship.

As the first major international event of the 2022/23 ESL Pro Tour, KoB3 picked up where the previous tour left off with Serral and Reynor meeting in a grand finals rematch from IEM Katowice. But if Serral came out as the World Champion after a closely contested, seven game finals in Poland, this time Reynor was able to gain a modicum of revenge with a crushing 4-0 sweep in King of Battles.


The first grand finals game was the closest one, with the two Zergs gridlocked until Reynor was able to outmaneuver Serral in the late-game Lurker-Viper wars. Reynor picked up a much easier win in game two, securing a fast gold base on Pride of Altaris and swarming over Serral with his resource advantage.

Game three on Blackburn was a map Serral had a good chance of winning after he established firm mid-game control with Roaches and Mutalisks. However, a daring Tunneling Claws backdoor attack from Reynor allowed him to turn the game around, and he finished Serral off with Lurkers. Reynor then closed things out in clinical fashion on Glittering Ashes, smashing Serral's Muta-Roach composition with his own Corruptor-Roach army to finish the sweep.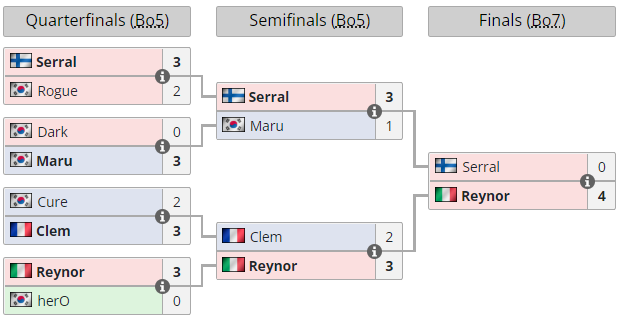 Reynor had a much closer match in the semis, where he faced his other major regional rival in Clem. The first two matches in the series were reminiscent of their many classic clashes in the DHM: Europe region, with the two players battling it out almost non-stop. Ultimately, Reynor proved to be slightly better on the day, coming out with a 3-2 victory. Combined with his 3-0 sweep against herO in the quarterfinals (which featured a very herO-like game one where mass Oracles were almost enough to disorient Reynor and defeat him), Reynor finished King of Battles 3 with BO5+ victories against three of the top TvZ, PvZ, and ZvZ players in the world.

For his victory, Reynor won the first place prize of $4,050 and picked up 250 EPT points which puts him on top of the EPT Europe standings for now. While the prize is a modest payday compared to the IEM Katowice jackpot, such an impressive run surely places him as the favorite to win not only the upcoming DHM: Valencia Europe regional (May 18-June 5th), but perhaps also the in-person DHM Valencia Open tournament as well (July 1).