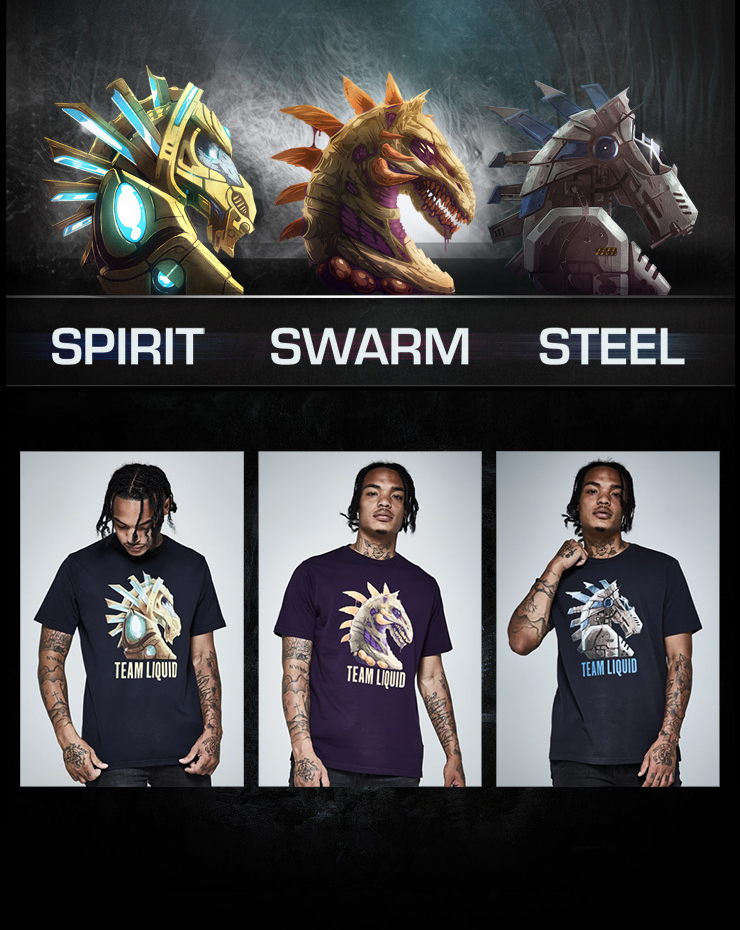 It has been 9 long years since we unveiled our Spirit, Swarm, Steel collection and the t-shirts have, over time, become iconic in the StarCraft community. With TSL coming back from an 8 year break, we felt like this was also the time to bring back the t-shirts! We were extremely happy and surprised to see how many people wanted us to re-stock on some of the first merch we ever released.
As you can tell, we've made some slight modifications. We've updated the word-mark to feel more modern and we've changed the base colors of the shirts, but kept the original artwork as you know it. Our attempt to refine an old concept while staying true to our roots.
If you think about it, these shirts are ideal for every StarCraft II fan. Not only can you show what game you're proud of, you can even go further by representing your faction, all the while also supporting your favorite esports team and website. So if you never got around to shopping these classics, or didn't like them at the time but have grown wiser with age, or are new to StarCraft II — these are the right fit for you.
GET YOUR T-SHIRT HERE
An important note on sizing: in our update, we also changed the t-shirt sizing, to give them a more loose fit. So if you're looking for a more snug fit, you might want to go down a size. We recommend you check out the fitting guide available on the store.