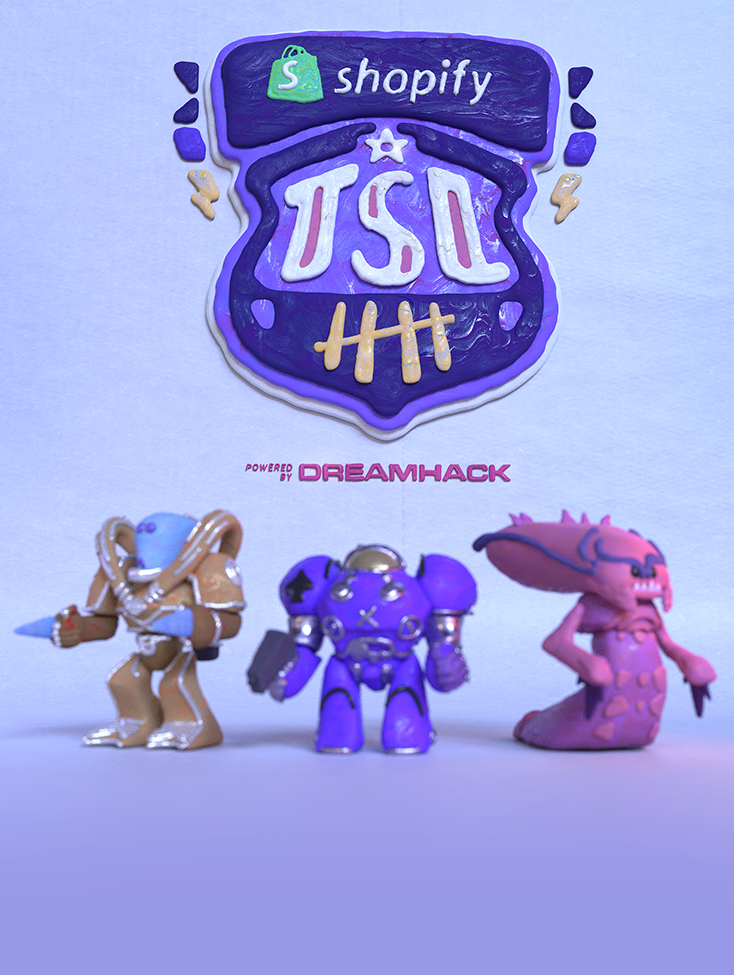 presents
TLO's "True or False": Final weekend
TSL is nearing its end, and so is the TLO challenge. Over the weeks, Dario has shown himself to know what he's talking about. Last weekend, he came in with three really bold predictions and the #false #false #false squad came out in force. Well hopefully you all learned a lesson: you don't doubt NostroDarios. TLO even put out a video message to all the unbelievers after the weekend:

So will you doubt him again, or have you accepted TLO as your lord and chair-getter?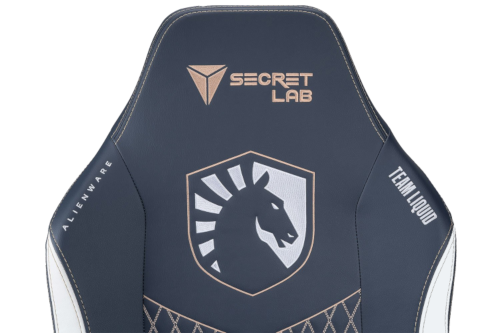 Wouldn't this look sweet by your gaming rig?
As a reminder: every correct prediction gives you one ticket that goes into our raffle at the end of TSL 5. That means that it's never too late to enter the competition. And if you don't win, you can still buy a chair on the Secretlab website!
Final predictions:
#TerranPatch Both Loserbracket finals will be won by the Terran players.
Trap vs Soo. Total game time of the entire Bo5 won't exceed 55 minutes. (Based on the in-game timer so pauses does not count towards this challenge)
Rotti's second chance: Rotti will be incorrect in at least half his predictions Saturday.
If you want to enter today's contest, post in this thread. Your post has to use the following format:

Also note that you MUST provide us with three predictions. Less, or more, than that and your entry will be invalidated
All entries will be collected at the start of the broadcast — Saturday, May 23 12:00pm GMT (GMT+00:00)
Current leaderboard:+ Show Spoiler +
Below list is sorted first by score and then in alphabetical order.
7 points:
PuPu

6
Calt
Daffe
DeG3n
Kal HuN
Pandain
SharpFlex
Torrathyr
Zetter

5
Andi_Goldberger
Artemios
ballehatten
BlazingGlory
caiobex
ChriS-X
CommanderS
Copenhagendas
dbRic1203
ExOstriker
FightingFrog
floating__bee
FluffyOps
Javah
LemonyTang
MajuGarzett
ObeyMyCMD
oGoZenob
Powerfoe
requieted
Seeker
shortistuff
Solar424
stilt
Totoro1
umelbumel
Valiver

4
AirbladeOrange
Akasha
Archile
AscorbicAcid
AzAlexZ
baumes_baum
BisuDagger
Bob_Vernen
Captain Peabody
Cephiro
Ciaus_Dronu
Craigcowley
deacon.frost
Decendos
DieuCure
dontgonearthecastle
everyonelovesprime
FlowerBunny
General1330
Geo.Rion
ggrrg
Greenei
Hacin
HzVee
johnnywup
Karlstar9202
Kori
Liquid`Nazgul
ludis-
Mettis
Mo_TLnet
Musicus
Nakajin
Rain97
Riivou
Rivotril
Rob-Zero
rolty125
Ronski
Ruiyichi1
SaTiN
SenorChang
SetStndbySmn
shinrA619
slant
SoleSteeler
Strat4lyfe
Superouman
Tommy131313
Vindicare605
vyzion
WukWuk
ZeaCore

3 points:
AbouSV
Aestey
Agaton
Ander.2346
AnungUnRama
AusProbe
AweesomeSauce
BlackPride
Borsti
catplanetcatplanet
curtisnewt
CWeS_Neuling
DarkPlasmaBall
Delta104x
etpwnhome
Executer08
Fireklaw
Formicadri
FrkFrJss
Gemini_19
ggByron
gnuoy000
Goblink
gophersnake
GruGloG
Harris1st
InfCereal
Jakroth
jeeneeus
joshie0808
Jubulani
Kentredenite
KompisRobzki1
LlamaNamedOsama
Maynarde
McgregorSC
MoltenSC
MrMischelito
naughtDE
Noev
NoiRequiem
NoS-Craig
NunedQ
Olli
OsaX Nymloth
pengwin
RDaneelOlivaw
Rexo
riche
robi247
robih
RoninKenshin
rpddropshot
SC-Shield
Seracis
SetGuitarsToKill
Shkudde
sneakyfox
Socke
StarcraftPeffo
stardog
sVnteen
SweetSerpentine1
TentativePanda
TheCheapSkate
WightyCity
zatic
Zeon0
ZigguratOfUr
Ziggy

2 points
_BAR_
Aegwynn
aidoSC
Alejandrisha
Arcanefrost
atchosvk
Big J
BlackJakoo
blooblooblahblah
Brained
Chaosvuistje
ClimbeR96
Dakob8
DarkGamer
digmouse
DJWilma
FlaShFTW
Fuell
FunkyFerdi
Furlisht
GGzerG
Ghosti
GrantStarcraft
GuSty
IArako
Infiiiniity
iyaerP
JanDe
Jealous
Joosh93
Justinian
Khanpeki
Kinky
Kitai
laptopracer
Lazorstorm
LennX
lidden
Light1082
loft
loppy2345
MadMarc
mcmartini
meadmug
MothOpe
muppet70
oEkY
OmegaSC2
PabloSanchez
Pandaz1ng
pinball777
Poopi
PopHip
ProfessorCheese
Pwere
Rhiot
Rowene
s.a.y
Seanly
seph`
Serimek
skiLLet_
skyguy666
Sorusaba
ssg
starkiller123
suriel-
TheLordofAwesome
tommygun
Tomoffel
travis
Warcloud
yxme
zarepath
ZVRDwf

1 point
739
-HuShang-
-StrifeX-
[UoN]Sentinel
a12chaic
a1Sovereign
Acrofales
Aiomon
Aphex3DS
ArchaicSoul
Archangelsc2l
argonautdice
B42b42oss4
billis123
bLaDESC2
Blargh
BLinD-RawR
blutrot
Bonkarooni
CaptainBurnTurn
Cerulean1
ChaosArcher
CharactR
chipmonklord17
CloudCat
czarrrny
D-light
Danglars
Darkwolfiex
derkopf
Diddy
DisReSpeCTsc2
egrimm
ElPres1dente
EndlessViolence
esReveR
Estraizher
Foxik
FXOTheoRy
geokilla
Howard_Kao
Insidioussc2
Jc2
jimminy_kriket
leublix
Liquid`MaNa
loSleb
Luolis
MarianoSC2
MartijnDeGussem
Matiz_pl
Matroid_Prime
Moonerz
Mr.Aw3s0m3
Mverdo
nachtkap
Nathanias
NExt
NicolasJohnson
Noumena
Parser
Phredxor
Pistolen-Luuk
PkE
pres.sure
qcHanHan
qwpo
RLRTurkeyDano
ROOTCatZ
Sciosis
seemsgood
Sholip
snoopyt7
StasisField
stolensheep
sugarmuffinpuff
The_Templar
theseksisushi
ToKoreaWithLove
Topin
UncleBrothers
VaeVictus2
WardiTV
Xamo
Yugi Moto
ZealotKiller