RagnaroK, SpeCial advance from final GSL RO32 group - Page 3
Musicus
Germany22890 Posts
Wow wtf, gotta watch that group. Seems like the biggest upset in a ro32 group ever.
On May 12 2019 16:22 deacon.frost wrote:

Suuuure, also thsi started when multiple tournaments have so many good tosses who play so better than terrans. Or zergs. But that's just how it works, they just play better, we have to deal with it, nothing to do with maps, balance or the game at all.



It literally started years before! And Charoisaur is right, PvZ is the problem.

RagnaGOD could really become the next top Zerg in Korea if he works hard on his weakest matchup; Special did it again, after he defeated Classic last BlizzCon.

burnturn
United States47 Posts
When I saw that sOs lost to SpeCial twice I just thought he was being dumb, because sOs has the best PvT right now, so how could he lose like that right? But then I went and watched all four games, and it was honestly epic. sOs played great in the losses, just SpeCial showed how absolutely amazing he can be sometimes.
Congratulations to SpeCial on his first Ro16 appearance, and RagnaroK for beating TY and SpeCial.

On May 12 2019 07:44 brickrd wrote:

if a foreign toss beat a code S terran 4-0 we would have another 500 reply thread called welcome to zparcraft 2 by now lol

somehow it magically never counts when terrans win



special is best foreign terran ever, and btw rail beat innovation in macro game at wesg, can you imagine some low tier foreign terran beating top kr toss like that? at least one map, it's literally unimaginable lol
Really curious how the group selection and upcoming Ro16 are going to play out, now that so many fixtures and usually tier 1 players aren't even there. The fact that the Ro16 group selection won't be another Maru court makes it so much more interesting.
wow, only the sOs vs TY match went the way I've expected, CG to both.
Were there any crazy innovative games by RagnaroK? I mean, I assume a lot of nydus, but anything especially creative that I should watch?
KingofdaHipHop
United States25575 Posts
One of the most fun groups I've watched in a long time. Really happy for Special, and dead impressed from RagnaroK. His counter play against the battle cruisers was pretty cool and he's looking really strong macro wise
On May 12 2019 17:09 sneakyfox wrote:
TY had advanced from nine straight Ro32's before this. Will be the first group nominations in LotV without TY present


I did not know that. Sad to hear that he was that close to get the Nestea award and the PartinG award the same season.
Harris1st
Germany2335 Posts
This was awesome to watch! Great games. Made some of the other groups look like scrubs IMO

Also FUSION CORE DANCE!! Never forget #day9 #dayJ
The day I finally found time to watch ro32 and it DELIVERED.

I hope for the BC opening to become standard TvZ for years to come.
Circumstance
United States11048 Posts
The only other time I can think of that a GSL group went this far off the rails was in 2014, Season 2, Ro16, Group B.
This is that caliber of illogic.

Shellshock
United States95212 Posts
well I definitely picked this group wrong
EEk1TwEEk
Russian Federation94 Posts
On May 14 2019 13:10 Shellshock wrote:
well I definitely picked this group wrong



we all did +)
On May 15 2019 01:55 Durnuu wrote: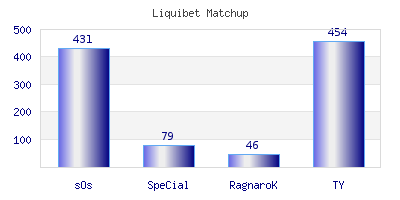 Lmao
FrostedMiniWheats
United States30729 Posts
On May 15 2019 01:55 Durnuu wrote: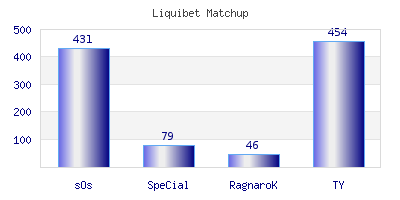 Usually I at least get one right -. -;
Alejandrisha
United States5862 Posts
special is my new favorite foreigner. loved the games but loved the interview even more. he is so likable and human
FueledUpAndReadyToGo
Netherlands25352 Posts
When I read this title I was not expecting the other people in the group to be TY and sOs