GomTV Press release few minutes ago

"Yellow's trailer during GSL July finals awakened viewers curiosity. Gom TV will broadcast every Friday starting august 12 the training of Yellow after the GSTL Venus League, and after the GSL August Finals.

This program will be called Project A. He will be coached by someone and train hard [N : coach not announced yet]

Shin Sung Ho, Program Director :
Yellow took a lot of time to take his decision. Down the line, he decided to answer positively and take the risky bet to prepare day and night. Yellow will challenge the Code A and I think it will be a success, I will cheer for him till the end.
"

Couldn't catch if he would Code B or get a FreePass to Code A.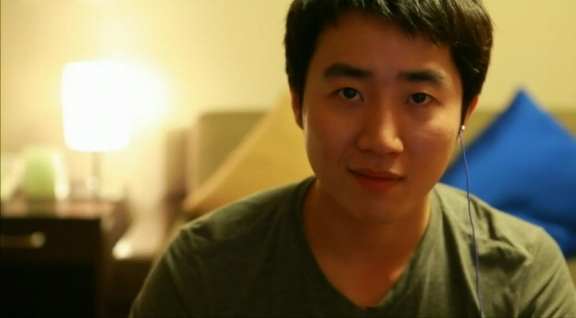 + Show Spoiler +


<2011.08.09>
그가 돌아온다!
홍진호, GSL에 도전장을 내밀다!

-전직 프로게이머 홍진호 선수 GSL 코드A에 도전
-홍진호 선수의 GSL 코드A 리얼 도전기 '프로젝트 A' 곰TV에서 8월 12일 첫 방송
-혹독한 트레이닝을 담당할 코치와 멘토는 누가 될 것인지 궁금증 자아내

지난 펩시 GSL July 결승부터 곰TV를 통해 방송되며 e스포츠 팬들의 궁금증과 관심을 자아내었던 홍진호 선수 티저 영상의 실체가 드디어 공개 되었다.

펩시 GSL July 결승 현장에서 최초 공개되었던 홍진호 선수의 티저 영상은 홍진호 선수가 망치를 들고 마우스, 키보드, 모니터를 차례로 힘차게 부수는 장면으로만 구성되어 e스포츠 팬들의 궁금증과 흥미, 그리고 각종 추측을 불러 일으켰다.

곰TV는 관련 영상이 8월 12일부터 방송되는 홍진호 선수의 GSL 코드A 리얼 도전기인 '프로젝트 A'의 티저 영상이며 이 프로그램은 홍진호 선수가 7주 간의 혹독한 트레이닝을 받고 9월에 진행되는 GSL Oct. 코드A에 도전하는 내용으로 구성될 것이라고 밝혔다.

지난 선수 시절 큰 활약을 펼쳤던 홍진호 선수는 다시 한 번 도약하는 모습을 보여주기 위해 새로운 환경에서 열심히 노력하고 있으며, 이런 홍진호 선수를 도와주기 위해 현재 GSL 최강의 선수들과 코치들이 출연할 것으로 알려져 시청하는 팬들에게 또 다른 재미를 안겨줄 것으로 보인다.

'프로젝트 A' 첫 방송은 8월 12일 곰TV를 통해 진행되며 매 주 금요일에 펼쳐지는 2011 GSTL Season1 비너스 리그 직후 3주간 방송 될 예정이다. 또한 홍진호 선수 도전의 최종 결과를 담은 마지막 방송은 펩시 GSL Aug. 결승전 이후 방송될 것으로 알려졌다.

곰TV 제작센터 신성호PD는 "홍진호 선수가 촬영을 결정하기까지 많은 생각을 한 것으로 알고 있다. 하지만 결정 이후에는 좋은 결과를 내기 위해 밤낮없이 연습에 매진하고 있다."며 "홍진호 선수의 GSL 코드A 도전이 과연 성공할 것인지, 끝까지 함께 응원해주시기를 바란다"고 전했다.

'프로젝트 A' 는 곰TV에서 시청할 수 있다. (끝)