Introduction: What's in a Name?
Gangnam Terran
has to be one of the greatest names given to a strategy in StarCraft 2, if not all of gaming.
Never heard of it? Well, in English speaking circles, it's known by the clunkier and significantly less cool title of "Habitation-Station-gold-base-command-center-float."
The name Gangnam Terran comes from a clever play on Korean popular culture. If you've used the internet in the last year or so, you'll have heard of PSY's viral sensation
Gangnam Style
. Gangnam refers to a particularly affluent district of Seoul, a symbol of Korean wealth and materialism that PSY satirizes in his song. Coincidentally, Gangnam literally translates to "south of the river," lying south across the Han river from Seoul's old downtown.
Given that the Habitation Station gold float is a strategy where you move south across a river (IN SPACE!!!) in pursuit of great material wealth, Gangnam Terran couldn't be a more appropriate name. Kudos to the Koreans -- That's some TLO level creativity.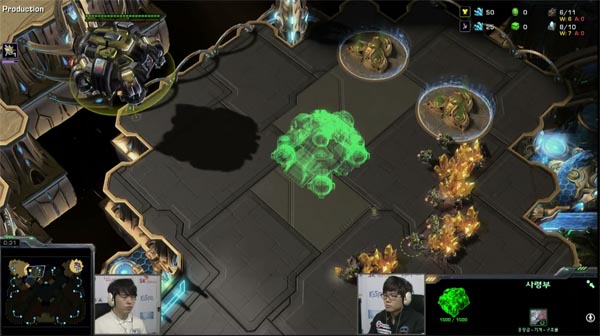 One of the best players at using Gangnam Terran has been
CJ_Bbyong
. While he's been a great all around player in Proleague, he's looked especially dominant when playing TvP on Habitation Station. With a 3-0 record against top class Protoss players (Stork, PartinG, and sOs) on the map, Bbyong has shown an unmatched mastery of Gangnam Terran.
Basic Build Order:
Lift Command Center to gold base
8 Supply Depot
10 Barracks
11 Refinery
13 (Barracks completes) Marine, Orbital, Bunker
Constant Marine production
16 Factory
16 Supply Depot
17 Refinery

Unlike many one base plays, Bbyong's version of Gangnam Terran is gimmick free and totally solid – not what you'd expect from what's essentially a 1-base all-in! There is no trickery involved as his opponents are completely aware of what he is going to do. However, just knowing is not enough to stop Bbyong, due his beautiful scouting, precise execution, and manipulation of the information game.
Up until the four minute mark, Bbyong plays each game almost identically, following the basic build order shown to the left.
After this opening template, Bbyong gets a widow mine for defense while going for Starport tech. Bbyong can adapt his build depending on what he scouts from his opponent. His end goal in terms of production is set at one factory, one starport, and four marines at a time (whatever combination of barracks and reactors), but he can take different paths to get there. Once Bbyong has set himself up, he makes sure he doesn't cut any corners and uses simple, solid principles to secure the win.
Bbyong vs Stork
Build Order:
Lift Command Center to gold base
8 Supply Depot
10 Barracks #1
11 Refinery
13 Marine (produce 5 until reactor, then resume)
13 Orbital Command, Bunker
16 Factory, Refinery, Supply Depot
23 Starport, Widow Mine, Supply Depot
26 Hellion, Reactor (on Rax #1), Barracks #2
29 Tech lab on Starport
29 Barracks #3
30 Raven, Tech lab on Factory
Cut SCVs here, 22 total
Tank production when ready
[6:30] Banshee + Cloak

In this game, Stork missed the initial scout, but ultimately it did not have too much of an impact on the outcome because Bbyong doesn't plan on tricking anyone with this build. Even so, Stork did still spot the factory go down, so he knew that a tech based play is coming out of Bbyong.
Bbyong in this game chose to go up to five marines and then made a reactor immediately upon seeing the stalker and mothership core. By seeing this early pressure coming, he knew that Stork could either have skipped his nexus or gotten a later one. With this knowledge, there are a few options Bbyong had to account for; Stork could be going for a gateway rush, in which case the bunker will hold with repairs, a late expansion, meaning that not as many marines are needed to defend, or fast tech. The first two options are covered by simply having a bunker, and the last option will be taken care of by the starport.
The way he chose to defend against a tech based response from Stork was to get a fast raven out. The widow mine and bunker provide coverage for all the workers against an oracle rush, while the raven provides detection for dark templars and also the point defence drone against blink plays. Bbyong is watertight.
The crucial hellion scout at 6:00 showed Bbyong that Stork was going for a one base blink play, and Bbyong's reaction was perfect. He knew that Stork probably did not have many observers out after making so many stalkers off a one-base economy, and thus went for cloaked banshees. The first observer was with the stalker ball looking for an opening in Bbyong's high ground fortress, and then a cloaked banshee waltzed into Storks base completely uncontested and began to pick off his workers.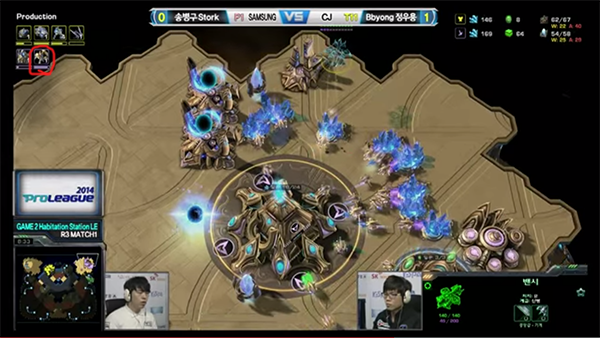 Unfortunately, Immortals don't detect.
The one base economy of Stork, especially after being forced to build a few observers and losing some workers, could not compete with the gold base economy of Bbyong and at 11:30 Bbyong delivered a single clean killing blow to finish out the game.
Bbyong vs $O$
Build Order:
Lift Command Center to gold base
8 Supply Depot
10 Barracks #1
11 Refinery
13 Marine (produce 8 until reactor, then resume)
13 Orbital Command, Bunker
16 Factory
17 Supply Depot
18 Refinery (Factory at 50)
21 Starport, Widow Mine
25 Supply Depot
Units start dying here so numbers are iffy
29 Hellion
31 Medivac
33 Hellion
35 Reactor (on Rax #1), Barracks #2 and #3
[6:15] Marine drop with hellion runby
36 Tech lab (on factory), Tech lab (on starport)
Tank production when ready
One Raven when ready

Scouting quickly, sOs immediately decided to skip his units and get a fast nexus before mothership core, and stargate before stalker.
In turn, Bbyong decided to scout early this game as well, because in comparison to Stork, sOs can adjust his build quicker to the strange play from Bbyong. He saw a quick nexus before mothership core, and a quick double gas. Scouting these things, he knew that a stargate play was coming out.
In this game, he went up to 7 marines and got a quick single medivac before his addons.
He can get away with such an undefended base because protoss simply can not have very many units on the field, and he has faith that the widow mine will defend his workers.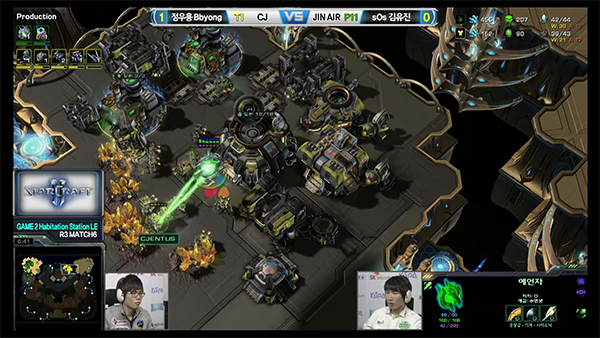 Can you spot the widow mine?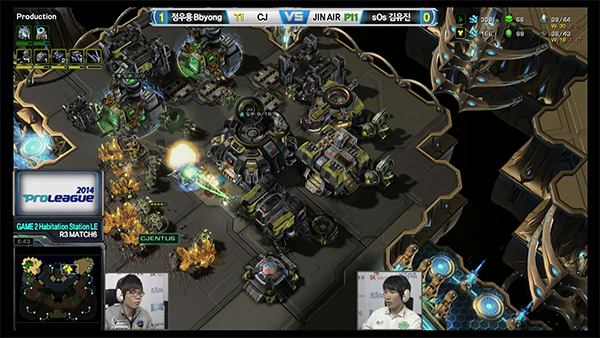 Neither could sOs.
In the meantime, Bbyong was dropping at sOs' natural and getting probe kills completely for free. This drop is brilliant because of how few units sOs has, but he won't want to continue dropping for long because of the potential for chronoboosted phoenixes.
Following this up is a raven. This is so smart from Bbyong. What can sOs do right now after the drop?
He is mining a lot of gas. That gas has to be going into stargate units, or stalkers. Something like a banshee followup is not that strong due to oracle detection, and continued drops were ruled out as a possibility earlier. The raven is excellent because PDD blocks the nexus cannon, stalker shots, and phoenix shots. Especially at low unit counts, a well positioned PDD lasts seemingly forever and single-handedly swings the battle in favor of the terran player.
The hellions in this game proved to be rather trivial, unlike the other two, but any opportunity to bait out a nexus overcharge is one that should be taken.
Finally, it did not matter what sOs chose to do, Bbyong accounted for all possibilites and came in with the death push at the 10:00 mark.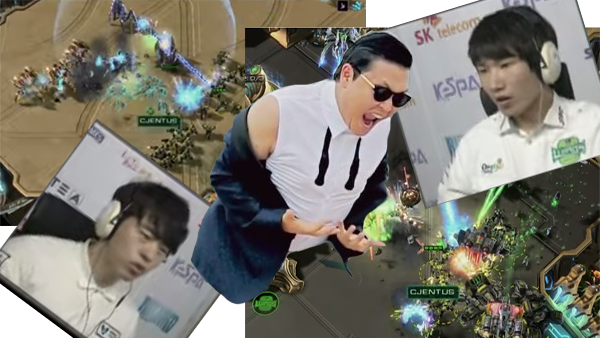 I think this one speaks for itself.
Bbyong vs PartinG
Build Order:
Lift Command Center to gold base
8 Supply Depot
10 Barracks #1
11 Refinery
13 Marine (produce 3 until reactor, then resume)
13 Orbital Command, Bunker
16 Factory, Supply Depot
17 Refinery
19 Reactor (on Rax #1)
20 Starport
21 Widow Mine
25 Barracks
27 Hellion, Supply Depot
29 Medivac
36 Reactor (on Rax #2)
Cut SCVs at 21
40 Medivac, Factory Tech Lab
[6:30] Marine drop with hellion runby
Viking and tank production

PartinG, like sOs scouted Bbyong's shenanigans quite early and reacted with a nexus before mothership core and a slightly later second gas.
It's interesting to note that Bbyong was completely comfortable using only three marines, without any scouting information at all. His first scout in the game actually came out at 6:00, which is a testament to how confident he is to hold off any early rushes.
At the same time, he makes a second medivac in response to the conspicuous lack of an oracle. Given the protoss tendency to rely on a nexus overcharge to defend incoming attacks, this is a very smart move. PartinG can only guarantee one base to be defended, for one minute at a time with the overcharge, so Bbyong having two medivacs with marines in them allows him to find holes in the defence and to do damage.
Once Bbyong baited out the overcharge with the hellions, he immediately loaded up all of his marines and did a double drop. Without the overcharge, PartinG did not have enough units to stop the drop and Bbyong is able to delay the collosus count from getting too high by sniping the artosis pylon.
Once Bbyong confirmed that collosus were coming out, he began to relentlessly drop in order to keep the unit count of PartinG low, and thus make it impossible for him to hold off the impending allin.
Even with some badly miscontrolled vikings, Bbyong simply crashed through PartinG's army and won by the 12:00 mark.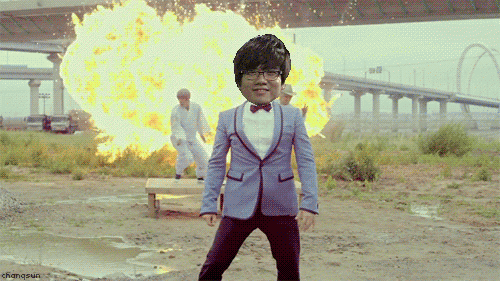 Bbyong is becoming a very hot player in proleague and can be expected to become a household scary story used by mothers to keep their children in line. Within the starcraft community it is already common for parents to tell their children to go to bed early or else be attacked by the Bbyong monster.
Based on extensive off-camera interviews with many of Bbyong's recent victims, they describe the experience as being hunted by a demon with a devilish grin who is slightly faster, slightly smarter, and slightly stronger than a regular human should be.
They reportedly have suffered from nightmares of a shadowy figure with yellow glowing minerals in their hand chasing them down. Many are considering beginning their military service early in order to be able to talk with the PTSD therapists on hand.
Fear is real. Fear is Bbyong.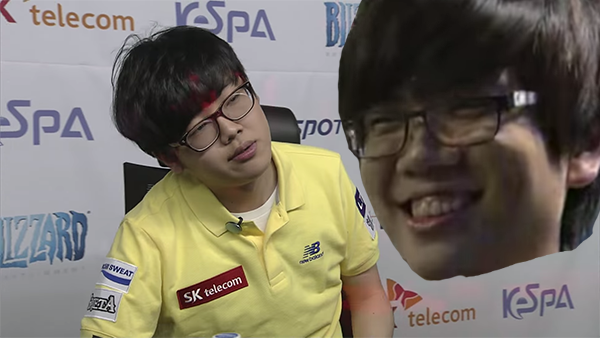 The thousand yard stare.