Personality Mafia 2
u kids so bad

a) yamato uses mod-confirm check day one on kurumi
b) yamato then day vigs mod-confirmed town kurumi
c) people complain and call yamato bad but don't vote him
d) yamato is getting away with shooting mod-confirmed town
e) yamato is getting away with shooting mod-confirmed town
f) yamato is getting away with shooting mod-confirmed town

srsly if anybody doen't realize this and considers themselves good, well, maybe you need to bend over to see just how low you really are.

##Vote: yamato
On March 11 2013 13:06 Oatsmaster wrote:


Tell me why scum would modconfirm a townie? Please?


cuz he can shoot him, and people like you let him get away with it

why would town use super mod check on kurumi of all people? less posting more sheeping me

SHEEP SLOOSH

A CHANGE YOU CAN SHEEP IN

MAYBE WE COULD

SHEPE
From Personality 1 2 Ace slOosh wrote:
I find it amazing that Pandainyamato77 role claims, role blocks two Townies mod checks Kurumi of all people you can get a mod check on day 1 when everyone is trying to reach new derp highscore and then day vigs him (in public!), and yet you still think he's Town.

You people just dont think at all.

I can't believe I have to spell out the whole damn thing for you kids.



On March 11 2013 18:08 yamato77 wrote:
Don't go too deep thinking about this, it's really simple. I used my role on Kurumi knowing that he might die, because him dying might have actually been a good thing for town today. Thread atmosphere was extremely anti-scumhunt for a good part of the last day. It is now pro-scumhunt. Mission accomplished.



Blatant misinterpretation: yamato is taking credit of shifting the anti-scumhunting atmosphere to pro town as justification when it clearly wasn't the case. He just shot Kurumi only 15 minutes after he checked his PM and started martyring, and there was nothing that made Kurumi exceptionally trollish compared to other players like he makes it out to be.

He doesn't claim straight up with the shot, but is incredibly vague and only gives up information slowly when people pressure him. If he is town, there's no reason to straight up explain how his role works BEFORE sending in the PM. Not to mention the role is suspect as hell - someone gets mod-confirmed when they are gonna get flipped 2 hours later anyways? The more likely explanation for these two thoughts is that yamato is bsing about his role as he goes along.


And since most of you guys are buying this bs claim up nothing, you can't see blatant contradictions like this.


On March 11 2013 17:49 yamato77 wrote:

Suspicious, and completely mafia motivated. VE gets some more points in his scum hunting favor with this read, along with Bugs. Gonna have to unvote that guy.


On March 11 2013 18:08 yamato77 wrote:
Also, I think that Foolish needs to die. One useless post calling a weak player scum is basically a mafia claim for him as far as I'm concerned.


He uses Vivax as justification for giving VE a townish read, and then at the same time uses him to call Foolish scum. Total contradiction.


yamato77 is scum and you should all feel bad for not bothering to read properly
On March 12 2013 02:55 marvellosity wrote:
slOosh, just tell me why yamato would claim the kill at all if he's mafia. I don't get it.


Cause he can get massive towncred for it and use it as a platform of pushing mafia agenda and blind you guys from seeing blatant contradictions like the one I just pointed out.
On March 12 2013 02:56 Stutters695 should have wrote:
Sloosh yamato I've never played with period but his few posts are so safe scummy it's unreal. If he he's wrong about Yamato shoots Kurumi he's fine because it still makes sense to lynch and if he's right he can get away with it and he gets huge town cred for nothing shooting an arguably mod-confirmed town player.

On March 12 2013 03:04 marvellosity wrote:
I'm certainly not giving yamato's opinions any more weight than I was previously. Is anyone else actually doing so? I don't think so.


lol dude stop sidestepping

yamato shot modconfirmed town

Be clear with it: do you think he is town?

Cause right now all you are doing is theorizing on how viable of a mafia move it is, not how scummy yamato actually is.
On March 12 2013 03:03 yamato77 wrote:
Your "contradiction" quickly unravels when you realize Foolish gave no real good reasons for Vivax being mafia while VE did.

It's not the read, it's the explanation.


That's not what you said. You call Vivax scum, then give VE favor for "scumhunting favor with this read" and then call Foolishness scum for calling a "weak player scum". No mention of explanations at all, just the stances. And to note, you think Vivax is "Suspicious, and completely mafia motivated" and a "weak player" and then get all pissy that a reputable town player came to the same conclusion.


On March 12 2013 03:26 Stutters695 wrote:
I'm aware of that sloosh but here's what I take issue with: you haven't pushed him at all until recently (outside of one post) and you haven't said anything else. If you had spent all your time pushing him I'd understand but you haven't, you didn't weigh in on my blatant trolling, bugs noncommittal posting or Crossfires useless posts.

Please tell us what you think about anyone but Yamato instead of coasting on something anyone reading v the thread noticed.


If I think yamato is scum and that he is getting away with it, why wouldn't I want discussion centered on him? I only have a limited time to play so obviously I can't juggle everything.
On March 12 2013 03:16 marvellosity wrote:


how is that sidestepping in the slightest? I don't understand why mafia would claim shooting a mod-confirmed town when the other option was not to claim it and not receive any heat at all for it. So yes, I think he's probably town.


Cause he can get away with it that's why. I don't know the restriction on his role, I don't know if personality DTs exist or whatever. I don't buy "oh he could have done this instead" when it doesn't at all excuse the nature of how he did it.

He has been very vague about his role and only commented when attention was swinging his way, the role itself stinks of fabrication, his explanation of his shot is poor and was on a mod-confirmed town as far as I can tell. How are these all explained away by "he could have done this instead" when it is clear that he barely receiving heat for it now?
I don't trust yamato's mouth. All I see, and all anyone from a town p.o.v. shoud see is that kita modconfirms Kurumi as town, and then 2 hours later modconfirmed town Kurumi gets shot.

On the most basic of levels, a town yamato means there is a role that checks someone and if they are green they get shot some time (2 hours) later. Clearly the shot did not immediately follow the check, cause if it did Kurumi would have died right then and there. I mean, you caught me with this kind of bs in bureaucracy when I pretended to be vig right? How is this claim so easily believable?

As for "is yamato a good enough scum to pull it off" - there are many experienced players in this game and it's not too hard to see some on being scum team.

On March 12 2013 04:21 marvellosity wrote:


so in your little theory yamato makes the choice to shoot the one mod-confirmed townie?


No need to be condescending.

Is "yamato couldn't pull this off" the sole reason for your town read on him? Big enough to excuse any and everything scummy about his play?
On March 12 2013 04:23 Promethelax wrote:


why not believe his role confirms who it shoots
no one else has popped up to claim Kitaman's toots
If no one else claims the announcement
I see no reason for your denouncement
of Yam besides that his shot was poop.


I'm not saying that the modconfirm ability isn't his, I'm saying on the most basic of levels that a role that says "you modconfirm the player and then 2 hours later they get shot" is fricken suspect. Add onto that the suspicious elements of his play that I've pointed out, then "is yamato a good enough scum to pull it off" isn't a good reason to give him a pass.
@supersoft

The time between Kurumi voting himself and the shot is 15 minutes. His trolling prior wasn't anything beyond what other players were doing too.


On March 11 2013 06:46 Kurumi wrote:
okay so it seems I got a scum role and I am town
burn me because if I ever fucking turn mole I will throw something heavy out of my room
##vote Kurumi

On March 11 2013 06:59 yamato77 wrote:

i'm at work you asshat

it's in my filter

What I will do is solve this Kurumi problem right now.



---

@marv,
http://www.teamliquid.net/forum/viewmessage.php?topic_id=400204&currentpage=49#970
http://www.teamliquid.net/forum/viewmessage.php?topic_id=400204&currentpage=51#1008
http://www.teamliquid.net/forum/viewmessage.php?topic_id=400204&currentpage=51#1015
Stop calling it a theory please. I came to the conclusion with behavioral analysis and not some paranoia as your word choice seems to imply.

---



On March 12 2013 04:33 yamato77 wrote:
Your tunnel of me does nothing but confirm the fact that you're red.

What do you do if you're successful in getting me lynched and people realize your reasoning was total ass?


I see a lot of "confirmed reds" in your filter. Good job pushing none of them. Oh, also good job trying to convince a red that his reasoning is "total ass".

---

@Prom
I don't have to know exactly how his role works - that's not important. Maybe the check is a prerequesite for the shot. Maybe a scum member had an ability in this. I don't know and I don't care, because it's just one independent point in my total case.

I've presented why I think yamato is scum (refer to posts above to marv and my filter). No one but supersoft has engaged in honest discussion of this.
On March 12 2013 04:50 marvellosity wrote:
I've been extremely open in my discussion of this, slOosh, you just don't like what i have to say.


cuz you still haven't mentioned anything about my behavioral analysis points

so yea, not honest
My scum read on yamato is even stronger now. Take out the Kurumi shot out of his filter and what you are left with is a bunch of one liners throwing doubt and pointing fingers at everyone. Not only that, there is absolutely no consistency with his reads at all. Multiple times he calls slOosh and Cora scum and they get left out of his final reads, he bothers to put in a post detailing people he would liked lynched yet doesn't move his vote on WBG, indicating he doesn't really care if crossfire were to die (does yam think he is town? scum? who knows?). That plus the problems I have concerning his role usage => this dude is scum.

People think otherwise about the role usage: I invite those people to look into his filter (aside from the role stuff) and tell me what they think. Marv I think you mentioned his meta - I'm most familiar with town yamato from Nomination, where he carried town at the end. Dunno his scum meta, but clearly he can play decent town (posting wise and whatnot).

I'll be taking this night to review stuff I missed during the day. Still gonna tunnel yamato though unless people can provide more than "yam's balls too small for that". If you want opinions on specific things ask and I'll address them when I can.
Wat deadline is in 1hr? psh don't want to wait that long, and scum can't stop me if I post early anyhow

Rereading for the past 3 or 4 hours ... and yea maybe I got my tunnel on too hard ... probably because I researched too much into personality mafia 1 and subscribe under the Ace / L school of thought. Still don't like yamato but it's probably destructive for me to continue play like this.


+


Anyhoo, I'm gonna remedy this as best I can tonight cuz I'm the Warlock Techies, and I'ma blowing up (lolol) all the baddies with me. Of course the hosts don't know anything about balance (lolol) so it's not so simple as ##suicide: baddies, but I hope to take a couple down with me. Hopefully they turn out scummers, but in worst case I take out mislynches and lurkers. I need to regen some mana but everything should pan out by midcycle (24 hours) into day 2 - if not you can feel free to try to lynch my charred remains :D

And of course+ Show Spoiler +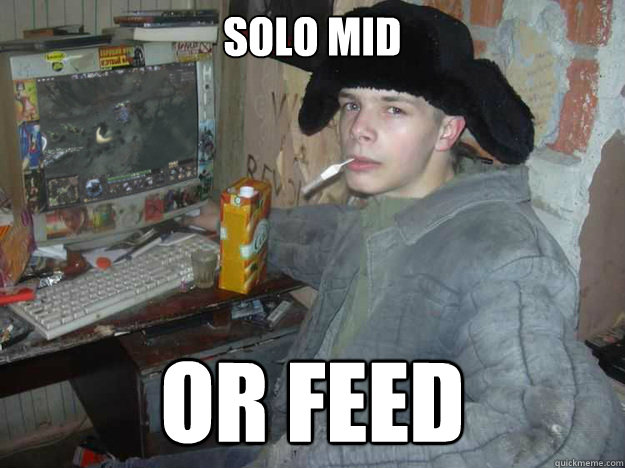 austin do you want to play that game you played with yamato with me?