Three Kingdoms Mafia (三国演义)
Oh wait, being stupid.

##sign up##
How many players are you going to accept in this game? This is going to take a fair number of people to actually work effectively.
On May 11 2010 09:49 Fishball wrote:
...No no no no no

I disallow my Three Kingdoms to be degraded!


Why? The epic mind-games and individual emphasis holds true to the spirit of the Three Kingdoms, besides that stupid movie poster I never appreciated. Original always for the win.
Question
If your faction (green) consists of player A (leader), B, and C, if A successfully recruit player D, what message is D going to receive?

1. You have been recruited to green faction!
2. You have been recruited to green faction! Your comrades are B and C!
3. You have been recruited to green faction! The leader is A, and your comrades are B and C!
Awesome. Will the leader have ability to verify his leader-ness to his subjects? Very risky, but such ability can become quite useful when organizing- I'm thinking of
"LEADER -> STAFF OFFICER (only one privy to leader's identity, given list of his faction, organizes group project such as vote swing) -> GENERALS" structure here.
I know the Korean names, but I am absolutely clueless as to Chinese ones. I mean you would think Korean and Chinese pronunciation should be similar, considering the Koreans did use traditional Chinese prior to invention of Korean,
On May 12 2010 15:58 Bill Murray wrote:
i promise to play as poorly as humanly possible


And it won't matter at all because this is actually an faction, and in a way individual game! We'll just laugh at your face.



Actually I'm hoping it is an typo- please let it be typo...



On May 12 2010 12:29 flamewheel91 wrote:

Oh god, glad I'm not playing.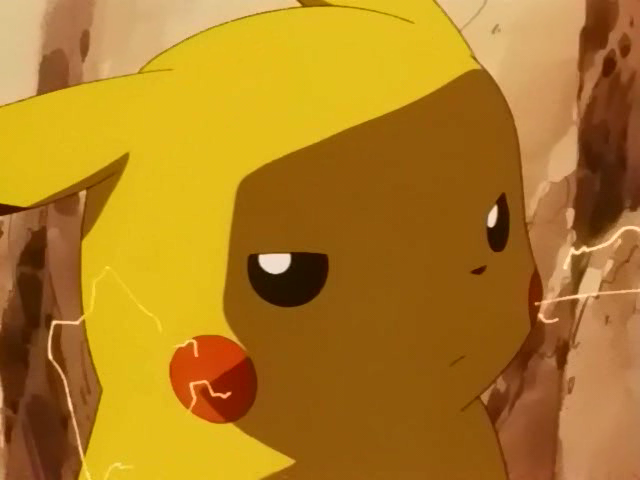 This is one awesome picture.

Anyway 16 people already! This is power of the Caller brand O.O
On May 11 2010 06:08 Caller wrote:
+ Show Spoiler +
Three Kingdoms Mafia
The year is 280 AD. China is engulfed in a massive civil war between the states of Wei, Wu, and Shu. Brave Prefects of Chinese districts gather together to help decide the decisions of their armies in rooting out suspected rebels and traitors.
Rules:
READ CAREFULLY, THIS IS VERY DIFFERENT FROM NORMAL MAFIA
There are many different factions in this game. There are:
The Forces of Wei, led by Cao Cao.The Forces of Wu, led by Sun Quan.The Forces of Shu, led by Liu Bei.
Initially each faction consists of just one person. Every night, each faction may recruit another player to their team. Some players are unrecruitable, however, including enemy faction leaders. If the faction leader is slain, the entire faction collapses and dies with him. However, you can recruit enemy players as long as they are not the faction leader. If a player is recruited by multiple faction leaders at the same time, they all cancel out.
There is also a
4th Party in the form of the Yellow Turbans.
They may recruit anybody but faction leaders and Yellow Turbans cannot be recruited. However, if the Yellow Turbans try to recruit a faction leader, they all die.
All other players start as generic Prefects with no particular alliance affiliation.
Victory is attained when one faction outnumbers all the other factions.
Lynching is also slightly different in this regard. Rather than people voting on someone to be lynched, people vote to give one player control of their "armies." The player with the most armies is allowed to choose somebody to lynch. If a faction leader/Yellow Turban leader is attacked, in order for the attack to be successful, the amount of armies given must outnumber the amount of people in that faction. Otherwise the attack fails and no lynch is made.
There are also other roles in the game among the Prefects, such as alignment checkers, role detectors, assassins, and more. But you can figure those out for yourselves.
Posting Etiquette:
Flaming and trolling are highly encouraged. However, if players report to me that they are being personally harassed, then I will issue a warning to that person and then modkill them upon any infringement.
Voting rules
:
1. Voting is done in a separate thread, to be created once the game starts.
Please keep votes there, and only votes.
The third post of this thread will contain the vote count.
2. Please vote in the following format, to make it easier for everyone to read:
##Vote Qatol
. While the bolding in itself is not necessarily needed, it makes it easier on everybody's eyes. Please
bold
. Votes not done in the correct fashion will not be counted. I will update votes whenever I get the chance.
3. You cannot autochange your vote to the losing or winning bandwagon.
4. You may vote for yourself if you're crazy. You may not vote for anyone dead or outside the game.
5. In the event of a tie the person with the most votes first wins (or loses

) over the other person.
6.
Voting is mandatory. You may NOT abstain.
7. Majority voting is not in effect.
Inactivity
If you sign up for this game you better be posting and voting at least once every day and night cycle. If you don't I will annihilate your prefecture with some kind of natural disaster. And then ban you permanently from any of my games.
Clues
:
No clues.
Time Cycle
:
This game will follow a strict 24 hour night/48 hour day cycle. In case I am not be there, any votes or actions after the end-of-the-cycle mark will not count and the game will be put on halt until I get the next post up.
Credits
:
Caller, Caller, Caller, Caller, Caller, Caller, Caller, Caller, Caller, Caller, Caller, Caller, Caller, and all those other guys for taking the time to run mafia games for us. Thanks guys for all your hard work.
Furthermore, props to the balance crew (you know who you are) for helping us to make this setup reasonably imbalanced.
Signups below~~~
I don't see the OP mentioning using random text format is not allowed too. Which means I also can do whatever the hell I want.
This will meet the fate of The Prism. I'm calling it, since we seem to have passed the threshold of the beginning when the biggest influx of sign-ups occur.
Why isn't this posted at the Mafia signup thread anyway up there on Sports section? ...Okay, maybe this technically isn't Mafia, but we do need to draw some people in. Knowing Caller infamy I expected to be well underway being badass by now instead of standing on the sidelines, gawking.
On May 14 2010 03:32 Caller wrote:

you do it


O.O I have no idea if this post is sarcastic or sincere. Despite, it would be quite embarrassing if I did so and entire setup nearly collapses day 1 due to one lucky hit on Faction leader.

Edit: whatever. Should make epic 100 post.
I have conflict of interest too; I know for certainty I'll probably not be available after June 3rd, which aligns my interest in this game starting early :p

btw what I love about this game is that it's literally a free-for-all, not Town vs Scum. For once the Town being filled by idiots are beneficial to my play. Astounding.
On May 14 2010 08:04 LunarDestiny wrote:
Damn, I want to be in the three kingdom game. Please enable me to see the mafia forum. Can't wait.


Fished one. Yes!



Also Caller, I recommend removing Yellow faction if we keep suffering from chronic lack of participants. The 3rd (4th party in this case) party are always fun, but if we remove it we can hold an viable game with 18~20 people in my opinion.
Caller is getting lenient with his signups list again lol.
Come on, there's enough people now. Let's start! Impatience ftw~
This is four cult game. There is no way you can screw this shit up.
On May 17 2010 21:05 flamewheel91 wrote:
This game should start soon so I'll be able to laugh when it ends in one day .-.


I'll do everything in my power to make this setup serious, so I can counter-laugh you O.O

Edit: Actually, Caller can you set up an quicktopic for each factions where players can post anonymously? Would make organizing so much easier,
Okay, to kickstart the discussion, I ##Vote BloodyCobbler to lead today's lynch since to my knowledge he is good veteran here. As for our righteous armies target, I recommend Bill Murray since he is being imba again and has two of himself listed on the signups list.

EVIDENCE DOWN BELOW


On May 11 2010 06:08 Caller wrote:
Signups:

1. Bill Murray
2. Hesmyrr
3. johnnyspazz
4. Radfield
5. Scamp
6. Ohn
7. Falcynn
8. Iaaan
9. L
10. BloodyCobbler
11. MyHeroNoob
12. Xelin
13. BrownBear
14. Tricode
15. Bill Murray
16. Abenson
17. ~Opz~
18. Barth
19. Trezequet23
20. Fishball
21. Lunardestiny
22. LastRomantic
23. DarthThienAn
24. Jugan