After five days of nonstop action, we've finally been given a breather to take in an amazing group stage. We've had unforgettable upsets, incredible feats of individual ability, crazy flex picks and even a little fun along the way.
Invictus Gaming fell one game short of a perfect Group Stage run, while SKT T1 took a few games to turn on the afterburners. Meanwhile, G2 Esports showed their fearlessness, ignoring the meta and experimenting with picks to keep their opponents guessing. Team Liquid, on the other hand, played catch up against teams who were keen to play hard and fast on the rift. We also say goodbye to the Flash Wolves and the Phong Vu Buffalos who both had their moments but were unable to consistently maintain their level of play. With the dust now settled, four teams remain, but only one can be champion.
Join us as we take a look back on the performances of each team in the 2019 Mid-Season Invitational Group Stage.


#1


Invictus Gaming (9-1) - Building An Era


Coming off the back of their first World Championship last year, Invictus Gaming made a roaring debut at the Mid-Season Invitational. They were always going to come into the tournament as favorites, and they showed exactly why, dropping a single irrelevant game to SKT in the final match of the group stage. Incredibly aggressive macro play compounded by immaculate mechanics on a micro level, iG left their opponents gasping for air as they attacked every team without regard for their wellbeing. This culminated in a world record 16-minute crushing of the venerable SK Telecom T1 leaving everyone wondering whether anyone could match the sheer power of this Invictus Gaming roster.

For Invictus Gaming, their power has come from surprising sources. While the hype has been around their solo laners, it's been their jungler, Ning, who's shown the world that they should fear his killer instinct as he dominated the map against some of the best junglers in the world. The player who's long been derided as Invictus Gaming's weak point, Ning's consistency at this tournament has been the significant factor in iG's powerful early game control. Perhaps Invictus Gaming's biggest disappointment has been their top laner, TheShy, who came into the tournament hyped up as potentially the best player in the world and to be quite frank, he's failed to live up to that hype.

In Invictus Gaming's only loss, SKT completely neutralised Ning with vision control and a strong mid-jungle duo, showing the importance of Ning to his team's success. Whether SKT provided a blueprint to defeating iG or that game was simply the team going off and getting "too happy" after qualifying for the knockout stage is yet to be the confirmed. For now, however, iG stands as the strongest team at MSI and the most likely to etch their names on the MSI trophy.


#2


SK Telecom T1 (7-3) - Constant Adaptation



For those who didn't watch the MSI Group Stage, SK Telecom's end position seems pretty on par with expectations. However, those who watched SKT's early games saw a completely different SK Telecom T1. SKT were all at sea in their first few games, struggling to keep up with the ruthless tempo set by teams like G2 and iG. Their top focused, slow style was found wanting against these aggressive teams, and even their most veteran players were caught making boneheaded mistakes.

This all culminated in the thrashing at the hands of Invictus Gaming, where SKT pulled out the scaling Taric/Sona bot lane and were promptly destroyed by JackeyLove's Draven in 16 minutes. SKT spent the next few days reinventing themselves in the face of the superior early game style, and they once again proved that they could quickly adapt to their opponents. They threw away the Azir for Faker and replaced it with Ryze and Leblanc to add agency in the mid lane and moved Teddy away from the Ezreal and Taric and put him on Kalista and Lucian. These changes unlocked Clid's ability to make plays across the map as SKT established that they were indeed fully capable of playing a higher tempo game.


#3


G2 Esports (5-5) - Life and Death by Caps


For G2 Esports, the MSI Group Stage centred around one person: Caps. They lived and died by his sword as Caps led his team to glory as often as he led them to his deaths. Caps has continued his streak as a mercurial player, especially on the international stage, and G2 have been unable to get him playing consistently so far. When G2 are firing, they look damn near untouchable. Their crisp play is founded off of their strong laning prowess and their ability to snowball that play through quick rotations.

Despite being similar to iG in that they both play an early game focused style; there are some crucial differences. While iG throws an endless flurry of punches, G2 focuses their aggression around weaving in and out of danger with their macro play. The hallmark of this play is their ability to use globals to keep up the pressure as they've now become famous for using Ryze's Realm Warp to sneak Baron or to complete quick cross map rotations. G2's drafting phase has also raised eyebrows as they're willing to play a variety of risky compositions, keeping the enemy team on their toes with picks like Pyke top lane.

Ultimately, G2's 5-5 record is symbolic of their willingness to take risks and also accept that sometimes they won't pan out. In a Best of 5, however, they'll need those picks to stick more often than not. The team built to take on the world's best have arrived on the international stage, whether they can achieve their mission is yet to be seen.



#4


Team Liquid (4-6) - Finding Their Way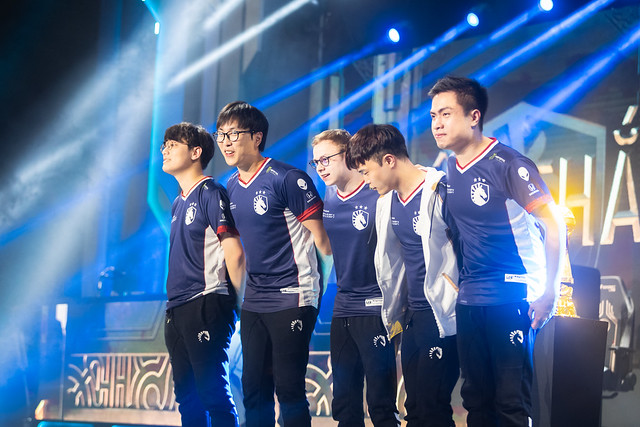 Like SKT, Team Liquid's MSI campaign has been an accelerated process in adaptation. They came into MSI accustomed to a playstyle that was rarely challenged in North America. Against the world's best, however, their slower gameplan and team fight centric playstyle were found out. Doublelift and CoreJJ, the foundation to Team Liquid's strength, both made uncharacteristic errors in the early game as they were choked out of the game and unable to make an impact.

Their best player at MSI has been Impact, who's shown a marked improvement in his ability to play carries since we last saw him in the LCS. Against some of the best top laners in the world, Impact has not only held his ground, but he's also found advantages. Xmithie, on the other hand, has struggled to keep up with the tempo of players like Clid and Jankos, and even in team fights, he's made errors. Like the rest of Team Liquid, Xmithie has slowly warmed into the tournament, but he'll need to step up against Ning, who's been terrorising junglers who've been playing far better than Xmithie.

And while Team Liquid's games against iG in the Group Stage seemed close, they never really threatened to pull away from iG. Jensen may have kept his promise to get Doublelift out of groups, but Team Liquid will need a miraculous performance to beat Invictus Gaming and advance to the finals.

#5
Flash Wolves (3-7) - Shadows of the Past


LMS fans will be reminiscing over the past success of the Flash Wolves more than they will be upset over the Flash Wolves failure to get out of Groups at MSI for the first time. It's not as though the Flash Wolves looked thoroughly outmatched either. The Flash Wolves made critical mistakes at Baron in several games, and it seemed as though they lacked the killer instinct to punish teams at MSI. Instead, the Flash Wolves will have to watch on from the sidelines in Taiwan, unable to play in front of their home crowd.

#6
Phong Vu Buffalo (2-8) - A Short Trip Home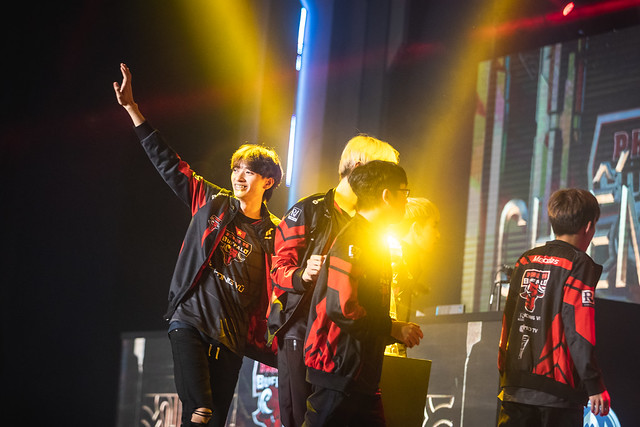 Phong Vu will be left to lament their unlucky start to the group stage. After an illness to their starting jungler, Meliodas, they were forced to play with a substitute for the first four games of the MSI Group Stage. The good memories, however fleeting, will be imprinted in the minds of the crowd in Hanoi forever. They managed to take down G2 Esports not once but twice, but in crucial games, they simply lacked the quality to match their opposition. They'll take their experiences back to the VCS where returning champions will be waiting to take them on for a spot at Worlds.