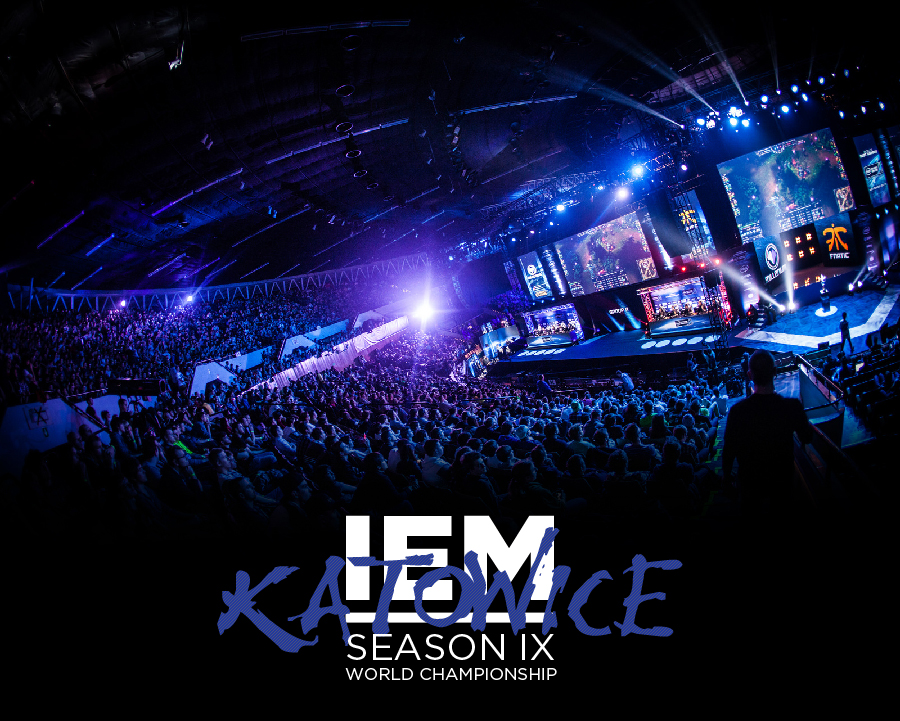 We are proud to present the LiquidLegends preview for IEM IX World Championship Katowice. This year's championship matches the winners from the IEM regional tournaments against the top NA, top EU, and top two KR teams. This will be the first of three major international tournaments in this year's League of Legends Competition, and we look to give you the storylines of this year.

To start off, Carnivorous Sheep, keithasante, Arpejjio, and fusilero recap each of the IEM regional qualifiers. With TSM finally returning to play in an IEM event, HyperST recounts the troubles the North American powerhouse translating domestic victory into international success. To finish, thejuju and Arpejjio reacquaint us with a rivalry born from a different Katowice, of legendary players from seasons past.

Will the GE Tigers continue their undefeated streak into this year's IEM? Can Gambit recall the form that won them five IEM tournaments? What will we see from FORG1VENGRE's his international debut? Can TSM finally turn their international misfortunes around? How will the Yoe Flash Wolves represent the Taiwanese region? How will WE perform with a completely fresh roster? So many of these questions and more will be answered over the next three days, and we'll be taking you to the front seat of the action with our content. We hope you enjoy reading and stay hyped for our first major international League of Legends Tournament in Season 5.
Signing off,
Zess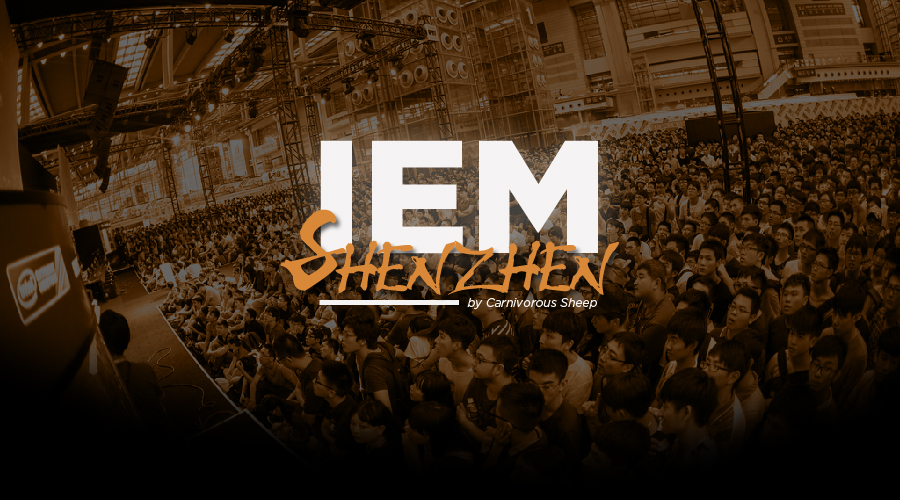 The IEM World Championship has had an interesting relationship with the Chinese region over the years. During Season VII (2012 – 2013), IEM Guangzhou was planned to be the Chinese qualifier, but was removed due to the cancellation of the Ani-Com Games expo where it was to be hosted, leading to a complete absence of Chinese representation. Fast forward a year to Season VIII, when IEM Shanghai took place in July 2013. The waning but still formidable World Elite, with the legendary Caomei / Clearlove / Misaya / Weixiao / Fzzf roster, managed to capture the title and secure a spot at the World Championships to be held in March 2014, a full eight months later. During those eight months, Misaya retired while Clearlove and Fzzf transferred to the newly formed Chinese superteam Edward Gaming. By the time the Global Finals came around, WE had become a shadow of its former self and nothing more than a mediocre LPL squad. Exacerbated by the huge delay in patch roll-out for the Chinese servers, WE saw a humiliating 0-2 exit in the group stages of the World Championship. Through a series of unfortunate circumstances, China got the short end of the stick for two years in a row at the IEM Global Finals.

Things move at light speed in the world of esports, and eight months might as well be an eternity. A dynasty can fall, a throne usurped, and entire rosters obliterated and remolded. As the only major international tournament outside of the Riot World Championships, the IEM Global Finals fills an important gap in the League of Legends competitive scene. It is baffling, then, that participation in this prestigious tournament can be decided a full eight months before the actual event. For comparison, the entire Riot 2014 Season leading up to the S4 World Championship lasted around nine months, with qualification largely decided in the final month.

Now, on the eve of yet another IEM World Championship, it is almost surreal to see history repeat itself. The Chinese qualifiers for the Season IX Global Finals took place in Shenzhen eight months ago, where a fresh WE roster in the midst of one of many iterations of its roster shuffles managed to upset favorites EDG 2-1 in an unceremonious two-team offline tournament (qualification was determined among four invited teams playing a single elimination bracket, where WE managed to 2-1 iG). Similar to 2013 – 2014, WE's roster saw tremendous shifts with the retirements of Caomei and Weixiao, last vestiges of the WE empire. The WE you see in the 2015 Spring LPL season retains just a single member from 2014, Ninja. Not even the addition of Spirit can was able to prevent WE slipping from being a middling team to the absolute bottom of the ladder, vying with Energy Pacemaker for last place.

In yet another turn of events befitting high tragicomedy, WE's roster will see yet more adjustments before the team actually makes it to Katowice, with xiye and Mystic replacing Ninja and Styz respectively. With this [last? (It's almost ridiculous to have to append a question mark here, but it's necessitated by the absurd amounts of chaos and volatility we're seeing here.)] roster change, the WE that will step foot in Spodek will have zero overlap with the roster that qualified for the event eight months ago. WE's competitors? The undisputed king of LCK, the top squads from NA LCS, EU LCS, and LMS, and resurgent empires from Korea, Russia, and the United States whose tickets were obtained in much grander tournaments and circumstances.

At this point, I'd love to draw clever conclusions from WE's performance at IEM Shenzhen and the ongoing LPL season. I'd love to reveal some illuminating insight about the WE squad that will be playing in Poland. I'd love to, with dazzling rhetoric and irrefutable logic, explain how WE is actually the favorite to stage a darkhorse title run. But unfortunately, there is simply nothing here. What can you say about a roster that will be playing its first ever competitive matches at the IEM World Championship itself?

WE will wait, and WE will see.


"Is there any hope Sheep? For World Elite?"
"There never was much hope. Just a fool's hope."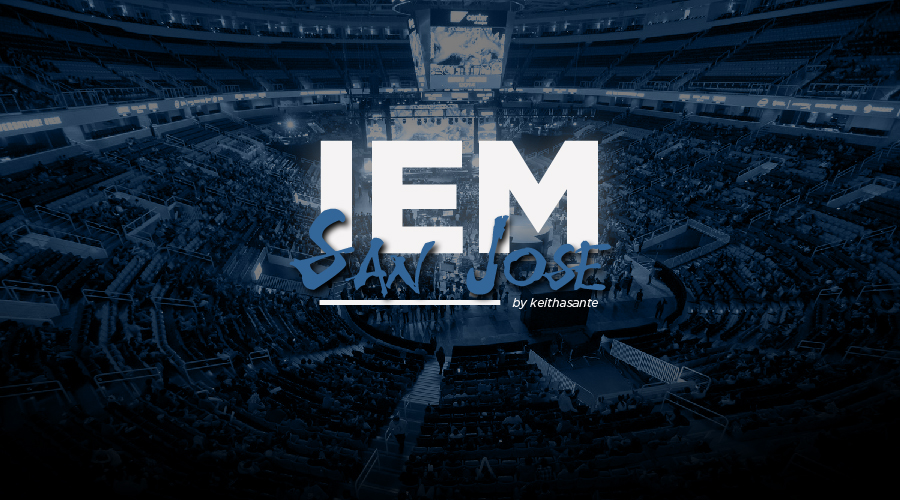 As anyone familiar with the NA LCS will know, upon their debut, Cloud 9 rose straight to the top without looking back. It is because of that success that they have been widely regarded as North America's best hope at overcoming the stronger regions. Despite this, a major international title had eluded them through their five previous efforts, including two exits against European teams during the semifinals of previous IEM events. On day one of IEM San Jose C9 bested paiN Gaming, as expected, in a rather one-sided series. The win put them through to the semifinals where, once again, C9 found themselves having to beat a top EU team in order to advance to the finals.

The first match of the day saw the NA juggernaut take on the EU superteam Alliance in a best-of-3 series. The competitive history between the two teams wasn't very extensive, but after going 1-1 in the group stage of the 2014 World Championship, this rematch was highly anticipated. Of course, there was much more to it than just that. Not only was this a rematch from the World Championship, it was a rematch between two teams who many would argue were the best in the West. Additionally, Alliance's recent acquisition, Rekkles, was making his debut on the roster, meaning two of the best Western AD Carries, Rekkles and Sneaky, would be facing off.

The series proved to be incredibly close and entertaining, in all aspects, from beginning to end. It was the aforementioned pair of AD Carries that really told the story of the series. Many of the teamfights boiled down to which team could keep their ADC alive the longest. Sneaky's play was close to perfect across all three games, only dying a total of five times. While Rekkles, who had eight kills and zero deaths before being chased down at the tail end of a teamfight in game one, was the only member of Alliance who managed to have more kills than deaths in the team's two losses. The excitement of their duel reached its climax in the 27th minute of the final game when a 1-on-1 duel isolated from the larger teamfight resulted in a double KO. In the end, limited champion pools, inferior rotations and a lack of team synergy were the downfall of Alliance. Despite Rekkles' incredible debut performance, Alliance had some clear flaws to fix going forward if they wished to remain one of the best in the West.

C9 finally beat an EU team in an IEM semifinal and moved on the face EU LCS newcomers Unicorns of Love in a best-of-5 finals series. UOL had won over a lot of fans on day one when they dominated TSM. Everyone was hoping to see a series just as exciting as the two semifinal matchups, but it was not to be. Despite unique picks like jungle Kayle and mid lane Lux in game one, UOL only managed to secure 4 kills in 33 minutes against C9. UOL's top laner Vizicsacsi pulled out Poppy and Hecarim in an attempt to turn around the series, but they proved no match for the more experienced C9 team. Sneaky continued his reign of terror posting a score of 13-1-11 in the third and final game of the fairly one-sided series.

When all was said and done, C9 hoisted the trophy and claimed their first international title. It was all the more fitting that it happened in San Jose where the team was formed, and where they lived until their recent relocation to Santa Monica. Of course, IEM Katowice will be a completely different challenge for C9. They may have won their first international tournament, but there were no Eastern teams participating. This time, they are in a group with not only the #1 EU LCS team, but also the #1 LMS team and undefeated #1 LCK team. With their first match against the undisputed kings of Korea, the GE Tigers, Cloud 9 has very little room for error, and will have to bring 110% if they want to overcome the competition.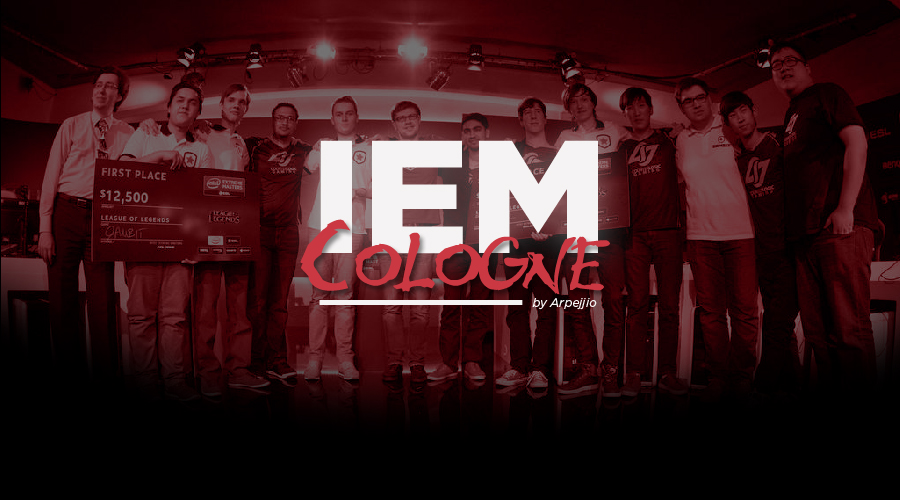 Although the level of talent among teams in IEM Cologne was anything but exceptional, there were many interesting narratives leading up to the tournament. All four LCS teams in the tournament possessed new lineups, and fans were eager to see how they fared. Team Dignitas looked to prove the potential of their Korean imports Gamsu and CoreJJ. Team ROCCAT appeared to have a great new lineup, having upgraded their mediocre AD carry Celaver to the Copenhagen Wolves' serviceable AD carry Woolite, switched their mid laner to the top lane to possibly cultivate a sOAZ-esque top laner, and took a gamble on Ryu perhaps returning to his once magnificent form. Although Gambit Gaming was a shell of its former self, P1noy had shown promising results in the challenger scene, and the squad possessed the most solidified roster of any of the teams. After their debacle in the latter half of Season 4, Counter Logic Gaming added ZionSpartan and Xmithie to the team, but due to visa issues subbed in Thinkcard for Xmithie. Despite this, due to the mystery in strength of all their opposing teams, this looked to be a chance for Doublelift winning his first LAN.

The eliminations of wildcard teams Dolphins of Wall Street and the Turkish Aces High Esports Club were expected (although Dignitas surprisingly dropped a game to the Turkish team), and the semifinals paired CLG with ROCCAT and Gambit with Dignitas. Although many analysts initially predicted ROCCAT to take the series against CLG, the addition of ZionSpartan and substitute Thinkcard proved effective, allowing CLG to advance to the finals 2-1.

For those familiar with the sheer majesty of Moscow 5/Gambit Gaming, nothing was more heartbreaking than their Summer performance in 2014. After losing star mid laner Alex Ich, the team was lost in their ways, rapidly descending to become one of the worst teams in Europe. Because of such poor results, the organization attempted to breathe new life into the team, continually replacing members of the once legendary squad. Gambit went into IEM Cologne with only two of their original five players, Diamondprox and Edward. With Diamondprox in a slump for most of the Summer split, fans hoped he could somehow reignite the flame that made him one of history's greatest players.

He did.

Against Dignitas Diamondprox already looked to have improved from his abysmal Summer performance, playing exceptionally well during the series. Additionally, Diamondprox displayed that he still possessed his profound ability to innovate the meta, pioneering a strong Sejuani in game 2. In addition to their jungler's strong play, Gambit as a whole played quite well. The solo lanes performed sufficiently to the team's needs, P1noy added much needed aggression to the team's dynamic, and Edward appeared to have received motivation from playing with his new bot lane partner.

Although Gambit's performance during the semifinals was quite strong, Dignitas clearly had communication and synergy issues, having just added the Korean imports Core JJ and Gamsu. Gambit's true test of their strength would be if they could defeat CLG, a more cohesive and talented unit.
Gambit proved that their strength was not unique to Dignitas, trouncing CLG throughout the finals. While the laning phase was on even footing, Gambit truly bested CLG in the mid to late game. Although Doublelift is certainly a stronger player than P1noy, the Danish AD carry was a perfect counter to CLG, diving Doublelift to trade kills with him, resulting in a favorable 4v4 for Gambit. Cabochard and niQ continued to show strong, consistent play, and Diamondprox played stellar games on his signature champion Lee Sin along with another great game on the exotic Sejuani. With that, Gambit was able to defeat CLG 3-1.

Even with their new roster, Gambit Gaming has still shown they are the masters of IEM. It's quite incredible to think that of the 9 IEM tournaments that have taken place in Europe, Gambit has won 5 of them. With the organization's previous success in the tournament series, Diamondprox and co will be looking to take home their sixth IEM title.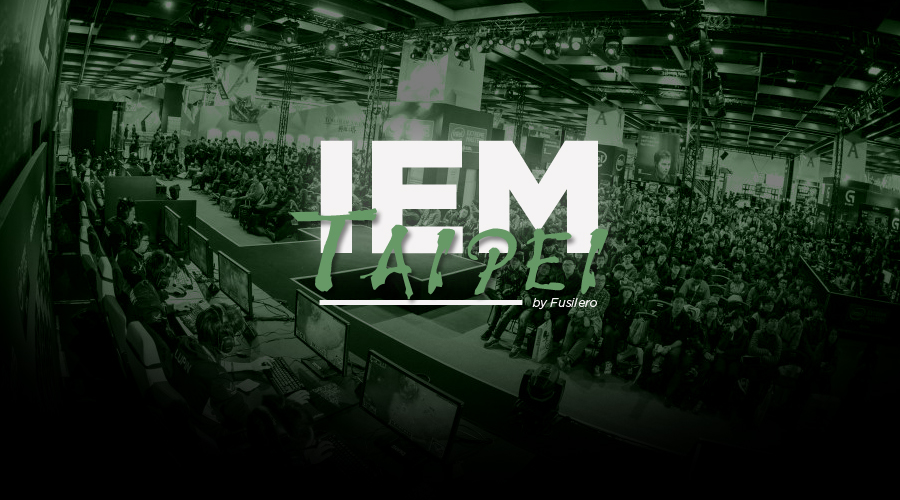 IEM Taipei started off slow for the Yoe Flash Wolves. Their first series against Thai side Bangkok Titans was a one-sided series. In spite of an unusual AD Leblanc top from the SEA squad the result was never in much doubt as Taiwan reminded the South East Asians who's in charge in the region. The semifinals would be a proper test for Maple's squad as they went up against another Taiwanese side in season four worlds attendees AHQ e-sports club.

In the AHQ series the Wolves leveraged their greatest strength in their Mid laner whose champion pool utterly dwarfed that of his AHQ counterpart. In both games Fizz, Kassadin, Leblanc, Azir, and Zed saw bans which proved to be little issue for Maple as he happily picked Xerath in both games. Westdoor on the other hand was placed in a more awkward position, with such a heavy emphasis on mid bans on both sides partially forced by his inability to play Azir or Leblanc to a comfortable level he had to fall back on more unorthodox champions, namely Karthus and his iconic Twisted Fate. The series would wind up being anti-climactic. In the first game Karsa's Rek'sai utterly dominated MrAlbis, counterganking and shutting down AHQ at all points. The first game would be a comprehensively one-sided stomp with an 18-2 score line in favour of the Wolves. The second game would have a closer opening as MrAlbis would find more ground with his Jarvan IV participating in every kill. But at twenty three minutes AHQ got caught in their jungle and lost a teamfight zero to five which turned into a Baron. With the baron buff Yoe would go on to win the series 2-0 and move onto the finals against Taipei Assassins.

TPA was looking like strong favourites for the tournament; they had utterly dominated Australian side Avant Garde and the strongest SEA squad Saigon Jokers en route to the finals. The finals started off as expected with speed being the name of the game as TPA's new Korean ADC Lupin was a decisive force for TPA on Sivir. With strong individual play and great usage of Sivir's ult TPA would start the series with a 2-0 advantage and look to sweep the tournament as many had expected from them.

Then Yoe completely changed their draft. The drafts in the first two games were focused at Morning, banning out Gnar and Lissandra from him in their two defeats. They switched their focus to bot lane banning out Sivir and Janna as well as Ezreal for the remaining three games. This draft switch-up would turn out to be the turning point. In the third game they crafted a strong poke comp with Gnar, Rek'Sai, Jayce, Caitlyn, and Morgana. With the power of Black Shield and TPA lacking the Sivir to help force fights with Jarvan IV, even though TPA was able to maintain parity in kills early on, Lissandra, Kassadin and Corki could not clear waves or engage onto the siege composition of Yoe and turret after turret fell for TPA until the objective control reached the point of no return and the Yoe Flash Wolves took game three to commence their comeback.

The Wolves switched up their game-plan for the fourth game. Opting for a far more balanced composition with Gnar, Jarvan IV, Kassadin, Corki, and Morgana, the Wolves maintained complete control of the game. TPA was on the backfoot the entire time attempting to react to the Wolves' actions, in particular Steak's TP usage which utterly outclassed Morning who could never react appropriately in spite of gaining a strong lead on Lulu. The Wolves had held on, and in spite of being dominated in the first two games they maintained their composure, banned Sivir, and were able to craft superior drafts. For the final gameTPA's drafts started to fall apart, giving up Kassadin, Gnar, and Rek'Sai and picking a high magic damage composition with Lissandra, Leblanc, and Corki. The game was solid for TPA until 24 minutes, when TPA utterly fumbled a tower dive at bottom lane as the Kassadin with Rod of Ages and Abyssal Scepter survived the attempt on his life. Now 4/0/1, Maple's Kassadin crushed the game as TPA lost objectives uncontrollably to NL's Caitlyn and found no ways to gain a solid initiation. With Maple ending the final game of IEM Taipei 11/1/3 the Yoe Flash Wolves had pulled off the comeback, finished the upset of TPA, claimed the IEM Taipei championship, and secured their place at Katowice.

The IEM World Championship marks the return of Steak, Maple, NL and SwordArt to the international scene with their previous major outing being a disastrous encounter with SKT and Faker at the peak of their prowess during the Season 3 World Championships and an unfortunate World Cyber Games run where they dropped out in the round of eight to World Elite. This tournament was a show of force from rookie jungler Karsa and Maple in particular. Across the nine games Yoe Flash Wolves played this tournament Maple had picked six different champions, winning on all of them at least once, including a pocket pick Jayce. Steak's Irelia and Gnar were his highlights as TPA considered his Irelia worthy of a ban in 4/5 of the final games while Steak's teamfighting on Gnar was another big factor on the Yoe comeback, having it first picked for him in Yoe's victories in the final. NL and SwordArt meanwhile proved to be the consistent rock the team could rely on. In spite of losing two games NL never went negative against TPA and ended the series 29/8/29 in total while SwordArt had a 73% kill participation with impressive performances on Morgana being a big contribution to Yoe's championship. For the first time in a while Taiwan will not be represented by the Taipei Assassins at a major international tournament. Placed into a group with big names in SK Gaming, Cloud 9 and GE Tigers, the Wolves will be looking to make some noise and some big upsets at Katowice.
TSM, a team that has existed since the birth of the League of Legends esports scene, never quite made it to the top of the world. TSM have always garnered tremendous hype with their domestic dominance, yet that hype never followed them to the international stage. The age-old question persists: what is TSM missing?

As a loyal TSM fan for almost four years, I feel the story of my team's international performance seemed to repeat itself like a never-ending nightmare. Despite all the disappointments, the fans have never stopped hoping that NA's poster child would trounce their EU rivals and overcome the Eastern overlords. But with IEM Katowice less than one week away, to prevent more crushed dreams and broken hearts, let us recount TSM's past international adventures and explore the reasons behind their repeated failures.
The Early Seasons' Disparities
Since the beginning of Season One, LoL esports has grown at an exponential pace. It started out as few teams in a LAN party fighting over the elusive Season One championship, and by the end of Season Four, evolved into sold-out stadiums with millions of concurrent views worldwide. As the prize pools for winning tournaments increased, so did the strength and number of the competitors. TSM knows this better than anyone else; they have been competing since the very first LAN event.

The first season was where TSM had the best chance to stand toe-to-toe against the top international teams. When discussing TSM's competitive resume, however, there is a reason not many would bring up TSM's third place finish in the Season One World Championship -- it simply wasn't impressive.

The infant competitive scene included only pro teams from NA and EU that were championship contenders. Yet, there already existed a noticeable gap between the top EU teams and TSM. Out of the eight participating teams, only the EU powerhouses, Fnatic and aAa, had star players that could play at the highest level. When put on their favourite champions, FNC Shushei and aAa Soaz carried their team to the grand finals. Who could forget Shushei's best Gragas in the world or Soaz's invincible "Lanewick"? But not many remembered TSM.




In Season Two, TSM swapped out their top laner, TheRainMan, for Dyrus. With Dyrus commanding the top lane, this new roster completely dominated the NA scene from IPL 4 to the regional qualifiers. However, the fans had doubts about TSM's performance coming into Worlds.

They did not forget TSM's 0–5 crushing defeat to Azubu Blaze in the MLG Summer Arena, where TSM's star performers shied away in the face of rising foreign ambition. Helios and Reapered, the marquee players from Blaze, dictated the pace of every game, forcing TSM on the back heel the entire series. TSM would conclude their season with a complete wipe out from the Azubu sister teams, further dropping two games to Frost at the quarterfinals of Season Two Worlds. One could say that Azubu was TSM's kryptonite, but amongst all of the quarterfinal teams, TSM looked outclassed.

A disappointing end to the season cannot be solely attributed to the team's lack of effort. They had worked hard to surpass all other NA teams, but there lied a significant disparity in work ethics between the regions as a whole. Despite knowing this from the start of the season, TSM could not match the number of practice hours from the foreign teams.

The Koreans didn't have more hours in a day; they simply used them more efficiently. Throughout Season Two, TSM ran a well-established network of Twitch.tv streamers based on their players. Streaming to thousands of viewers was both fun and profitable, but it could have negatively impacted towards the team's competitive performance. Chaox, in his post Worlds vlog, acknowledged that "They [Korean players] are so focused on purely getting better at the game. They don't worry about streaming. They don't worry about sponsorship. They just worry about winning. "

It appeared that TSM's problems had a simple solution: spend more time practicing and less time streaming. With the creation of a domestic league and a promise for a more competitive scene, both the NA players and their fans believed their region would soon catch up to the East.

They had made a grave mistake.


The Gap Widens in Season Three
After a disappointing end to Season Two, TSM renewed their focus towards winning the first season of NA LCS in Season Three. With two years of competitive experience in their arsenal. their plan was clear: continue improving the team, dominate the domestic scene, and re-qualify for Worlds. With the creation of a salaried league that rivalled OGN in Korea, players can focus purely on improving their game now that their livelihoods are stabilized. Many hoped it would foster the growth of more talented players, and better prepared NA teams for future international competition.

To keep up with a more competitive environment, TSM had to maintain a top tier roster. Luckily, Reginald always had an eye for talent. Six weeks into the LCS Spring Split, Reginald replaced the underperforming Chaox with Wildturtle in the ADC position. The effect was immediate: Wildturtle was not only one of the most mechanically skilled players in NA, his upbeat attitude also meshed with the team from the beginning. With the help of Turtle, TSM became the champions of the 2013 NA LCS Spring Split.

But by the end of the Summer Split, TSM had already lost their throne to the surging Cloud 9. Barely securing their third appearance at Worlds, TSM was no longer the biggest fish in NA. Instead, the NA fans placed their Championship hopes on C9, whom, unfortunately, were overestimated just like TSM in previous Seasons. While C9 had the best strategic play in NA and some of the top players such as Meteos, they were not on the same level as the top Eastern teams coming into Worlds.

Korea, the historically most competitive region, fielded the championship favourites SK Telecom T1 K and Samsung Galaxy Ozone. For an entire year, these two Korean giants fought tooth and nail against fierce competition in their league, but they eventually triumphed by claiming the OGN Summer and Winter titles respectively. In LPL, the destructive OMG and Royal Club held the top two spots over the once strongest Chinese team World Elite. These Eastern powerhouses seemed unstoppable and feared no one except each other. It was a daunting task for any Western teams to challenge them. And amongst the Western teams, the EU titans, Fnatic and Gambit, were considered stronger than the NA teams. Barring South East Asia, NA was at the bottom of the regional power rankings. You can guess what TSM's chances were at that time.




Unbeknownst to the Westerners, the gap between the Eastern teams and TSM had widened into new dimensions, as if it was the work of some alien technology from the movie Interstellar. TSM ended their journey In the group stage placing 4th with an abysmal 2:6 record, and zero victories against OMG and SKT K -- teams that were miles ahead of TSM. OMG's Loveling and Cool, and SKT's Bengi and Faker, crushed TSM's mid-jungle combo in their games. Reginald was often behind 10-20cs by the time laning phase ended, and TheOddOne was non-existent compared his counterparts. On a purely individual basis, TSM players were outmatched in almost every position; only TSM's bot lane could compete evenly.

Even if TSM had made it past the laning phase, they wouldn't have had a chance to win against the much more strategically refined teams. With no alternatives other than "win mid win game", a strategy that won't work against teams with world class mid laners, TSM was dead in the water. Whether it was OMG's 5-man ultra-aggressive tower diving, or SKT's top notch map rotations, TSM had no response and was outplayed around the map. They couldn't play to win; they played to delay the inevitable loss.

Ending the season with another disappointment, the NA's poster child went back to the drawing board. This time, the difference between TSM and the top teams was not simply who put in more hours. Xpecial said in his vlog that he spent hundreds of hours practicing with Turtle but "had nothing to show for it". Looking back, the key problem was TSM's disorganized infrastructure that affected all aspects of the team's performance. And at the top of the list of infrastructure problems sits a lack of support staff.




For three Seasons, Reginald was the team's owner, coach, and player at the same time. It was a disaster in many ways, and anyone who watched the weekly Gamecrib episodes could tell you conflicts often broke out between team members and were left unresolved. When Reginald had to juggle multiple roles, he had a difficult time hosting team discussions without resorting to a blame game amongst the players. Reginald also had minimal time to deal with the emotional needs of his teammates. That led to severe problems -- breakdowns -- in stressful times.

Dyrus revealed in his post Worlds vlog that he was overconfident after doing well against Fnatic in scrims. But in official matches, he choked and changed his champion pool mid tournament, giving up first blood in most of his games. If TSM had a proper support staff like the Chinese and Korean teams, all of the players would have been better prepared both emotionally and strategically.

In Season Three, TSM didn't have all the pieces needed to complete the puzzle. But what if they did the next season?
The Gap Closed … or Did It Really?
Many anticipated the West to finally catch up to the East in Season Four. And for TSM, another chance at proving themselves on the international stage. TSM's first move was to strengthen its lineup by acquiring one of the top talents from Europe, Bjergsen, as their new star mid laner. Bjergsen quickly became one of the best mid laners in NA. In the 2014 Spring Split, Bjergsen's TSM finished at the top of NA just behind C9. In the Summer Split, TSM brought in the highly mechanical jungler, Amazing, to supplement its already dominant mid laner; and Lustboy, the veteran support player from Korea, to patch up the ailing Turtle. A strong roster? Check.




When it came to building the support staff for TSM, Reginald spared no expense. He hired one of the original TSM players, Locodoco, as the team's head coach. After years of playing in Korea, Locodoco was touted as a highly knowledgeable individual and credited for mentoring many of Korea's top support players such as Mata and Madlife. Most importantly, he is familiar with the Korean teams' daily schedules, which he could bring the same style to TSM. Reginald also hired an off-site analyst to support Locodoco, and a dedicated cook to keep the crew well nutritioned with their minds focused solely on practice. A proper support staff? Check.

Much of TSM's Season Four success was due to Locodoco's meticulous work with the team. Not only did he improved TSM's strategic team play and shotcalling, but his implementation of a strict daily schedule kept the players in line. Locodoco also emphasized on the importance of player mentality, and he stabilized the team morale after every game. In the Summer Playoffs, TSM proved their ability to soundly prepare for their opponents, consistently improving after every match, and keeping a confident but humble attitude against every opponent. After a rollercoaster season of up-and-downs, TSM finally reclaimed the NA throne from C9. It was at that point when TSM looked like they had a chance to compete on even footing against the best teams around the world. The puzzle was complete. All they needed was luck.




Fortune was on TSM's side the entire way into their first match at Worlds. They were drawn into a group without any of the tournament favourites -- the three Korean teams. TSM's luck continued when one of their group mates, SK Gaming, lost their main jungler for half of the group stage games due to a PR disaster. Heading into the tournament full of confidence, TSM believed their training in the Korean "hyperbolic time chamber" had well-prepared them for any challenge except Samsung White -- a team that utterly crushed them in scrims. Indeed, this all but guaranteed TSM a free pass to the quarterfinals, and a golden opportunity to place first in their group and avoid SSW.

But it was not meant to be. While TSM made it past the group stage with a decent record of 4-2, they advanced as the second seed due to a heartbreaking, last minute loss to a rejuvenated SK Gaming. The team looked towards SSW, an immovable object in their quarterfinals match. Pitted against the eventual world champion, the viewers saw a TSM they were too familiar with: a force that can be easily stopped. In a 1:3 slaughter by SSW, TSM ended their quest for the world championship prematurely once again. Surprisingly, the TSM fans seemed very emotionally prepared; maybe getting smashed by the top Korean teams had become a familiar feeling.




Ultimately, TSM's goal has always been the best in the world; finishing anywhere but the first place equalled failure. Sure, had TSM faced any other opponents in the quarter- or semi-finals, they could have finished much higher in the tournament. But history cannot be changed, and historically, there is no evidence that TSM would have won in a BO5 series against any top Eastern teams. All we could ask was: where did TSM go wrong this time?

Was it the players? No, TSM didn't have the best players in any position, but they weren't completely outclassed. Teams that beat TSM played better as a unit. Was it the infrastructure? Maybe, but they had made significant strides in building the support staff behind the players. Was it the attitude? Perhaps, they weren't afraid of SHRC or any teams other than SSW, but with the presence of Locodoco and Reginald, this squad had enough veterans to keep themselves in check.

In the end, everyone knew how TSM lost, but no one can pinpoint the missing ingredient to TSM's international success.
Another Season, Another Shot
In Season Five, TSM has everything in place: a strong and experienced roster, a solid support infrastructure, and a planned approach to a defined goal. Domestically, TSM are like the Saiyans: they grow stronger after every defeat. This is their season, the NA boys are ready to fight.

On an individual level, TSM has enough talent to rival with their Korean, Chinese or European counterparts. Their Season Four squad made the furthest amongst all the Western teams despite being the newest and most inexperienced. With more time to grow, this roster has the potential to fulfill their dreams. We can expect Bjergsen to reach maturity in his shotcalling, while maintaining his mechanics as a top level mid laner. Together with his new jungler Santorin, the Danish Duo is looking to shake up the competition at IEM Katowice.
As a team, TSM has the support staff to scrutinize and continuously improve every aspect of the team's strategic play. TSM have come a long way since Season Four in their communication and vision control. Lustboy has become a support that TSM can rely on; his warding is one of the best in NA. The TSM roam squad consisted of Lustboy and Santorin can set up the map for their super carries to take over. When this roster is at the top of their game, they looked unstoppable this season.




TSM is far from perfect though. In their IEM San Jose loss to the new European LCS team, Unicorns of Love, it was clear that TSM could not play outside of their comfort zone against new opponents. If they want to stand a chance against teams that can play their own styles at the highest level, such as GE Tigers and CJ Entus, TSM must be able to adapt on the fly. Top teams won't just fall over during the laning phase; TSM must prepare alternative strategies that work for all phases of the game, extending outside of "win mid win game". Perhaps they could concentrate the early game resources to Wildturtle or Dyrus, and alleviate some of the carry burden from Bjergsen.

TSM had too many chances, but too many disappointments. Historically, whether it was in Kiev or Hangover in 2012, or San Jose in 2014, IEM tournaments have not been kind for TSM. But as always, they have the opportunity to change the statistics and make new history for themselves.

The time for waiting is over! This tournament is the first of many for TSM to finally close the gap between them and the top Eastern teams. With all the pieces in place, we could only wait for TSM to execute.

In the words of Lustcena: the champs are here, and their time is now.

Among the IEM Season IX Championship groups, one matchup scintillates over the rest. Gambit Gaming, who won IEM Cologne in January, faces the invited CJ Entus from Korea. Both of these teams have a deep history with the IEM World Championship, with Gambit winning in 2012, while CJ Entus Blaze edged out CJ Entus Frost in the finals of 2013. This matchup will be the third IEM in which these two teams meet and another chapter added to their storied rivalry. Though their rosters may be different, the recent resurgence of both teams has allowed these two old rivals to face off in one last bout.
Korean Killers
The sheer strength of South Korea in eSports needs no introduction. Throughout the history of competitive gaming, Koreans have produced consistently strong showings in a multitude of games - such as Counter Strike, Warcraft III, and a plethora of fighting games. Additionally, Koreans have completely dominated three key games in the history of eSports: Starcraft, Starcraft II, and League of Legends. However, even the strongest of empires will still lose some battles.

Among the numerous IEM League of Legends tournaments, IEM Season VII Katowice is arguably the greatest. No other event in the tournament series' history has produced as many memorable moments as the Polish competition had. In addition to the iconic backdoor on Kassadin by mid laner xPeke, the tournament also featured one of the greatest tournament runs in the game's history.

Gambit Gaming went into IEM Katowice with an extraordinarily disappointing debut. The team, despite its amazing legacy of never losing an IEM tournament, had an abysmal ground stage performance, only going 1-2 in their group. Gambit lost games to both Azubu Blaze and Curse, entering a three-way tie for second place with Curse Gaming and MeetYourMakers. The only thing that prevented them from instantly dropping out of the tournament was a tie breaker rule stating that the team with the fastest win time would advance to the semifinals. Gambit won the triple tie breaker, and prepared to face Azubu Frost.

The two teams representing South Korea were Azubu Blaze and Azubu Frost, two of the most famous and successful teams to come out of the country. Although they were not the two definitive teams in the region like their earlier seasons, they were still among the strongest in Korea, and by extension, the world. They immediately displayed their strength in the tournament, with both advancing out of their groups undefeated, beating all adversaries quite easily. With both teams on opposing sides of the bracket, everyone had predicted an all Korean final.

Now with that said, overlook all thoughts of Gambit's poor group stage performance. Instead, remember Moscow 5, the team that dominated all opponents and stands as one of the greatest teams in history. That is the team that showed up against Azubu Frost. While Gambit fans were obviously appalled at the team granting Shy his Singed and MadLife his legendary Blitzcrank, the Russian squad would receive powerpicks of their own: Alex Ich on Kha'zix, Diamondprox on Xin Zhao, and Darien on Renekton. With such a strong arrangement of champions, Gambit was able to dive past Frost's tanky front line and remove their main sources of damage and support. With the advantage of eliminating most of Frost's damage, Gambit continually won teamfights until Frost could no longer respawn fast enough to defend their Nexus, giving Gambit the first win of the series. During the second game, Gambit once again gave MadLife his famed Blitzcrank, revolving their playstyle around baiting his grabs. Using an ingenious teleport strategy, Gambit created a 4v2 scenario under Frost's bottom lane tower, securing two early kills. With Gambit being granted such an early snowball, Frost never had a chance to really come back as Gambit continued to control the game dominantly. With that, Gambit had melted the intimidating Frost into a mere puddle.

Even with the win against Frost under their belt, the sister team Blaze still looked poised win the tournament. Blaze had already defeated Gambit earlier in their group stage match. Perhaps Frost was experiencing a slump, and would look to their sister team to avenge them. But Frost was not slumping nearly as much as Gambit being simply on a hot streak.

The finals began with a disastrous teleport gank from Blaze, countered by Diamondprox and Alex Ich to give Gambit a 2 kill lead. Soon after that, Blaze would face a similar dive their sister team experienced, leading to another 2 kills for Gambit, in addition to an early dragon. During the mid game Gambit displayed complete dominance; pushing every lane, denying Blaze vision, and continually catching out Blaze members for easy kills. After that Gambit slayed Baron Nashor, and demolished Blaze in a teamfight the led the Korean team to surrender.

The second game started quite similar to Gambit's previous games, achieving a kill advantage of 3-1 as well as the first Dragon at 5 minutes. After such a catastrophic beginning, Blaze managed to even the kill score to 4-4. Despite the equalling the kill score, Gambit continued to display better objective control and team fighting. After multiple teamfight victories and secured objectives, Gambit strolled into Blaze's base to finish the series 2-0. Gambit had extinguished Blaze, turning the Korean powerhouse into a pile of smoldering ashes.

Their victory continues to stand as the only two occurrences of a Western team defeating a Korean team in a series. After defeating two of the best teams in Korea, a feat no other team had done, Gambit could proudly proclaim themselves the Korean Killers.
CJ's Vengeance
IEM Katowice is remembered as the definitive IEM encounter, as Gambit's incredible finals run over the Azubu team would remain in the minds of many. The two organizations would have their rematch in the next IEM event, this one being the IEM World Championship held in Hanover. Once again, Gambit and both Azubu teams, now under the banner of KeSPA powerhouse CJ Entus, would attend, and all three were considered favorites to win the entire tournament.

However, in this particular event the situation for the teams had reversed. Gambit had come off of a dominating 5-0 Super Week in the first season of the European LCS, propelling them to 9-2 and looking completely dominant in the new league. CJ Entus, on the other hand, had recently lost their first OGN finals when MakNooN's NaJin Sword comprehensively defeated Frost 3-0, while the upcoming KT Rolster B won 3-0 over Blaze in the third place match. The CJ Entus teams were no longer the two best teams in Korea, and needed something to prove that they were still relevant.

Once again, Gambit faced off against Blaze in the group stages. Unlike last time, where Blaze took a relatively simple victory, Gambit would absolutely destroy Blaze, finishing the nexus off in a mere 25 minutes. Gambit went undefeated in their group, while both Blaze and Frost went 4-1 and finished in second place, needing to go through a playoff match. Blaze and Frost would win their matches 2-0, and Gambit's potential bracket run looked eerily similar to the one two months prior.

This time, the destined repeat bracket would not occur again. Frost would defeat Gambit 2-1 in the semifinals, marking the first time Gambit had failed to win an IEM event. Gambit was outclassed by the Koreans, being completely shut down in games one and three, while winning the second game only due to a poor level 1 by Frost, giving Gambit advantages in the jungle and top lane. Gambit were out-aggressed by Frost, unable to perform the way they had earlier in the tournament. Blaze and Frost would meet in the finals and Blaze would take victory 3-1, marking the beginning of Korean dominance in international League of Legends Tournaments.

This would be the beginning of the fall of Gambit, as Gambit would eventually be beaten out by Fnatic in Europe and lost in the quarterfinals of the Season 3 World Championships to the Korean NaJin Black Sword. The team would again qualify for the IEM World Championship in Season 4, but would lose to the domestically slumping KT Bullets, who were on their way to an undefeated tournament victory. Gambit would collapse in the Summer Split of LCS afterwards with captain Alex Ich's departure, and the team has never looked the same since. Meanwhile, CJ Blaze would look absolutely dominant in their Spring Season until their shocking loss in the finals to MVP Ozone, and both CJ teams would fail to regain the luster that they once had in Korea.

Season 5 sparked a rejuvenation for both teams, as both CJ and Gambit looked terrible in the offseason. Gambit was a candidate for relegation next split, while CJ's dismal preseason made them look like the worst team in LCK. Since then, both teams have managed to turn their seasons around, and we will see the two teams on a relative upswing, with Gambit being fourth in Europe and CJ being third in Korea.
Empire Rebuilt
Despite looking promising after their victory at Cologne, Gambit's season began disastrously, starting 0-5 while they lacked internet in their new team house. However, once new coach Leviathan came in and the team reestablished themselves, they have gone 8-1, with a firm foothold in the middle tier of European teams.

The current Gambit lineup is a far cry from the one that terrorized IEM tournaments and Korean teams in their prime. Retaining only two of the original legendary Moscow 5 lineup, this new team is very stylistically different from the Gambit of old. Cabochard in the top lane has shown up impressively, emerging as a top three top laner in Europe alongside fellow newcomers Huni and Odoamne. His carry performances have been responsible for several of Gambit's comeback wins over the season. P1noy on AD carry has been ridiculously aggressive, willing to repeatedly dive the opposing AD carry – the opposite of Genja's safe positional style. Diamondprox has returned to his old form, debuting junglers such as Sejuani and Nidalee and giving great performances on both. His ability to initiate and make plays has seemingly returned to old form. In the mid lane, however, is a newcomer Betsy. He has only played in three weeks of LCS, and has a record of 5-1, but this will be his first stint in international competition. Facing CoCo in the mid lane is a hard ask for any mid laner, but for a rookie the pressure must be extraordinarily high.

The new Gambit may not be the best early game team, often being behind in gold in the beginning of the game. They win their matches usually with huge carry performances from either Cabochard, Diamond, or P1noy, and they are a dynamic and unique team to watch. This new Gambit has historically had deep champion pools, especially in the jungle, and Diamond may end up debuting a new jungler to throw off CJ. If one of their members can play well enough, it may be enough to carry them through the game.
Veterans of Korea
To contrast with the fresh blood in Gambit, CJ only retains long-time veterans who have been playing professionally for many seasons. The newest member on CJ's roster is CoCo, who joined Frost in Spring of 2014 and had been previously on the talent-farm Xenics Storm. Besides the move of Ambition to jungle, the other positions are exactly the same as the Frost roster before the Korean roster changes. In the preseason, they looked awful, with laughingstock Space performing the best on an underperforming team.

This all changed once CJ got to an unexpected 3-0 start, beating preseason favorites SKT T1 and NaJin e-mFire. Now, the team has multiple threats across the board, with mid laner CoCo being the most notable of them. CoCo has come back from a lackluster summer and preseason, and has shown up as a top mid laner in a region absolutely stacked with powerful players in that position such as Faker, Easyhoon, kurO, and GBM. Shy, once the greatest top laner in the world, has returned to his former glory, playing exceptionally on tanky top lane champions such as Maokai and Dr. Mundo. MadLife, despite a slump in the preseason, has also come back to form.

Possibly the biggest surprises are Space and Ambition. Space has historically been regarded as little more than a running joke on Frost, and the calls to bench him have been numerous and have been happening for all of Season 4. However, Space appears to have finally freed his teammates from the confines of Space Prison and the warden himself will hold Gambit's cell door wide open. However, the most improved player on CJ is unexpectedly none other than beleaguered mid laner-turned-jungler Ambition. He went from being very lackluster to schooling none other than NaJin jungler Watch in two ways of a Lee Sin-Rek'Sai matchup à la KaKAO. He will be tested against Diamond, who holds years of experience in his role and will look to show Ambition why he used to be the best jungler in the world.

CJ is phenomenal at teamfighting, with Shy and CoCo in particular being star performers whenever teamfights break out. CJ also has displayed remarkable tenacity in games even when behind, as shown in their 80 minute loss to Jin Air earlier in the season, fighting tooth and nail despite being heavily outscaled. However, CJ appears to be somewhat limited by champion pool and is somewhat inconsistent. Shy being unable to pick Gnar and Space's Kalista being quite poor was a huge problem for the team in picks and bans, and is exactly the opposite of Gambit.
However, CoCo, who appeared to have a small champion pool, recently brought out a dominating Viktor, so perhaps the champion pool issues aren't as big of a problem for them against Gambit.
The Final Bout
This will be the third time that both of these teams will face in an IEM tournament. Although both teams are on the upswing, Gambit are the heavy underdogs with the Korean teams both predicted to finish first in their group. Betsy in particular will have a difficult time against CoCo, and Cabochard probably will not find the same carry potential that he showed in Europe against one of the best top laners ever in Shy. However, Gambit has shown that they are a surprising team, and may bring out something special against CJ. Diamond also has an advantage over Ambition in the jungle, and his years of experience could prove the necessary catalyst to carry Gambit to yet another victory over the Koreans. However, CJ is better in every overall aspect, and Gambit would need to play extremely well if they wanted to win the upset.

If there is one team to bet on playing well at an IEM, however, that is Gambit. No matter what the IEM tournament, Gambit has always shown up to the occasion, and an unprepared CJ may be surprisingly upset. This will be the most entertaining Group Stage matchup on paper, and has the potential to be one of the best matches of the tournament. Two very different and exciting teams with one of the best international rivalries. This is like two old boxers with a storied rivalry preparing for one final clash. What more could you expect?