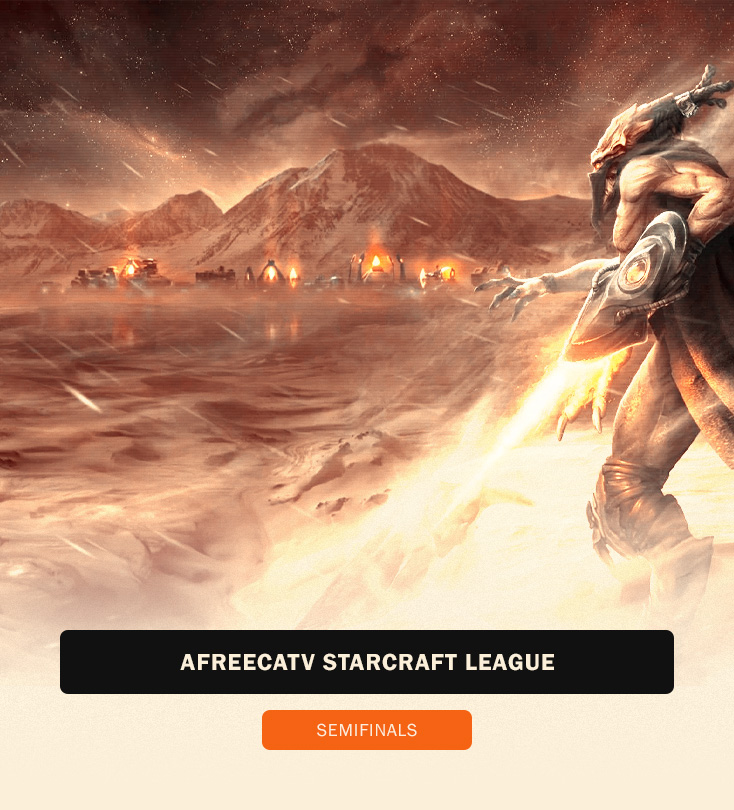 Schedule change be damned the ASL marches on with no break, as we head into homestretch the Ro4, everyone here is already seeded into the next ASL, everything is for keeps now, today we have a clash between two men who have found success in every tournament but the ASL, will they change their fortune this time?



Best at their Worst
Here we are, Its
Light
vs
Bisu
two guys who historically are not the greatest in the matchup they're going up against and would rather go beat on some zergs being one step away from claiming championship. But does that mean we won't get some good games out of this series? Their Ro24 encounter wasn't that great but in a Bo7 anything can happen.
Light
is coming hot off his series against Action which started off on the wrong foot but quickly managed course correct into a victory. This has been how
Light
's entire ASL run has been thus far, in the Ro16 he was a game away from advancing in 1st but then lost the rubber match to
Rain
and then went on to advance 2nd, even before that in the Ro24 where he dropped the set against
Bisu
in the winner's game which was a result of a brilliant opening and
Light
's mismanagement leading him to lose, but now
Light
has the benefit of a Bo7 series to fall back on.
While
Light
's ASL run thus far has been one with a few setbacks to which he made corrections,
Bisu
's for the last couple of rounds has been a pure fight for survival and it's been messy, his series with JyJ exposed a lot of flaws in
Bisu
's PvT(you should have gone carriers more!) and
Light
is on JyJ's level if not better when it comes to TvP, but if not for the fact that
Bisu
is a multi time champion and someone who can perform very well under pressure offline showing that clutch game 5 against JyJ. Lets go by the numbers to see what the odds really are for this series.
On sponbbang right now
Bisu
's best matchup happens to be PvT maybe it has to do with
Sharp
being every protoss player's punching bag but he also happens to have a winning record against
Light
, in the month of march no less, he's 4-2 in the last 6 games that they have played, take that along with the result from their Ro24 match,
Bisu
really has
Light
figured out who in comparison does well against every other protoss, a moot point if you're not beating the one protoss you need to beat right now.
Light
does happen to have the maps to equal the odds.
Allegro(Set 1 -
Light
's pick): Protoss is yet to win a single game on this map so far in the season and online its not a popular map to play on for protoss in the matchup, expect
Bisu
to attempt to pull a proxy 2gate and just try get the map over with.
Eclipse(Set 2-
Bisu
's Pick): While the standard bearer map of the season, its been protoss favoured, fantastic map to do great vulture harass and drops, being a 2 player map means that the longer the game goes Terran will have more advantage, but I can see
Light
attempting to constantly keep protoss down and cut off his ability to get a 4th base.
Monopoly(Set 3 -
Light
's pick): Another obvious pick from
Light
with how similar Monopoly is to Allegro in terms of how hard it is for a protoss to hold a 3rd base, its been a bad map for protoss this ASL.
Butter(Set 4 -
Bisu
's pick): Not a popular map from the ASL map pool could go either way but I believe that
Bisu
has something planned for this map in particular.
Vermeer(Set 5 -
Light
's pick): The last possible map that
Light
could pick that would have given him an advantage, the natural on vermeer is very hard to block, I can fully expect
Light
attempt to take this map with an early attack, 5 marines, 2 vultures(with mines) and a tank, provided he scouts right.
Revolver(Set 6 -
Bisu
's pick): Its surprising that Revolver is coming in so late in the series considering Protoss has never lost on his map, fantastic map for carrier play, of course the last series JyJ just decided to pull the boys and lost the attack and the game, I don't see
Light
doing this.
Metaverse(Set 7) : The final map, the map where
Bisu
already beat
Light
in the Ro24, I would not be surprised if
Bisu
attempted to pull off the same strategy again and hope
Light
bungles his marine defense again, if they reached this point in this long and mentally taxing series it would make sense.
All in all I see this series either going to
Bisu
ultimately in game 7 or to
Light
at any point prior be it 4-0,4-1 or 4-2.
Light to Advance to the Finals 4-2!
---
Writers: BLinD-RawR
Graphics: v1
Editors: BLinD-RawR