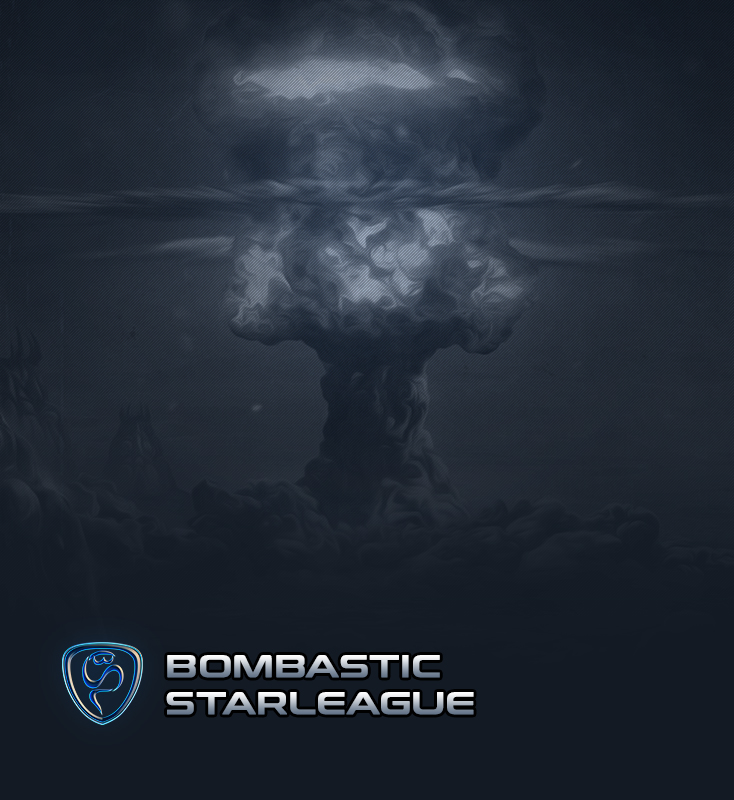 Having concluded with the group stage, we're now left with the final 8 players of the tournament. While some of the remaining competitors are foreign tournament mainstays, there are also a few newcomers, who have yet to make their mark on the scene. The final 8 features three players who have never before reached this stage of the BSL – but based on their performance so far, all three are capable of taking the tournament.

Starting us off, we're looking at one of the semi-finals from BSL12, featuring two of our most seasoned veterans.



For the
BSL12 preview
, I looked at both players from a historical perspective, highlighting how both players have, at their peak skill, been unanimously considered the best player in the foreign scene. Not wanting to reiterate that whole preview, I ended up predicting a close Sziky victory. While the games were very close, and Sziky had a commandeering position in two of the games he lost, it went how Bonyth's games tend to go – he snatched out a clutch victory in the end. Especially their games on Shakuras Temple and Eclipse were truly fantastic games, that are hopefully premonitions for what's in store for us.
Now, while I think the games are likely to be somewhat similar to what we saw then, there are arguments for both players having a better shot than they did the previous time they faced off in the BSL. Firstly, we can look at how they've fared in the PvZ matchup so far in this BSL season. Here, I give the advantage to Bonyth. He beat both Hawk and Crossy 2-0 in the group stage, and while he did not look invincible (honestly, Crossy should have won their game on Aztec), this precise quality is such vintage Bonyth that it cannot be considered chance, or random in any way. Bonyth eeking out a close victory from a PvZ game where he at some point of the game looks to be significantly behind is a BSL tradition by now.
Sziky on his behalf is 4-4 in ZvP this season. He started out the ro24 losing a ZvP against Oya, before he beat Gosudark 2-0 to advance from the group. In the ro24, he started off losing 0-2 against Dewalt – before he beat Dragon 2-1 in the elimination match. While he on occasion looked very strong in these games, his play did not look the most confident, especially against Dewalt.
Now, don't get me wrong: We're still likely to get reasonably long, action-filled games. Sziky is the more defensive of the two – not in a Gorynich style full out turtle zerg style, but in the sense that he prefers getting his whole infrastructure in place before committing to attacks. His game on Good Night against Dewalt was a deviation from this, where he committed to a zergling allin – only for Dewalt to masterfully counter it. To me, Dewalt killing his own gateway so he could remake the gateway to give it more hit points was the highlight of the entire group stage. If not for that brilliant decision making from Dewalt, it's quite possible that the attack could have dealt game-deciding damage. However, Sziky committing to a ling allin of this sort might also be indicative that he doesn't feel great about facing top protosses in a longer, straight up macro ZvP. Alternatively, it was an example of the type of killer instinct he'll need to defeat Bonyth.
Sziky's biggest strength is arguably his mutalisk micro. It's truly top notch. However, that is more significant of a factor in ZvT or ZvZ than in ZvP, and consequently, he looks to have been a bit unlucky to draw Bonyth in the Ro8. Where he's fortunate, is that the map pool is great for ZvP. Aside from Revolver (protoss favored) and Ascension (even), maps like Good Night, Heartbreak Ridge and Aztec are known to be very good for Zerg in this matchup. Vertebrae and Wavelet have less data.
I did notice that Bonyth didn't look particularly overjoyed by the prospect of facing him, while he was commenting Sziky's group. Something akin to 'oh joy, another 400 apm zerg player' was uttered. At the same time, I have to consider him the favorite going into this.
Prediction:
Bonyth wins 3-1!
but it will be hard fought.

For our Chinese fans, it might be a bit gut-wrenching to see our two Chinese players face off in the ro8. Only one will be present in the semi-final. I will be frank – my knowledge of the tendencies of these two players is not quite the same as my knowledge of most western players. Regarding QiaoGege, the only PvT games I've seen of him were the games against Dandy.
QiaoGege's ro16 ended up with a reasonably comfortable first place victory, but he did not look quite as sharp as expected. The games against Gorynich showcased some very high level play – the relentless shuttle harassment in game 1 was very impressive – however, he was also fortunate to win their opening game on Ascension. Gorynich played an amazing game for the first 30 minutes or so – for then to squander it all in one unnecessary, yet desperate, attack. If Gory had kept his cool for a bit longer, he would have won that game. Game two on Aztec, Gory won because QiaoGege's cannon was late, a rare mistake on this level. Perhaps the time zones represent a bit of a challenge for our Chinese players. Whatever the explanation, QiaoGege appeared very strong – yet flawed – in his opening games.
His games against Dandy were, however, all the more convincing. Here, he won 2-0, and frankly, he was never in danger in either game. They were rather short straight forward sweeps, getting big advantages or outright winning from his first dragoon squads. It's hard to say much about how he will fare against Mihu based on these games – I'm sure Dandy wasn't too happy about his own performance.
Regarding Mihu, we have quite some more data to base ourselves on, and based on his performance in showmatches against Dewalt and Bonyth, he looks to be the strongest TvP player outside Korea. He beat Dewalt 5-4 twice, and against Bonyth, he won 3-1 once and 6-3 another time. While a 19-12 overall record against our top protosses is certainly impressive, the games have been close, and especially the series against Dewalt could have tipped the other way.
Still, he also looked vulnerable during his group stage games. Eerily reminiscent of QiaoGege's performance, Mihu also won a close opening match on Ascension against TT1 – where TT1 was close to busting him, before losing a quick game on Aztec after. Against Gypsy in the winner's match, he got straight up outplayed in two long TvT games. There's no question Mihu is a great player, but he's not leagues above his competition, either.
Mihu's play has been very consistent. In almost every game I've seen of his, he has favored getting a fast expansion and fast upgrades, covering his bases, focusing more on holding off whatever protoss attempts than dealing any damage of his own, before he busts out with a tank and upgrade-heavy terran ball of death. This style of Terran is generally favored by players who are confident in their late game play and their own mechanical ability, and with Mihu's results, that confidence seems warranted. Still, if you basically know that this is happening without needing to confirm it with observers, greedy counter-plays become an option.
Now, regarding the dynamic between Mihu and QiaoGege, they no doubt have faced off many times before, and are well accustomed towards each other's tendencies. It might be that we get to see more of a mind-gamey approach to this set than what we've seen from Mihu against other foreign protoss players – playing safe makes a lot of sense when you're up against something unknown, and taking more risks becomes more attractive when you know more about your opposition.
Again – this is very hard to predict. I do have the impression from Chinese players that Mihu has been considered their top player, and consequently, I'm going to land on him advancing, but this can easily go either way.
Prediction 3-2 for
Mihu!
QiaoGeGe
tries to get early advantages, while Mihu aims for late game wins.

For day two of the BSL Ro8, we are starting off with a battle between two relative veterans of the tournament. Dewalt has played in every iteration of the proleague so far, while Hawk has qualified for the proleague in season 8, 11, 12 and 13. As explained multiple times in the past, Dewalt, for all his success, has yet to fully deliver in the BSL. No doubt he wants to break his curse, and facing off against Hawk, he has a great shot at making the semi final for the first time since BSL10.
While the two have played in multiple seasons of BSL, this is the first time they're facing off in this tournament. While there's not much history on how these two face off against each other, there's ample information on how the two players prefer playing ZvP.
Both players are highly probable to play 'standard'. Dewalt on his end is equally as comfortable opening gateway expand and forge expand, but following that, he virtually always transitions into corsair-based play. Of every western player, Dewalt is the one who most consistently deals damage with his corsair harassment, excelling in knowing just where to strike and during what timings zergs tend to be the most vulnerable.
Hawk, on his end, should be a good foil to this. He strongly prefers opening with overpool, discounting hatchery first openings as problematic, especially on maps where cannon rushes are an option. His strongest sides revolve around perfectly holding off any protoss harassment and attempts at dealing early damage, while getting a sufficient drone count to get his macro going. His build orders are crisp and on point, and he tends to be in a great position when entering the mid game.
While Hawk is a strong player, known for his immaculate macro and ability to churn out huge hydra armies, this is a game where he's a bit of an underdog. Mechanically gifted, with great mutalisk micro and fantastic macro, he also has showcased some flaws in the past, and I believe his weaknesses might be a bit too pronounced when going up against a player of Dewalt's caliber.
Notably, I've seen Hawk's unit positioning as an area potentially subject to improvement. This again tends to negatively influence his engagements, resulting in too many hydralisks funneling through choke points, and a lot of them dying to storm. Considering how good Dewalt's big army management is, I picture the big engagements between these two players consistently going Dewalt's way. While I think Hawk will do well to fend off Dewalt's early game harassment and position himself well for the mid-late game, his insistence on playing predictable, mechanics-based games are unlikely to yield him success against Dewalt.
I've mentioned before that I think Hawk and Sziky are two players with rather similar tendencies as far as playstyles go, although with Sziky as more mobile and active with his armies. Dewalt currently sports a 7-0 record against Sziky in the BSL. On the other end of the spectrum, we have a player like Trutacz. I think it's difficult to distinguish Trutacz from Sziky in terms of how good they are – but they have very different styles of play, with Trutacz favoring various allins and low econ based play. While Dewalt has a 7-0 record against Sziky, he's 3-9 against Trutacz. Considering how I perceive Hawk as rather Szikyesque in how he prefers to play, I'm fairly confident that this series will go Dewalt's way.
At the same time, there are several maps in the map pool that should be good for Hawk. Good Night is really good for ZvP in general, and also favors a more defensive, macro based approach, where you can hold multiple high grounds with lurkers and be very difficult to attack into. Revolver, while very good for PvZ, should also suit Hawk's style of play. Consequently, I don't think we'll see a clean sweep, however, Dewalt is imo the clear favorite for the whole series.
Prediction: 3-1 for
Dewalt.

This match gives Gypsy a much desired chance to redeem himself. Having only played one season of BSL in the past – BSL12, he was eliminated in the second group stage, losing 0-2 against Oya in the final match.
Oya on his behalf had consistently improved for many seasons, and was looking poised to challenge the Bonyth/Dewalt duo. He ended up falling to Bonyth, losing 1-3 in the Ro8. Since then, Oya has been a bit less active, logging quite some hours on Diablo 2 resurrected, and while he has impressively gotten to the Ro8, again, his performance has been a bit less convincing than last season. In the Ro16, he advanced over Dandy, but the two players actually went 3-3 in overall games.
Still – Oya is one of the best protoss players we have, and even if he's potentially a bit out of shape, he's still a fierce opponent. Historically, his best BSL matchup also happens to be PvT, being 30-12 in single games and 13-3 in matches.
Gypsy, on his end, looks to be sharper than ever. His Ro16 performance was truly magnificent. Not only did he beat our resident BSL champion, in two games where he was in command the entire time, he followed this up with a couple of extremely strong games against Mihu – winning 2-0 against the Chinese challenger. In the Terran vs Terran matchup, Gypsy has already proven his mettle. He's 9-0 overall in TvT in BSL, and 6 of these wins are against Mihu, Terror and Koget, arguably the toughest Terran competition he could have faced.
His TvP is less proven, though. Last season, he went 1-1 against Gosudark in the Ro24, and then, as mentioned, was eliminated after losing 0-2 against Oya. This season, his sole TvP game was the opening match of his Ro24 group, where he lost against Dragon. Consequently, while he's currently holding a 9-0 record in TvT – he's only 1-4 in TvP. While it's fair to assume that this is partially reflective of Gypsy's ability – there's also probably considerable randomness involved in all of this – the sample sizes are too small for confident conclusions.
We might also mention that while Oya did eliminate Gypsy last season, that match featured a bit of a mind-numbing moment, which I doubt we get to experience this time around. Gypsy left a game where he arguably had the advantage – one where he certainly wasn't dead.
In terms of how they like to approach the matchup, Gypsy is the more predictable of the two – not necessarily a disadvantage for a Terran player, especially not in TvP. He's a strong proponent of the upgrade style, virtually never aiming for quicker attacks that revolve around protoss making some mistake. While I'm sure he might pull the trigger against some fast carrier openings, I'm quite confident we're not going to see any two factory builds or any 5-6 factory allins from Gypsy. He'll go rax expand or factory expand into fast armories, aiming for a reasonably fast third and a true terran death ball.
Oya on his behalf, has so far been a bit less aggressive than what we've grown to expect from him. At the same time, he's been displaying a style of play he's clearly quite comfortable with, the one arbiter into carrier approach. I do think this is a style of play that becomes quite a bit stronger if there's an element of surprise to it – the arbiter tech pays dividends if the terran player overreacts, allowing a carrier transition to be pulled off before Terran mounts a serious offense, but if Terran is vigilant with his scouting and calls the bluff, it might backfire.
While historically, Oya has looked like the stronger player in this particular matchup, Gypsy's Ro16 performance was so staggeringly good that I think he'll move on from this round. I do expect Oya to be competitive and to grab a win, either through early game shenanigans or from clever use of arbiters and carrier in conjunction, but Gypsy's shape and mechanical ability should prove superior in the end.
Prediction: 3-1 for
Gypsy!
---
Writers: Liquid`Drone
Graphics: v1
Editors: BLinD-RawR