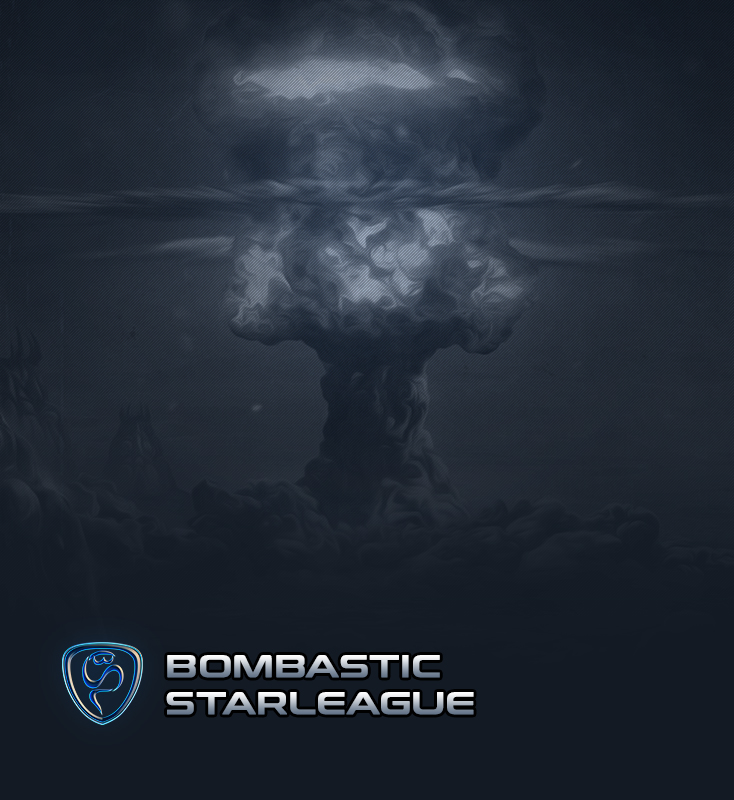 Jumping into Ro16 with strong groups filled with former top 8/ top 4s from previous seasons and a lot of PvZ action in both Groups A and B Liquid`Drone is here to break the action down.



Having completed the round of 24, the competition is kicking up a notch. While the round of 24 featured some lopsided matchups and some rather predictable groups, the round of 16 is bound to be a significantly tighter affair.
Our first game features something we haven't seen for four seasons: Bonyth keen on redeeming himself. Having won seasons 8, 9, 10 and 11, season 12 saw him fall to second place. While I'm certain he's determined to showcase his strongest side, his opening competition is an opponent he has struggled a fair amount against in the past.
While there might be more, I have witnessed Bonyth vs Hawk in three different rather serious competitions over the past couple years. Looking at how the two players have overall performed (Bonyth's BSL results of the past 6 seasons being 4 first places, 1 second place, 1 third place, while Hawk has one ro24 result, one ro16 result and one ro8), one might be inclined to believe that Bonyth is a big favorite going into this, but from my perspective, that's not the case. Hawk's defensive, macro geared style of play seems to be a rather perfect fit facing off against Bonyth – whom is overall a very aggressive and harassment-based player. Going back to the Russian Cyber Games from 2019, we got to see Hawk almost eliminate Bonyth – winning their first Bo1, before losing the regame in the elimination match of the group. Bonyth proceeded to win the tournament – going 11-1 against Trutacz, Oya, Koget, Dandy and Terror in the process.
They faced off again in the BSL11. Again – Bonyth was on the ropes: Facing Hawk in the ro16 group stage, they met in the elimination round, and while Bonyth emerged victorious, Hawk won the first game of their bo3. Again – from that point onward, Bonyth won the tournament in very convincing fashion – going 10-1 against Dewalt, Oya and Terror. Still, he seemed vulnerable against Hawk.
Just a couple weeks ago, prior to this iteration of the BSL, the two players faced off in the BSL nation wars. While EU wasn't fielding the very best team possible, North America showed that they are here to play, winning a very convincing 6-2. One of those victories was Hawk beating Bonyth. During a period of time where Bonyth has dominated the foreign scene – regularly winning 3-0 against the top players – he has 3-3 from individual, important games against Hawk.
Still, I do believe Bonyth is going to take it. He does tend to shine his brightest when it's the most important. Hawk also showed some vulnerability against Kenzy's two gate, from the round of 24. Bonyth has that build down to an artform. While Hawk's build orders and macromanagement are absolutely top notch, his micromanagement and engagements tend to be a bit less stellar. Most likely, I think the games will look close, Hawk will be in good positions, fielding massive hydra armies. And then Bonyth will emerge victorious from a couple key engagements, securing the win in the process. But it will not look easy.
Prediction: 2-1 for Bonyth.
The second game we're treated to is Crossy against Tech.
Here, I believe it's a bit more predictable, and that Crossy will emerge victorious. This is the first season where Tech manages to qualify for the ro16 of Proleague. While he's certainly a good player who can secure strong wins from single games (last season, he took down Trutacz in a bo1 – before losing against him in the elimination match – and he recently beat Dewalt in the STPL) – he traditionally hasn't had all that much success on the very highest levels of the foreign brood war scene. This group is just that. Crossy is a seasoned veteran by now, certainly eager to unleash his full potential. Consistently getting one of the higher MMRS from the ladder seasons and being a mechanical beast with good understanding of the current meta, he has unfortunately fallen short to mindgames, bad luck with opponents and bad decision making in the past, never before escaping the ro16 group stage. I'm not certain he will make it this season either – the competition is fierce – but I do believe he will win the first round.
As for how the games will go, I expect fairly standard stuff from both players. Tech, in my experience, tends to favor forge FE builds over gate FE builds, and I've never seen him do anything truly cheesy. He then transitions into a fairly strong mid game push, tending to be fairly goon heavy. Crossy on his behalf likes hydra play, and is happy to go into mutas if he feels there is an opportunity. Tech's best chance might be exploiting this through staying on one corsair to bait out such a switch, making a surprise dark archon. We saw this dynamic in both of their Ro24 group stage games: Tech made a dark archon to counter babo's expected muta switch (which didn't happen), and Crossy masterfully avoided Kwark's dark archon which was supposed to counter Crossy's muta switch.
I think this game will go 2-0 for Crossy, but I'm not surprised if Tech takes one game.
For the rest of the games I will only give short predictions, as the matchups are not certain to actually occur:
If we get Bonyth vs Crossy, I picture Bonyth winning 2-0.
Bonyth vs Tech, Bonyth wins 2-0.
Hawk vs Tech, Hawk wins 2-1.
Hawk vs Crossy, Crossy wins 2-1 (this one I really have no idea. I do have a slight impression that Crossy has better ling micro than Hawk – but both are great with mutas).
Bonyth and
Crossy to Advance!
– Hawk a very close contender.

This group is the real deal. QiaoGege – going by Prettygirl during the ladder stage, is a newcomer, but one of the favorites to win the entire tournament. Gorynich has a second and third place finish from earlier BSL seasons, has looked a bit less strong for the past couple seasons, but had a very convincing series of games against BoA to qualify from the Ro24. Oya was consistently the third best western Protoss for a while – not quite challenging Dewalt and Bonyth, but doing better than everybody else. Dandy is a regular top contender for every tournament he participates in.
Starting off with QiaoGege against Gorynich, I think the Russian will fall short here. Gorynich is known for having a very strong late game – once he has hive, upgrades and lots of economy, his zvp (and zvt for that matter) are really quite superb. He's supremely experienced and tends to make very good decisions with his armies, and his late game multitask is able to keep up with the best of them. However, his build orders and the early-mid game are a bit less crisp than what we see from the other top foreign players, and he frequently enters the mid-late game in a bit of an awkward position. While he is a well-rounded player, he does tend towards favoring turtle zerg – taking another natural rather than a close third base, and defending with colonies and lurkers, not just hydra armies.
Prettygirl – I will admit – I'm pretty much blank on. A newcomer to the foreign scene, I've hardly ever seen him play. Most of what I have to go with is an extremely impressive MMR from the ladder (almost hitting 2500), and that he's known as one of the best Chinese players. Seeing how the Chinese players have been beating the best western players in recent showmatches (they have been close – but most victories have gone to China), this makes him one of the favorites for the tournament.
Gorynich's best bet might be the map pool. Ascension is fairly balanced in zvp – but the strategic high grounds and it being a three-player map does make late-game geared defensive play quite strong here. Hold on to two of the high grounds, and you're eventually gonna emerge victorious. At the same time, Gorynich normally favors defending with lurker+sunken until he gets hive tech and his preferred drone and hatchery counts – those key high grounds are on unbuildable terrain, and it's also possible to circumvent them if the natural defense is lacking. This is likely to make this strategy a bit harder to pull off properly. Whether he has to play clockwise or counter-clockwise might also have an impact on the game – drop play is significantly stronger on ascension when you are counter-clockwise, and Gory, being old school, is no stranger to that. Aside from that, most of the maps in the pool are quite good for defensive play- with lots of defensive high ground positions – and most of them have Zergs performing very well in the ZvP matchup, especially if we use sponbbang as a guideline.
Still, I think we're most likely going to see QiaoGege run away with the game in the mid-game stage, getting himself an insurmountable supply advantage, and Gory being unable to truly hit his stride.
2-0 for QiaoGege.
The second matchup is Oya against Dandy.
Both emerging victorious from two of the toughest Ro24 groups, they've shown that they are here to play. Oya won his group, beating Sziky in the first game and Gosudark in the winner's match. Dandy on his end won three straight PvT games – first 1-0 against Dienmax, then 2-0 vs BoA. All three games – especially the ones against BoA – were very impressive, and showed that Dandy is in great shape.
These games might also give some idea of what Dandy vs Oya might look like. Oya and BoA alike are both fans of early zealot shenanigans and aggressive Protoss vs Terran play. Dandy on his side, showed masterful defense against BoA's zealots, letting him enter the mid-game with a solid economy.
Oya might be even more willing to really pull the trigger, though. BoA's early game harassment looked like it was more geared towards giving him a slight advantage (in these games, it didn't work, as Dandy defended masterfully), while Oya is somewhat more willing to pull off a full gamble. Him proxying two gateways is entirely within the realm of possibilities, him stealing Dandy's gas while following up with a proxy robotics likewise. For this reason, I do picture Oya taking a game. At the same time, I have the impression Dandy is in slightly better shape, I think the map pool overall is favorable for more defensive play, and I think Dandy will end up taking the series.
I do, however, think it'll be a nailbiter, and while I think Gorynich is most likely a bit out of depth going up against QiaoGege, I can easily picture Oya taking this one.
2-1 for Dandy.
Predictions for the other matchups (again, no long writeup, as they're not certain to happen)
Dandy vs QiaoGege: 2-1 for QiaoGege
Gorynich vs Dandy: 2-1 for Dandy
Gorynich vs Oya: 2-1 Oya
Oya vs QiaoGege: 2-0 QiaoGege
QiaoGeGe and
Dandy to Advance!
- I'll be surprised if our Chinese representative gets knocked out, but Oya or Gory taking second place is entirely possible. A strong contender for the group of death, we're most likely seeing the elimination of two players who have former third place finishes under their belts.
---
Writers: Liquid`Drone
Graphics: v1
Editors: BLinD-RawR