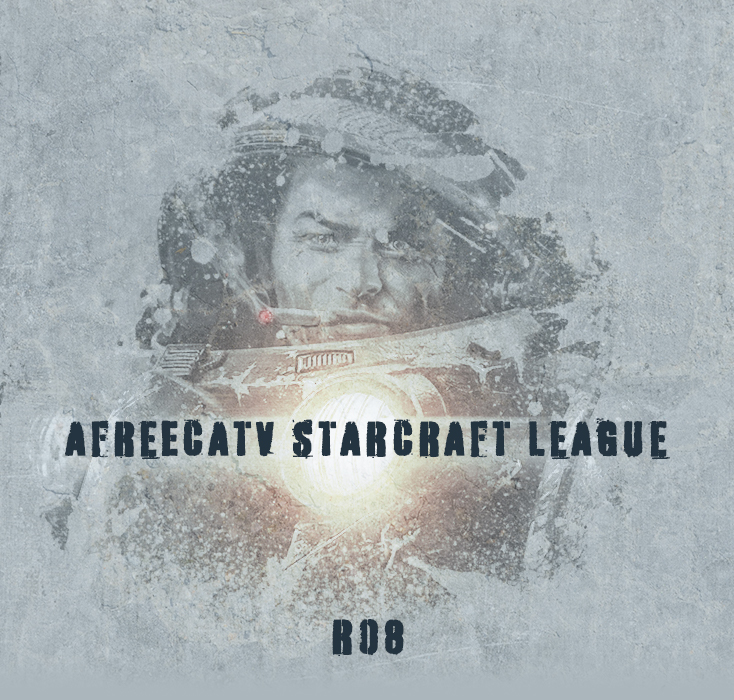 We're in the homestretch now, the bracket stage and here comes the Bo5s this is where we see who really is the better competitor.

Coming off the the hot eliminations of fan favorites like Soma and Bisu from the Ro16 we're continuing to turn up the heat with a big PvP matchup between the macro centaur BeSt and the ruthless aggression of Mini, The second match features the reigning and defending champion ZerO up against the Terran on a hot streak JyJ, the action only gets better from here.


Ruthless Agression
ASL Ro8 kicks off with PvP action Mini vs BeSt
BeSt has had a bumpy road this season, pretty much has been on death's door in both the prior rounds, but the fact that he's here despite almost choking himself out means that he at least might just have that mental tenacity that hes always lacked in prior seasons of ASL. Thats an edge that BeSt could play off of in this series.
On the flipside Mini has had a fantastic ASL run thus far, only managing to drop the one set against ZerO in the winner's game of the Ro16 and Mini is a momentum player, when things are going good for him it goes really good for him in game and its hard to say if the pendulum has peaked for this season but its definitely still looking good for him right now.
Map Picks
Mini
:

Ascension
(set 1),

Polypoid
(set 3)
BeSt
:

Ultimate Stream
(set 2),

Polaris Rhapsody
(set 4)
Set 5 played on

Eclipse
Mini is someone considered on a higher level on PvP than that of BeSt's, especially in all of 2021 where Mini in sponmatches has about a 14-3 win record against BeSt. A lot of that comes down to Mini's relentless playstyle, I'm pretty sure everyone know what the first few minutes of almost every Mini PvP looks like, he scouts his opponent and tries to block probes with pylons, that and the hits the magical timings on his pushes with absolutely no scouting and just wins because years of trial and error(mostly error) has taught him when to hit the most unexpected attacks to take out his opponents.
It should be noted that BeSt has not played a single PvP sponmatch in the last week or so, now the easy answer is that his fans just don't want to see him play pvp and therefore aren't willing to pay for it but I'd also wager that he might have some strats cooking to throw off Mini. Mini's gameplan only works when he knows what his opponent is doing if that perception is thrown off then BeSt does have a chance to just win, playing standard just puts BeSt in a disadvantageous position and relies on him taking good fights and his micromanagement of units isn't as good as Mini's, Mini used to lose such fights because he used to take unnecessary risks and throw units away, BeSt can't rely on that anymore.
All in all in a straight up match Mini wins, if BeSt pulls some shenanigans like what Snow did to Bisu in the Ro16 then maybe he has a chance to take a game off him, BeSt needs to tilt Mini if he has any hope of winning the series.
Mini Advances 3-1 to the Ro4!

Solid Challenger

Going by name value recognition alone We'd assume that ZerO would easily be able to take JyJ in a Bo5 series, but is that really going to be the case or is JyJ more than capable at dismantling the defending champion and continuing his excellent ASL run thus far?
ZerO may not have had the best Ro16 possible, that opening game against mong looked really bad until mong decided to get really cute and doubled down on trying erasers only for it to backfire on him and get ZerO the game back, His series against Mini was also worrisome for him and probably something on the back of his mind moving forward as if ZerO does win, he still needs to focus on this series now.
JyJ is having the best run hes ever had in the ASL having only dropped the one set against Sharp in the Ro16 making him the 2nd most winningest player this season, including huge wins against Action in the Ro24 and an even more impressive win against Soma in the Ro16 with the latter match being an especially good game for him.
Map Picks
JyJ
:

Eclipse
(set 1),

Fighting
Spirit(set 3)
ZerO
:

Polypoid
(set 2),

Ascension
(set 4)
Set 5 played on

Polaris Rhapsody
JyJ and ZerO have a 5-4 head to head in April with JyJ in the lead on the series, this is huge for JyJ but the caveat here is that he has a losing record against every other notable zergs, he managed to get that big win off of Soma in a Bo1 but otherwise their head to head record has been greatly in Soma's favour. What we can glean from this is that JyJ definitely does match up well against ZerO's current playstyle.
I think any terran would pick Eclipse as their first map in a TvZ its ratings overall in the last month alone in sponbbang gives terran a 58% winrate and in this ASL alone Terran has an 80% winrate against Zergs, Zergs currently seem to be having a very hard time setting up that 3rd and especially their 4th gas on the map, JyJ's second map pick is fighting spirit for set 3, always solid, reliable and extremely skewed to terran in current era sitting at a cool 55% for terran as well.
ZerO's first map pick is Polypoid, probably the most played map in sponmatches right now, firmly setting itself as the next FS/CB standard 4p map and has an almost balanced 50.5% winrate in favor of Terran which considering the current map pool for the ASL is the best you can ask for, sits at a solid 50% in the current season as well. ZerO's second map pick is Ascension, which in sponbbang has shown a 56% winrate for terran but as far as ASL is concerned terran is yet to win on the map against Zerg, clearly there are some strats that ZerO is saving for offline play.
The final map picked, not by either player but Afreeca by default is Polaris Rhapsody, A map ZerO is very familiar with on offline games its a map I've seen 3 hatch before pool work successfully a lot of times, don't expect ZerO to pull it off on a game 5 but its possible, the standard winrate in april sits at a 53% for Terran, there is yet to be a TvZ on it this season.
All in all I believe that we will have a good showing from both players but I need to stress the factors in play here. Its a Bo5 series, its offline, both players know the maps they're facing each other on, there is no random element involved here, when it comes down to preparation you have to give ZerO the advantage coming in as the former champion, he's been here before and JyJ has not, JyJ has a lot to overcome but he absolutely can based on what he's show so far, I'd imagine he'd at least take the sets on the maps that he picked, but I'd still pick ZerO if the series goes to game 5.
ZerO to Advance 3-2 to the Ro4!
---
Writers: BLinD-RawR
Graphics: v1
Editors: BLinD-RawR