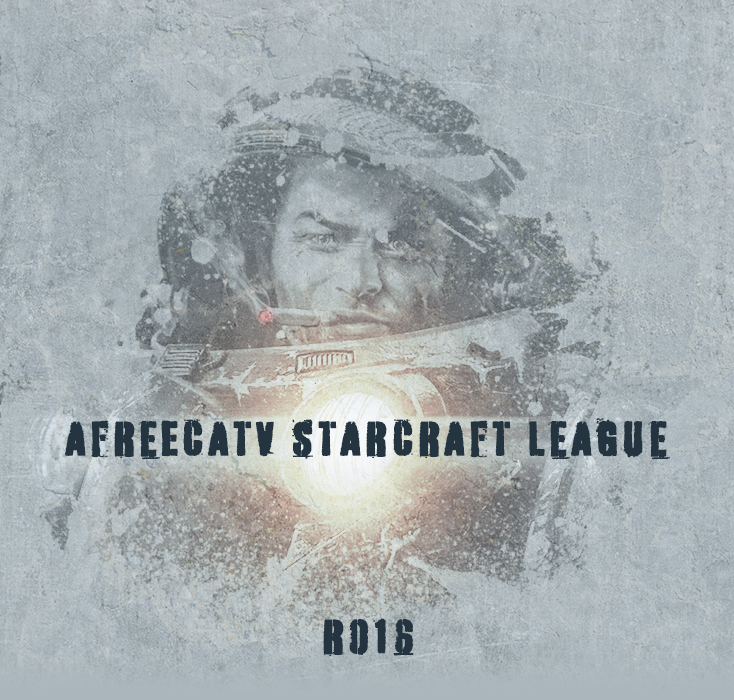 Its always been the case in the ASL when the previous round is weak but well rounded the following round tends to look really strong. This time the ASL Ro16 boasts one of the strongest groups in the tournament with all seeded players having strong opponents in their group that can realistically threaten their spot.

The Ro16 kicks off with the reigning back to back champion ZerO, going up against Shuttle, Mini and Mong for Group A action and the Runner up of ASL10 Soma starting his revenge tour against JyJ, Sharp and BeSt in Group B.


Strong ZerO
As is tradition with ASL, Group A always features the reigning defending ASL champion, ZerO, who seems to have put together an interesting group, and by interesting I mean one with pure randomness considering he and the following picks put very little thought into it.
Against the likes of Shuttle whos reminded me that hes always been kind of a wildcard performer and an unfortunate turn of events with Mini and Mong ending up in the same group again after their Ro24 encounter.
ZerO doesn't seem to have a lot of worries himself with his group, although his sponbbang ranking is some cause for concern(currently at rank 16) and his overall ZvP in sponmatches seem to be fairly middling, especially for ZerO.
While Mong did pretty well in the Ro24 going from a disastrous early to mid game into a come from behind against MIsO, doing so against ZerO is something entirely different, ZerO should be able to go into the winner's game.
In the only decision with some thought put into it, we have Shuttle vs Mini as the other opening game, Shuttle was brought into the group via ZerO's champion's advantage letting him swap one player from a group in the end, with Shuttle being brought into Group A for Sharp, pitting him against someone whom Shuttle absolutely loathes to play against in Mini for his playstyle. For that I'd actually give the advantage to Mini to take this game.
As is the case with previous Ro16s winners, losers and final game are all Bo3s.
Mini vs ZerO would make for an exciting winner's match, for one, in sponmatches Mini has the advantage against ZerO going 7-3 in their last 10 matches, which isn't too surprising if both played their standard game Mini is a very in your face aggressive protoss with great early game timings against zergs like ZerO who is a management type zerg who like to get greedy and play long games, in a prepared offline tournament obviously ZerO is going to play a bit more mindful of his opponent. The issue here for Mini is that hes a ticking time bomb of nerves offline, if ZerO does take a win, he takes the series.
I wonder if we might get to see some "sh carriers" from shuttle in this series against Mong, which is pretty funny because it looks like the kind of micro that would shut down the very same counter that Mong pulled off against Mini in their Ro24 series, I'm sure this series will be as frustrating to watch as the shuttle vs ssak games from the Ro24, Shuttle's PvT is less a calculated gameplan and more a fight for survival, I'm not entirely sure who wins but I'll go with Shuttle since he somehow won those fights before.
For final series we come back to Mini vs Shuttle, now a Bo3, more games increases the chances of the better player to win, Mini is better than Shuttle in PvP not just in style sense, Mini wins and advances over his former STX sunbae.
Final prediction:
ZerO
>
Mong
Mini
>
Shuttle
ZerO
>
Mini
Shuttle
>
Mong
Mini
>
Shuttle
ZerO and
Mini to Advance to the Ro8!

Breaking The Curse
With the Ro16 here, all eyes are on one player - Soma.
Really, I can think of no other proper way to start any piece regarding group B. This certainly is not to say that the group isn't interesting in itself, but Soma stole the spotlight long ago with his tremendous rise to stardom and by virtue of being the sole non-expro title contender in the modern era. And this time there is more: the curse of the runner-up. In seven out of nine instances so far the runner-up from the previous season was eliminated in the Ro16. The only two exceptions are Flash, who forfeited his spot in ASL7, and hero, who actually finished third in ASL5. So… yeah, Soma has stuff to do.
Fighting to advance to the elimination stage in this group are also JyJ, Best and Sharp - not the easiest opponents by any means, at least on the surface, albeit far from a group of death.
JyJ first made headlines when he eliminated Snow (after Snow had beaten Flash in ASL5) with a 2-0 score in the qualifiers for KSL2 back in 2018. He kept under the radar for a while, usually getting eliminated early in the group stages of most tournaments, but he made a big splash again last season. He eliminated Bisu in the Ro24 and was one game away from not only topping his Ro16 group, but also beating the reigning champion ZerO. He was ultimately eliminated by Rush in the decider match, but JyJ gave both him and ZerO a run for their money. And this season he topped his Ro24 group with graceful displays against Action and Best. In other words: JyJ is to be respected.
Veteran Dragon Best, for his part, finally made it to the Ro8 last season after six seasons of drought… only to be humiliated by future back-to-back champion ZerO. He appeared to be in prime form before the season started, continuously upping his PvZ and is as scary as ever in PvT. Still, he was somewhat shaky against JyJ in the Ro24 this season, but made up for the lost game with a masterpiece against Action - whose ZvP is nothing to scoff at.
Sharp, on the other hand, was thought to be in a slump. He was eliminated from his Ro24 group last season - 0-2, no less - and didn't look all that… sharp (now that's a bad pun if there ever was one). But then he surprised everyone by topping his Ro24 group this time around - and ahead of Bisu no less. Sharp is really an unknown quantity almost every time - when he's at his game, as he was in the KSL2 where he defeated Rain in the semis, he's a delight to watch, but his form varies wildly and he suffers from chronic problems against Zerg.
The opening match of the group would be between Soma and JyJ. Recently the two met in the Ultimate Battle Event, where Soma emerged victorious 7-2, but JyJ apparently refused to be intimidated as he clearly stated his desire to take revenge in the group drawing ceremony. Now, as far as stats on sponbbang go, things don't look too promising for the Terran player. His win rate against Zerg sits at 49% in the past two months and against Soma in particular at a grim 31.6%. Numbers don't make a Soma win a foregone conclusion though: 7 out of the 13 losses JyJ has incurred against Soma are from the UBE and this still is a best-of-one, so there is upset potential. JyJ likes to mix things up, although he has shown a preference for the currently trendy fast-academy-really-fast-vessel approach to the matchup; Soma relies on his incredible micro and army movement, but can sometimes become too greedy and try to take a fragile base just on muta micro. JyJ can (and has in the past) take advantage of that and, provided his nerves hold, should not be viewed as a pushover. Still, I expect Soma to take the win.
Best vs Sharp also looks somewhat lopsided, at least as far as statistics go. Best proves he's still the PvT monster he always was with a very, very respectable 60.2% win rate in the matchup - mind you, he has a positive or neutral record against everyone, including Light, Flash and Rush. Sharp's 57% is deceiving in that regard - he has a negative record against most top Protoss players and a 7-12 score with Best himself. Best has had his number in online tournaments the past year, too, defeating him regularly in the KCM, ASTL and CMSL. All in all, numbers and history both point to a comfortable Best win, but numbers aren't everything - especially in a best-of-one, I mean, he had a nice record against JyJ too. I'd argue Polypoid suits Best's style better as Sharp prefers a slightly more chaotic and tactical approach even though the map lends itself to passive play with multiple expansions and big pushes. But stats, preparations and styles aside, the main question is this: will Best choke? I'd still say no.
If all of the above proves to be correct, Best would face Soma in the winners' match. Now, the prospect of facing Soma as Protoss probably induces the sort of nightmares that wake you in the middle of the night in cold sweat. He's been on an absolute rampage ever since he qualified for the KSL4 - in fact, his total ZvP score in the ASL and KSL is 16-2 with no series lost and the two maps he lost are from the same series versus Bisu in ASL9. Online stats are considerably less skewed: a 56.9% versus Protoss and a 14-9 score against Best in the last two months; the two met in late March in an UBE where Soma again won 6-3. Make no mistake, Best's PvZ has consistently improved over the course of the past several seasons and he actually fared pretty well in online events in 2020 against him. He manages to keep his head above the water with a 52% win rate in an arguably Zerg-dominated meta, but still, his worst record is against Soma. I realize I was considerably more lenient towards JyJ's abysmal record just two paragraphs above, but so far Soma's offline ZvP has been absolutely devastating - and the winners' match is a best-of-three. A Best win would be a huge upset for me, runner-up curse or no.
The losers' match would have Sharp and JyJ battle it out for survival. Both players have had decent TvT online results lately, with a 2-2 score between them since March, but Sharp has historically been a TvT expert. JyJ hasn't had nearly as much experience on the big stage; as far as recent history goes, he held his ground fairly well against Rush last season. I cannot say much more about that matchup except that it could go either way; I admit I'm on the JyJ bandwagon right now, but Sharp's TvT is considerably more consistent than his other two matchups. Based on that I'd predict a 2-1 win for Sharp.
If Sharp is to survive the Ro16 AND my predictions turn out to be correct, he'd have to face Best again in the decider match of the group. Everything stated above applies here; the only variable to consider is that Soma might tilt Best off the face of the Earth and this heightens the possibility of a choke. This is not the product of detailed analysis or even educated guesswork; it's based on sympathy towards the hapless victims of Zerg savagery. I still consider Best the favourite in this matchup by a fair margin and provided he brings his A-game, he should dispatch Sharp and progress to the Ro8.
Final prediction:
Soma
1-0
JyJ
Best
1-0
Sharp
Soma
2-1
Best
Sharp
2-1
JyJ
Best
2-1
Sharp
Soma and
Best advance to the Ro8!
---
Writers: TaardadAiel, BLinD-RawR
Graphics: v1
Editors: BLinD-RawR