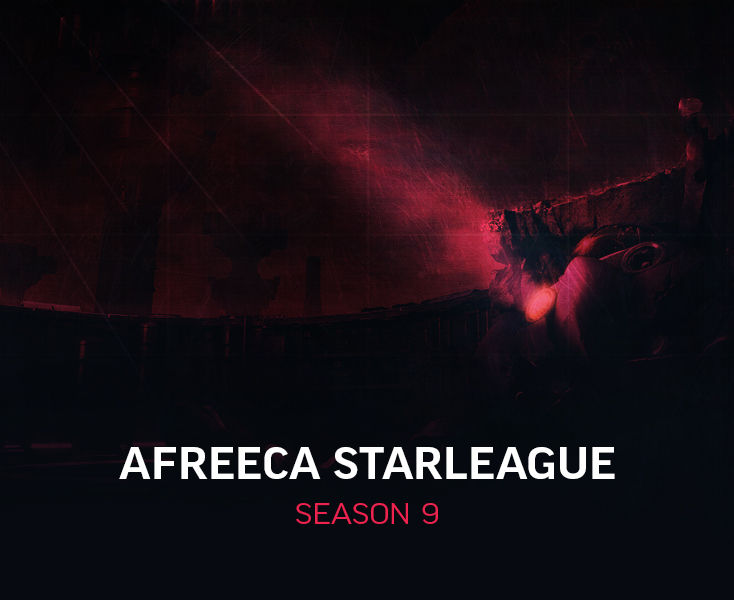 The final week of the Ro24 approaches, and we're looking forward to more beatdowns, upsets, and epic games. So far this season has been very up and down. Some of our veterans like Horang2 and Stork have stepped out of the woodwork to put on a masterclass while most of the amateurs overperformed. And, of course, Soulkey did Soulkey things (which might be the least surprising bit of the tournament so far).

Inner Coven, the real final boss of the Ro24, has proven to be a difficult monster for Terran players and perhaps the largest reason why Protoss players seem to be doing quite well. The combination of drop play with reavers and templar combined with the air superiority of corsairs in PvZ allow the race to control the airways while also being able to threaten the map's tight chokes. Meanwhile, Terran players have suffered. The tank-heavy chess-like meta that has developed as a result of maps with large open middle areas is...not doing well.

It's definitely true that Inner Coven has brought some imbalance to the map pool, but it's a refreshing take on island maps that has kept us spectators in suspense constantly. Several cool strategies that have taken advantage of the map's unique features, like Stork's PvZ zealot harass that blocks the Disruption Web hallway or the crazy middle-map CC first build ForGG went for in TvT. It's refreshing to see players still discovering new strategies and tactics 25 years later.





Table of contents

Bad Blood
In group E of the Ro24, we find veteran and perpetual dark horse
Killer
alongside a trio of players with scores to settle.
Best
got destroyed by
Soma
in their Ro8 match in the KSL4 while
Sorry
fell victim to a reverse-sweep by the Zerg prodigy in their Ro16 group, so they'll be hungry for revenge.
Best is by far the biggest name in the group, and I'd say he's the favorite to top it considering his recent shape. He managed to defeat Soma, Soulkey, and Larva in their End Of The World Bo9 showmatches, and he did it with style by regularly incorporating Dark Archons and even Arbiters into his army compositions.
His win percentage versus Zerg in sponmatches tells a different story, though. He sits at a measly 43.8%, mostly against Zero and Action. Even so, I'd consider him highly dangerous in the matchup. PvT, however, is where Best has historically shined. In February, he boasts a monstrous 71.4% against Terran with a positive win rate against everyone he's played—including Light, Flash, and Sharp.
Sorry is a fairly new addition to the top Korean scene. He made his offline debut in the KSL4 and ended up third in his group but put up a good fight against Terran killers Soma and Snow and defeated TvT specialist Sharp. Trying very hard to be the Terran "bag-of-builds" player, he incorporated peculiar strategies with extremely sharp timings into his already aggressive YOLO style of play. Despite his mediocre sponmatch results (slightly below 50% across the board), he should not be underestimated. He won the day for team Terran in the KCM Week 1, including wins against Snow and Best. Unfortunately, I don't see Sorry taking down Best on Inner Coven, so he's likely to have to play a TvZ in the losers match.
Soma, who managed to inflict so much pain on his adversaries last time they met in an offline environment, is still the new boy on the block. The (former?) amateur certainly has made a name for himself with his innovative aggressive builds, incredible micro, and tactical savvy. Stats-wise, he sits at a very respectable 59.7% across the board and features a terrifying 73.3% win rate in ZvZ. He's already set the bar pretty high after reaching the Top 4 in his premier offline tournament debut in the KSL4. His run included a ridiculous 10-game win streak, so Soma is definitely a guy to watch out for and a genuine menace for pretty much everyone in the scene.
Last but not least comes Killer, a veteran Zerg that had disappeared from the radar for a while. Last time we saw him was in ASL6, but now he's back after narrowly defeating by.hero in the Busan qualifier. A well-rounded player with a knack for turning ZvZs on their heads, Killer has not been too active lately. A quick glance at his online stats doesn't give much more information. He's played a total of 12 games in the new year and lost ten of them. Honestly, I simply don't think his extensive experience will offset the advantage Soma has with his extensive practice routine and smoking hot mutalisk micro.
Soma versus Best on Escalade is Best's chance for revenge in an offline environment. The map, as far as it has been figured out, does not appear too balanced stats-wise in the PvZ matchup with a 38.8% win rate. The map's geography, however, can favor Best's style slightly despite the somewhat harder third for Protoss because it features longer rush distances and lends itself to strategic maneuvering. I'd go against the numbers on this one and predict that a macro game on this map goes to Best...and there will definitely be more signature Dark Archon action.
Killer vs Sorry is a tough match to predict, but I'd go with Sorry based on his current form and considerably more practice on the new map pool. The stats for the TvZ match-up on Escalade do not strike in any particular way. Not much else can be said here. Sorry wins over a rusty Killer.
Last but not least would come the second rematch in the group. Sorry will look to even the score against Soma and earn his place in the Ro16 group stage. Both players appear in good form, and Sorry is as unpredictable as ever, but his Zerg foe has considerably more momentum. With numbers on Soma's side (10-5 in sponmatches against Sorry) and his typical aggression, I think Sorry's revenge will have to wait.
Best
<

Inner Coven
>
Sorry
Soma
<

Inner Coven
>
Killer
Best
<

Escalade
>
Soma
Sorry
<

Escalade
>
Killer
Soma
<
Neo Sylphid
>
Sorry
Best and
Soma advance to the Ro16!

Stacked Odds
It's the final group of the Ro24, and the odds are stacked against the two Terrans of the group,
BarrackS
and
Rush
. Not only do they have tough opponents with Mini and ZerO, they need to overcome Inner Coven too. Where does that leave
Mini
and
ZerO
if they trade blows in the winners match?
Barracks, a former KT Rolster Terran who did not make much of a splash back in Proleague due to limited spots and the role of secondary Terran usually taken up by either ForGG or Mind, makes his first appearance in the ASL. He qualified for the ASL by beating out hyuk in the finals of the qualifiers, but his group looks like more than a challenge for him. Hopefully he shows us good games.
Rush had a good run last season by winning 2-0 in the Ro24 with a win over Larva too. He was one win away from the Ro8 but then lost in the final match series of his group to Sharp. This time, his Ro24 group looks particularly tough. His opening match is against ZerO on Inner Coven will be very tough. Much like many other Terrans, he has not been able to crack TvZ on this map and raked up a record of 6-14 (30%) on it (which includes a loss to ZerO too). However, should ZerO lose in the winners match and Rush does make it to the final match, the odds definitely get better for Rush on Neo Sylphid. Mini is by far his worst case scenario.
Mini has definitely fallen on hard times. He's failed to rack up even a single offline win after being seeded into the Ro16 last season. However, he is now back with a vengeance while chewing up Terrans left and right in sponmatches. If he can get his PvZ back up to par (right now it's pretty low at a 42% of 21-29) after his practice against Larva and Jaedong, maybe he can advance through the group. Zero is his biggest obstacle; Barracks and Rush are not.
Fun fact - This is ZerO's first ASL since ASL Season 1. I bet you didn't even notice it. You could have sworn hes been in more than one, but no, that was a KSL.
ZerO is the favorite to win this group without much doubt. He looks really solid in both his ZvT and ZvP and absolutely owns Inner Coven, so he should take his game against Rush. ZerO looks like he has had Escalade figured out more than Mini has, and in general, I feel like this will be a really good match that ZerO should take.
Mini
<

Inner Coven
>
BarrackS
ZerO
<

Inner Coven
>
Rush
Mini
<

Escalade
>
ZerO
BarrackS
<

Escalade
>
Rush
Mini
<
Neo Sylphid
>
Rush
ZerO and
Mini advance to the Ro16!
---