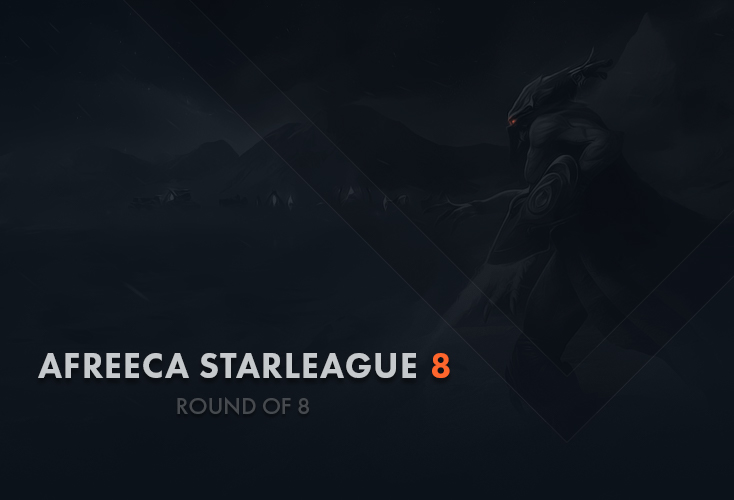 The Ro16 is now firmly in our rear view mirror as we look towards our Ro8 Bracket, We got the Highs and Lows of the the latter half of the Ro16 with Rain's Dominance of PvP in Group C especially a crazy game against snow in the opener, while Group D had Flash take revenge for his loss to Sacsri in the Ro24 and Soulkey's last offline matches before he pushed off to mandatory military service. If you missed last week's games or any of the banter from Tastetosis, check out
Frudgey
's highlight videos!
This week we have the start of our brackets with the Ro8 with two solid series first up we have Last vs Snow with one of the best TvP players in Last going up against probably the best PvT player in Snow, which should be an absolute banger of a match. two days later we have the work horse match between Action and Sharp, one looking for his first Ro4 spot while the other is looking for his first Ro4 spot in 7 seasons.
Let's get to the predictions!
Table of contents


Kingslayer
The first Ro8 match this season features defending champion
Last
and ASL5 runner-up
Snow
, who is no doubt hungry for his revenge after being eliminated last season by his Terran adversary.
Snow has always been considered a PvT prodigy and it's safe to say he's been the best player at the matchup for the longest period of time since ASL5. It was the season where he defeated Flash in an epic five-game series and now he's poised to strike at the second best Terran and current champion, AlphaGo. Snow's a virtuoso at handling reavers, has crisp carrier micro and is able to harass his way into the kind of lead that proves insurmountable. Lately, however, he's channeled his amazing work ethic into perfecting his game versus Zerg, playing as much as two thirds of his total sponsored matches in that matchup. This left him with just 30 games versus Terran with a still decent 56% winrate in July. This is not to say he should not be considered one of the most dangerous opponents for any Terran, however: Snow recently faced Last in an online nine-game showmatch and had a five-game lead in as many games in just over an hour. Last went on to win three of the remaining four games. The two have met offline twice for a score of 1-1: in the aforementioned match in ASL season 7, which Last won through an all-in, and in the similarly quick Ro24 decider game in season 5.
For his part, Last finally overcame his ASL curse and specifically his relative weakness in the versus Protoss matchup in season 7. After some speculation about the state of his wrists, further fueled by his choice of early-aggression all-in builds in the group stage, AlphaGo rocked a solid 350+ apm throughout his five-game series against Rain and ultimately overcame Mini 3-1 in the final match. He defended expertly against the Protoss players' abusive plays, tuning his builds specifically against the heavy shuttle-centered styles they prefered and showing superb preparation alongside monstrous macro. None of this can bode well for his opponent this time around. Furthermore, Last seems to have resumed regular streaming and sports a very nice 65.4% win percentage vs Protoss, including a 3-1 score against Snow himself. However, both said showmatch and his Ro16 group stage games showed something strange: Last kept his apm fairly slower than what is usual for him, hovering slightly above 250 and rarely exceeding 300. This certainly did not affect his macro in the games against Sharp and Rush, which included a 45-minute epic, but can be considered a worrying sign about the state of his wrists. His most recent offline match versus Protoss was a startling 0-3 loss at the hands of a very in-form Stork in KSL3, however, which could be telling.
The remaining maps after the bans and the sequence they're to be played in could very well be the deciding factor in the series. The opening map, Neo Sylphid, proved to be one of the most balanced maps in the pool, with features that can be abused by both players. Its flat nature and narrow choke between main and natural make it a good choice for a two-factory build and Last actually did attempt one in his Ro16 match against Mini in ASL6, though Mini managed to defend and ultimately won the game. The wall surrounding the low-ground main also makes the map a popular choice for drop play, so gimmicks could be expected on both sides.
New Bloody Ridge is the second map to be played, making its first appearance in the ASL. With its series of ridges and obstacles it looks like a natural map for Carrier play, which suits Snow's strengths; however, he should be wary of the many passages that enable vulture play and be extra careful of a timing attack, should he choose to go for Carriers. A proxy play by one of the players is not at all impossible, as both happily utilize those in best-of series, most recently demonstrated in the online showmatch between the two.
Next comes Block Chain SE. In its debut last season, Block Chain was considered Protoss favoured initially, as the closed side bases and the circular nature of the map seemed good for Shuttle/Reaver and Carrier plays. In practice, however, Terran players overcame their Protoss adversaries rather dominantly, including Last himself with a 4-0 score so far on the map. Offline statistics show a score of 10-10, but some of those matches were fairly skewed in favour of the Protoss players; furthermore, the online Terran versus Protoss Elo-adjusted win percentage still sits at an alarming 57.2%. Snow's statistics show 3 losses out of 4 games versus Terran on Block Chain in July, so I was honestly expecting him to veto the map. This might point to a specialized build he has in store for his Terran adversary or could just be a mind game.
Should the series come to a fourth game, it's to be played on Overwatch. Another two-player map with a narrow bridge and numerous passages around, it too suggests Vulture play from Terrans and Carrier from Protoss; statistically, it can be considered slightly Protoss favored at 54.5% and Snow enjoys a 2-0 score in July, plus he won both games on Overwatch against Last in their showmatch in June. Leaving this map in the pool by Last could also mean he might have gimmicks prepared.
A five-game series would mean a decider match on Multiverse, one of the new maps this season. Depending on starting positions, games could work very differently, so chance might have more impact on the final result than usual. The somewhat small sample size accumulated so far online does not suggest any racial imbalance. A game of wits can be expected to ensue, especially if the players are positioned on different "continents" and passages are frantically being closed to survive against a push, favored by the map's flat nature.
Ultimately, although Last appears to have overcome his weakness versus Protoss and is still nothing short of scary, Snow still looks like the favorite here, although not by a large margin. Games will likely be decided by the spur-of-the-moment decisions that both players excel at plus any number of gimmicks and mind games. I personally expect at least one proxy in the series by either player. Speculation about the state of Last's wrists is still not wholly unwarranted, so it can be argued that he might want to end games sooner rather than opt for a long macro game. We'll surely be treated to a series of thrilling, action-packed games.
Sylphid
:
Snow
>
Last
Neo
Bloody Ridge
Snow
>
Last
Block Chain
SE
Snow
<
Last
Overwatch
Snow
>
Last
Snow advances to the Ro4 with a score of 3-1!

Tight Match
Its always great to see a TvZ in this stage of any tournament, its also great to see it be between
Sharp
and
Action
, with sharp now being a mainstay in the Top 8 and Action who has had a pretty powerful run of the tournament so far looking to continue his momentum.
Despite being a mainstay for the Top 8, its usually as far as Sharp has gone in the ASL. He has not made it to the Ro4 in 7 seasons and I would like to see another possible rematch between him and Last(I'd really like to see him finally get over Last). Action may be a harder match for him than a TvT however, his head to head record against Action in sponmatches puts Action ahead (Sharp 6 - 8 Action) but a 2 game lead is not that significant and shows how close they are in skill and also sponsor matches never paint the full picture and offline nerves are a real thing and with sharp being the Ironman of the Ro16 he has that in spades and will be the better player if it comes down to the mental game.
It also has to be said that Sharp has massed 11(publicly known and 17 games in total) TvZs on a single day this month certainly sharpening his skills for the match.
Action has had a banger of a season for the ASL, however not many seem to be talking about him despite his solid performances in both the Ro24 and Ro16 going 2-0 in both his groups. An absolute machine for games when it comes to online matches clocking in 21 ZvTs(of total 23 games) 16 of which were played in one day, coupled with his penchant for doing more unorthodox strategies he could make his first Ro4 in the ASL.
The players now have to deal with 5 maps in a Bo5 as the concept of the repeat map is no longer in play with the map order being Tripod > Neo Ground Zero > Neo Sylphid > New Bloody Ridge > Blockchain SE with Action vetoing Overwatch and Sharp vetoing Multiverse.
Map results so far indicate that Terran is doing better on these maps but Action has been the one whos been putting the numbers on the Zerg's side for wins. Action has already proved that he can beat Light's TvZ in the Ro16 and now Light is serving as one of Action's practice partner, wheras the best partner for Sharp at the moment has just left for the Army, I'm placing my bet on Action for this series.
Action
>
Sharp
on
Tripod
Action
<
Sharp
on
Neo Ground Zero
Action
>
Sharp
on
Neo Sylphid
Action
>
Sharp
on
New Bloody Ridge
Action Advances 3-1 to the Semifinals!
---