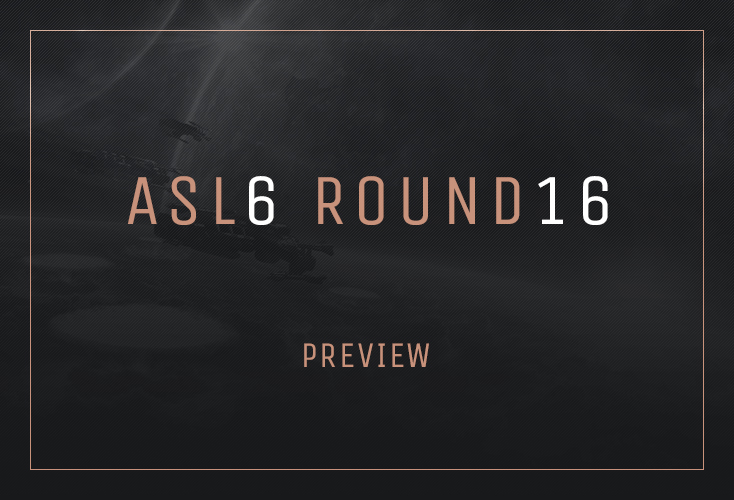 2 groups into the Ro16 and we've already had some pretty cool and bizzare games. Notably, group A featured a lot of back and forth macro games that left us on the edge. Group B was a bit calmer with Shuttle managing to squeeze by Soulkey and Snow somehow. All in all, fun groups and surprising results so make sure to read the recaps of group A and B by BigFan and Ty2 respectively for more details.

The final 2 groups of the Ro16 should prove to be just as exciting with Mini, Shine, BeSt and Last set to face off in group C while group D is probably the most hyped group in a while with Flash, Jaedong, Light and Action making an appearance. It's anyone's game folks and one of the last chances to see a Flash vs Jaedong clash offline for years to come! Ty2 has previewed group C while FlaShFTW previewed group D so make sure to give them a quick read!

Group C is set to start in so make sure to tune in. Let's get hypeddddddd!!!!!!!!!!!!

Table of contents
One of a Kind
Match #1: Sharp vs Rain on Neo Transistor
Sharp decided to open with 1 rax fac while Rain went for the nexus first at 13. Upon scouting this, Sharp pulled workers and pushed with marines and vultures. Rain made a last stand at his ramp using 2 zealots, a shieldbattery then a goon, but Sharp managed to micro well enough with the SCV pullbacks that he trapped the dragoon as well. Rain's army evaporated while Sharp maintained an army, and got a bunker up leading to a GG shortly after from Rain.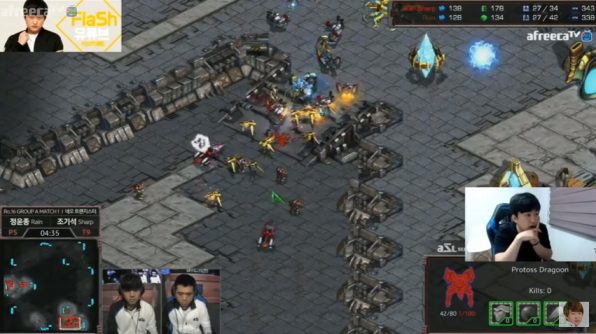 Match #2: Sea vs Mind on Neo Transistor
Ah yes, a TvT. We haven't seen much of these in quite a while. Sea opened with 14CC while Mind went for 1 rax CC. Mind tried a poke with 3 marines early and got a worker otherwise the game stabilized as both players added factories and went heavy vultures early on. Mind had the first starport, going for a vulture drop into the main that was defended while Sea took a third to grab the eco advantage. Mind took his third and was the first to try a tank-heavy push while attacking with vultures at the third, but it was repelled.
He did manage to kill some SCVs at the third in a later attack, however, Sea also managed to find a nice opening, killing workers at Mind's main. At this point, Mind went for a push towards Sea's main, but was met with some units, including wraiths thus, he was unable to cause much damage. However, he planted a fourth behind it inching closer to Sea's main while Sea took a fourth on the other side of the map.
With Mind's army at several locations, Sea went for a large push towards Mind's third and came close to taking it out, forcing Mind to leave units there to defend. Mind in turn would run vultures into the third and fourth to snipe workers, but the lack of defense at his fourth allowed Sea to push and force a lift. This really affected Mind's economy and his macro was also failing him at this point. From there, it was a matter of Sea keeping his economy going, taking good engagements and making good decisions such as denying Mind's new fourth at 6 o'clock to win the game.
Winners' Match: Sharp vs Sea on Sylphid
Both players opened similarly with a fac expand though Sea had a slightly earlier expansion. Much like his previous game, Sea grabbed the earlier third base while Sharp focused his efforts on mining the map, and focusing on the late game. The game was otherwise even with both players taking strong fortified positions on the map. Sharp eventually grabbed his fourth to gain an eco advantage.
From there, Sharp defended an assault on his third, pushed the assaulting force from the side then denied Sea's fourth cc from landing. As Sea took his fourth, Sharp started building his fifth and slowly, but surely, pulled the game even more in his favour, taking great engagements, killing workers with vulture runbys etc...
As the game continued, Sharp pulled ahead supply wise, as he kept on top of his macro and grabbed a sixth base. It was then that the deciding moment came as units from Sharp's third and others from close to his base at 3 all attacked in one go. While Sea put up a fight, he was pushed back all the way to his third where it was seiged by Sharp. This left his fourth exposed so Sharp sent some vultures there to kill workers while another force attacked the third from the right side. With his SCVs at the fourth lost, and his third on the way out, Sea tapped out and Sharp advanced to the Ro8!
Losers' Match: Rain vs Mind on Sylphid
Mind decided to open with a fac expand while Rain opted for 1 gate expand. The game saw barely any action as both players teched with Mind aiming for a third. Alas, Rain spotted the cc and waited as he double expanded himself. Once Mind moved out, he struck from both sides, catching Mind during his siege and sniping most of his tanks. All the while his macro is in full swing as he gets a stargate for arbiters. Now, you would think that this game is over since Rain even took a fifth while Mind was busy rebuilding his army.
However, that's not the case since Rain is a nice guy. So, what does he do? He decided to ram a heavily mine-fortified position with a heavy zealot force. 70 supply of units evaporated in mere moments as Mind now led in supply, and found a rare window that allowed him to expand as he pushed aggressively towards Rain's bases. Close to maxed out by now, Mind pushed across the map and was repelled. He managed to send some units to snipe Rain's 6th before it completed, got his 5th established and got some probe kills at Rain's 5th.
The game became scrappy as Rain recalled Mind's main then counterattacked both of his newest bases with zealots while Mind tried his best to defend all three positions. Deciding that the best defense is offense, Mind went on the attack destroying Rain's 5th and 6th base while he easily lost his 5th. He elicited to take another base on the high ground to the left of his spawn location, however, he kept a large chunk of tanks at Rain's destroyed 5th base. This cost him dearly as Rain realized the weak defense at his 4th and plowed through with his army quite easily.
Mind did cleanup though, and reclaimed his 4th and 5th as he lost his newest base, but it was a bit too late as Rain's army had grown too big for Mind to contest. A final attack on Rain's newest base proved futile as Mind's army was cleaned up leading to a GG shorty after.
Finals' Match: Sea vs Rain on Circuit Breaker
The final game of the group saw Sea jump to a nice advantage after he levelled the mineral-only third of Rain through smart positioning. However, he soon faced the menacing reavers of Rain who kept jumping from one base to another, taking out workers, denying mining, and killing units. This allowed Rain to establish his third and fourth while Sea ran around frantically trying to defend. Just when he finally seemed to be getting the hang of it, his third was busted with zealot drops and goons.
Of course, never forget that Rain is a nice guy so once again, he went for zealots drops and attacked a heavy fortified position inbetween Sea's expansion and mineral-only base, losing his reaver and units, but the damage to Sea has already been done. From there, it was a matter of Rain expanding as much as possible, keeping his expansions alive while constantly attacking Sea to keep his army small. In the meantime, Sea scouted the expansions and kept trying to move out to take them down, but Rain's strategy slowly destroyed his hopes of advancing.
Rain eventually advanced after Sea tapped out 26 minutes in, after losing his 5th base and most of his economy.
Sharp
and
Rain
advanced to the Ro8!
A Gift....and a Curse
Match #1: Shuttle vs. Snow on Neo Transistor
Snow spawns in the top right as Shuttle is at the 9 O'Clock. The usual gateway expand is done by both players. They later get a scout of each other's bases, confirming robotics facilities. Shuttle's first courageous move is a double shuttle drop, but one of the shuttles is shot down before unloading. The other two with reavers inside is swiftly dealt with. Later, Shuttle with storms, reavers, and speed zealots does battle with Snow's army of mostly dragoons and two reavers.The battle cuts even, both players disengaging. Snow later sneaks an army around to kill Shuttle's third as Shuttle pushes again. Shuttle retreats to defend, but loses his third. In desperation, he takes a battle at Snow's third, but loses in a hail of storms and lasers.
Match #2: EffOrt vs. Soulkey on Neo Transistor
Soulkey spawns in the top right while EffOrt spawns in the 9 O'Clock. They both open up with 9 pool speed. EffOrt luckily scouts Soulkey first, and the later timing of his 2nd overlord, indicating 9 pool speed. EffOrt sends his lings a different route to avoid detection by Soulkey while keeping reinforcements at home. Meanwhile, Soulkey, completely unaware and doubtful that both players would have gone 9 pool, still rallies lings to EffOrt's base. In the ensuing antics, Soulkey does the best he can. EffOrt though comes out ahead on mining time and one drone more, enabling him to get a faster Spire. Soulkey realizing his precarious position forces his lings up EffOrt's ramp, but is held off. EffOrt predicting the move sent two backstab lings, killing yet another drone. EffOrt's economy and mutalisk count puts a swift end to Soulkey shortly after.
Winners' Match: EffOrt vs. Snow on Sylphid
Snow in the 12 O'Clock opens fast forge expand (FFE) into 2 stargate versus EffOrt's 3 base spire into 5 hatch hydra. A wrench is quickly thrown into Snow's plans when both the stargates in the main and natural are scouted by EffOrt's two pairs of scourge. EffOrt, privy to Snow pulling out a specialized build emphasized scouting with both, instead of a single pair of scourge. Snow's doomed corsair harass loses several corsairs to the prepared hydra and scourge defense and kills a mediocre number of overlords. Snow, unable to slow down EffOrt's economy faces the wrath of EffOrt's hydra counterattack. Despite the 5 cannons Snow has prepared, Snow is too far behind to defend the attack, losing the game.
Losers' Match: Shuttle vs. Soulkey on Sylphid
Soulkey in the bottom right opens 3 hatch spire, but differs from Effort, expanding to the other main's natural turtle zerg style. Shuttle at the 12 O'Clock meanwhile opens reaver corsair. Soulkey, unlike Shuttle, neglects to thoroughly scout Shuttle's base with scourge. Shuttle, privy to hiding his hand further, opts to forego reaver harass, instead attacking once he had two reavers and speedlots. The delayed aggression for a timing push appears to pay off, destroying Soulkey's natural. Shuttle had also sent corsairs earlier to supply block Soulkey heavily.
The unaware Soulkey who was gladly droning the fourth is sent into a panic, but a flood of mutas defend the attack and level the supplies. Soulkey looks to have a chance, but Shuttle's trademark 2 base aggression strikes again - a zealot, archon, reaver, and corsair push finish off Soulkey's natural and main. Shuttle, more than doubling Soulkey's supply, eliminates Soulkey from the ASL with a final push to his third.
Finals' Match: Snow vs. Shuttle on Circuit Breaker
Snow in the top left opens robotics facility into expand while the bottom right Shuttle goes DT expand. Shuttle researches dragoon range, perhaps attempting to fool Snow. Snow none the wiser cautiously makes an observer anyways, successfully establishing his much faster natural. Advantage in hand, Snow puts the pressure on with a reaver push and deflects DT backstab attempts along the way. Shuttle decides to make no cannons, relying entirely on his storms to offset the disadvantage, and just barely defends.
The committed attack by Snow is followed up by a 7 gateway all-in. Shuttle, expanding to a third, takes the fight to Snow, trading evenly near Snow's third versus Snow's now outdated reaver dragoon army. Snow attempting a longer game opts to slowly expand to a third. However, Shuttle's economy advantage is on full display with his army vastly outnumbering Snow's. Defeat strikes swiftly, leaving Snow in ruins and Shuttle advancing to the Ro8.
EffOrt
and
Shuttle
advanced to the Ro8!
Neo Transistor...is The One
Group C is looking to be an exceptionally great watch, boasting matchups that have potential upsets, and players all somewhat close in skill. It'll be Last's proving ground to not fall to the champions' curse after winning KSL. Shine and Best, the slight underdogs have fallen short before, but have demonstrated when they play to their strengths, no pro is too above them to defeat. The maps and matchups allow them to do exactly that, and speaking of maps, Neo Transistor makes its debut. Neo Transistor is the one map that in the hands of a lesser player can outwit even the best. In the end, no player is sure to escape the clutches of another as they'll have to fight tooth and nail to rise to the top.
Shine vs. Mini on Neo Transistor
Shine and Mini, both known for their unorthodox play can display a truly one of a kind match on Neo Transistor. The map's most prominent change of ramps to flat ground leading up to the main/nat puts aggression back on the table, most notably 5 and 3 hatch hydra variants. I can see Shine abusing that to his advantage, and possibly throwing in some drop play. Although, as we've seen from Shine before, he can anticipate that Mini will suspect that he'll ramp up the aggression. In stark contrast to his game vs. Shuttle, he can simply feign aggression or do another play of subtle subversion to gain the lead. Either way, Mini will be in the hot seat to deduce what Shine is up to, whose's ZvP is top notch and was always Bisu's kryptonite. Here Mr. Bag of Builds has more than enough of a chance to win vs. Mini.
Best vs. Last on Neo Transistor
Best in recent memory was slain by his own brethren's hand in the all-toss group in KSL. Really, most of Best's performances have been disappointing. However, he's luckily getting a PvT, his best matchup. Unfortunately, his opponent is the second worst it could be - Last. Best's macro despite being well known in the matchup appears to starkly contrast his narrow scope of play at times. Best's rough decision making and noodles for nerves highlight Best's weaknesses in an offline setting. He's a fighter though, and I'm sure he has a unique plan on the new transistor that is both elaborate, and that will anticipate Last's wariness for aggression. Unfortunately, a part of me is all too wary that Best will make a massive hiccup, and considering Last's fantastic form, I see Last taking this one home.
Winners' Match on Sylphid
Shine vs. Last on Sylphid, an unfortunate map for Zerg to play on will be Shine's piece de resistance on Zerg hooliganism. The precedence is clear that Shine will attempt to weird-out Last. Maybe he does mutas into four lurker drops, hydra guardian lurker push, or some weird 2 hatch lair muta attack. With Shine, you never quite know. His gimmick as some people might say has become all too predictable, getting slapped down by all too wary Terrans recently. Last going into the match will anticipate such a move, and of course, Shine will know that as well. In short, the match between the two will be mind game central. I believe even on a map like Sylphid, Shine will pull out the divine build to make all Terrans cower in fear.
Loser's Match on Sylphid
Best vs. Mini is an extremely even matchup, but I give the edge to Mini for both competitive gait and a slightly better PvP winrate. The lack of a ramp would encourage 3 gate aggression, and possibly DT retaliation. The wide openness of main bases is also a magnet for reaver aggression coming in from multiple angles, perfect for the harass happy Mini. In short, the game will come quick and furiously as both players will be the first to strike and take reaver aggression to new heights. The statistics would favor Mini, but the heart favors Best to win.
Final Match on Circuit Breaker
Best vs. Last on Circuit Breaker couldn't be a better stage for the macro of macro games. However, there's a feeling in the air that says Last will take risks on Circuit Breaker if they spawn vertically where the rush distances are closest. Otherwise, the games will be typical macro games with either Last getting whittled down, Best losing by making Carriers, or Last, unsurprisingly, stomping Best in the macro game. After all, Last is the KSL champion for a reason, and he's here to collect another trophy.
Last
and
Shine
to advance to the Ro8!
Gods Among Mere Mortals
The pick heard around the world, when FlaSh decided to first pick Jaedong into his group. And just like that, another FvJ offline tournament match will grace the Starcraft world. But let's not forget about our two other solid players, Light and Action. With the two greatest Starcraft players of all time, and a pair of seasoned veterans eager to prove themselves against the best, Group D will be the marquee group to watch in the Round of 16.
Game 1: FlaSh < Neo Transistor > Jaedong
Based upon the games that Jaedong played against Last in the KSL Finals, nothing really makes me think that FlaSh will have any struggles here against Jaedong. In most regards, FlaSh is simply a superior version of Last, in that his decision making is crisper while maintaining good micro and macro capabilities. Still, Jaedong played a very convincing game against Sea on Autobahn, utilizing the map layout to his fullest advantage. Neo Transistor will be a great map for the 1-1-1 build, something that Jaedong seemed uncomfortable dealing with in his series against Last. And it offers even better transitions into SK Terran as well, with very close air-distances for dropship play and the eventual battlecruiser tech. Jaedong's best bet will most likely be the 2 or 2.5 hatchery mutalisk play to abuse the close-air distances, with his game against Sea highlighting his infamous mutalisk micro. Ultimately, it will be a scrappy battle of micro, in which I believe that FlaSh will be able to utilize his strengths of defense to push him to victory.
FlaSh > Jaedong
Game 2: Action < Neo Transistor > Light
Action used a very good strategy against Mong to defeat him to advance from the Ro24, but I feel that on Neo Transistor, these kinds of strategies will be much more difficult to execute. Furthermore, even after being able to manage a pretty sizeable advantage, Action seem hard pressed to end the game efficiently. Against a top tier TvZ player in Light, I feel as if Action will be on the backfoot to win this game. Light has an even better TvZ sponmatch win-rate than FlaSh, and his TvZ will have surely improved after his loss to Jaedong in the KSL.
Light > Action
Winner's Match: FlaSh < Sylphid > Light
While TvZ might be Light's best matchup, TvT is a more mediocre matchup with only a 42% win-rate in the post-KeSPA era. Compare that to FlaSh, who continues to boast TvT as his greatest matchup, with an incredible 74% win-rate. Sylphid feels like a very heavy decision-making based map, with a narrow center that will encourage heavy counter-play via drops, or decisive breaks through the middle to gain map-control. FlaSh will excel in a TvT on this map through his sheer understanding of the matchup, and his top-notch decisions. Light better come prepared with a unique build to punish FlaSh's strategies, otherwise an evenly paced game will see FlaSh outmaneuver the former MBC Terran.
FlaSh > Light
Loser's Match: Jaedong < Sylphid > Action
Jaedong and Action have both shown they are very capable in the mirror matchup. Jaedong known for his infamous JvZ skills, and Action proving that he is a solid ZvZer, defeating Calm and MIsO in DanJJING before falling to Larva in a close 5 game set. Both players displayed excellent form in their Ro24 ZvZ matchups, so anything can happen in this wild matchup. Still, I think you've got to favor Jaedong in the clutch with the loser going home.
Jaedong > Action
Final Match: Jaedong < Circuit Breaker > Light
Light is almost guaranteed to opt for the 5 rax build on this map, considering how good it is. But I almost feel that since Jaedong expects Light to go for bio, he'll switch it up with a 1-1-1. I think with FlaSh opening with 1-1-1 on Neo Transistor in their first game, Jaedong will have some preparation for it and will be able to adapt on the fly against Light. 2.5 hatch will be the go-to for Jaedong to fight off the heavy harassment style, and pushing himself into the mid-game with a strong footing will ensure he'll be able to take this game, at the very least, to the late game. Jaedong has struggled with the mid-game push from Terran, so we'll see how he manages to adapt.
On a wide open map like Circuit Breaker, he'll need to abuse the wide center to engage the army with flanks and surrounds. He should closely re-watch the KSL TvZ matches to get a feel of what he needs to adjust in his game to match Light. Light on the other hand will need to fear early zergling attacks and bunker surrounds, so his building placement and SCV pull times must be up to par to defend against Jaedong's relentless early game. The battle of the wills, and anything can happen, but my heart says Jaedong.
Jaedong > Light
Flash
and
Jaedong
to advance to the Ro8!
---