What an amazing line-up we have for the round of 16. It truly feels like any other MSL line-up from 2009. The last two weeks featured some pretty expected results with a few upsets here and there. What was most telling was JangBi's current shape, unless he practices a lot more, this might be the end of the tournament for him.
Unfortunately I was a bit late with the release and didn't finish the preview in time before group A. Fortunately that gave ample time for Hyde to make some amazing graphics. We also got two special pieces by JohnChoi, the
top ten games of the round of 32
and some fun trivia in
Odds and Ends
. As per usual we have KristofferAG's
recap
of the last two weeks round of 32 groups. I finish the article with a
preview
of the remaining round of 16 groups. Group B starts in
! Hope you enjoy!
Table of Contents

round of 32 Recap II
Exciting end

Top Ten
The must-watch games from the round of 32

Odds and Ends
Progamer Trivia

round of 16 Preview
Solid foundation


Liquipedia
Tyson the First Protoss to Advance
Group E wasn't the easiest to predict, with both Mind and Pure having very little history in SOSPA leagues, and Tyson and beast not having the best of reputations. That is, except for best's fairly good ZvZ. The only thing you could be certain of, was that Pure would not be the one making it through.
Tyson showed some carrier love in the series against Mind, first taking game one after a passive first game ending with a large carrier fleet, and then in game two, desperately defending against Mind's eventually far too big goliath army. It looked like Mind would take the rubber match with a huge mech army, but in a disastrous engagement he clumped his tanks, and allowed Tyson to get perfect storms and stasises off. After that it was another couple minutes before Tyson closed it out.

Tyson using the full potential of the Protoss arsenal to get the better of Mind.
Pure and beast started off with a re-game after a drop game, and an annoyed beast went for a three hatch hydra opening that quickly disposed of Pure to grab a lead after just a few minutes. It was disastrous for Pure when an extremely obvious lurker drop took out half his worker line, while the Protoss was unable to do any substantial early-game damage with his reaver drops. Pure kept going with the drops, and managed to keep beast at home while eventually defending the Zerg advances. Still, with beast taking better engagements, trading more efficiently, and expanding across the map, it was only a matter of time before Pure had to leave the game.
Tyson vs. beast was a messy back-and-forth battle, with Tyson grabbing a lead after about ten minutes, but failing to close it out for the longest time. It took a huge storm on beast's worker line to finally force the Zerg player out of the game. The losers' match was a fairly standard, albeit somewhat sloppy 30 minute match. Mind had a strong mech army that would be rough for Pure to deal with, but thanks to Mind leaving all but a few of his tanks trailing behind, his push got destroyed. Pure paid back by running into mines with his zealots, and gaining a net total of three worker kills with his high templar for his next push. Pure attempted to expand, but Mind would punish him and push him back, dominating the Protoss until he finally got a win.
Mind had a really rough time going up against beast, getting shut down with his early attack, and harassed by mutalisk play. Even his push on the Zerg's third was defended as defilers barely came into play in time. The game suddenly turned around when Mind successfully cleared out the mutalisks, expanded across his side of the map, and applied pressure with a huge mech army. With units trickling in from beast, there was no way the Zerg army would win.
JangBi Scrapes Through First Round
JangBi would play his first actual tournament match since joining SOSPA in group F, going up against "old-timer" Larva in the first couple of sets, while Lazy and Cola made battle in the other two matches of the group.
JangBi had a hard time in the first game against Larva. His sair control was somewhat sloppy, and even after defending one push, he ended up being contained for the last five minutes of the match, to the point of Larva making a hatchery outside his natural. The corsair control was improved for game two, but the attempted reaver drops were crushed by burrowed hydras. JangBi looked to be in a decent condition, but with being unable to harass and getting his entire army plagued, JangBi had to leave the first match with a 0-2 record.

Larva gives JangBi a service upgrade from standard contain to super deluxe sunken contain, free of charge!
Cola got pretty much manhandled by Lazy in both of their games. Lazy started off with strong sair play that Cola was completely unprepared for, followed it up with a dark templar drop that killed an entire worker line and a spire, and eventually just walked over the Zerg player. In the second game Cola tried to open with hydras and lurkers, but pushing up the front and dropping both failed. Lazy countered with dropping everywhere, both dark and high templars, dishing out damage that Lazy was unable to come back from.
Lazy lost the winners' match hard with a shifty wall-off that allowed Larva to run his lings in multiple times in the early game. The Protoss attempted an elevator attack into the main of Larva, but that got swatted down quickly, and the Zerg player soon took the game, and the first place in his group. Cola would once again get completely mauled in the losers' match, with JangBi going for a corsair opening, similar to what Lazy did, except following up with a two-base dragoon all-in.
The last match of the day was a fairly straight-forward PvP. Lazy went for an earlier expansion, but JangBi was about to make up for his poor reaver micro earlier in the day, with all the engagements ending in his favor before he crushed Lazy's natural and, eventually, hidden third base. Lazy was out.
One Protoss to rule them all
So far the round of 32 had been filled with interesting play from competitors new and old, so it was time for Zeus and Movie to fix that in the first match of Group G, the Protoss group.
Zeus opened the group by proxying two gateways inside Movie's base on Mist. It looked like it was working at first, with Movie losing some workers, but still staying alive. When the observer showed us the two zealots in Zeus' base, everyone knew it was over. With a lead going into game two, Movie decided to go with a goon all-in, proxying just a single gateway, and easily steamrolling the lackluster defenses of Zeus.

Zeus focuses too hard on his own proxy-gate attack, Movie takes advantage and crushes Zeus' probes.
Shuttle and Mini didn't do much better. Though the first game was a simple fight between who could defend the best against reaver drops, and who could micro their shuttles best in engagements, (Mini, by the way) game two was a five minute game where Mini's proxy gate instantly killed an extremely unprepared Shuttle, who built a core instead of a shield battery or even cannons.
The winners' match was a really close game with both players going fairly identical builds up to Movie getting an observer first. That one move almost cost him the game as Mini pushed on with his reaver and shuttle out, but Movie's own reaver barely came out in time, and nice target firing on the shuttle of Mini kept him alive. It was eventually time for Movie to expand, and after barely defending it, he was able to grow his lead for a while till he took the match, going out in first with a flawless record.
The losers match was once again a fairly standard game that was decided by shuttle control. After some back and forth between Zeus and Shuttle, the latter managed to take a favorable engagement, and let his superior army and shuttle control lead him to victory. Which leads us to the final match. Shuttle goes for some dark templars that were delayed enough for Mini to get an obs out. Then, Mini goes for a reaver drop that gets killed off due to the shifty micro. Then, Mini pushed without an obs, almost killed Shuttle, but had to pull back because of the dark templars. Still, Mini was able to establish a contain that Shuttle was unable to break out of, sending Mini into the round of 16.
The Revolutionist Returns
Welcome to the group of death! Bisu, Sea, Ample and Jaehoon would duke it out in what was unanimously declared the most hardcore group in the round of 32. And what better way to kick it off than an accidental five minute game, with Ample dying at the hands of Bisu? The initial zealot harass did incredible amounts of damage, as Ample refused to bunker up and was unable to defend against Bisu's micro. The gg came as Bisu's first couple of goons came running up the ramp.
The second game was more standard when it comes to Bisu's late game PvT. It's never been his favored match-up, and during the later stages of the match, it was proven. While Bisu had ample (heh) opportunities for recalls, he didn't take advantage of it, and the lead he gained with early attacks was soon almost lost to Ample. Bisu got to shine with his harass, and a DT was allowed to wreck havoc. The game was damn near decided when the Protoss forces were able to take advantage of the Terran trying to siege up, demolishing the army and soon enough, forcing out the gg.
It seemed like carriers would be the biggest issue for Sea's survival in the FIX Starleague. I'd claim it's fair to say that Sea had a tight grip on Jaehoon's neck for large parts of both of their first games. Sea got himself a decent lead and a strong contain in the first match, but failed to deal with Jaehoon's increasing carrier number. Instead of pushing up, he would sit back outside the Protoss base with his huge turret line, allowing Jaehoon to build up his air fleet, and eventually crush the Terran forces.

Jaehoon's carriers decimating Sea's armies as well as production facilities.
The DT drop opening in game two was quickly shut down by a turret ring, and the Terran was allowed to macro up on his side of the map, going up to four bases. I guess Jaehoon learned what Sea's biggest problem was, as he once again built a large amount of carriers. This time, he needed both arbiters and high templars to deal with the Terran army. And deal with it he did. The last five minutes of the game consisted of Sea gripping at straws, but being unable to pull himself back up.
As I'm writing this I've just finished the recap of group G, the Protoss group. Not gonna lie, seeing it was a PvP up next did not exactly make me thrilled. Then again, it was Bisu and Jaehoon. There was some back and forth, until Bisu nailed a reaver drop, killing off an entire worker line, forcing Jaehoon to attack, which Bisu managed to defend fairly handsomely. Bisu decided to push next, but got into a fairly bad position, and lost his shuttle and reaver almost immediately. On the defensive, Bisu sent out a DT that got a total of eleven kills, and by the time Jaehoon pushed, Bisu had archons to defend. There was nothing Jaehoon could do, being this far behind, and the gg was called as Bisu decided to repay the favor tenfold, and crush Jaehoon's base.

Screenshots don't do this incredible micro battle between Jaehoon and Bisu any justice, it has to be seen to be believed.
Sea crushed Ample in a quick match that was decided early on as vultures made it into Ample's base, taking out multiple workers. Ample tried to get wraiths out, but his first wraith was almost instantly killed by goliaths. A small mech push by Sea was all that it took.
Now, Sea had something to prove against Jaehoon in the final match. If I could, I'd tell you to not read a recap on this game, but just go watch it. Sea proved himself, but Jaehoon didn't go down without a fight. Sea decided not to be as passive as he had been in their matches earlier in the games, and was constantly trying to be on the offensive. Jaehoon constantly swatted away any advances made by the Terran, with well-placed stasises, and it looked terrifying when Jaehoon got close to the critical mass needed for carriers to be basically invincible. Sea's new goal was to take advantage of the slow carrier movement, and ran from base to base, crushing the Protoss' economy, eventually forcing Jaehoon to gg out.

Sky once said on his stream that in PvT he never makes both arbiters and high templars. He admits his hand speed is not very fast and he finds it more efficient to concentrate on using just one of the two as efficiently as possible.


The third Killer took on Mist during the first set only had three mineral patches. Apparently the conversion from melee to obs map had some bugs that weren't noticed until the map was used.


Modesty's STX stories:



He was a B-teamer on STX for a very long time. B-teamers are often called "dishwashers" because one of their main chores are washing dishes. Modesty says he did dishes for almost two years.


Modesty is jealous of Mini because he was so talented he was plucked right out from B-team into the A-team. Mini didn't have to wash a single dish.


Modesty and Mini are pretty good friends. According to Modesty, Mini can be very weird at times. After having one of his best practice days he would go to the coach and say "I want to quit StarCraft", and the coach would have to talk him down.




After being defeated by elimination in game three versus Kwanro, hero's viewers have given him the nickname "Jo El Jang," a pun on his name, Jo Il Jang.


Cola revealed on his stream that he had been secretly practicing off stream under the account "barcelona." While he got knocked out of SSL, he recently beat HiyA in the final match of his 41 League group.


Light stated on his BBS his reason for not participating in SSL were that he's currently residing in Busan (which is pretty far from Seoul where Sonic's studio is) and he never had plans to play in any offline leagues. He admits he finds it tedious to attend. He also states that he will be doing his mandatory military service soon.


Carry always likes to jokingly say that JangBi is his adopted son. JangBi, after advancing from his group, went to go pay his respects to Kim Carry while they were doing their ending wrap up on stream, to which Carry said "I've raised my son well".

| Group A | Group B | Group C | Group D |
| --- | --- | --- | --- |
| Sea | Bisu | ZerO | Larva |
| Movie | Mind | HiyA | JangBi |
| Modesty | Kwanro | Tyson | PianO |
| hero | sSak | Mong | Mini |
Group B
Thursday, Feb 13 10:30am GMT (GMT+00:00)
With Sea and Killer out early, Bisu is now the highest Power Ranked player still in the tournament. Bisu has kept on playing superb and is looking fierce as ever, although misery might be looming. In the most recent Proleague match between SKT and MBC, Sea brought SKT to the brink of defeat before Bisu stepped out as their ace player on Circuit Breaker. Unfortunately for Bisu and SKT, Sea won in a weird manner, one of many things was letting his nexus die to two marines.
There's something else going on here too. Bisu has been placed in a group with two kind of players that have historically made Bisu-fans cringe. Mind is one and ling + hydra busts are the other, in this case personified in Kwanro. Will SSL prove to be a real Starleague?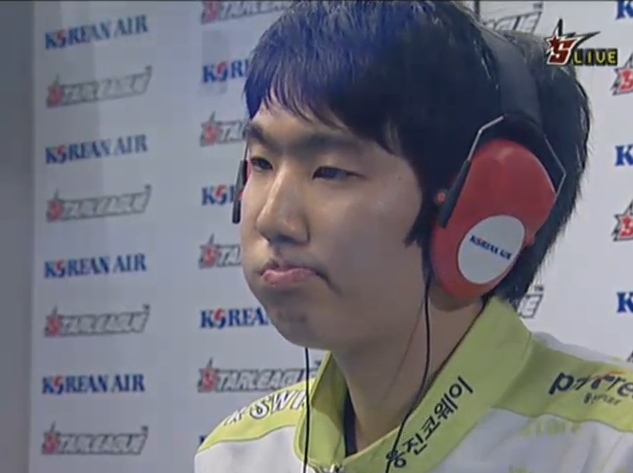 "Macroing really sucks."
Realistically speaking though, Mind managed to get out of his group, but not without trouble. He lost to Tyson 1-2 which shouldn't have happened if you want to beat someone like Bisu. Kwanro surprisingly got out of his group 2-0, but he did so in a very weird fashion, and it was only ZvZs. Kwanro is however 3-1 in ZvP, with his most notable win against Shuttle. If somehow Kwanro ends up facing Bisu, especially in a best of one, Bisu-fans should be scared.
The last player I haven't mentioned is sSak. He hasn't been playing as well as he did during the summer, but is still really solid. I think he won't have any troubles with either Kwanro or Mind but he probably doesn't have a huge shot at taking down Bisu though. If the group goes without upsets, it's pretty clear who advances. This group has a lot of potential for upsets though.
Bisu
and
sSak
to advance.
Group C
Saturday, Feb 15 10:30am GMT (GMT+00:00)
This group is probably one of the most amazing combos you could get, for providing entertaining games, that is. The best series of SSL8 was HiyA vs Tyson,
where Sayle lost his voice forever
. Mong vs. Tyson, Mong vs. HiyA, Terran vs. Zerg, and ZerOvP. When you look at any of those match-ups you feel the urge to see it. It also helps that they are all pretty close in skill, though I'm afraid of ZerO getting completely stomped against the Terrans. He did however go 4-1 in ZvT in the FIX Race Wars, and his opponents were no slouches either, in fact none of them were. Mind, Mong, sSak, and HiyA, the only one he lost to was Sea.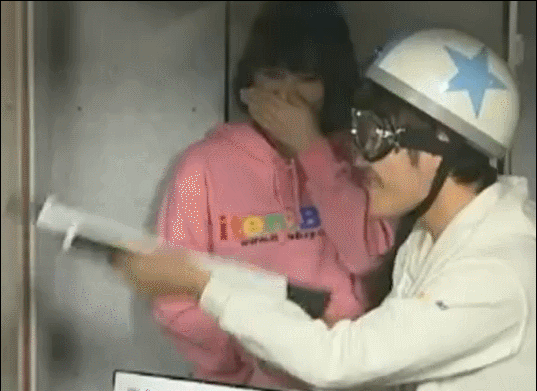 Not only the games were good when HiyA and Tyson faced each other.
Tyson surprisingly 2-0'd his group by beating Mind and beast handily. Otherwise he hasn't shown that many games. Mong and HiyA both played really well in their hard round-of-32 groups. Mong went 3-3 against Killer and knocked him out of the tournament by winning the final match 2-1, while HiyA beat Sky's proxy three times to advance. It's too hard to reliably predict someone to advance. This group is going to be amazing though, be sure to catch it!
Mong
and
HiyA
to advance.
Group D
Thursday, Feb 20 10:30am GMT (GMT+00:00)
Everybody in this group got off so easily, it is by far the weakest group in the round of 16. All four players are considered to not be top tier, maybe with the exception of PianO, he is a bit of a hit or miss at the moment. Even though Larva 2-0'd his round of 32 group and didn't drop a game, it was still against two Protoss players who aren't very good in PvZ. Larva's ZvP has always been considered at a decently high level, him winning the group wasn't expected but certainly not unreasonable.
Mini's play has been really poor and uninspired ever since he joined the SOSPA scene. With a sub-50% win rate and 0-4 in PvP against some pretty bad opponents prior to his round of 32 group, it was upsetting to say the least when he advanced by beating Shuttle in three games straight. JangBi played really bad in his group too, I don't think he has been practicing that much either.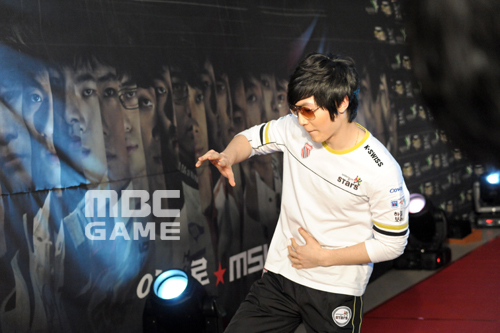 Easy surfing through the round of 16.
PianO is the last player in the group, and the only one who stands a chance in a quarterfinals against any players that advance from the other three groups. He won his group, but he only played TvT. His TvZ and especially his TvP are still a bit questionable. Larva isn't exactly a good opponent in TvZ though. The two Protoss can give PianO a lot of trouble. Reversely Larva will destroy both JangBi and Mini. The way things are setup, PianO could risk being knocked out 0-2 to the two Protoss while Larva advances 2-0. PianO preferably needs to win against Mini to face against Larva in the winners' match and advance 2-0. This group is also pretty tough to call. Hopefully we get a pleasant surprise in form from some of the players, otherwise they will get destroyed in the quarterfinals.
PianO
and
Larva
to advance.
---
WRITERS:
KristofferAG, JohnChoi, and Epoxide
GRAPHICS:
Hyde
PHOTOS:
dailyesports
,
SonicTV
,
rebehayans
, &
RangEi