I'm not a die hard BroodWar fan. My experience is not as good as yours, but I wanna give some hype for this Season. Because so many bad things have happened for broodwar..

Roster:


Sea
BaBy
Jaedong
Killer
Jaehoon
Tyson
Sang
Ryul2
Speed

BaBy/Sea/Jaedong/Killer

I haven't watched every match from last season, but I know every players in bw, and their capacity.

I love all the players in this team, and I feel like they are gonna dominate this season. This season, all the teams has strong roster, but this team in particular is giving me another feeling!

My Reasons why Team KeSPA will win 2011-2012 Proleague!

Hunger:
All the players from this team pretty much have done nothing in the previous season. This new team give amazing opportunity for winning proleague. Especially when you have hungry&strong players like Sea&Jaedong. Also the young bloods of this team has been amazing motivation for winning this season!

The Aces

Jaedong
Lee Jae Dong is one of the TBLS member, and the best zerg player in the world. You cannot deny this. Okay i agree, last season Jaedong ZvZ was shaky, but he is still most well-rounded player in this team. Last season Jaedong played 2x semi final at individual leagues. Sadly losing 3-2 to Hydra in PDPOP MSL and to ZerO 3-1 in ABCMart MSL. Also out of OSL in group stages, because of his shaky ZvZ. But Jaedong never give up and kept tearing up WL&Proleague instead of individual leagues. Jaedong finished in #3 place in the Proleague rankings with 48-22 wins and losses(68.6%) stats. Also this team gives amazing practice partners for Jaedong's ZvP and ZvT. Jaedong is already practicing ZvZ with Killer. His ZvP partners was pretty bad in the old team(PerfectMan,sHy,Dear). But in team KeSPA, Jaedong have MBC protosses Jaehoon and Tyson. At least they are known as decent protoss players! For ZvT Jaedong is getting Sea and BaBy instead of HiyA/Bee. Both better than HiyA/Bee and has pretty amazing ZvT.

Overall this team better for Jaedong. Flash better be afraid because of Jaedong's new practice partners.




The Tyrant will rise again with this team.
in Jaedong We Trust!


Sea

Sea was ace player of the MBCGame Heroes. Sea is a well-rounded player and totally a Proleague hero. His individual league results is not impressive, but every season he is in top 10 in Proleague rankings. In this Season, Sea finished rank #6 with 42-30 (58.3%) stats. He is the trump card for this team. I mean every opponent in this league will be expecting Jaedong for ace and will try to snipe him, then Coach Ju Hoon activate his trump card Sea and BAM!

I hope this team will help Sea for individual tournaments, this guy deserve a starleague title..


Back Up

BaBy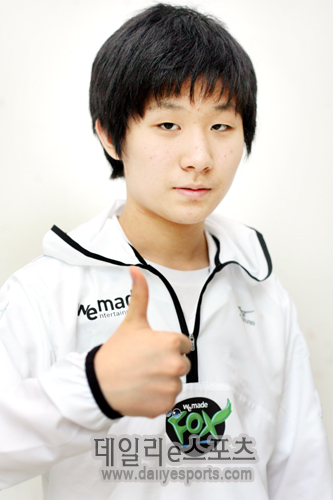 BaBy was ace/trump card of WeMadeFOX. BaBy knowns for his amazing ZvT and multitask skills. Also in the past BaBy have amazing matches with his new teammate Jaedong. He has pretty decent TvT and TvP, but like i said TvZ is BaBy's best match up. BaBy finished in #10 place in the Proleague season with 35-26 (57.4%) stats. Maybe Coach Ju Hoon will use BaBy as a TvZ ace, who know...

BaBy enjoy with your team!



Killer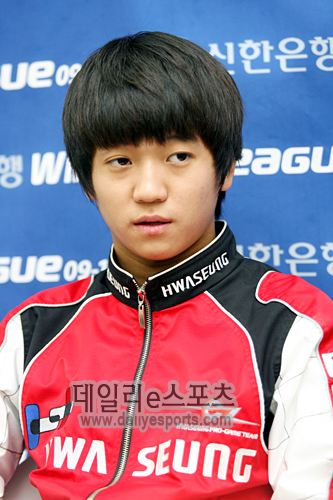 Killer was #2 zerg of Hwaseung OZ! The Mini-Dong finished the last Proleague season with 33 wins - 27 losses (54.24%) stats. Also played quarter final at OSL. Last Season Killer improved so much, especially his ZvZ becomes pretty sick, also Killer has decent ZvP..Maybe Coach Ju Hoon will use Killer for ZvZ sniping, who know...

Also Enjoy with your new TvZ practice partners!



Jaehoon

The captain of MBCGame Heroes! He improved so much, soooooo much. Finished this Proleague season with 30 wins - 23 losses (56.6%) stats. I hope he will keep improving and becoming great captain for this team.




Tyson

Well..Tyson is pretty decent protoss player. He showed impressive performance from last season, finishing the season with 29 wins - 24 losses (54.00%) stats. MBC protosses totally fitting this line up.

I hope that this team will give good opportunities for MBC protosses and they get better record for this Season.

Practice Bonjwas

Speed is known as practice Bonjwa!You can see him in Jaedong interviews.Also
Sang and
Ryul2 must be another practice bonjwas,because KeSPA know their jobs!


I totally believe in this team, because all the players in this team are deserving of a Proleague title.



PROLEAGUE 2011-2012 TEAM KESPA IS COMING FOR THE GOLD!!!!!

Like i said, I have not followed BW all season. I feel like I'm missing a lot of details, feel free to send me PM with correct phrases. I'm sorry again for missing/wrong information.