Hi Artosis!

+ Show Spoiler +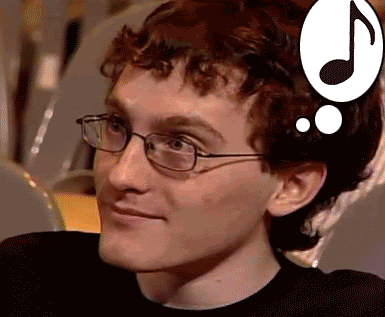 Hello Artosis!
In case anyone wonders,
I saw him in this:
On May 07 2009 22:04 IdrA wrote:
this seems unecessary





dekuschrub
United States2061 Posts
hahahahahah omg that is hilarious!

<3 artosi
Racenilatr
United States2756 Posts
hahaha nice pic

Maybe add a caption or something?
I like it simple.
No context makes it better.
Look at head-bob guy.
we need to update the smilies & UBB overview

:artosis: =

prOxi.swAMi
Australia3081 Posts
Lol that is so cool


Sup artosis!

GHOSTCLAW
United States16963 Posts
nice find on the picture.
Vharox
United States1037 Posts
is that a balding spot?

leMaj24
United States262 Posts
no thats his enormous brain protruding through his skull:}

Haha thats funny though :D
extracheez
Australia151 Posts
This is totally my new avatar for all starcraft related forums.
This wasn't a find.
I just randomly made it.
Speaking of random: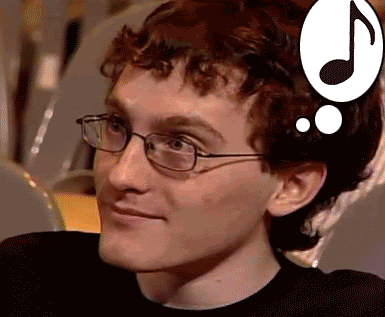 Carnivorous Sheep
Baa?14158 Posts
Lolwut o.O

Nice pics haha.

CTStalker
Canada9714 Posts
the artosis gif is ROFL

best gif ever
This is awesome ! Who are the russian/ukrainian guys there? :O Anyways, 07.00 for those that dont want to watch the entire video to get to the magic

Looking at both these gif`s, I wouldnt doubt it a second, if someone said that Idra and Artosis were brothers, they are actually looking quite similar..
i'd guess dimaga and brat_ok as advertised by the sign. Oo

NeverGG

United Kingdom5399 Posts
Hahaha he told me about this - that gif of Greg is hilarious too. I stole one of the Russian Esports people's cameras last night at OSL to take photos for them and refused to sit in the audience (because I looked like a zombie after a really long day at work.)
haha
who does the finger gun?
spydernoob
Canada1066 Posts
iNcontroL

USA29048 Posts
alright

And the creepiest thread of the year is...