Musical genres: post rock, post metal, doom metal, emo, screamo, metalcore.

10. Irepress




Rhythm section tight as possible. Flawless integration between crushing breakdowns and beautiful cleans. Drummer's an absolute beast. Not higher on this list because they havent put out a new record in a long time. Two solid albums but they have you wanting more.

Album: Samus Octology
Definitive post-metal release. Fantastic recording quality and production.



Album: Sol Eye Sea I
Natural evolution from Samus Octology. Addition of keyboards and electronic parts adds a nice touch. Can see why they stopped releasing, seems they were draining the well dry at times.




9. Thou




Probably the heaviest band on my list. Guitars tuned as low as possible. These guys know how to create guitar tone. My god they can get down right dirty. Their sound is dark and desolate. Love how they create a truly bleak soundscape through droning fuzz and distortion and slow sludge riffs. Their discography is almost overwhelming in its depth as are their album lengths at times.

Album: Tryant
This album will leave you drained. Your soul will feel crushed by the time you are done with it.



Album: Magus
Story behind this music video: The guys in this band look like super normal dudes. I guess people would come up to them at shows and say "I didnt expect you to look like that". So they made people with ridiculous outfits play in the video and they are the normal dudes standing still in the crowd.



8. Subrosa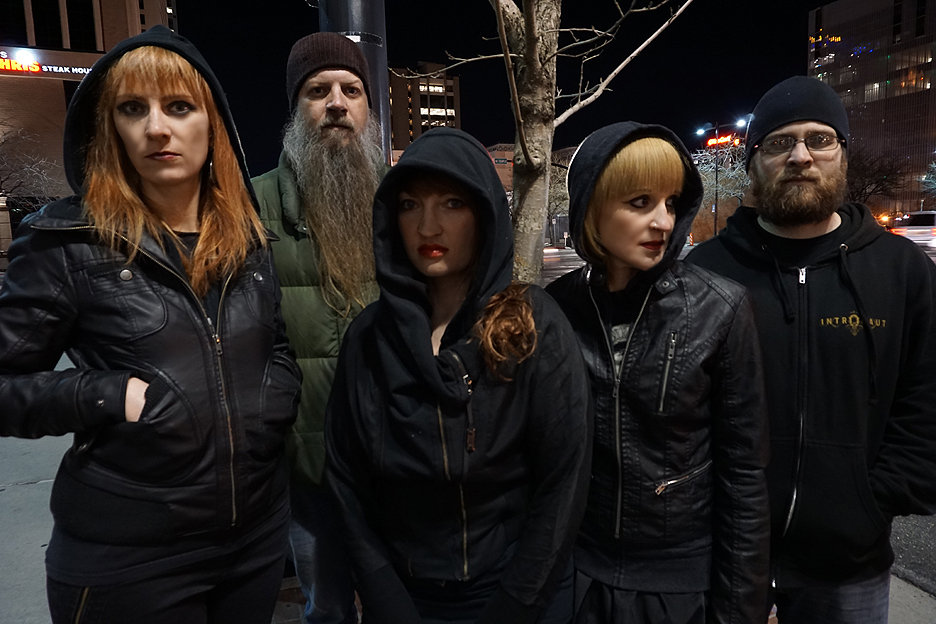 Doom metal with female vocals and violin accompaniment. Guitar and bass get nice and fuzzed out creating a nice wall of sound for the violins to blend into. Vocals are truly mesmorizing and hypontic at times switching from very soft and gentle whispers to bludgeoning howls. Fun fact, I gave this band a place to stay during their tour with "Sleep" and they were totally chill. Vocalist is....charming to say the least. Discography is solid but they disbanded recently.

Album: For This We Fought the Battle of Ages
These albums put me in a very reflective mood, almost in a sort of meditative state. Very soft and somber at times but also able to create heavy droning moments as well.



Album: No Help For The Mighty Ones
A bit more crunchy in production compared to their later releases. The raw sound can be a bit more intense for this reason.



7. Rosetta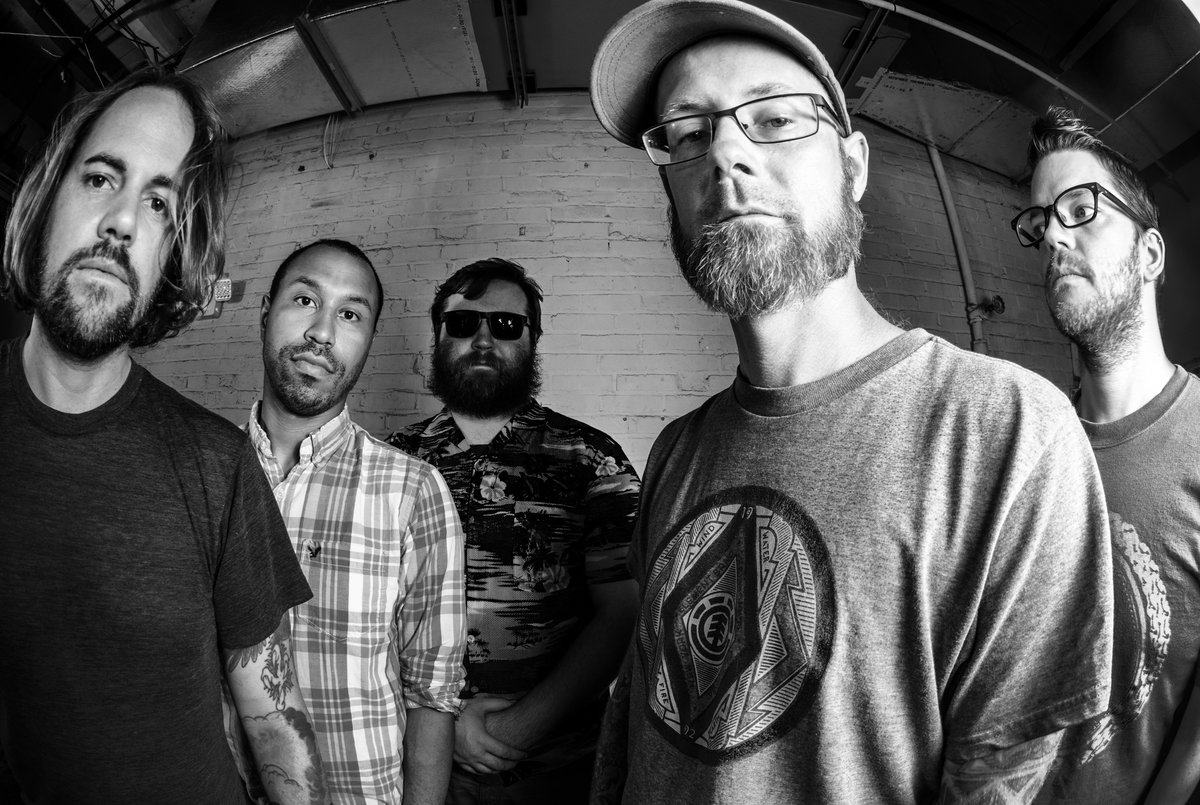 These boys know tone. In fact the guitar player has his own amp mods for anyone interested in this tone. Lots of space themes going on and you can tell they put a lot of time and effort into pedalboard design. Super haunting guitar echos with layers of reverb and delay, makes you sound like you're getting crushed by the gravitational effects of a supermassive black hole. Audio production is an art form here. Watch the guitar player's gear rundown on YouTube and you'll see these guys take tone very seriously. Also probably my favorite drummer on this top 10 list. Super busy patterns create intricit rhythms while still remaining tasteful. A lot of times people dont attatch the word emotion to drums. This guy is one of the few drummers that invoke truly heartwarming feelings from a precussion instrument. Only reason this band isnt higher on my list is the vocals aren't for everybody. They can be a bit monotonous and abrasive at times. I read he treats the vocals more like an instrument to blend into the sound then something that stands out from the guitars. He accomplishes this well. Also their discography is a bit hit or miss on their later releases.

Album: A Determinism of Morality
I once read a comment that described Rosetta as the soundtrack for the end of the universe. I dont disagree.



Album: Wake/Lift
The song wake was the first song I ever heard from this band and I knew I was hearing something special as soon as the first drum part started.



6. Pg Lost




The list starts to move away from metal influenced bands here. Pg lost is a brilliant post rock band from sweden. Atmosphere is the name of the game and they accomplish this once again with effect pedal mastery. If you arent familiar with the term shoegaze, look it up, it applies here. Soft jangly chords interlaced with stretched out tremelo picking creates introspective vibes that can certainly portray powerful moods. My hairs stand on end and I get goosebumps listening to their work. This is perfect music for watching a sunset or looking up at a beautiful star covered sky.

Album: Yes I am
The way the title track from this EP crescendos certainly has brought a tear to my eye on numerous occasions. No vocals are needed here; the instruments create more feelings than words can describe.



Album: Key
One of my favorite albums of all time. Fans of all genres should find this accessible.



5. Copeland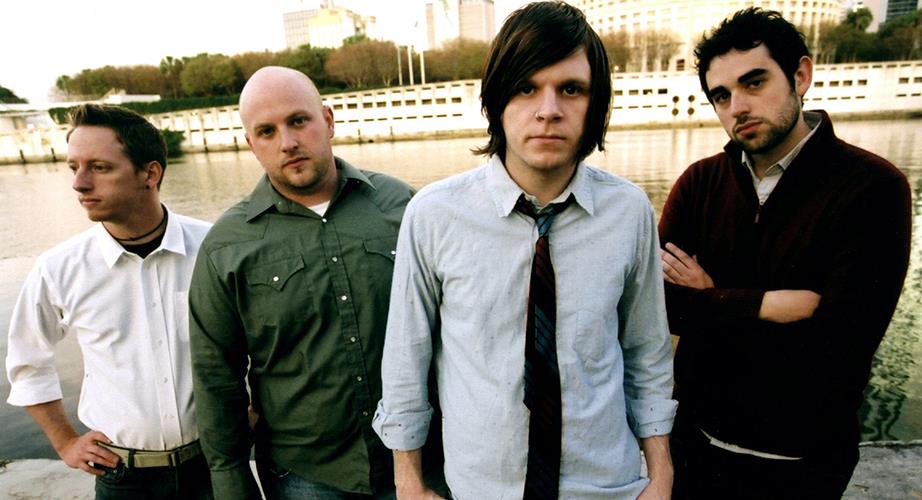 Copeland is a florida based emo band that had been putting out albums since the early 2000s. Make no mistake, this band lives and dies by their vocalist Aaron Marsh. This mans voice is one of the purest things ever created. He single handily catapults this band to the number 5 spot with their debut album "Beneath the Medicine Tree". This album is worth its weight and gold and holds a special place in my heart. Easy 10/10 rating. There is a theme of taking care of sick loved ones on this record and I have listened to it while my mom was recovering from a very serious stroke as well as a separate week where I had to decide to put my cat down. Ive never cried harder in my life. In the right head space this album can bring me to my knees and completely drain every bit of water from my tear ducts. The only reason this band isnt higher on this list is the rest of their discography is a mixture of 7 and 8 out of 10s. Always a pleasure to listen to but never have same effect as that debut album (I'll at least reserve the thought of this changing at future listens).


Album: Beneath the Medicine Tree
The song "Finally set free" will always remind me of taking my cat to get put down. Marv was a cat I rescued from the APL whom they found on the side of the road with a bag over his head (they dont know whether a person put it there or it got stuck). He got hit by a car and broke his pelvis but managed to chew his way through the bag to breath. When they brought him to the vet he was on death's door. He had been lying waiting for help for some time. They said marv (marvel) put his paw on the vet's hand as if asking him for help. They performed surgery and brought him back to health. He was 3 years old and he lived another 8. This cat lived through so much. I had to pay 2k for a blood transfusion because he escaped for like 6 or 7 days and when he came back he had the worst flea infestation of all time. I never regretted paying that money.



Album: You Are My Sunshine
All their albums are decent and always have a few bangers on them. Some of them took some time to grow on me however.



4. Hopesfall




The only metalcore band on my list, their discography is a bit all over the place. These guys perfected the craft of creating melodic guitar harmonies and making them into this intense supernova of beauty and destruction. The guitar players in this band have been super influential in my own guitar writing. Hopesfall has rotated members a lot to the point where the only original member is the drummer. He's actually solid enough to carry this band's legacy although he's not the flashiest drummer, he is very tight and has a distinctive style that helps form this band's identity. Their first album, "The Fraililty of Words" probably has the most depth but suffers from the fatal flaw of bad production and recording quality. The drums sound very weak and the guitars have this sort of empty tone to them. It's their first album so you'll have that but the composition is spot on here. Their next album the EP "No Wings to Speak of" is often considered their best and I cannot argue. This album is brutal and truly melts my face off at times. At only 4 songs it does lack a bit of depth however. After this point they changed singers and the lyrical themes changed from spiritual to space athems. Most people say the original vocalist doug is better than the new one, Jay, but after years of listening I've found jay is just as good and a perfect fit for the band. Their first album with jay "The Satellite Years" gets both recording quality and depth right and is probably their peak as far as composition goes. Sadly the next decade was them having record label problems and putting out mediocre albums. They eventually hung up the coat and called it a day as a band, only to comeback after a several year hiatus. Their comeback album "Arbiter" completely restored my faith in them and can go toe to toe with any of their older albums. If it wasnt for this album, their below par albums would have probably dragged them down to the 9th of 10th spot. Side note: huge bonus points for kick ass live shows. They go off

Album: No Wings to Speak of
Cant believe how long I've been blasting this record in my car for. Doug has one of the most intense screams in any band.



Album: Arbiter
17 years later, they really matured as musicians. The addition to post rock elements really showcase their versatility.



3. Saves The Day




Some say nostalgia can get in the way of viewing forms of art in an unbiased manner. However, I believe if certain artists are capable of capturing said nostalgia and embracing it, then thats truly skill in and of itself. Most people call these New Jesey natives a pop punk outfit which certainly is a strong argument but they will always be an emo band in my eyes. Once again this is a band that is carried by their vocalist Chris Conely but make no mistake; the band members on their earlier albums are the kind of work horses you would want in any band. Solid rhythm section and tight guitar playing that had a lot of help from excellent production. Boy those guitars are crunchy on "Through Being Cool". Chris Conely is a lyrical mastermind and you can tell he put a lot of thought and effort into what he was singing about. Anyone can relate to the subject matter in his writing. Their first 3 albums are considered quintessential, with their 4th album "In Reverie" widely considered the begining of their drop off. In my opinion In Reverie is a great and highly underrated album (still had some of the backing core of band members from previous albums) and the drop off in quality (and boy was there a drop off coming) didnt come until after. There was a vocal change on this album that a lot of people criticized and I can see their view point. His vocals got much more whiney from this point on and one album of it was enough for my taste. Ive seen this band live about 8 times and I really cherish how he keeps the band going as the only remaining original member (even though everything after in reverie is some sort of varying degree of ass). To sum up their effect on me I'll just echo the sentiment from a youtube comment on "Through Being Cool"

"This album is fundamental to my identity. I can't imagine myself without it."

I couldn't agree more

Album: Cant Slow Down
Chris is really young here and his voice brings me back to my early 20s. Nothing helps me reminisce on growing up and maturing like Saves The Day.



Album: Through Being Cool
Although they were widely considered a pop punk band, they had a lot of influence from the hardcore scene, touring with Bane and listening to bands like Lifetime.



Album: Stay What You Are
3 songs because their first 3 albums are equally important to their history as a band. This was a genre defining album at the time.



2. On the Might of Princes




The last 2 bands on this list both have something in common. Two albums, perfect from front to back and then they quit. The first album containing raw and gritty production that almost grinds on your ears and a follow up album with crisp, clean and polished production. Where do I even start with this band? First and foremost, singer Jason Rosenthal sounds like a tortured soul on his recordings. Like this man, you can genuinely feel is hurt deep down inside somewhere. I wouldn't be suprised if he had some sort of demons he was struggling with. A lot of bands on my list are excellent at conveying emotion to their listener in some way shape or form. Sometimes it's an act, sometimes it genuine or a combination of both. Let's be clear here, this is not an act coming from this guys voice at all. I feel an overwhelming sadness sweep over me, particularly on the album "Where you are and where you want to be". And while this album is the better of the two albums, the follow up "sirens" does compensate with depth and maturity in song writing. Both albums have the signature dissonant guitar parts, with juxtaposition between jangly clean notes and writhing distorted parts. The rhythm section is on another level. Bass players take note here: both in tone and in composition. Recording quality really makes the drum technique shine on boths albums. The crisp cymbal sound on wyaawywtb is just so unique, I can't think of another album that pulls it off. The way it complements the pop of the snare.....this was truly a one of a kind production as far as recording quality goes. They broke up after sirens, got back together for a few reuinion shows. Then sadly in 2013 jason died of a heart attack at age of 35. Honestly not too surprised, he always looked very frail both physically and emotionally. Unfortunately I never got to see them live.

(Technically wyaawywtb was their 2nd album. Making of a conversation came first and while it is a fine record, it almost seems like a rough draft of what was to come. I dont really listen to it).

Album: Where you are and where you want to be
Lyrical themes of substance abuse and dealing with abusive relationships.



Album: Sirens
Occasionally you will hear the other guitar player sing. My one friend used to always make fun of his voice. I think its fine and makes a nice trade off with jason. My other friend used to tell me that I liked this record so much that I should have it played at my funeral. I don't disgree except the number 1 spot says otherwise.



1. Mineral




Austin texas natives Mineral are often considered the emo essential band and for good reason. They basically wrote the book on emo. There is a certain beauty behind this music that just cannot be expressed in words. I've read reviews saying the lyrics come off as hallmark. I say they are just being honest. And thats why the vocals capture me. Anytime I have mineral on in the background, I have to stop what I'm doing, at least for a moment, and just remind myself that there is good in the world. You just have to look in the right places at the right times. There are some religious themes here and although I consider myself a hardcore athiest, I can still translate those themes and meanings in a way that makes me feel better about life and loving life. The recording quality on the first record "the power of failing" grinds at the ears a little bit but in a way that almost seems to force itself into your heart and soul. The guitars chime like church bells waking me up on my first day of being alive, particularly on the 2nd album "endserenading" which is certainly the more polished record, both production wise and composition. The note structures ring like clockwork as they dance around each other slowly building to a crescendo. The drums flicker about like the sound of a beating heart. Mineral was the first band to ever bring a tear to me eye. I learned what music could be and what it was capable of achieving. They brought out my emotions in a way I had never seen or felt before and I truly thank them for accomplishing that.

After a 16ish year hiatus the band reunited in 2014 and I was absolutely floored to have the opprotunity to see them. To be fair, they were drunk as shit live and unfortunately his voice hasn't aged perfectly (was never particularly strong to start). Not the best live band but I had a blast and would love to see them live again. On top of that, they started releasing music again a few years ago and its as amazing as ever. They definetely started where they left off at.

Album: The Power of Failing
"And I know I dont deserve this, the capacity to feel, to laugh and to cry and to praise. For that I live and breath, and wake each day clean, is nothing less than your grace, in awkward and glorious movement."



Album: endserenading
"With my eyes closed your feet sounded like a symphony of strings. You picked me up and whispered "forever" in my ear."