Hi everyone,
I mentioned doing a battle report in my last blog about a recent TvZ that I won so without further ado, here's it is:

The game starts normally. The yellow terran spawns in the bottom right while the blue zerg spawns in the top left:



The usual from the Zerg's side, a 12 hatch 11 pool build. The terran opts for 12 rax 15 cc(no 14 cc since he indicated he ain't flash lol):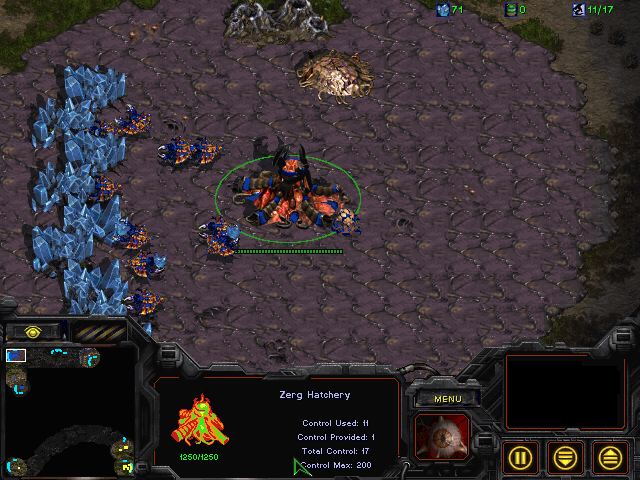 An academy is added for the terran followed by 2 rax:


usual non-standard stuff

The Zerg decides to put on light pressure while teching to lair but is repelled by the OP bunker. Legend has it that boxer's bunkers are immortal so it only makes sense that the Zerg was terrified that this terran could be a boxer smurf:

ya, really light



A third base is taken by the zerg. It tries to muta harass but doesn't realize the futility of the attack when a gazillion turrets seemed to come out of nowhere: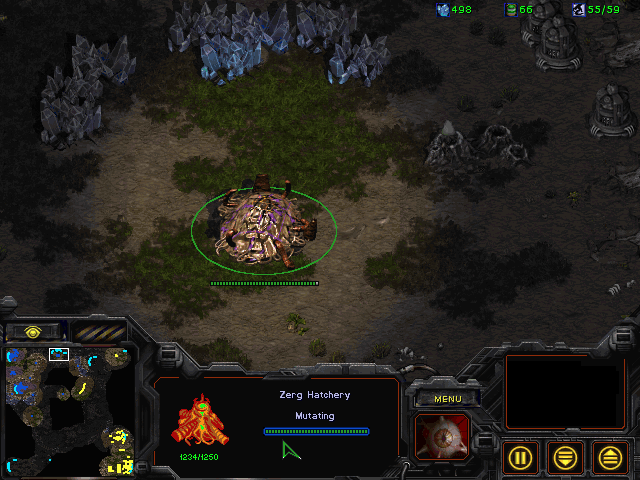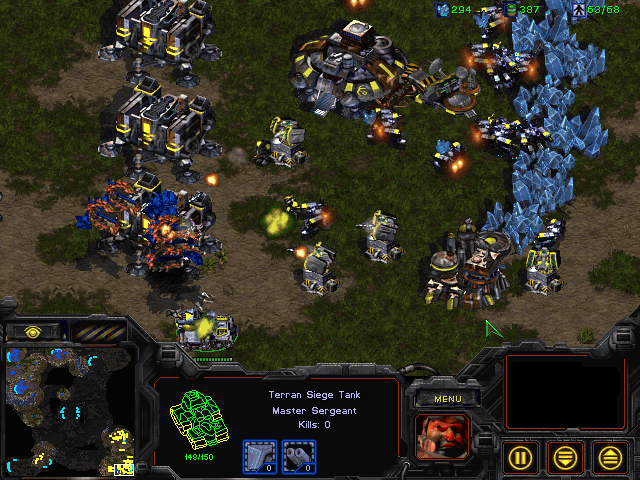 With the mutas caught up in his base, the terran finds and annihilates the Zerg's third leaving him speechless.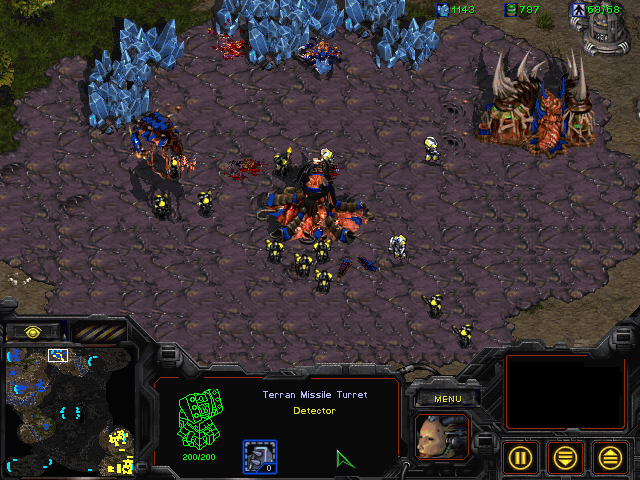 Note the lack of chat going on at this moment

Feeling an opening and fed up with the lack of results, it counteracts. Poor zerg doesn't realize that it's attacking a well guarded expansion with a boxer bunker+ turrets leading to it's first major loss: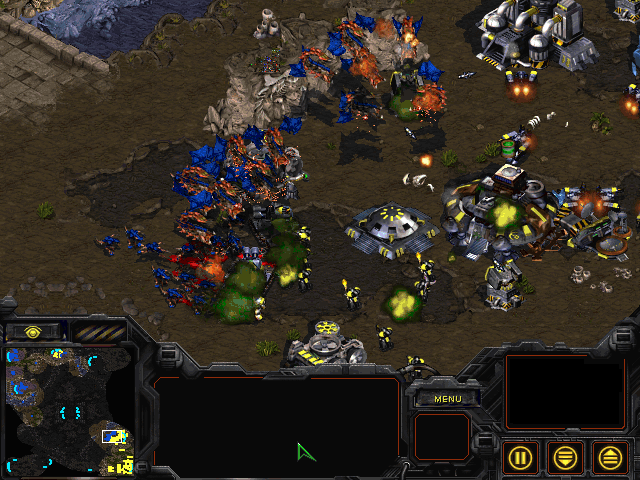 confirmed, turrets > mutas!

More weaklings are sacrificed just to appease the zerg overmind. The boxer bunker is finally lost but his terran opponent does not flinch at what could've been: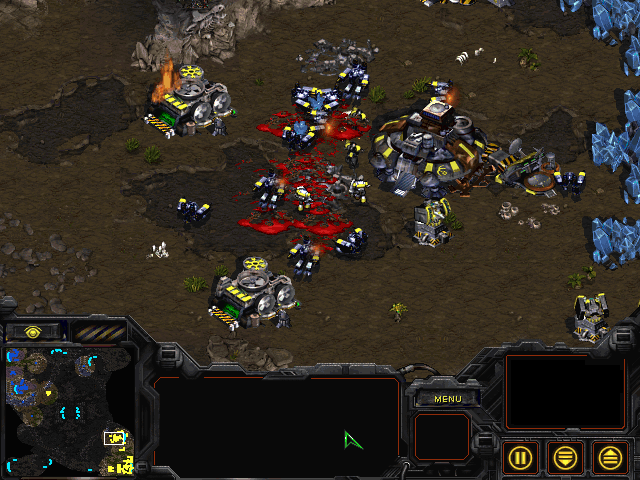 With that failed attempt, an opening is finally present. Patience pays off for the young terran. His forces march onto the battlefield reeking of weakling blood and straight to the heart of the zerg base. Mutas decide to try and engage the force barely succeeding in their attempt to cause a retreat:



A shift in focus is done by the terran to the third but is repelled by those same flying beasts!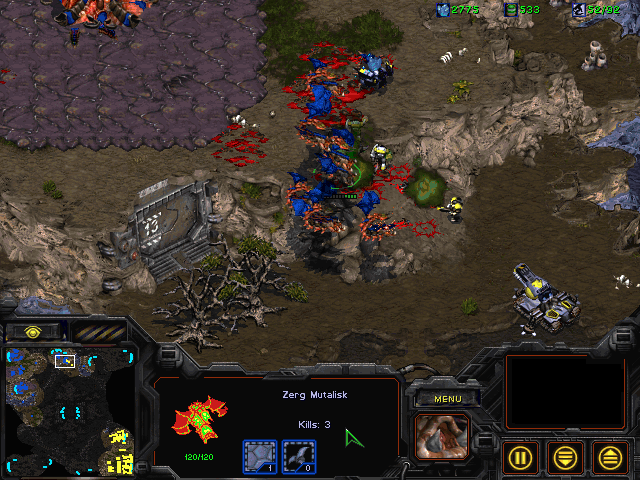 Having some difficulties, a plan is made to deal with the rather resilient zerg. Drop time! Dropping the third while simultaneously attacking his exp with the main army could certainly damper his macro and give him too much to handle. Alas, seems like both generals of either race came up with the same plan lol:

Tell my wife I love her!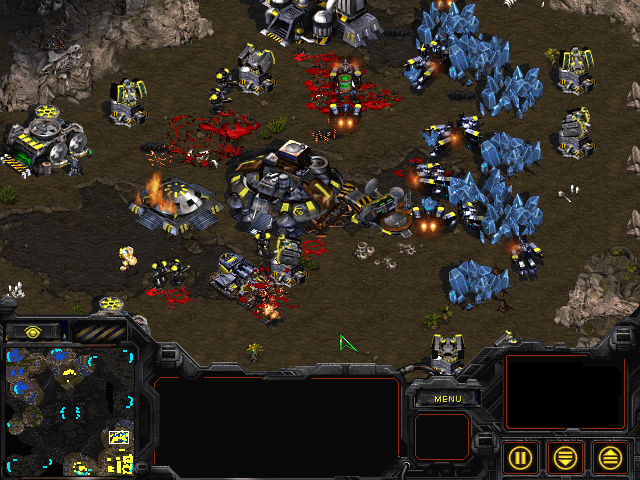 Even with his drop lost and doing no damage, the terran manages to hold without any major casualties and again proceeds to the Zerg's base. This time, his victory will not be denied! Upon sieging his exp, the menacing flying beasts return however the marines are firm in their resolve and know what must be done:



Realizing that he is trapped, the Zerg makes what may be considered a brilliant move. Behold, setting up for a surround. Using his overloads, he ferries about 40 lings. A brilliant move indeed: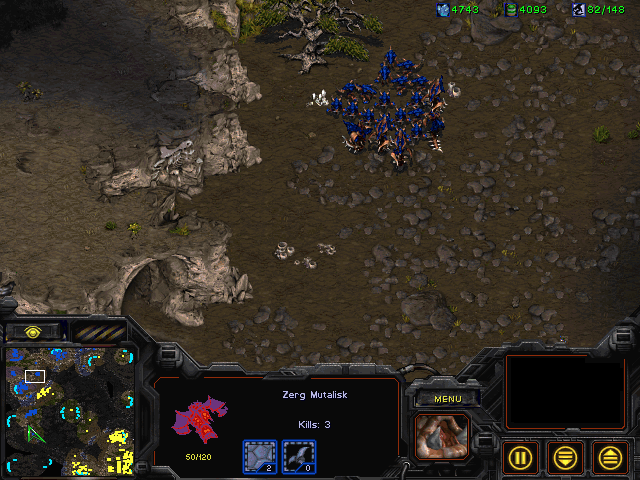 and so it begins. The battle that will be spoken off and passed down through the generations. As armies clashes, only one can remain the victor. This can decide the fate of either race, who will come out victorious?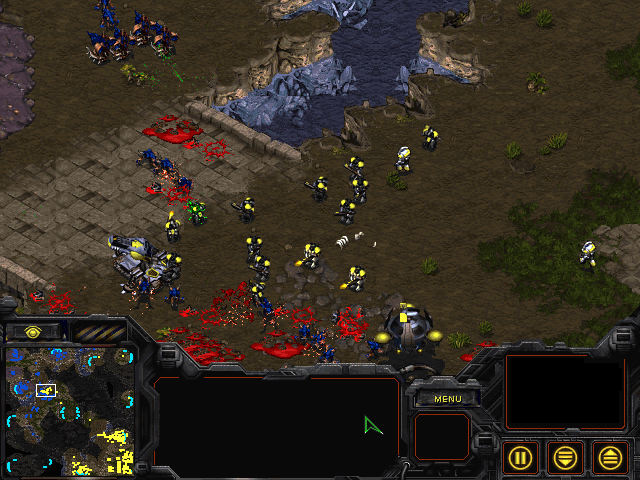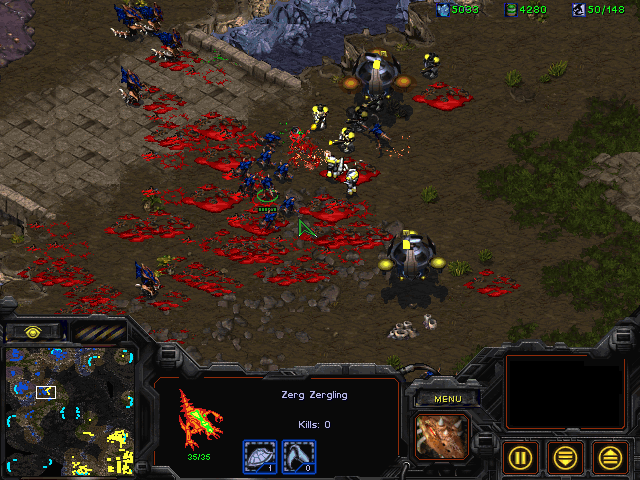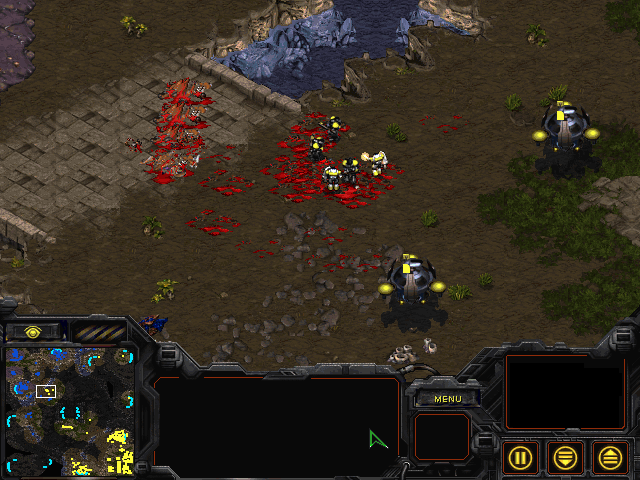 A brilliant strategy gone wrong, why is that? The Zerg certainly had more than enough to break the terran but a mistiming and lack of surround from the back allowed micro to overcome what would've been a surefire defeat leaving 3 marines to keep up the contain while their brethren make their way across the map.

While containing, the terran does some more harass with his vessels. The sound of drones popping and chaos ensuing could be heard for miles: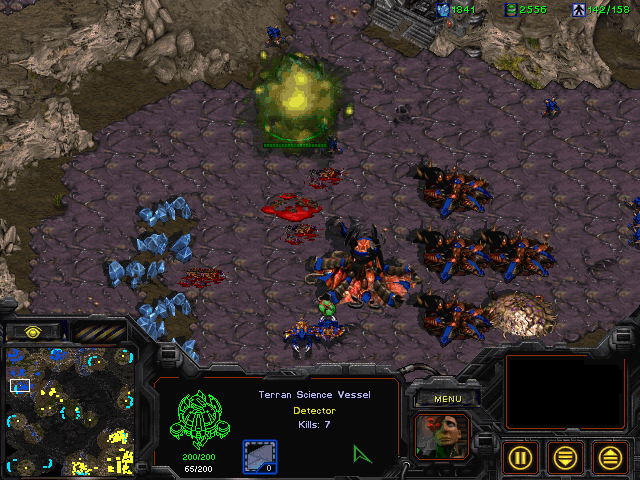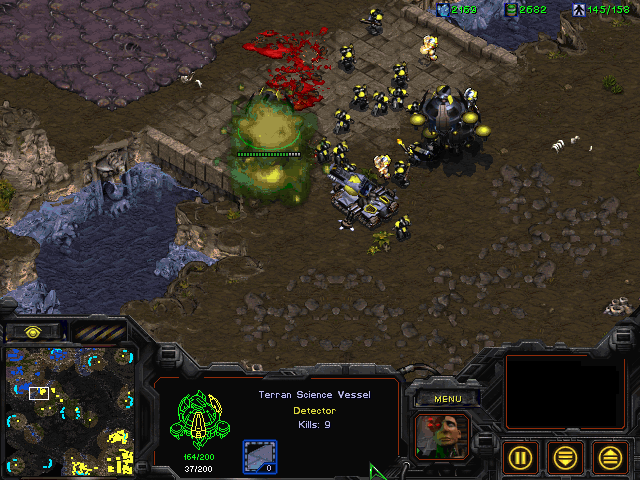 Feeling desperation come about, a last ditch effort is elicited by the Zerg. The overloads are given the message, take out the third at all costs. Alas, with a lot of defense, the terran maintains control of their third base.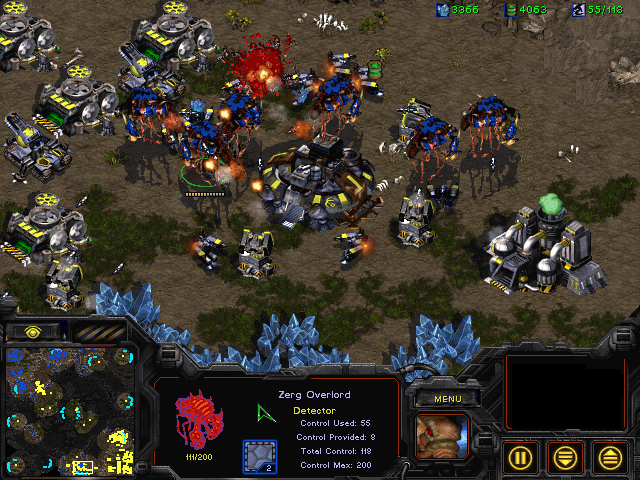 With the failed drop and the siege contain, the Zerg is forced to admit defeat. Laughter could be heard coming from the Zerg as he taps out hoping to fight another day.


Reports indicate that watching his comrades pop caused him to lose his grip on reality. A sad state of afair for what once was considered a valiant leader.

Hope you guys enjoyed that. All comments are welcome! I was planning on writing up another 2-3 battle reports but umm I'm not really sure how to condense an hour and 11 min PvZ game and rather scrappy TvZ and PvZ games into battle reports since I feel you can't catch the atmosphere as well as if you were watching it. My thoughts are that maybe I should try to cast them. For the really long game, I can always skip through the slow parts although I'm still getting second thoughts on that one lol. I've never tried casting before so I dunno how well I can display the big storms/plagues/dark swarm/reaver etc... emotions but I think it may be worth a try since BW needs more casters imo?



Poll: Should I try my hand at casting some games or continue with BRs?

Battle reports

(16)

84%

Cast

(3)

16%

19 total votes

Your vote: Should I try my hand at casting some games or continue with BRs?



Thanks for reading!