note: This is not a thread about imbalances or what race is the best, this is just my personal opinion on each race and the beauty and appeal of each of them

Enjoy!

Protoss, Zerg, and Terran. They're made up words but when you read these words, you feel an automatic emotional reaction to them. So without much further ado here is my personal opinion on each race and their appeal.

Protoss

The Protoss are depicted as technologically advanced aliens,yet around one third of the Starcraft 2 community associate with them. In fact....




(Yep there's my desktop and me admitting that there could be some bias in this post.)

So what is appealing about Protoss?

Protoss is generalized to be expensive and small in numbers, with each unit being much stronger individually. So how does that contrast with the other races? On the one hand we have the Zerg, the polar opposites in terms of design, they mass large armies with individually expendable units that end up crushing their opponents through sheer numbers. Then there's the Terran's who rely on the middle ground, fairly cost efficient in number, and fairly in the middle between Protoss and Zerg in terms of numbers. So I reiterate what's so appealing about Protoss? Is it the elegance of the units, the sleekness of the carrier, the honorable zealots, the epic psi storms (yea I'm looking at you

Jangbi, the scary-as-hell probes in your opponent's bases (hell yea cannon rush and proxies for Life

).

Or is it control over the battlefield that the best Protoss Commanders can demonstrate, the ability to force field (or stasis field) off our opponents, showing a craft and ability that is no other race can offer. With these abilities a Protoss player can show some finesse, and creativity because there is no equivalent to the FF or the Stasis Field in the other races, they allow players the most control over their surroundings in Starcraft




With so many options available to the Protoss arsenal, those who choose to represent the Protoss race have the potential to win in completely epic matches with devastating storms, awesome blink stalker plays, hordes of zealots busting down their front door, and intense Collosi Thermal Lances devastating your enemies. We also have the privilege of having some of the most epic late game armies,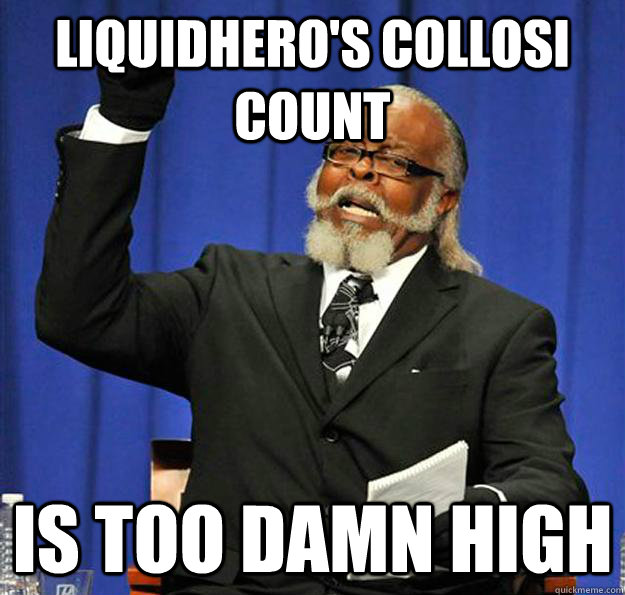 (this is obligatory)

Drawbacks of Protoss

However this appeal is not without its holes, us Protoss have to live as the eternal underdogs, proud, but often living without a clear cut leader. We suffer from a lack of an idol, a
Flash to dominate other races, or a
Jaedong to nerdstomp any perceived balances in all matchups. Protoss rally behind their heroes and often are let down, be it
Stork falling out of the OSL in the ro16 or
MC's disastrous decline into Code B in 2011 and there's
Bisu's failure to qualify for OSL time and time again? And who could forget the Era of the Sad Zealot in 2011 which peaked when we saw only five Protoss in the ro32 of GSL October (http://wiki.teamliquid.net/starcraft2/2011_Global_StarCraft_II_League_Octoberr)



(Remember me?)

We have our extreme ups and extreme downs and find it hard to find hope, but I believe that this is part of the appeal of Protoss. We find a connection with our fellow Protoss and we don't care who's doing the winning, as long as it's for Aiur. So that's why tonight, right before GSL Season 2 2012, I will cheer for Squirtle (and hopefully the rest of my fellow Protoss) as he faces off against MVP, because even though Squirtle is the underdog (in my opinion), those who play Protoss share a common sentiment, we need someone to believe in, we need our own Legend of the Fall http://www.teamliquid.net/forum/viewmessage.php?topic_id=46486.

Author's note: Please bare with me, this is my first thread ever, I don't know how I sound to you guys so I will definitely accept your constructive criticism. You can flame if you want, this is Part 1 of hopefully what will become three parts (with the other two races) and I just wanted to see what people thought about my little piece. PM any suggestions or leave it in the comments and thanks for reading!)

Edit: Oh yea and if you would like to, please post why you play Protoss!


Edit 2: (This was originally posted in the Sc2 General Section and was closed, which I understand which is why I placed it into the blogs section now)