Hello!

I have been reading TL.net s articles and forum quietly for some time now but I barely post (to say the least). Yet since the recent events that I am sure most you have heard of (WGTour.com shutting down(at least for the time being) , basically)), I felt like it was "about time" to write a blog, it s going to be massive, so I ll write in couple parts.

For me Starcraft began in 1998 when i was in elementary school. We used to go with some classmates to the nearest internet café in Paris to play some StarCraft and CS. After couple months we dropped CS to focus on SC. Until basically 2000 and a new computer at home I had never had any real connection with Battle.net.
I played a lot until 2003 when i went to my first LAN: french WCG regional finals in Paris. I obviously got stomped but it was a great experience.

Some time later (late 2005 or earmy 2006) WGTour.com recruited a bunch of people to translate their news and files (remember WGTour was at first French speaking, and a strong french community was present at the time). I got accepted and started right away...

I missed the WCG in Monza due to school but in 2008, I made it to my first international event: MiageLAN in Orléans. There I met my WGTour fellow NaW-Emerald :




I also got to meet a big part of the french community and CDS)Crow, who I was to meet again couple times:



Couple month later, we were to meet again at LANcraft in Rymarov, my first LAN abroad:


I also met a lot of players there and my fellow WGT admin Error :



As well as CDS)Jump who was kind enough to drive me from Prag to Rymarov:


There were also a lot of players/admins there whose picture I won't upload here but that I must mention: maix, CDS)Kara, the whole DK team and Pavo from Poland.


My 3 favorite Czech then came to France for the Paris WWI, which looked like a huge WGTour meeting in my hometown. Here are Crow and Error:




Prayanavita,Dknight,Error,Jump: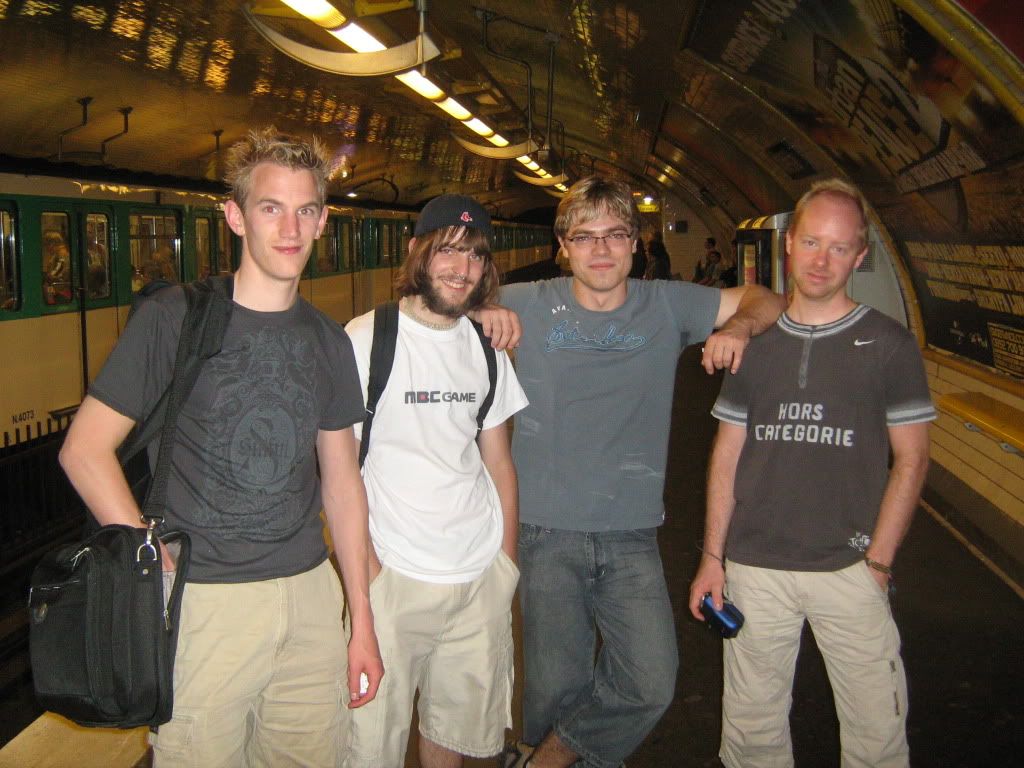 The WWI was the occasion for me to meet the TL.net staff in what was possibly the greatest evening of that WWI in the Pullman with Savior and Sea:



Other couple pictures worth posting :



The following days, I took the TL guys and Dknight around for a little tour of Paris: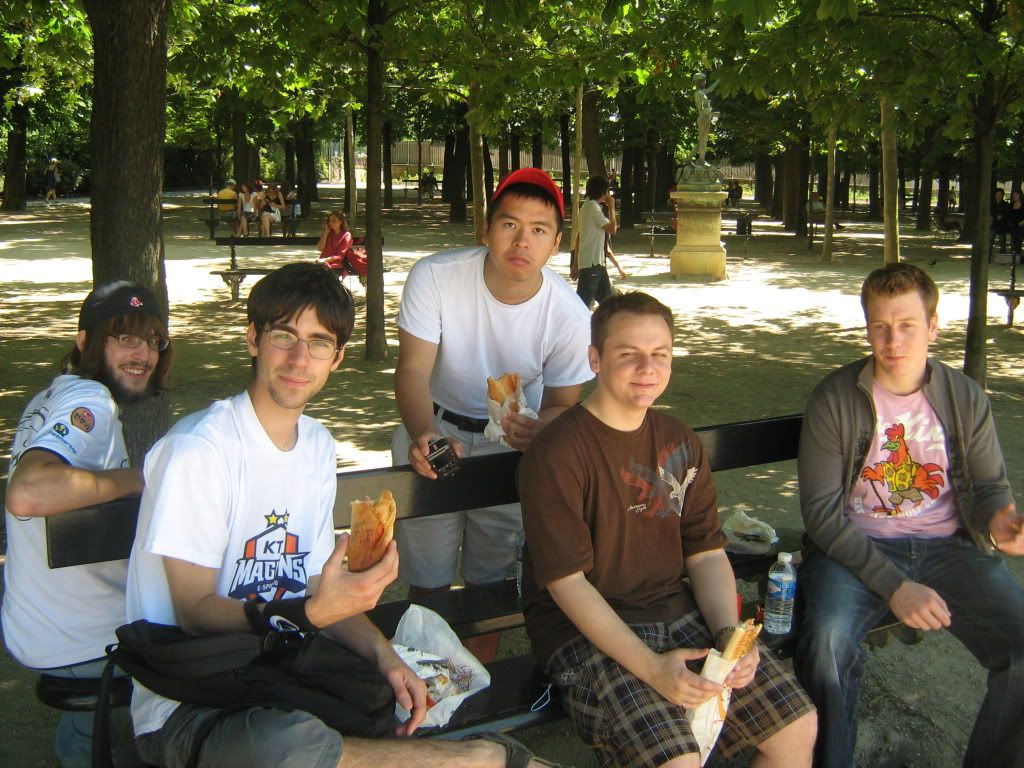 And of course at the Cathedral Notre-Dame:



All in all it was a great event, thanks to my WGT fellows and the TL/net staff. I d also like to thank Tasteless for entertaining us with Xlord, and Mondragon,Dreiven and Manifesto7 for bein so friendly!

To be continued...