So i've been out for a walk around Brussels, great city. More about it when I reach day 5, perhaps later on tonight.

Onwards!

================

Click here to start at the beginning.
Click here for the previous entry

================

We started the next day early. It was cold and snowing outside, but we wanted to see the Louvre and the queues for the Louvre are infamous. I've heard stories of people waiting all day to get a chance to peak at the Mona Lisa.

After a hearty breakfast of a prepackaged belgian waffle each (10 for 1 euro), we set off. We took the ever faithful metro of course, and got off a short walk from the Louvre park.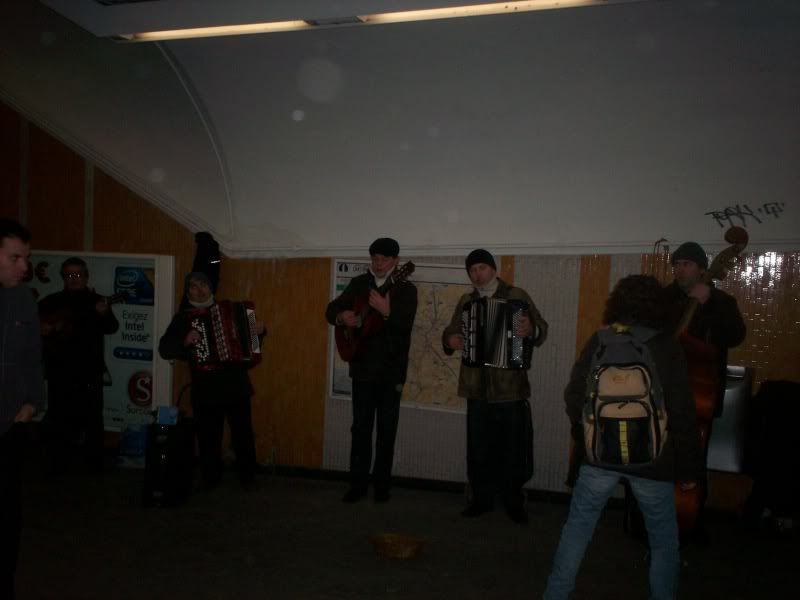 An excellent band playing in the metro tunnels



Not far from the metro station was a stupendous tower, again unmarked on my map. The park was closed, but we hoped over the short fence to go get a closer look. I told Kelly that if we were caught, not to speak any French (she's virtually fluent) and we'd pretend we didn't see the signs. We didn't get caught, but it would have been well worth it even if we had.


I really like the gargoyles



It was bitterly cold and snowing so we thought we'd warm up and grab a bite to eat before heading for the queue. The cafe was of the usual parisian kind, amazing cheese and a vibrant atmosphere. After eating, I headed to the toilets only to find you had to pay to enter! What is this? As if I needed further evidence that 'customer service' was not in the french vocabulary! Kelly assured me that charging to use the toilets was standard practice throughout Europe, but i'm still a little miffed.

We left the cafe and wandered along the banks of the Seine towards the Louvre, passing through into the quadrangle created by one of it's three wings.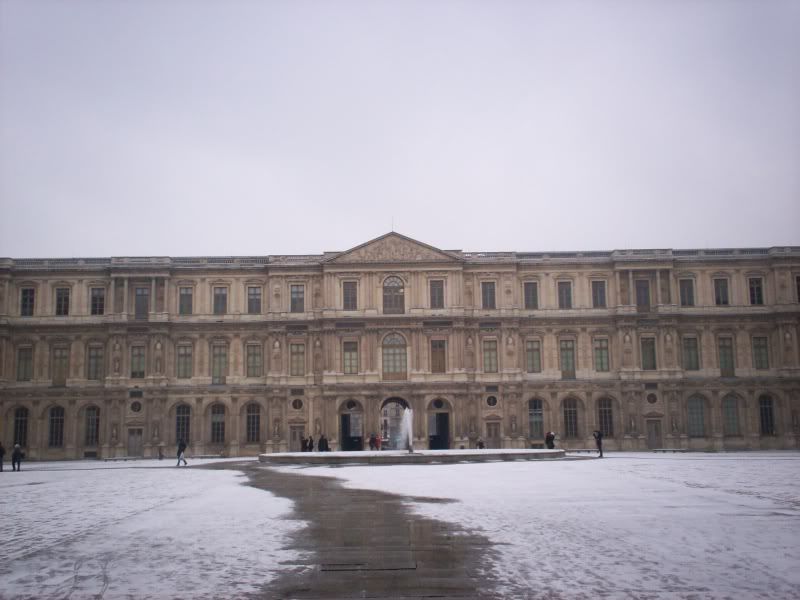 Magnificience is just par for the course at the Louvre



We head around, passing by the famous glass pyramid entrance, all ready to spend hours waiting to find...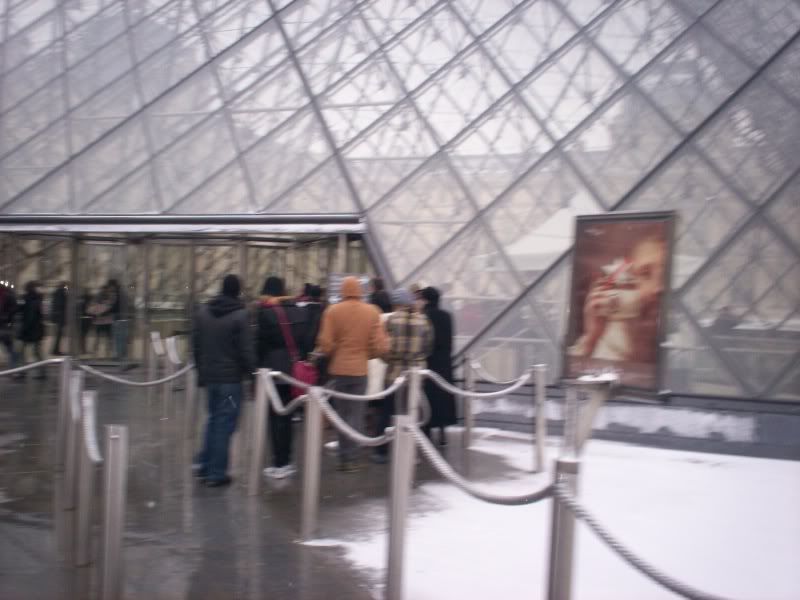 Queue on the right is for people with bags (not us), our queue (slightly to the left) had nobody in it



We waited on nobody. Just walked through the revolving door and into the most famous musuem in the world. The feeling of elation I felt on my first walk through Paris returned twice over. "This isn't how it's meant to be", I thought. One is meant to wait for hours outside in the freezing cold, before finally getting in an hour before closing and only getting to see half of what you wanted to. I'm still feeling pretty stoked about it now actually.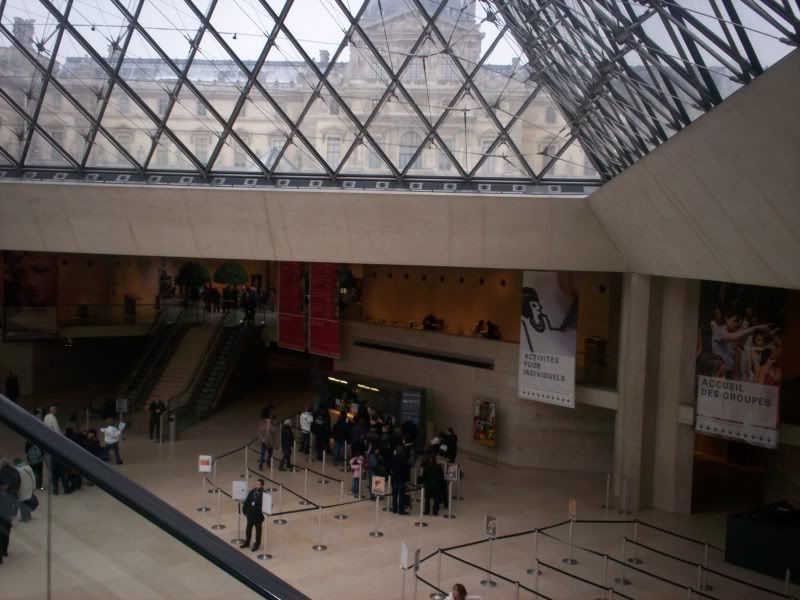 Spot the tourists



I suppose what tourists there are in Europe at this time were driven away by the cold and the snow. I can imagine the general sentiment might have been along the lines of not wanting to spend hours waiting in such bitter cold. We thought we'd try our luck and it paid off!

After grabbing my ticket (they told us Kelly didn't have to pay for some reason that escaped me), we decided we'd do the big one first and head straight for the Mona Lisa.

After walking through hallways lined with gold, ornate statues and magnificient paintings, we reached the hallowed room of the most famous painting in the world.


The Mona Lisa



She sits behind about 5 layers of glass, a handrail with a 3 or 4 metre radius and roughly 100 people all trying to take their picture of them with her.

I was distinctly unimpressed. One imagines the reason that the painting is so famous is that one can see the love and devotion with which da Vinci painted her. However, from such a distance and in such a setting, one can barely make out her features, let alone appreciate the brushstrokes. Kind of this it's good to have seen for the sake of having seen it, but there are far greater things to feast your eyes on in that place.

My batteries failed after I took that picture. Luckily Kelly's camera was still fully charged, so we continued taking pictures with hers.

As you'll soon see, Kelly and myself have parted ways for the time being, so i'll upload those pictures then update this post when I can.

The Louvre is immesurably grand. It speaks of power and wealth. It is decorated as richly, I imagine, as any palace. A palace of a King who enjoys flaunting his wealth and is scared of being forgotten. The ceilings and walls are covered in priceless artwork and statues, often inlaid with gold. One feels a sense of awe walking the hallways, but another feeling nagged me while I was there also. When the french civilisation disappears, be it in 100 years or a million, what will people think when they look upon the louvre? It reminded me of a poem called 'Ozymandias' by Percy Bysshe Shelley.



I met a traveller from an antique land
Who said: Two vast and trunkless legs of stone
Stand in the desert. Near them, on the sand,
Half sunk, a shattered visage lies, whose frown
And wrinkled lip, and sneer of cold command
Tell that its sculptor well those passions read
Which yet survive, stamped on these lifeless things,
The hand that mocked them and the heart that fed.
And on the pedestal these words appear:
"My name is Ozymandias, king of kings:
Look on my works, ye Mighty, and despair!"
Nothing beside remains. Round the decay
Of that colossal wreck, boundless and bare
The lone and level sands stretch far away.



I don't want to carry on about the Louvre too much, but I will talk about 2 particular exibits which I found interesting.

Walking those halls we say many things of interest, the bowls and eating equipment of those gone long before, ancient tablets and magnificient artwork. At one point, in a small unassuming case, we found the signet rings of the Pharaoh Ramses II and Nefertiti. Nobody else even glanced at the rings the entire time we were in that room. Much of the Louvre was like that really. Great peices of history relegated to small corners and rarely looked at.

Another exibit that was really interesting was the Venus de Milo. Perhaps the second most famous piece in the Louvre. The statue depicts Aphrodite, the goddess of love and beauty. It can therefore be infered I suppose that the statue depicts the pinacle of beauty from over 2000 years ago. How times have changed. These days we prefer our women unhealthily thin. Aphrodite on the other hand, has a pronounced stomach and curves aplenty. I think i'm with the ancient greeks on this one to be honest.

We eventually left the Louvre with tired legs and glad for a breath of fresh air. We then took the short walk over the Seine to Notre Dame.

It is certainly a magnificient cathedral, and it is easy to see why it is regarded a national treasure. Unfortunately, I feel it has been allowed to become too much of a tourist trap, which has marred its otherwise breathtaking form. Inside for instance are legions of machines which will take your coins in return for a medalion (save it for the shops outside please?). Oh well.

Due to our luck with the Louvre, we thought we'd push our luck and have another go at the Eiffel tower. After another short trip on the metro, we arrived to find all but the bottom level closed and a much larger queue than the previous day. Can't win them all I suppose.

Similar to previous days, we found ourselves exhausted after a long day of walking about in the cold. We did the obligitory eat out in Paris, which was very nice. The waiter was very funny and kept going on about how the French beat the All Blacks 3 years ago. Damn them!



After dinner, we headed back the hotel thus ending our third and final full day in Paris.


+ Show Spoiler [Lots more images] +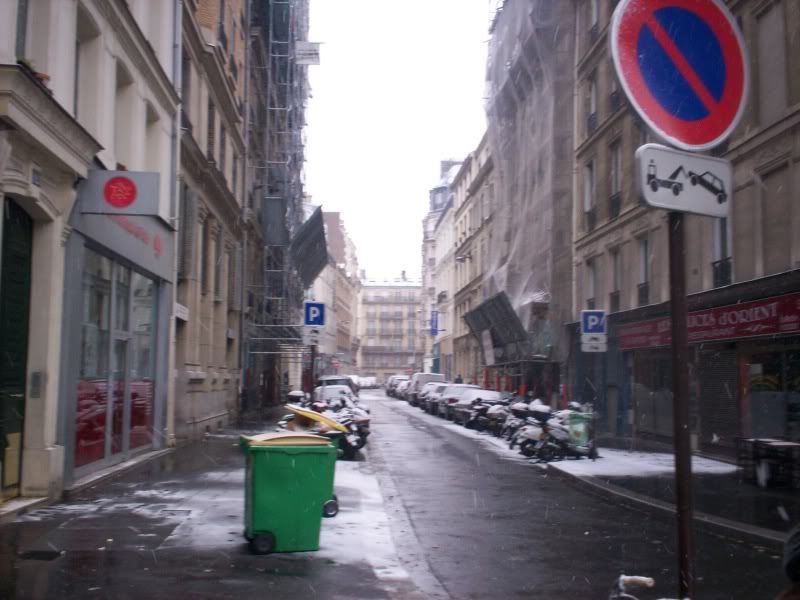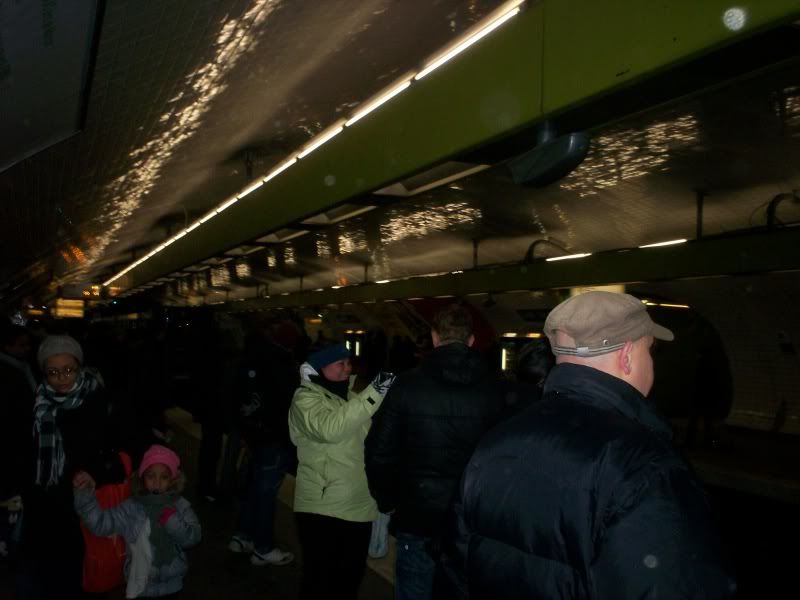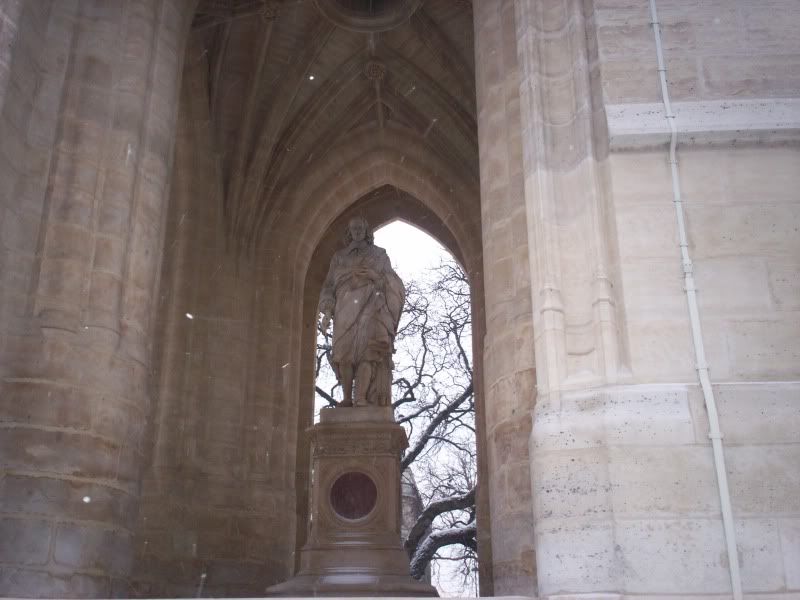 The base of the tower mentioned earlier
Another statue, again unimportant enough to warrant a mention on any map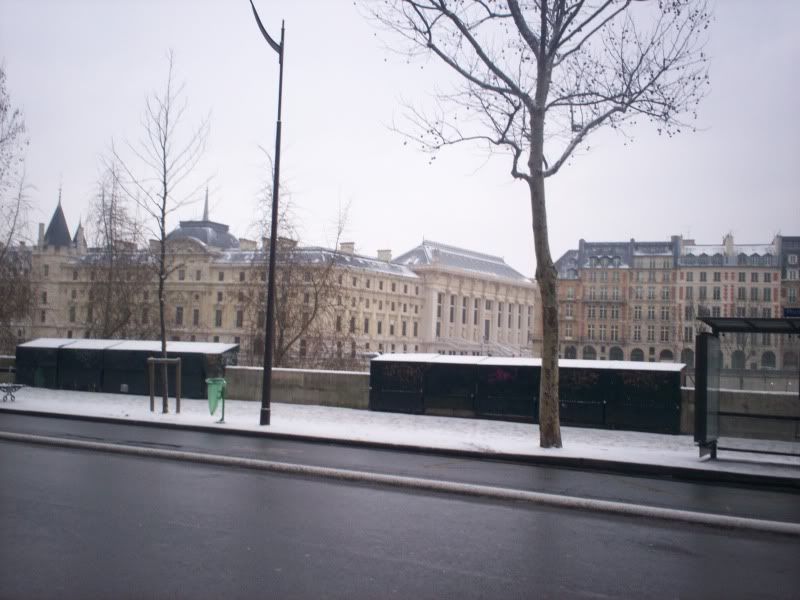 View across the Seine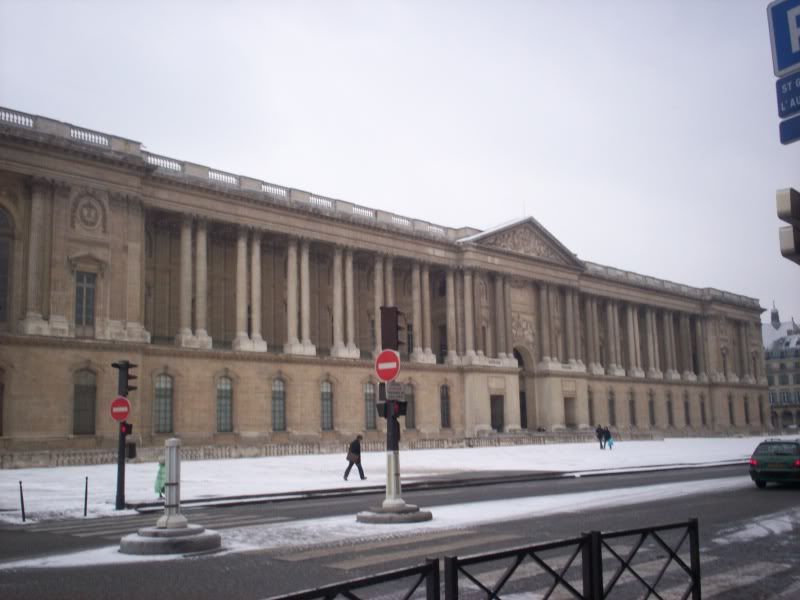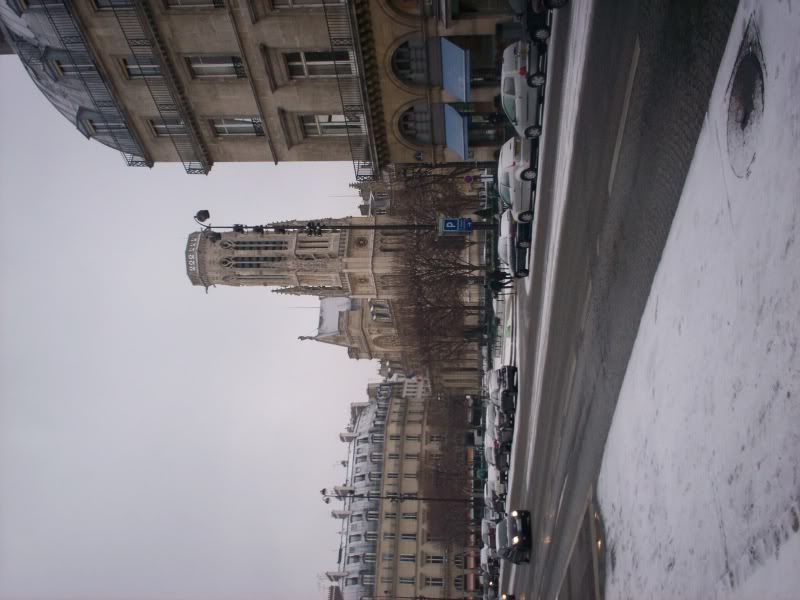 An amazing church just across the road from the Louvre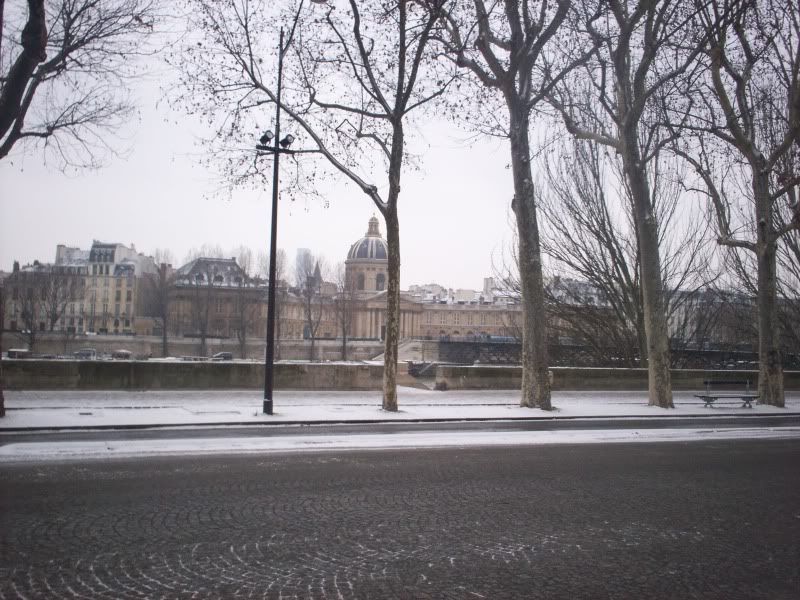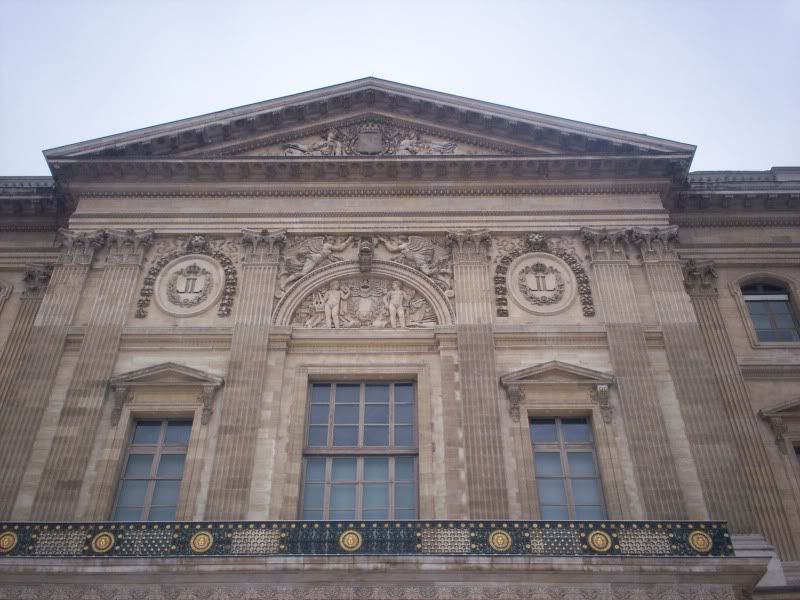 Outside the Louvre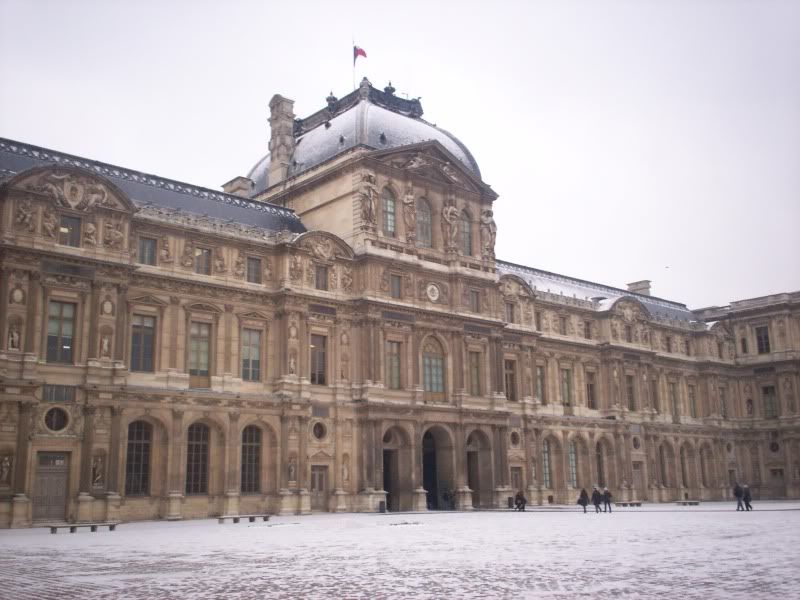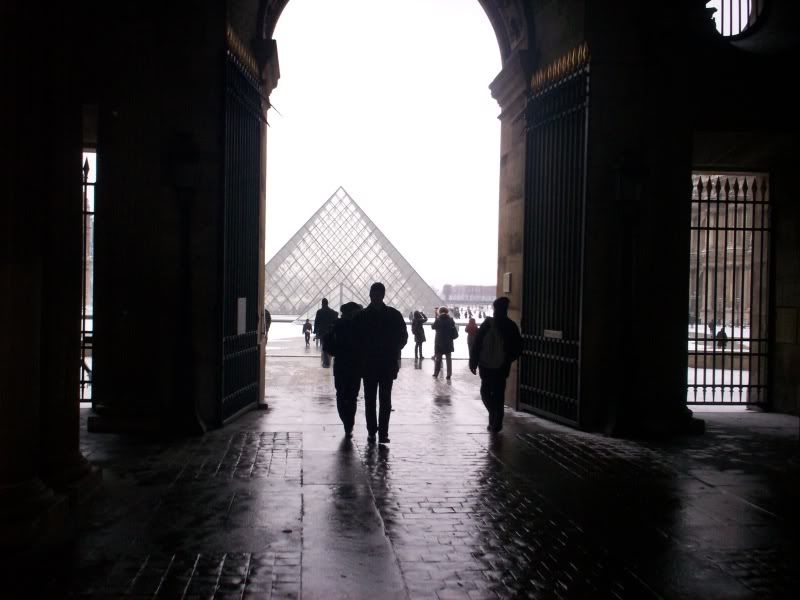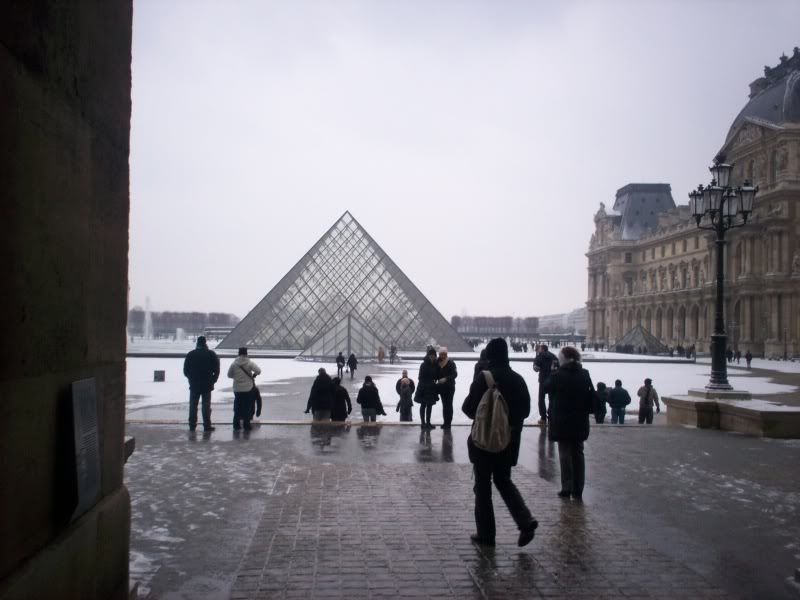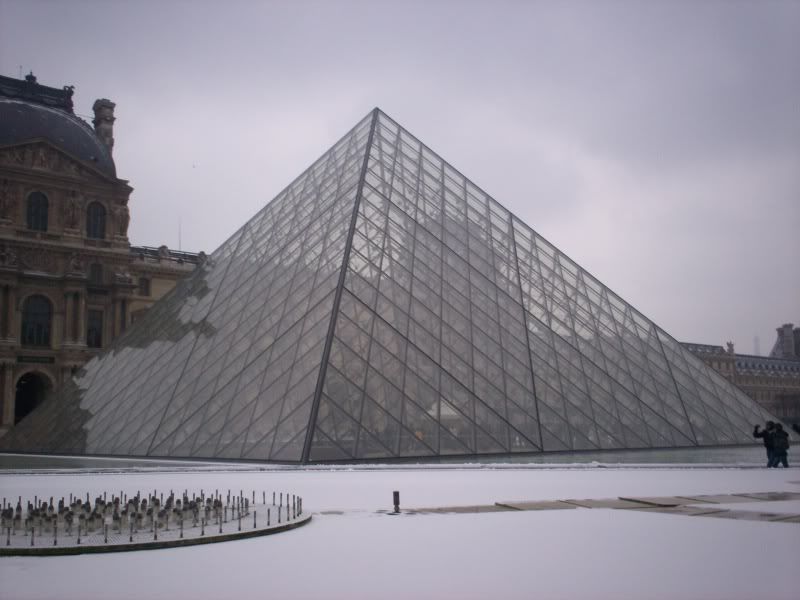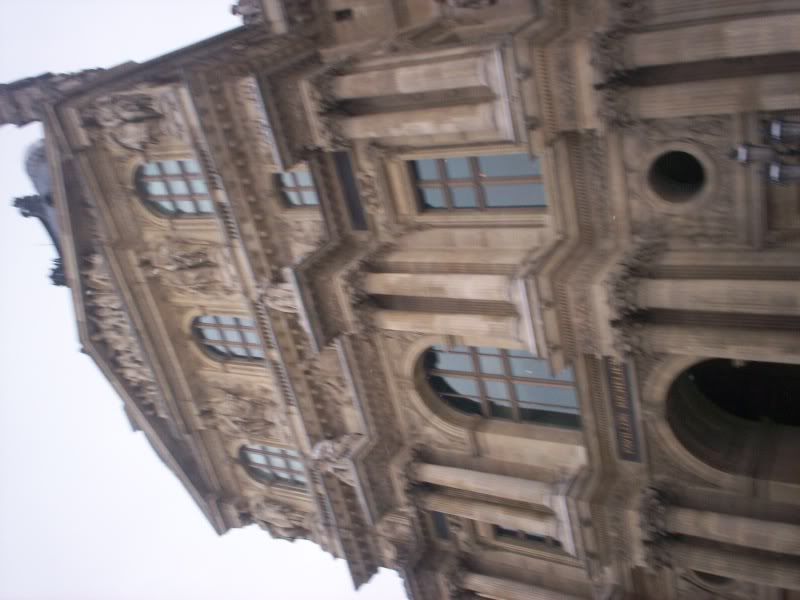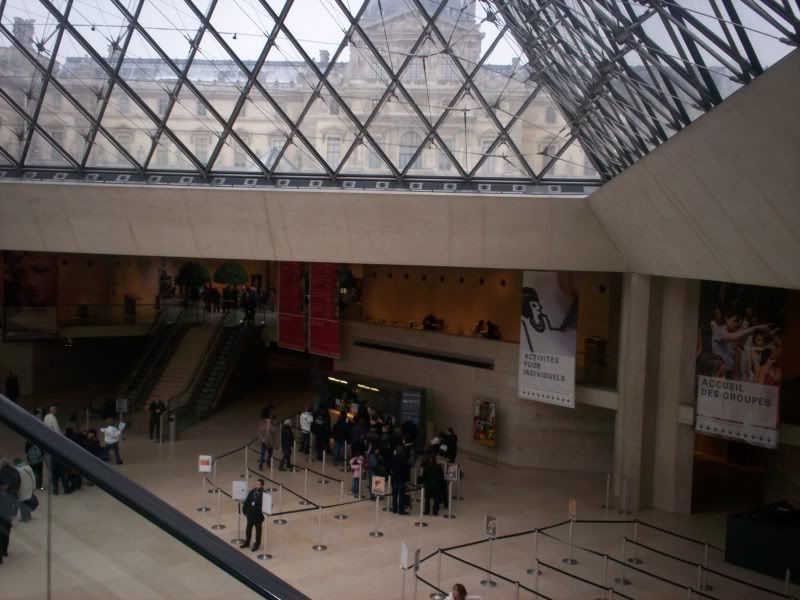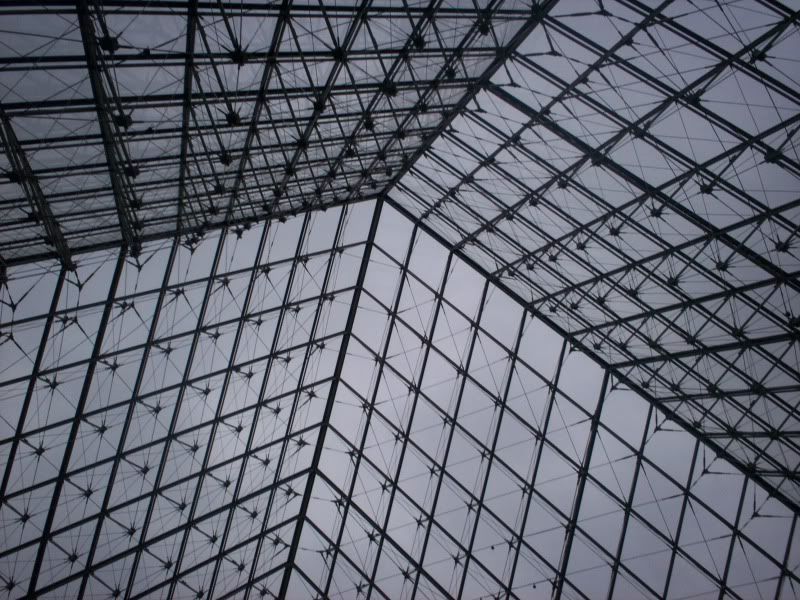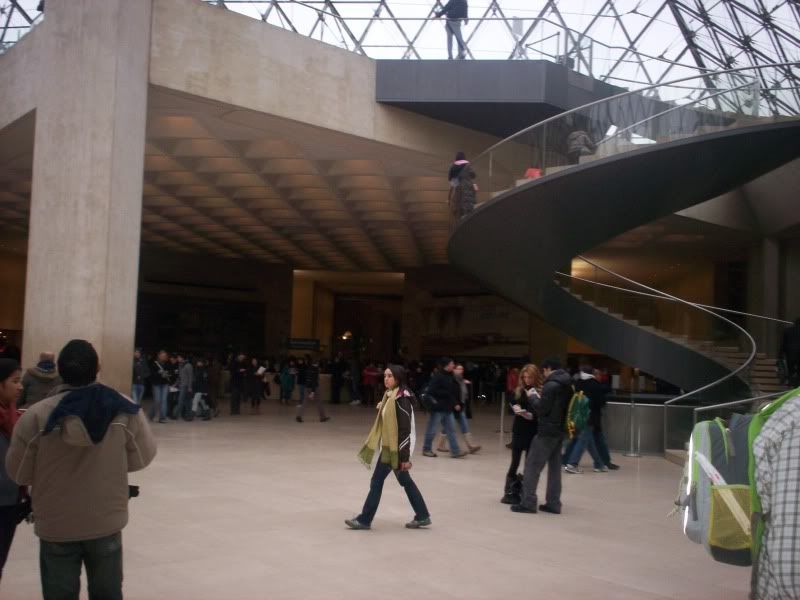 Inside the Louvre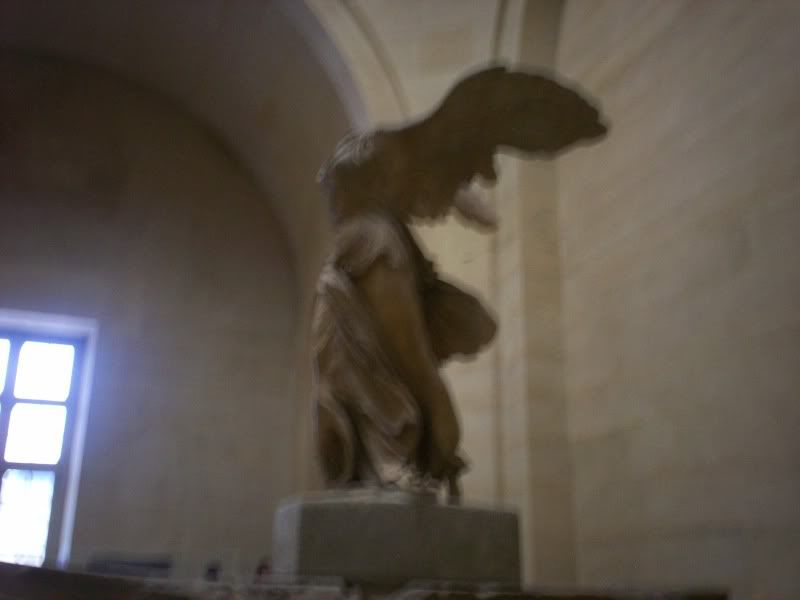 Will tag all photos, or describe a particular photo if requested.



===================

Click here for day 4!

===================

So ends another day. These all take longer than I think. I like to be detailed though, both for your sake and mine once i've left and am looking back. Perhaps i'll have caught up by the time I leave for another trip into Brussels tomorrow.

Until then,

Alethios