by Wax

Week #193 of the Open Cups began with

herO winning the Korean server cup, defeating NightMare 3-0 in the finals. NightMare had made a strong underdog run up to that point—defeating GuMiho and Classic in the previous rounds—but couldn't overcome online powerhouse herO in the end.

The Korean cup was particularly notable due to the participation of Oliveira and sOs. Fans have been speculating about Oliveira's career status ever since he forfeited his spot at Masters' Coliseum 6, but his win over Cure in this week's cup suggests he's still in good form.

Also, sOs continued to surprise by competing in his first ESL Open Cup since Week #48 (Dec 2020), coming on the tail of his participation in the GSL qualifiers. sOs announced his retirement in September of 2021, but has been making occasional tournament appearances in 2023.

Moving on to the European server,

MaxPax defeated Clem 3-0 in the finals to take the week's cup. The top four featured a surprise interloper in Kelazhur, who won a couple of classic Liquid team-kill matches against MaNa and SKillous to reach the semis (where he lost to MaxPax 0-2).



Clem was denied victory in Europe but he made up for it on the American server. He went on a very impressive run to win the cup, going through Dark, herO, and ByuN to become the week's champion.

In non-ESL opens,

Dark won KSL #27, defeating herO 3-2 in the finals.


---
ESL Open Korean Cup (partial bracket shown)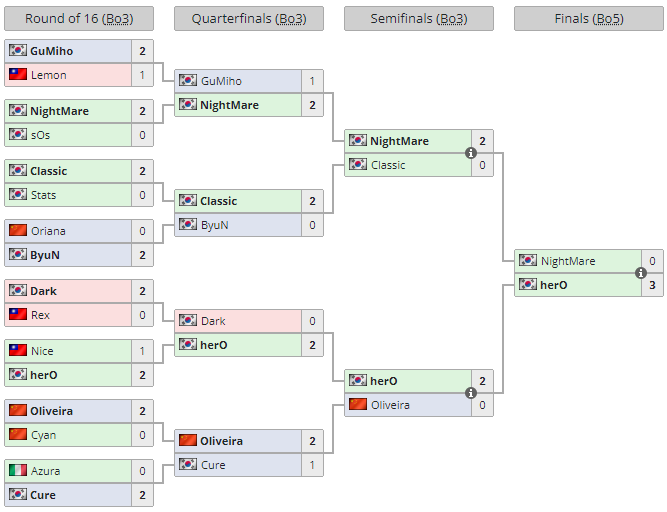 *****
ESL Open European Cup (partial bracket shown)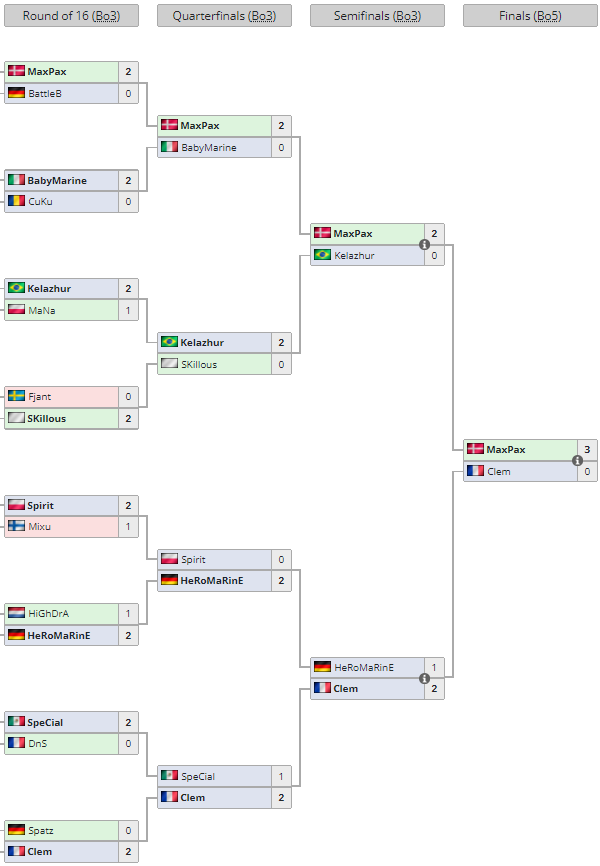 *****
ESL Open American Cup (partial bracket shown)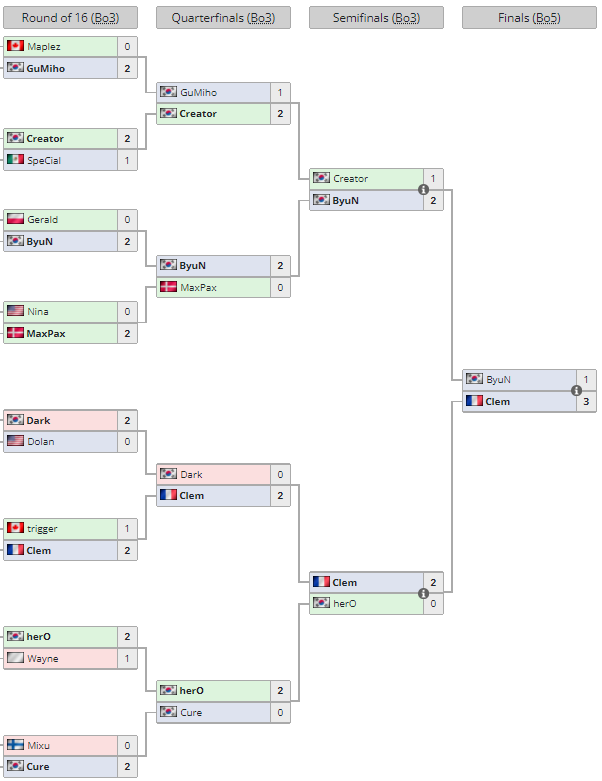 *****
Korean StarCraft League #27 (Partial bracket shown)