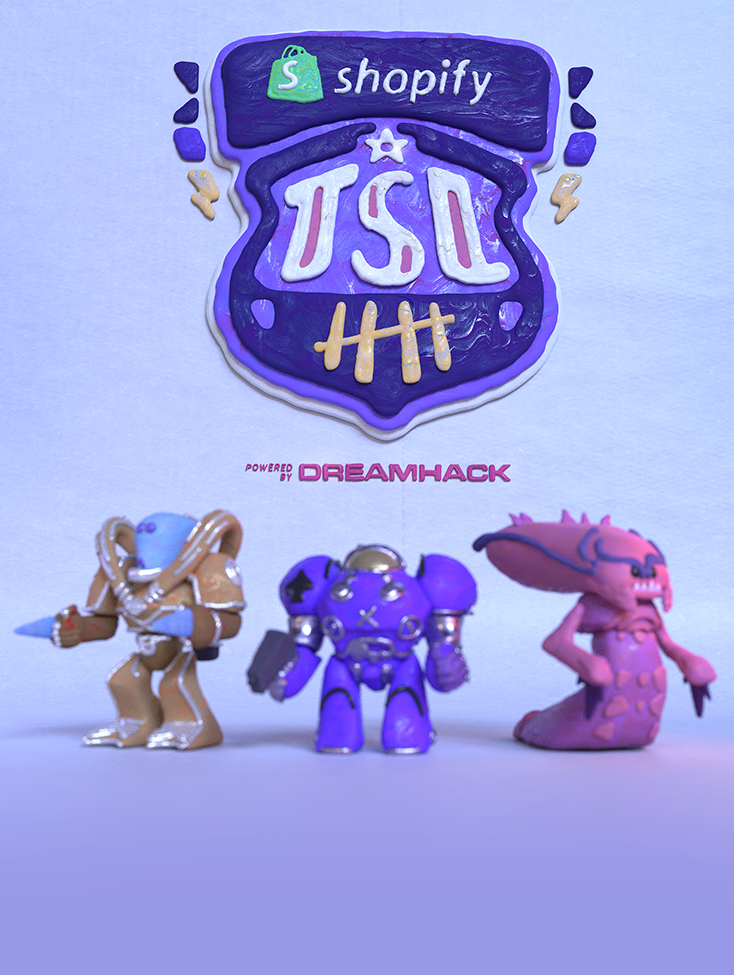 presents
TLO's "True or False": Days 5 & 6
Last weekend was a big one for NostroDarios and his #true#true#true gang. All three of his predictions ended up being correct. Just between us, looking at his predictions for this upcoming weekend makes us think the success has gotten to him. This week he's being mighty bold with one of his predictions. But we've doubted him before, and he proved us wrong then. What's not to say he'll do it again?
Before we do that though, we want to remind everyone what's at stake here: a brand new, Team Liquid branded, Secretlab gaming chair. The same one you've seen ZG, Wardi, and Rotti using on stream. And we can echo what they've said: they're incredibly comfortable!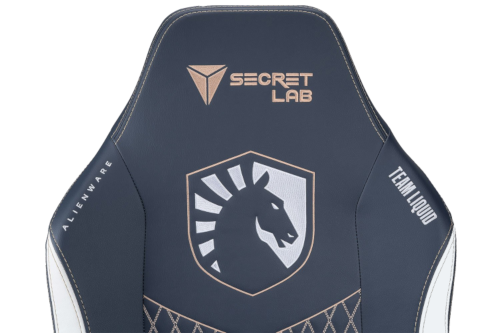 Wouldn't this look sweet by your gaming rig?
As a reminder: every correct prediction gives you one ticket that goes into our raffle at the end of TSL 5. That means that it's never too late to enter the competition. And if you don't win, you can still buy a chair on the Secretlab website!
Day 5 & 6 predictions:
Elazer vs soO will go to map 5 and at least one game will be won by a 12pool drone pull spine rush.
Wardi will predict exactly 4 matches correctly this weekend.
None of Saturdays matches will end up being 3-0 victories.
If you want to enter today's contest, post in this thread. Your post has to use the following format:

Also note that you MUST provide us with three predictions. Less, or more, than that and your entry will be invalidated
All entries will be collected at the start of the broadcast — Saturday, May 30 1:00pm GMT (GMT+00:00)
Current leaderboard:+ Show Spoiler +
Below list is sorted first by score and then in alphabetical order.

5 points:
Kal HuN 5
SharpFlex 5
Calt 5
floating__bee 5
PuPu 5
Pandain 5
caiobex 5
Zetter 5

4 points:
stilt 4
Musicus 4
Torrathyr 4
Copenhagendas 4
Nakajin 4
ObeyMyCMD 4
Mo_TLnet 4
AirbladeOrange 4
Vindicare605 4
Totoro1 4
ludis- 4
DeG3n 4
CommanderS 4
Solar424 4
ChriS-X 4
Daffe 4
Javah 4
FluffyOps 4
Artemios 4
Hacin 4
Valiver 4
Powerfoe 4
General1330 4
baumes_baum 4
shortistuff 4
Rain97 4
Tommy131313 4
Rivotril 4
MajuGarzett 4
FightingFrog 4
BlazingGlory 4
LemonyTang 4
Craigcowley 4
Superouman 4

3 points:
vyzion 3
Seeker 3
TentativePanda 3
HzVee 3
Bob_Vernen 3
Ander.2346 3
AusProbe 3
SaTiN 3
SetStndbySmn 3
umelbumel 3
Ciaus_Dronu 3
dbRic1203 3
Rob-Zero 3
gophersnake 3
Ruiyichi1 3
Formicadri 3
DieuCure 3
Liquid`Nazgul 3
Cephiro 3
rolty125 3
requieted 3
Kori 3
Captain Peabody 3
Kentredenite 3
SenorChang 3
Andi_Goldberger 3
oGoZenob 3
Decendos 3
SoleSteeler 3
MoltenSC 3
AweesomeSauce 3
robih 3
InfCereal 3
Geo.Rion 3
Greenei 3
Delta104x 3
sVnteen 3
Strat4lyfe 3
BlackPride 3
ExOstriker 3
Mettis 3
johnnywup 3
catplanetcatplanet 3
gnuoy000 3
Fireklaw 3
Karlstar9202 3
ballehatten 3
LlamaNamedOsama 3
FlowerBunny 3
MrMischelito 3
SetGuitarsToKill 3
Ronski 3
everyonelovesprime 3
Archile 3
KompisRobzki1 3
ggrrg 3

2 points:
pinball777 2
AnungUnRama 2
McgregorSC 2
ZigguratOfUr 2
ZeaCore 2
Rexo 2
jeeneeus 2
AbouSV 2
TheCheapSkate 2
riche 2
lidden 2
Kinky 2
aidoSC 2
_BAR_ 2
AzAlexZ 2
yxme 2
oEkY 2
Light1082 2
Alejandrisha 2
tommygun 2
Aestey 2
AscorbicAcid 2
SweetSerpentine1 2
StarcraftPeffo 2
MadMarc 2
Khanpeki 2
Ziggy 2
Ghosti 2
ggByron 2
FrkFrJss 2
travis 2
Fuell 2
Borsti 2
suriel- 2
meadmug 2
Agaton 2
Serimek 2
Zeon0 2
zarepath 2
GrantStarcraft 2
Tomoffel 2
Kitai 2
Infiiiniity 2
Rhiot 2
Goblink 2
FlaShFTW 2
Poopi 2
GruGloG 2
Dakob8 2
PabloSanchez 2
DarkPlasmaBall 2
NunedQ 2
PopHip 2
TheLordofAwesome 2
GGzerG 2
pengwin 2
Riivou 2
Jubulani 2
RDaneelOlivaw 2
sneakyfox 2
seph` 2
Jealous 2
naughtDE 2
Socke 2
mcmartini 2
slant 2
shinrA619 2
laptopracer 2
ClimbeR96 2
NoS-Craig 2
Gemini_19 2
Big J 2
GuSty 2
Seanly 2
FunkyFerdi 2
NoiRequiem 2
Warcloud 2
WukWuk 2
Seracis 2
digmouse 2
Harris1st 2
Maynarde 2
robi247 2
OmegaSC2 2
Jakroth 2
dontgonearthecastle 2
Furlisht 2
ZVRDwf 2
Akasha 2
Sorusaba 2
Noev 2
IArako 2
loppy2345 2
zatic 2
BisuDagger 2
muppet70 2
Pandaz1ng 2
Brained 2
skyguy666 2
iyaerP 2
Aegwynn 2
stardog 2
DarkGamer 2
ssg 2
joshie0808 2
DJWilma 2
s.a.y 2
Lazorstorm 2
deacon.frost 2
CWeS_Neuling 2

1 points:
Pistolen-Luuk 1
Mr.Aw3s0m3 1
EndlessViolence 1
pres.sure 1
SC-Shield 1
a12chaic 1
skiLLet_ 1
CharactR 1
leublix 1
D-light 1
WightyCity 1
ToKoreaWithLove 1
Nathanias 1
egrimm 1
LennX 1
ElPres1dente 1
Diddy 1
Foxik 1
etpwnhome 1
theseksisushi 1
Archangelsc2l 1
derkopf 1
-HuShang- 1
Acrofales 1
snoopyt7 1
[UoN]Sentinel 1
NicolasJohnson 1
BLinD-RawR 1
VaeVictus2 1
JanDe 1
Noumena 1
RLRTurkeyDano 1
geokilla 1
Matiz_pl 1
BlackJakoo 1
ROOTCatZ 1
esReveR 1
The_Templar 1
Sciosis 1
blooblooblahblah 1
Howard_Kao 1
loSleb 1
qcHanHan 1
Estraizher 1
Blargh 1
MartijnDeGussem 1
curtisnewt 1
Aiomon 1
qwpo 1
Darkwolfiex 1
czarrrny 1
Insidioussc2 1
jimminy_kriket 1
B42b42oss4 1
Yugi Moto 1
UncleBrothers 1
a1Sovereign 1
blutrot 1
Matroid_Prime 1
ZealotKiller 1
Shkudde 1
NExt 1
MothOpe 1
rpddropshot 1
starkiller123 1
Luolis 1
bLaDESC2 1
DisReSpeCTsc2 1
Moonerz 1
ArchaicSoul 1
Joosh93 1
WardiTV 1
Topin 1
Justinian 1
sugarmuffinpuff 1
nachtkap 1
Rowene 1
Bonkarooni 1
Jc2 1
seemsgood 1
Parser 1
Arcanefrost 1
CloudCat 1
Sholip 1
RoninKenshin 1
OsaX Nymloth 1
Xamo 1
billis123 1
FXOTheoRy 1
ProfessorCheese 1