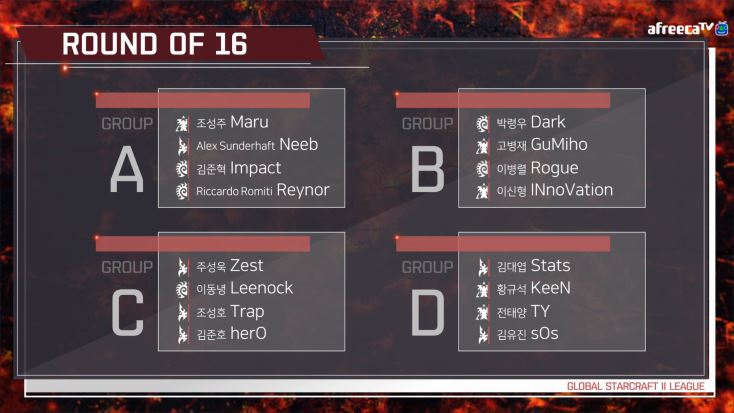 The Code S RO16 groups were finalized after another live Group Nomination in the GSL studio. Once again, reigning champion Maru was able to use his #1 seed powers to land his Jin Air teammates in favorable groups, with the exception of Rogue who found himself in this season's group of death.

Dark was the loser of the night, lamenting his decision to take GuMiho as the towel Terran made the inexplicable decision to take BlizzCon champion Rogue. In turn, Rogue selected INnoVation to round out a brutal RO16 group.

Meanwhile, Maru showed that Serral's win at GSL vs. The World had done little to change his opinion of other foreigners, using his #1 seed powers to select both Neeb and Reynor as opponents.

The first RO16 group will be played on Wednesday, Aug 15 9:30am GMT (GMT+00:00) (group to-be-determined).